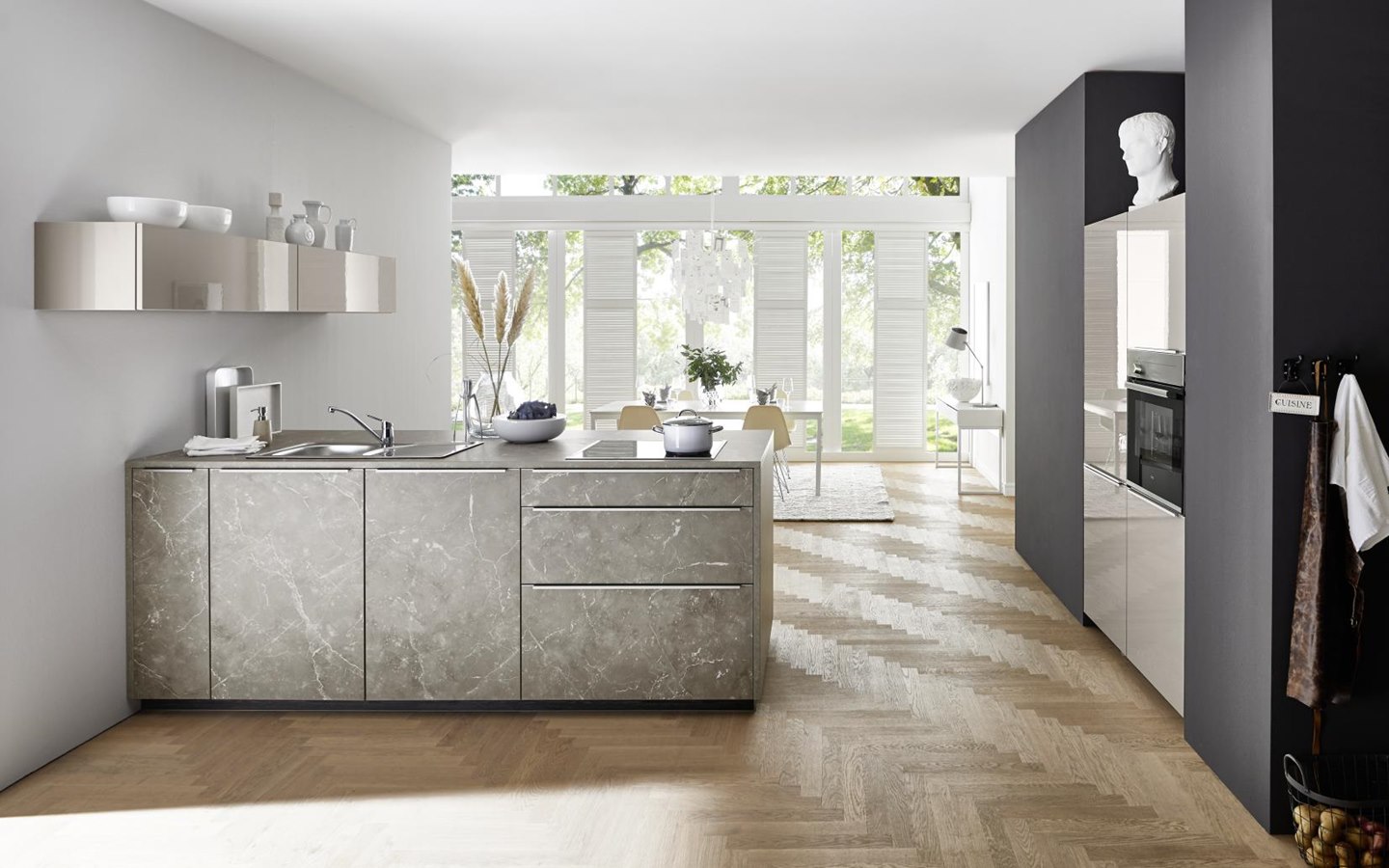 Kitchen ideas
Marble – for dream designs
This modern kitchen with a grey, marble-look kitchen island does not conform to old clichés. Its design appears relaxed, open, delicate. That's all thanks to the combination of colours and shelf types we chose. Just have a look around!
Reasons to love this planning example: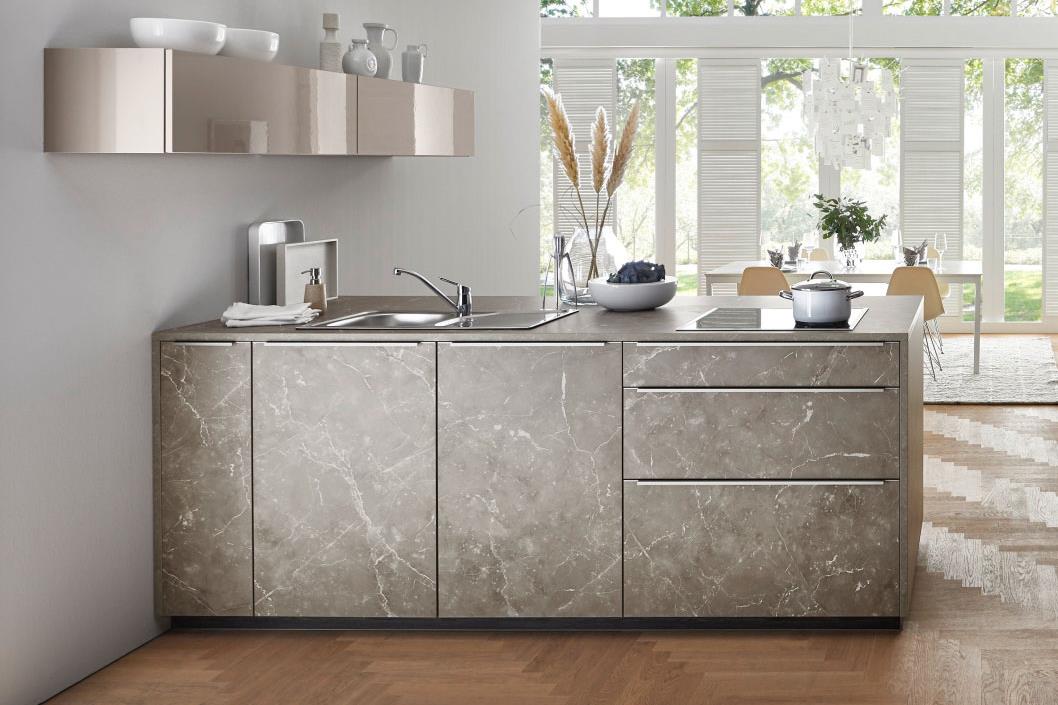 Matrix 900: an extra-high carcase
The Matrix 900 carcase dimensions provide plenty of advantages: 20 % more storage space compared with the 75 cm carcase, a higher working surface and a lower plinth, giving the carcase a "floating" look.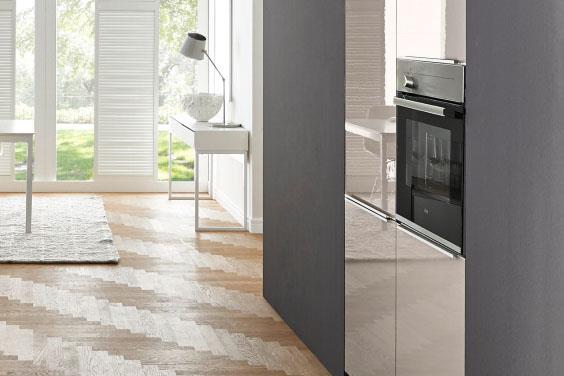 Baking at eye level
This design puts an end to the hassle of bending down. The oven is installed at an ergonomic height to ensure that you can see everything at a glance.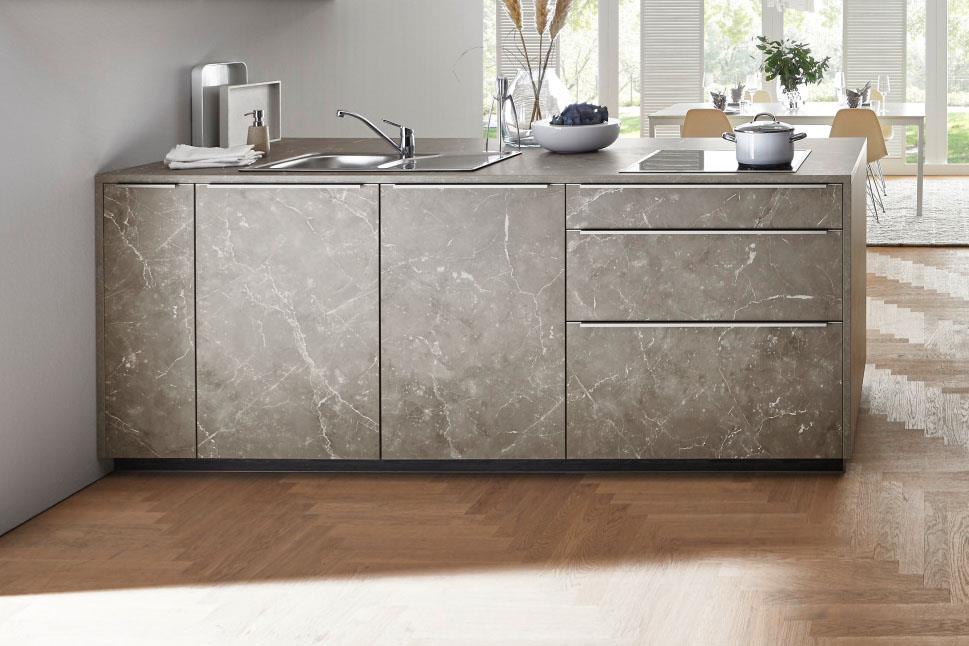 An all-marble kitchen island
What an eye-catcher! This elegant kitchen island combines first-class materials with modern technology and design.