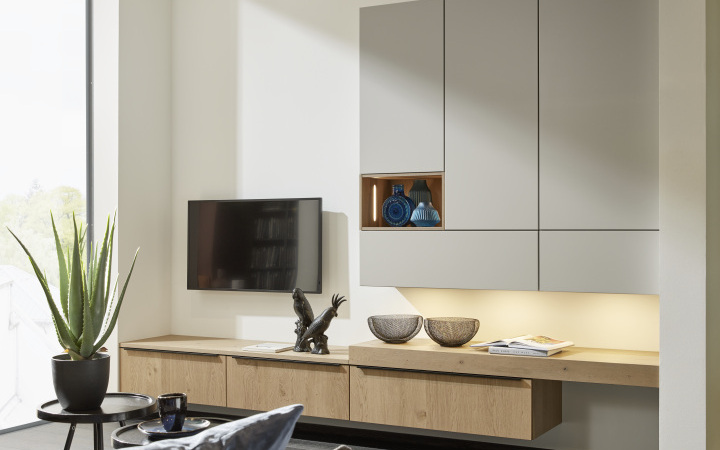 Kitchen ideas
A focus on individuality
The extreme degree of customisability makes this wall set-up the ideal solution. Together with elegant living room furniture, it exudes a feeling of pure relaxation.
Reasons to love this planning example: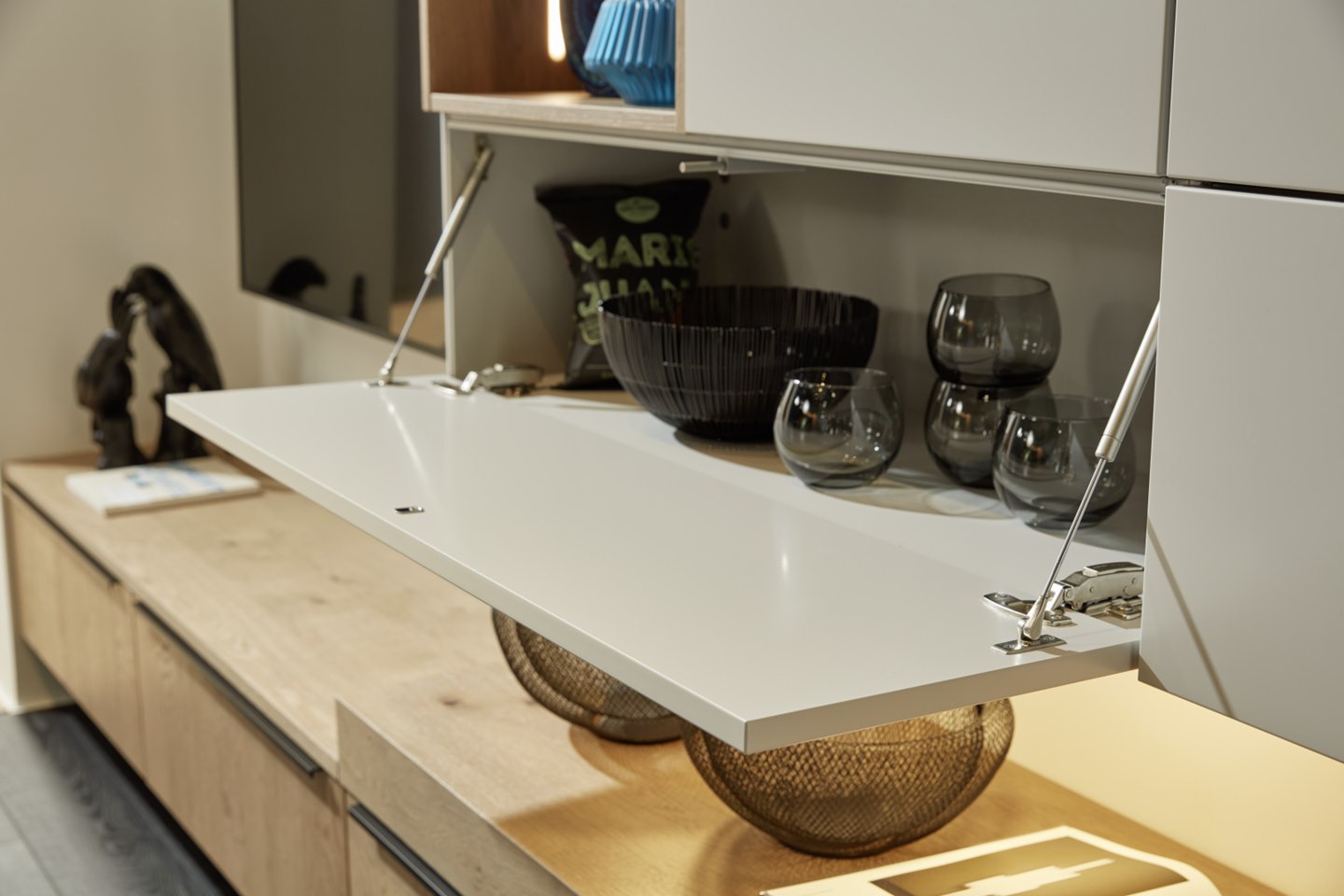 A bar at home
The bar integrated in the wall unit is the perfect place for storing bottles and the matching glasses!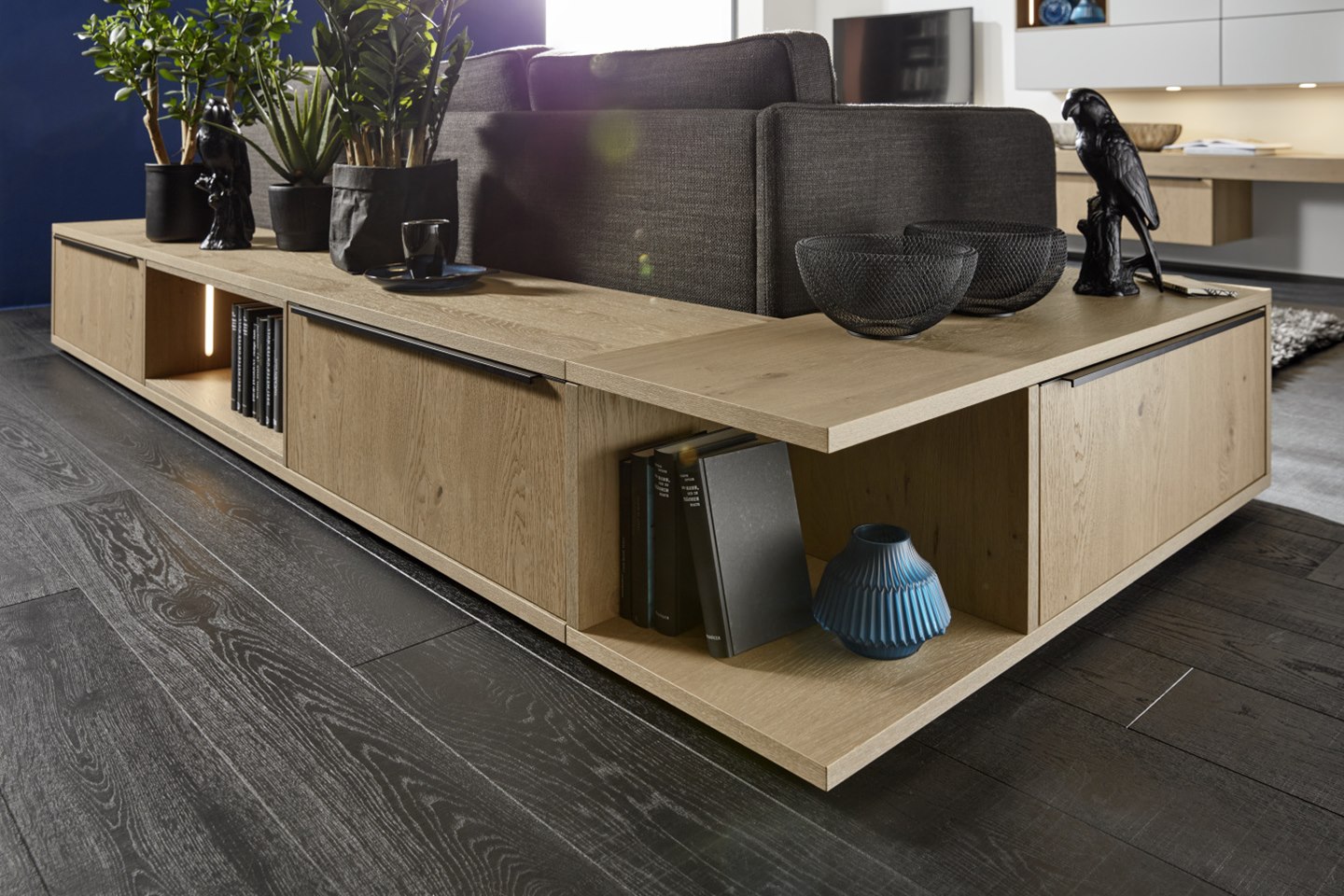 Make a table an eye-catcher
Its unconventional design makes this table an absolute eye-catcher and design element in any living area.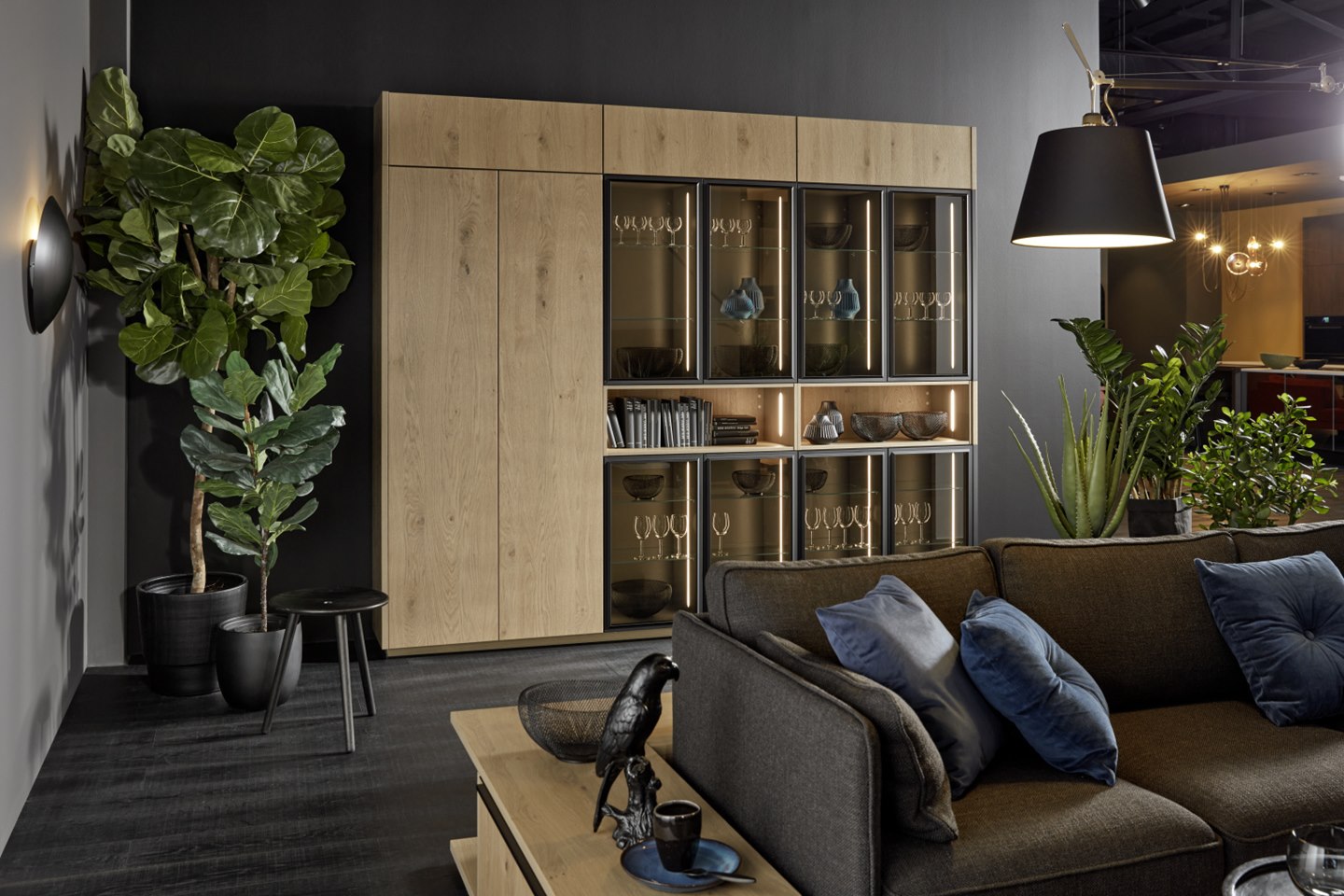 Modern ambiance paired with classic design
The glass cabinet in fashionable black is sure to draw the attention in any living area!