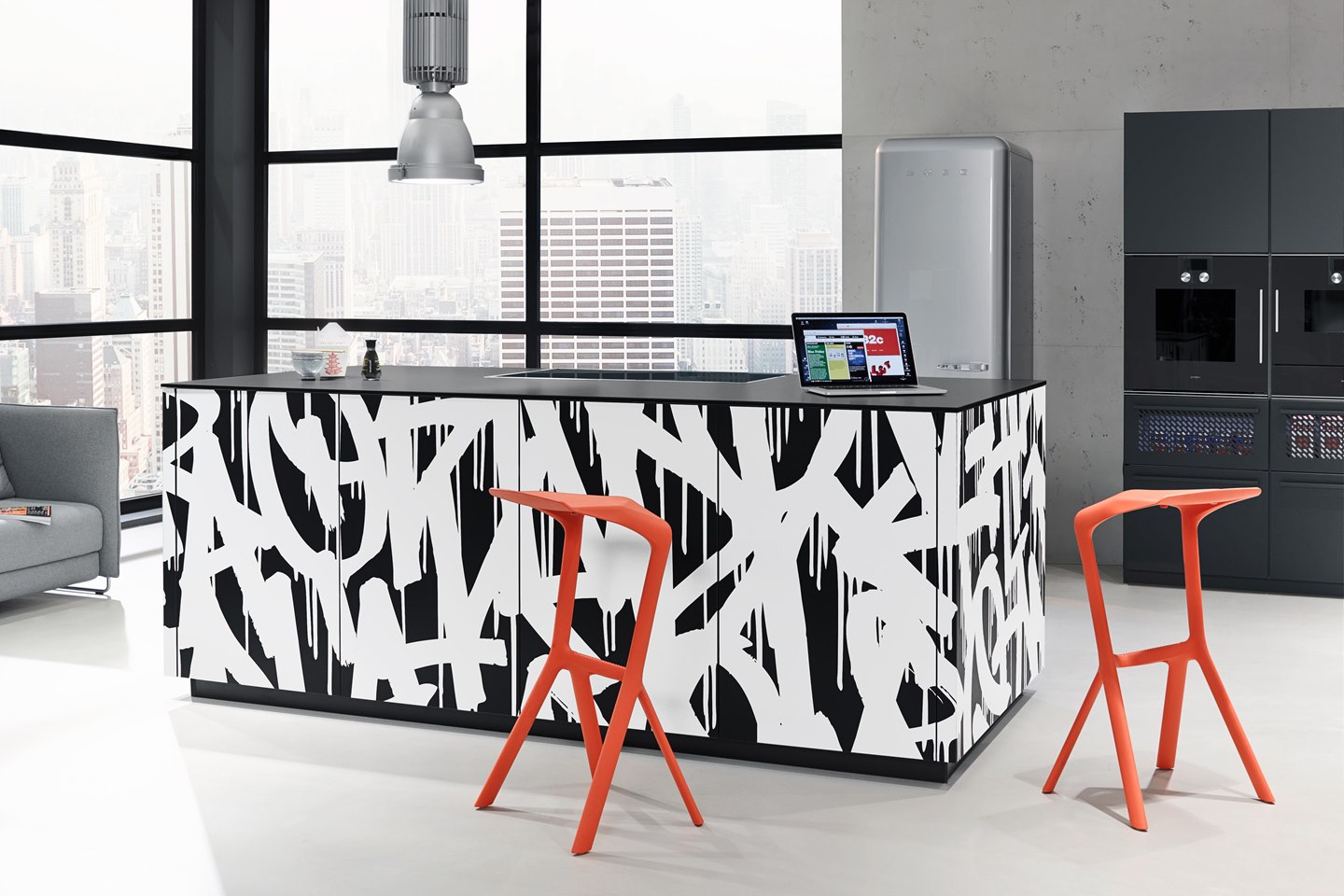 Fronts
neoLOFT
A front for all those who live the urban lifestyle: The neoLOFT serves as a design element and makes every kitchen a real eye-catcher.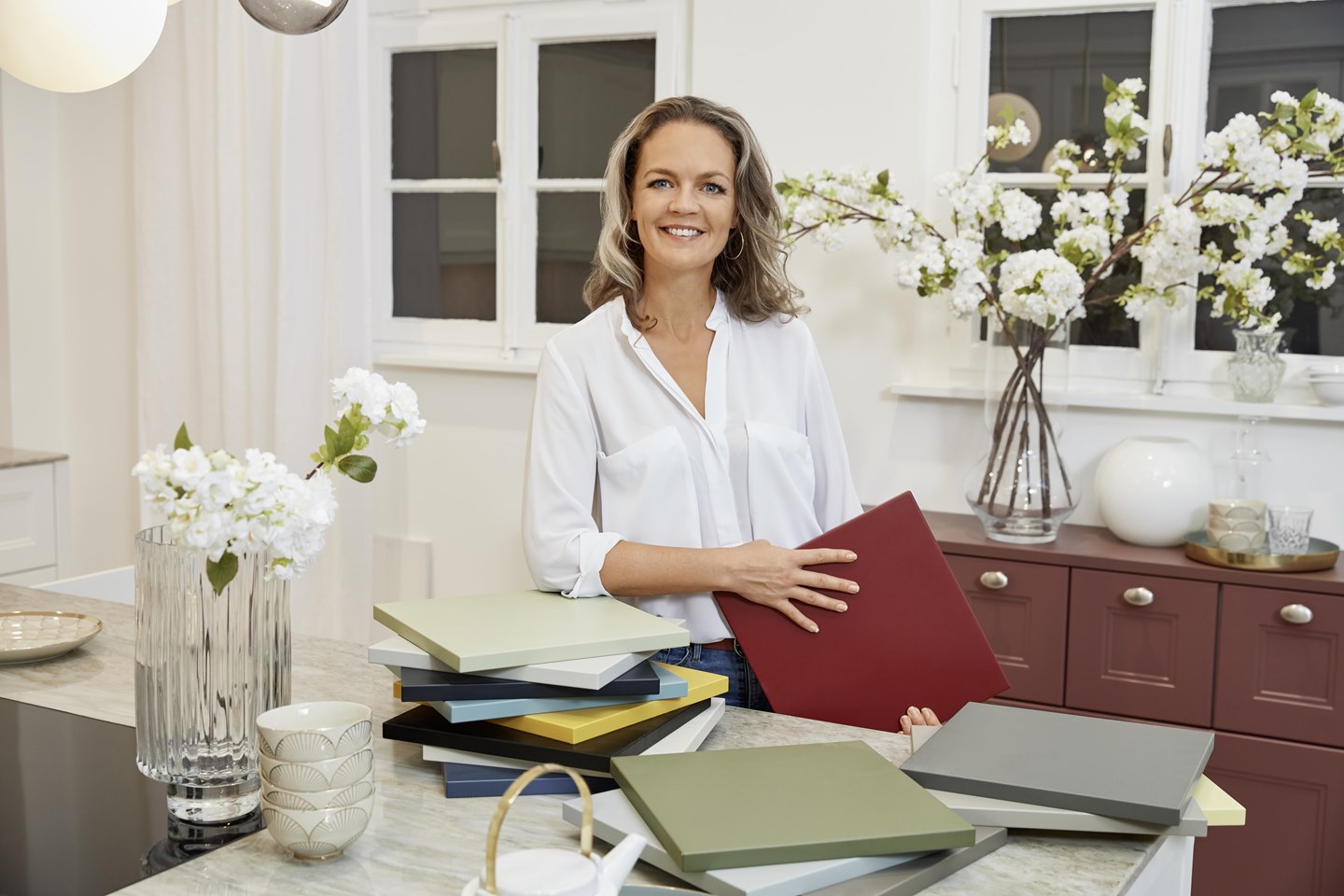 MATERIAL
The surface consists of a matt lacquered digital print with graffiti and a quartz grey thick edge.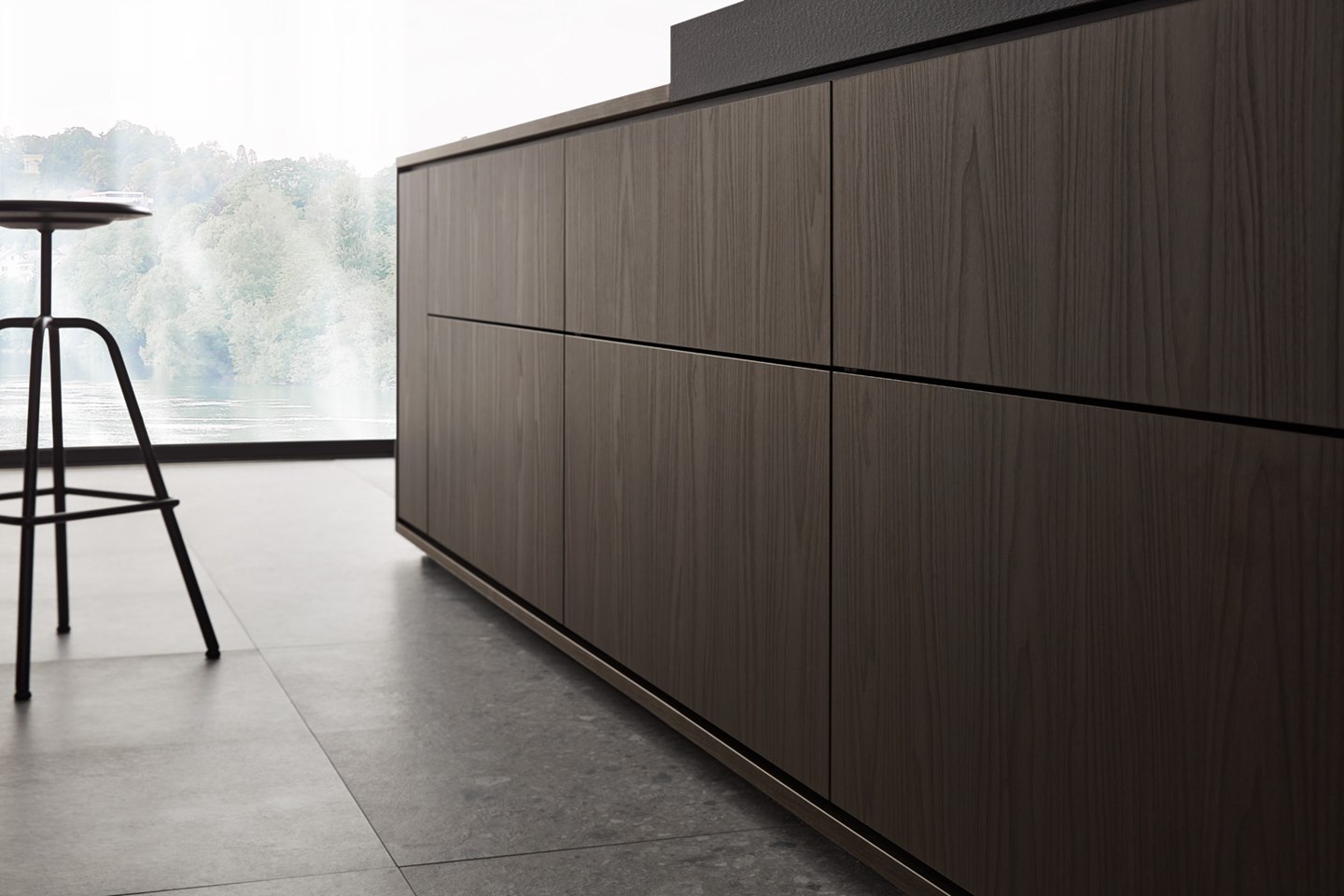 MatrixZERO
This front programme is available in MatrixZERO (PUSH-TO-OPEN only).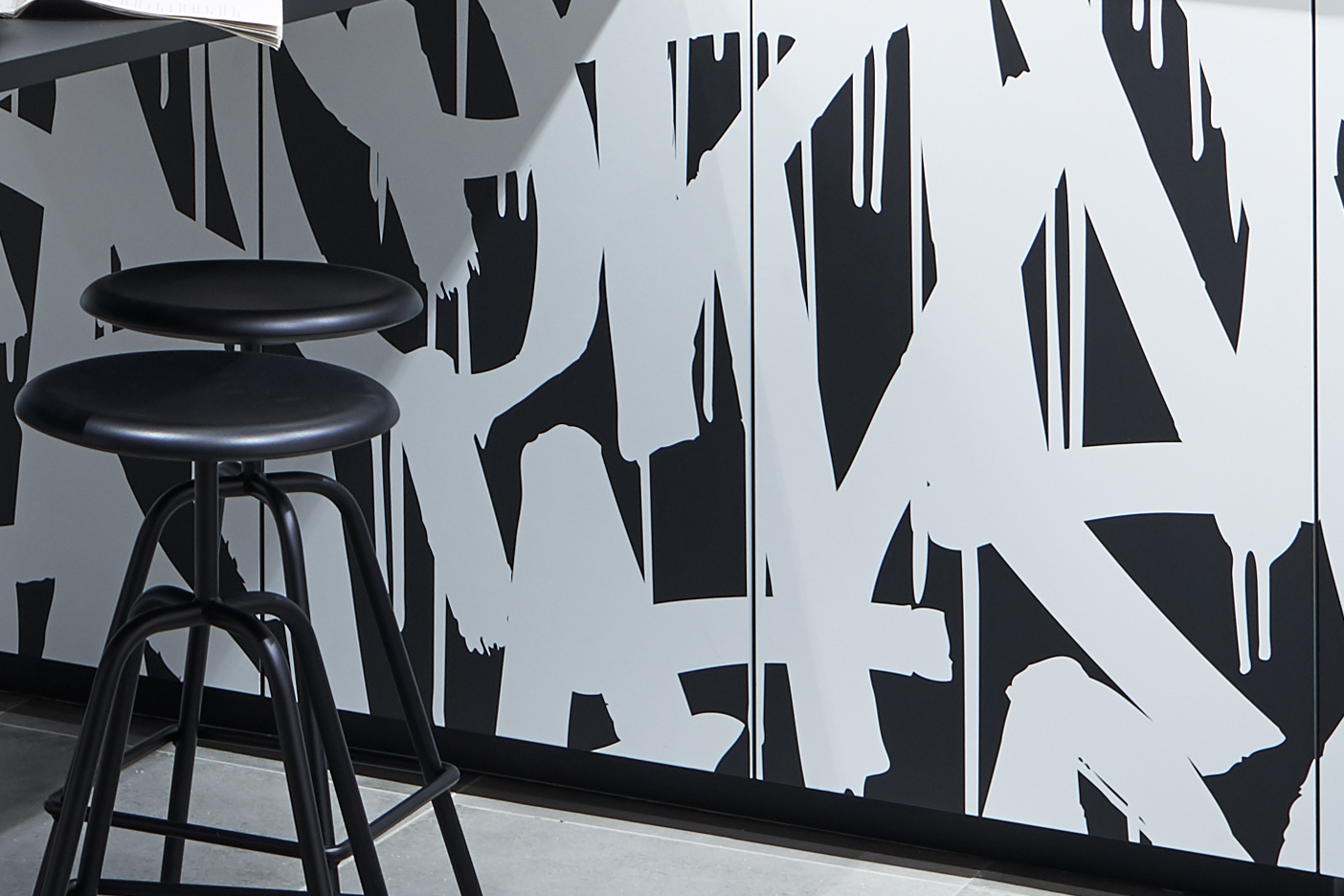 VISUAL HIGHLIGHT
Resin-impregnated papers are applied directly to the chipboard using pressure and temperature. The graffiti prints are individually digitally printed and sealed with clear varnish.