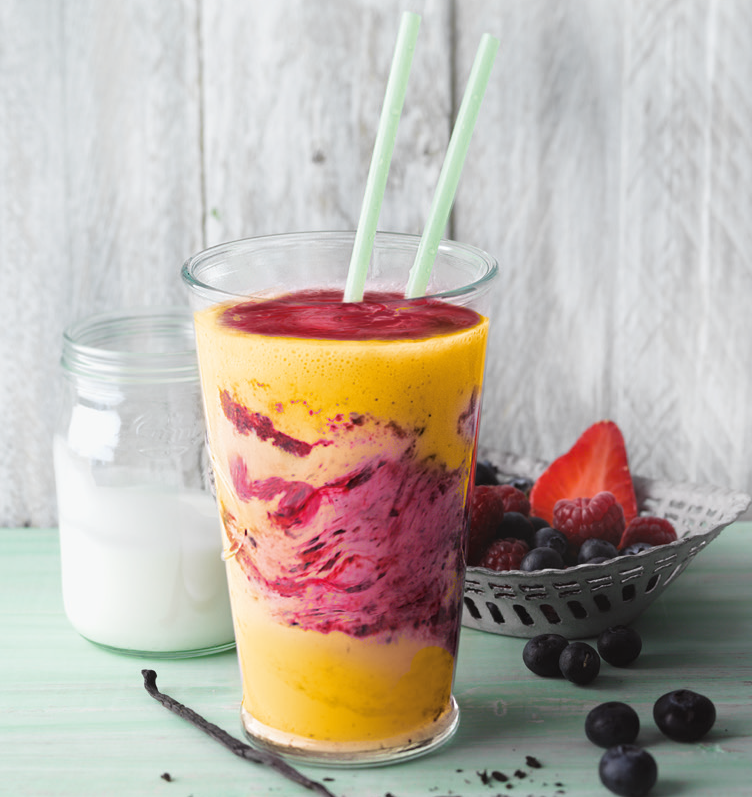 Recipes
Berry and mango lassi
Lassi is a typical Indian yoghurt drink. With berries and mangoes, this lassi tastes refreshingly fruity and is super quick to prepare!
For the recipe you need:
160g mixed berries (or frozen berries, thawed)
3 tbsp sugar (or honey)
2 pieces of mango (about 500g)
2 green cardamom pods
vanilla powder
200ml yoghurt
8 ice cubes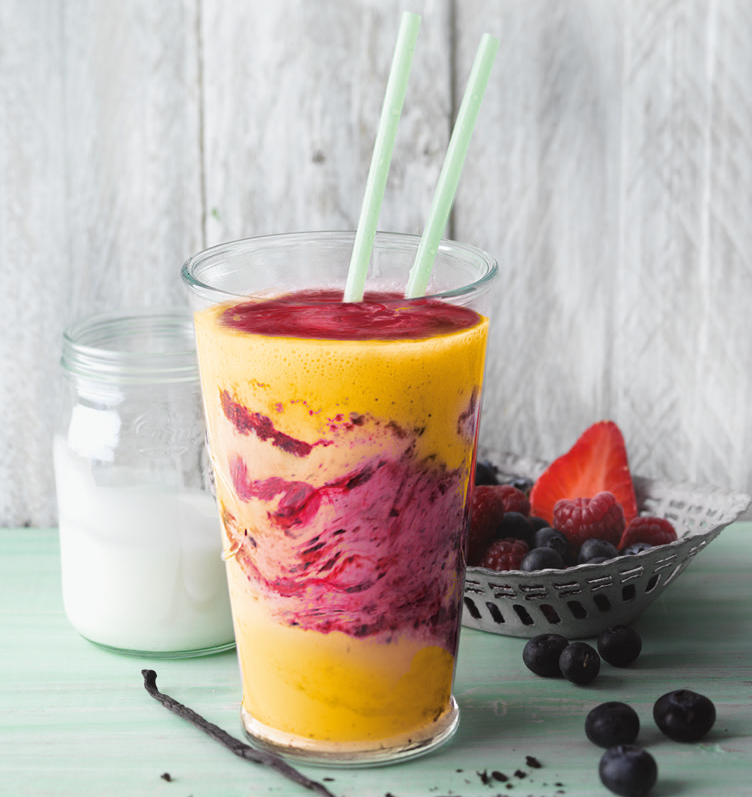 Preparation:
Pick over the fresh berries, rinse if necessary. Place them in a tall mixing jug together with ½ tbsp sugar or honey and 1 tbsp water and mix with a hand blender until smooth. If necessary, pass the purée through a sieve to remove any seeds.
Peel the mango and coarsely chop the flesh. Lightly crush the cardamom and remove the black seeds, then finely crush them in a pestle and mortar. Put both into the mixer together with a little vanilla powder, the yoghurt, the remaining sugar or honey, 150ml ice-cold water and the ice cubes, and finely purée everything at the highest setting.
Transfer the mango lassi to four glasses, then slowly pour the berry purée into the middle. Lightly pull through a fork, moving the back of the fork along the rim of the glasses, to make a marbled pattern (don't combine completely!). Serve with straws.
We wish you a lot of fun making it!