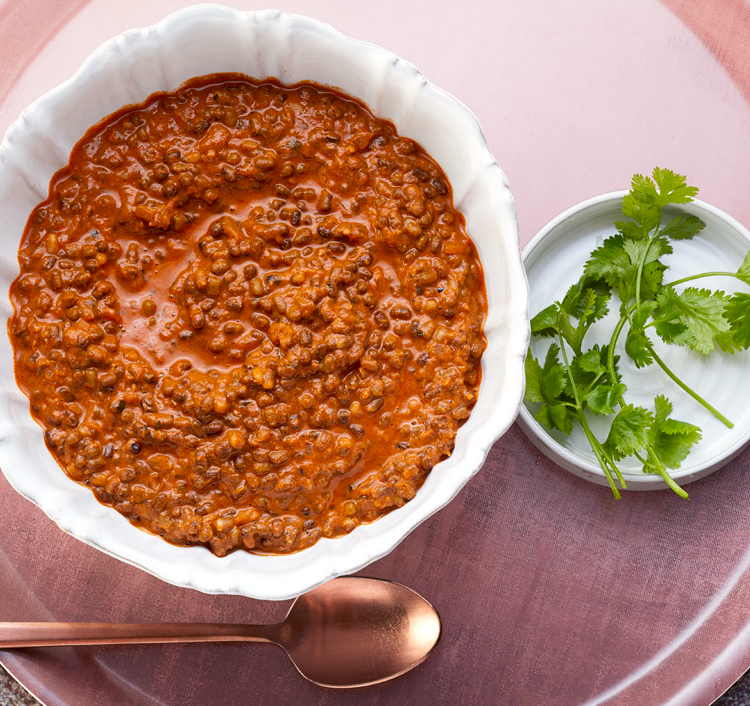 Recipes
Butter lentil dhal
Dal is a classic from Indian cuisine and enjoys great popularity. The nutritious dish is vegetarian and gluten-free!
For the recipe you need:
200 g urad dal (black lentils)
1 onion
50g butter
2 tbsp ginger and garlic paste (store-bought or homemade)
75g tomato purée
1 tsp hot smoked paprika
1 heaped tsp garam masala
salt
125g double cream
1 tbsp dried fenugreek
fresh coriander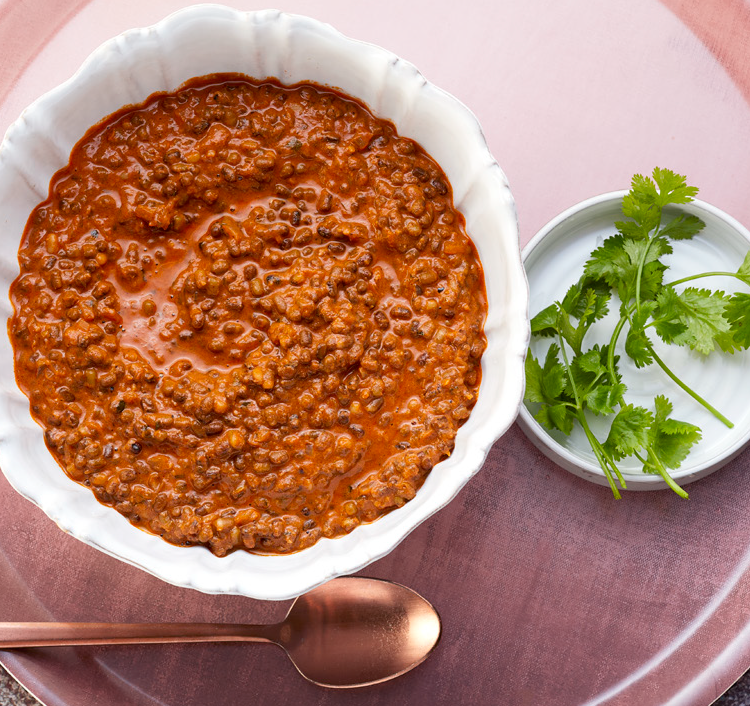 Preparation:
Put the lentils into a bowl, cover with triple their volume of water and leave to soak for at least 12 hours. Drain, bring to a boil in a saucepan with plenty of water and cook for about 45 minutes.

Meanwhile, peel and finely chop the onion. Melt 30g butter in a saucepan and sauté the onion over low heat, stirring, for about 10 minutes. Stir in the ginger and garlic paste and sauté for another 1–2 minutes. Stir in the tomato purée, add the spices, and finally stir in the cream. Take the spice paste off the heat.

Drain the cooked lentils, reserving the liquid. Stir the lentils, 200ml of the liquid and the fenugreek into the spice paste. Simmer, with the lid slightly ajar, for about 1 hour 30 minutes, stirring frequently and adding more of the lentil cooking liquid if needed. When the lentils are cooked, stir in the remaining butter, season the dhal with salt and serve garnished with coriander leaves.
We wish you a lot of fun making them!