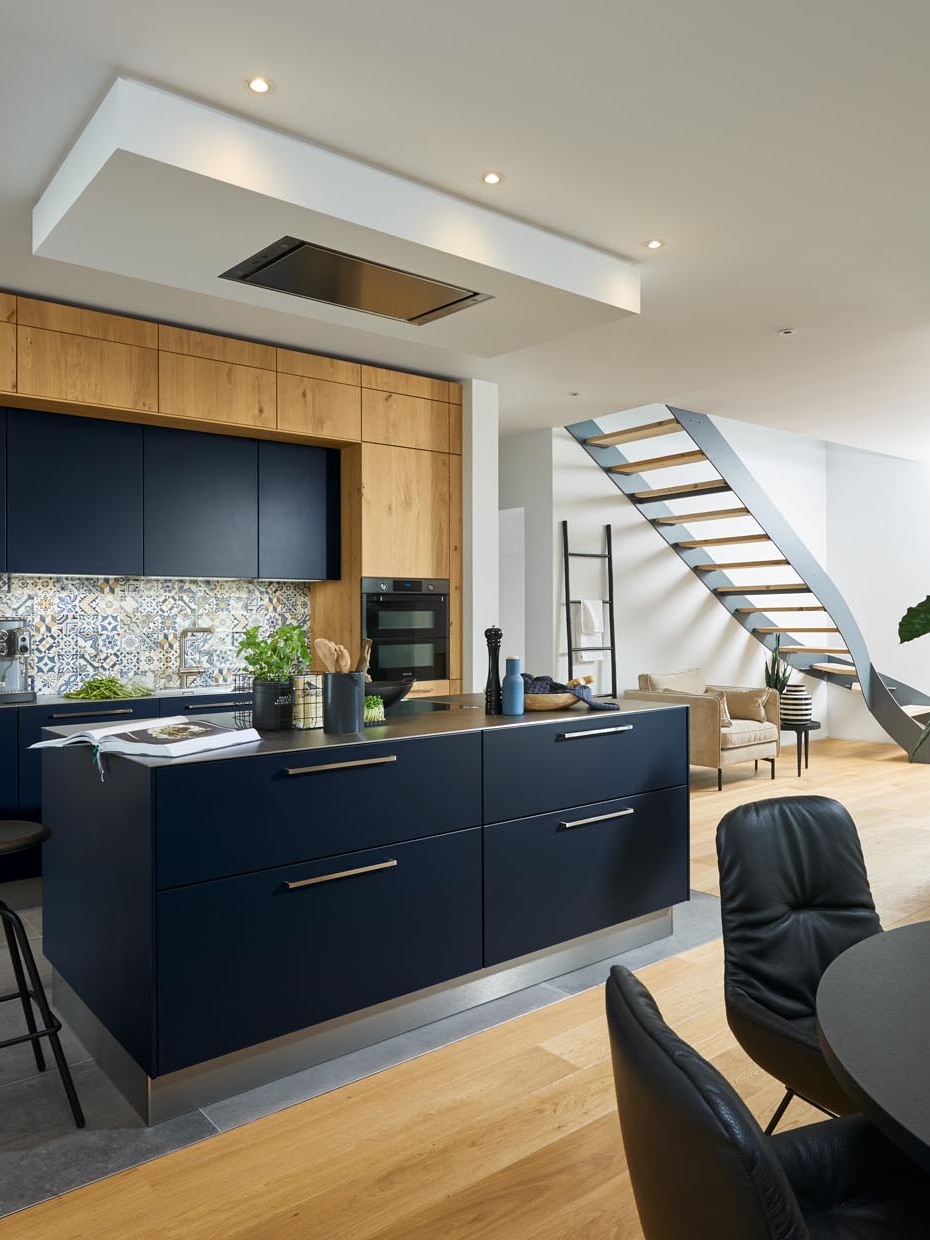 Because we live kitchens
Nolte Küchen – synonymous with exceptional quality, variety and service, reliability and continuity. For us, good is not good enough. Our aim: to be better than the average. This applies not only to the materials that we use, but also to the concept, technology and design.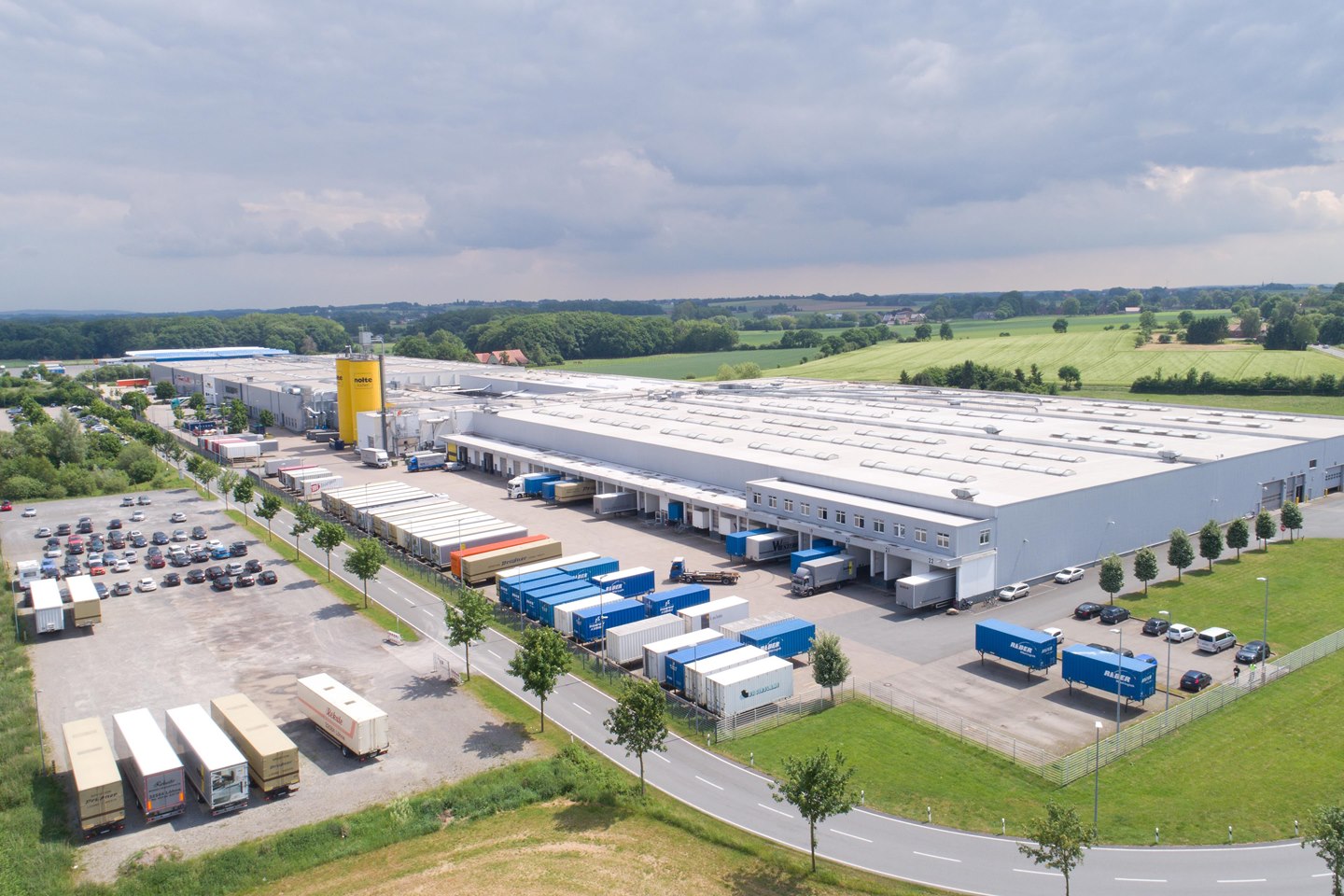 Made in Germany
Our Nolte kitchens are produced on a production site measuring around 113,000 m² in Löhne and Melle. Customers all over the world take our quality promise very seriously – "Made in Germany" is part of our global success.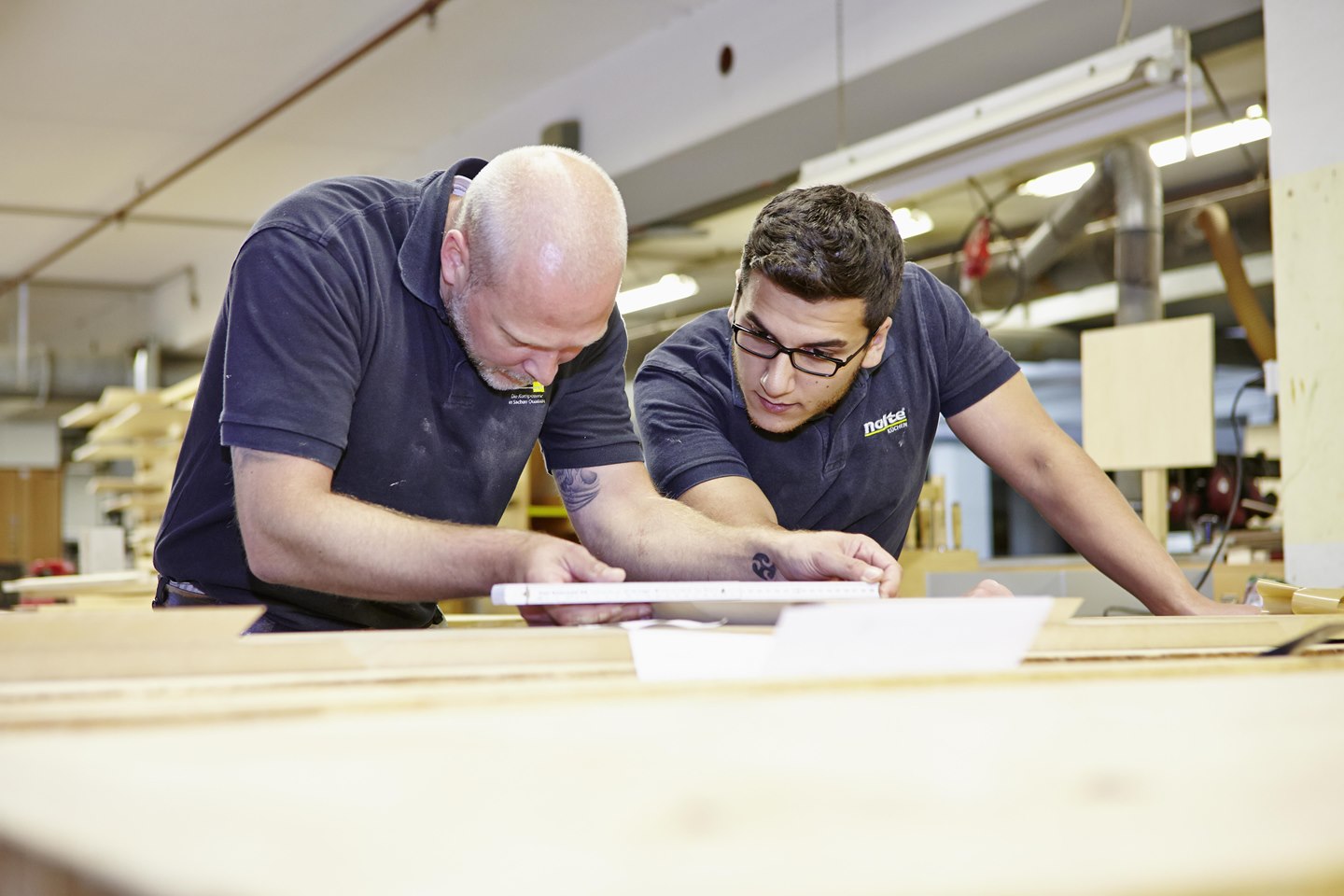 High product quality
We use top-quality materials in the production of our kitchens. Digitalised sequences ensure the highest precision during production, which is also monitored by a member of staff. The finishing touch is given by hand – for maximum product quality.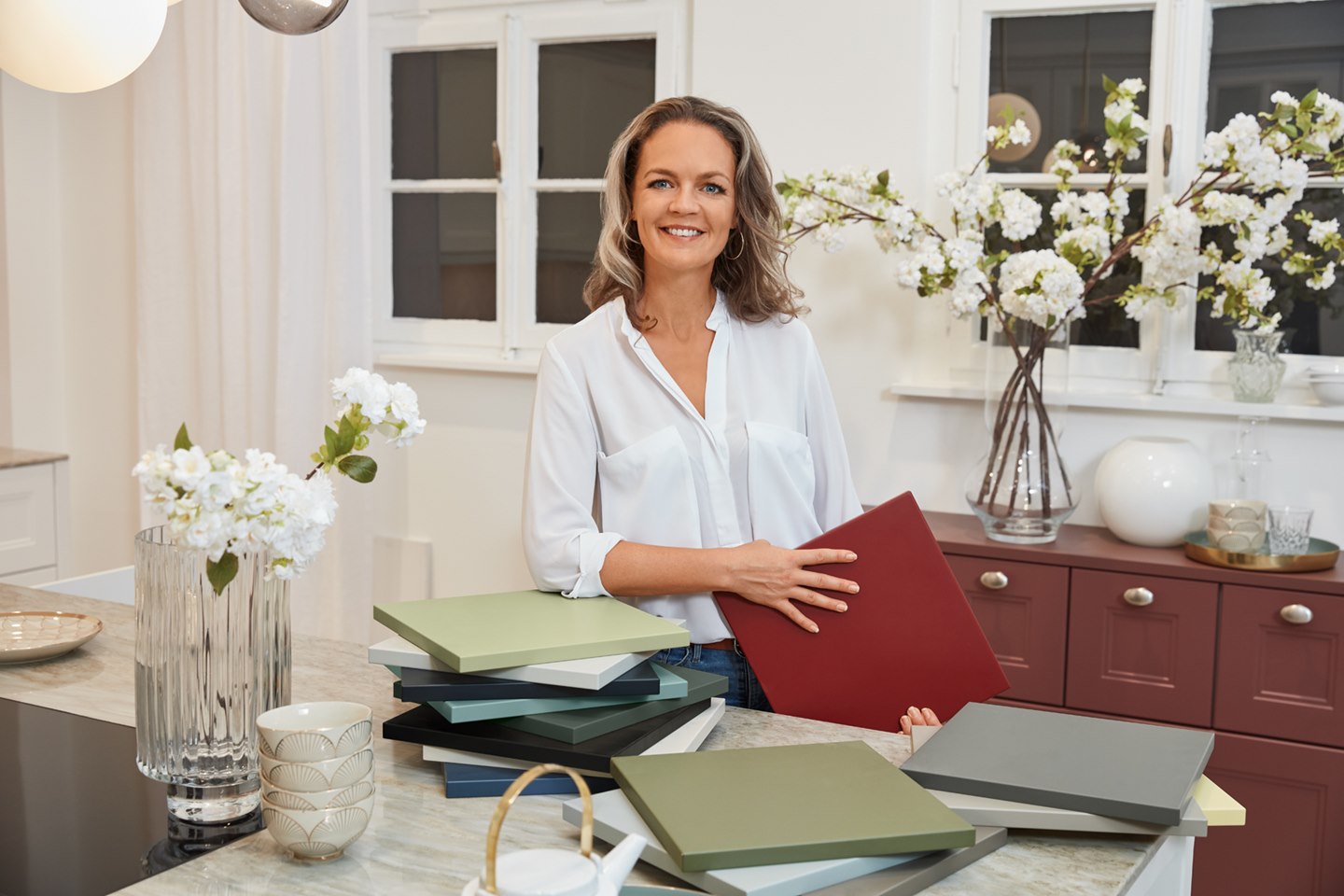 Varied range
29 front ranges, 183 front colour variants, 15 carcase colours, 43 worktop decors and 83 handles – we have a tremendous selection of styles, colours, finishes and materials for you so you can be sure of finding just what you are looking for.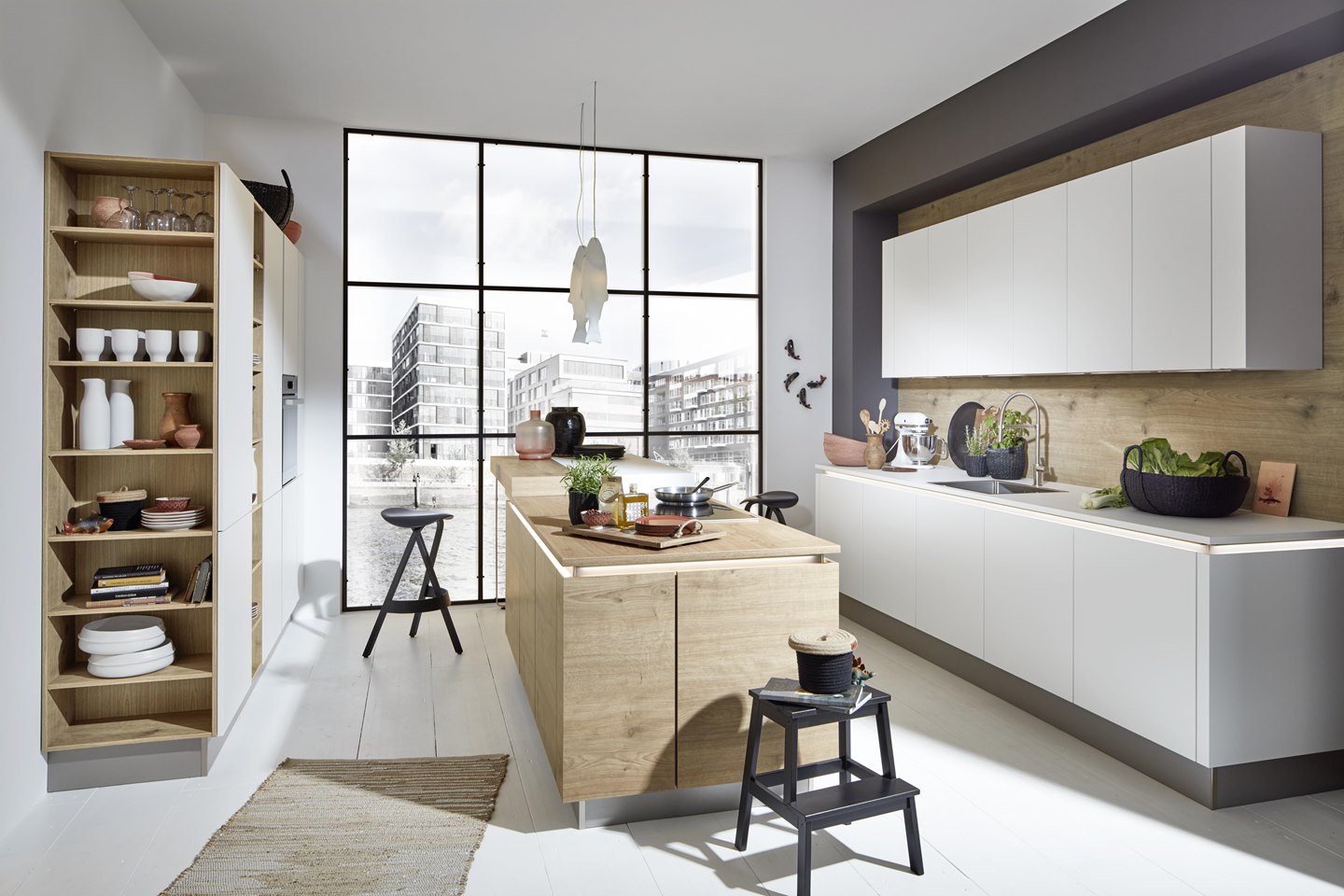 Excellent value for money
Taste is never a matter of budget. All our Nolte kitchens can be planned and combined individually – regardless of the size of your home and budget.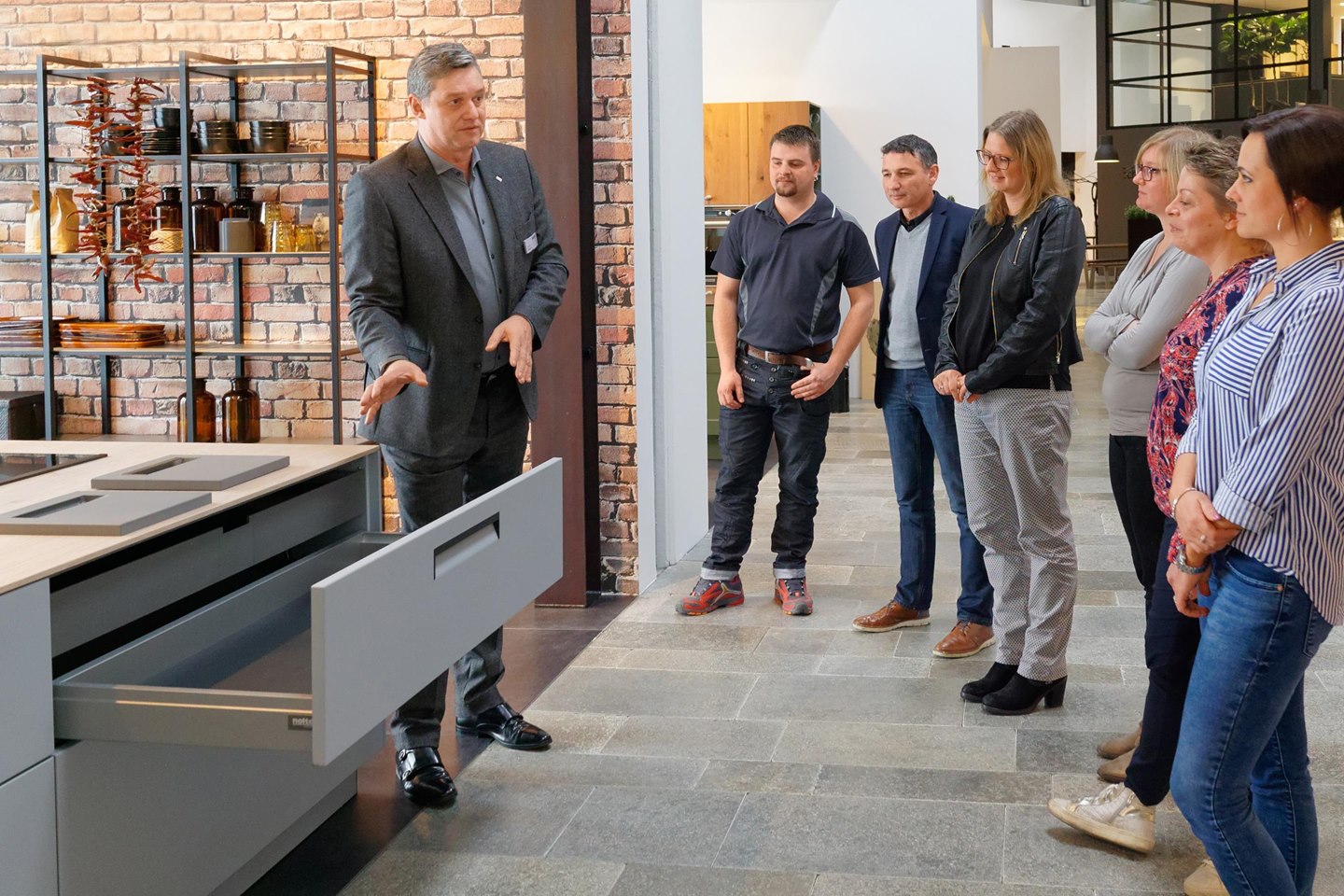 Reliable service
Competent advice and a reliable contact – all Nolte Küchen retail partners receive regular training from our experts, and will be with you throughout the planning and implementation stages.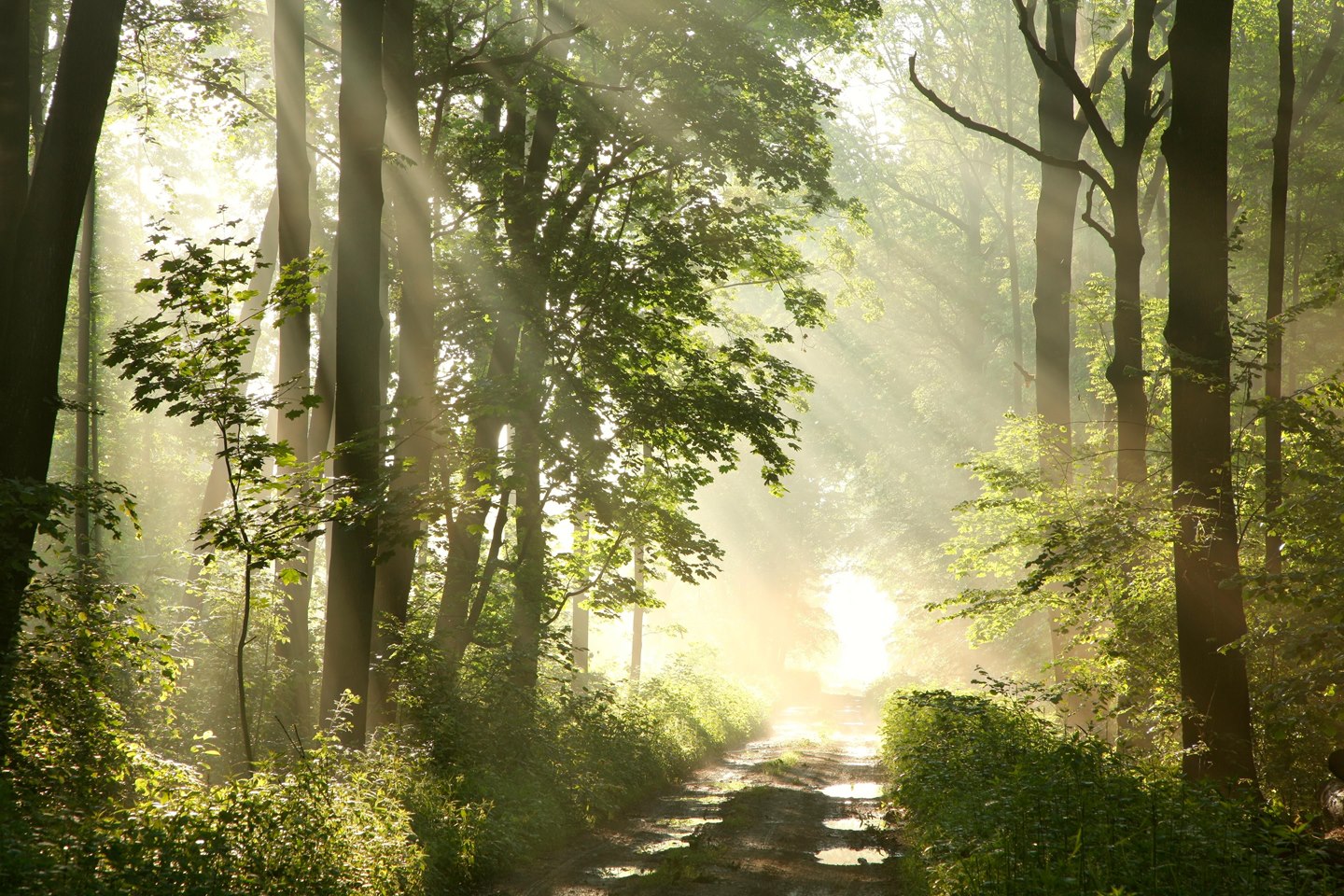 Responsibility for the environment
As a successful German company, we are aware of the tremendous responsibility we have to promoting sustainability. So we base our ecological actions on well-known standards.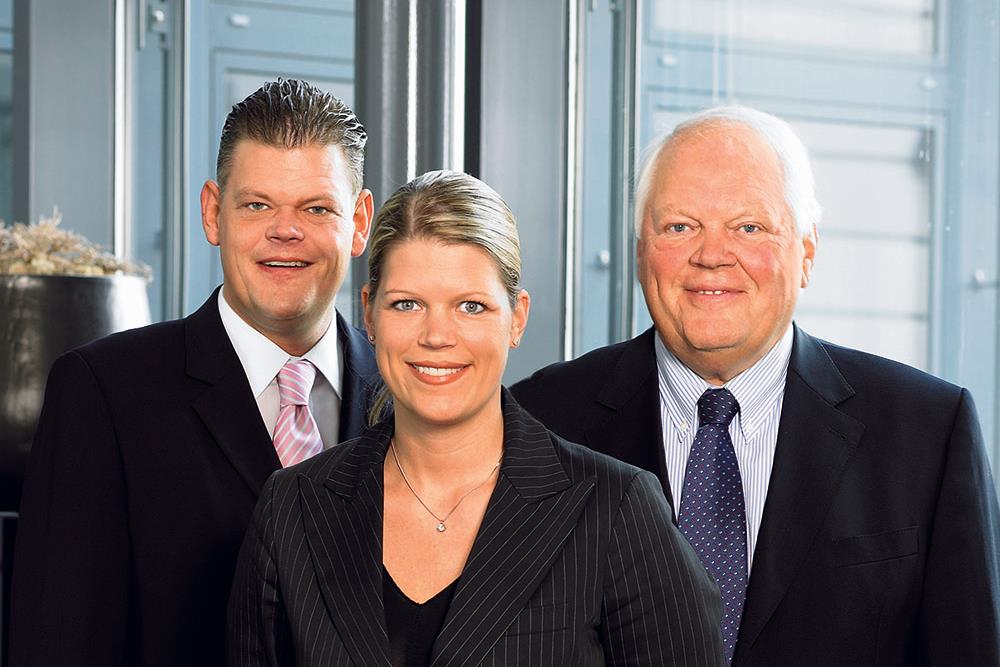 Over 60 years of expertise
Nolte Küchen was founded in Löhne by Konrad Nolte in 1958. The company is still owned by the same family today. Maren Schmitt-Nolte and Georg Konrad Nolte, the founder's grandchildren, continue this story of success.
Innovative ideas made by Nolte Küchen
We are constantly fine-tuning our designs to ensure you receive your own personal dream kitchen. Innovative ideas and a fresh breeze of creativity help us to constantly improve our products. The result: plenty of kitchen features in the best possible quality.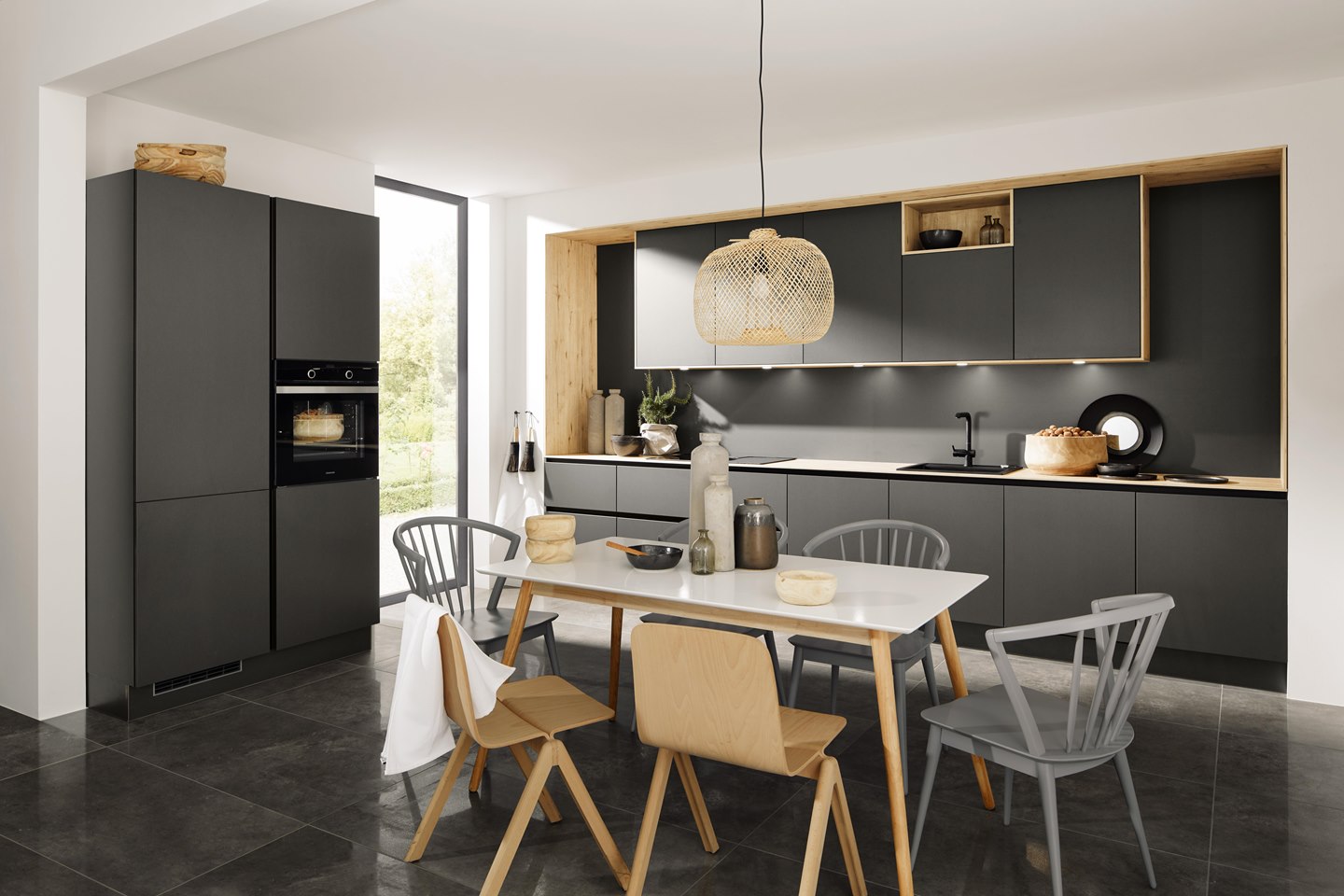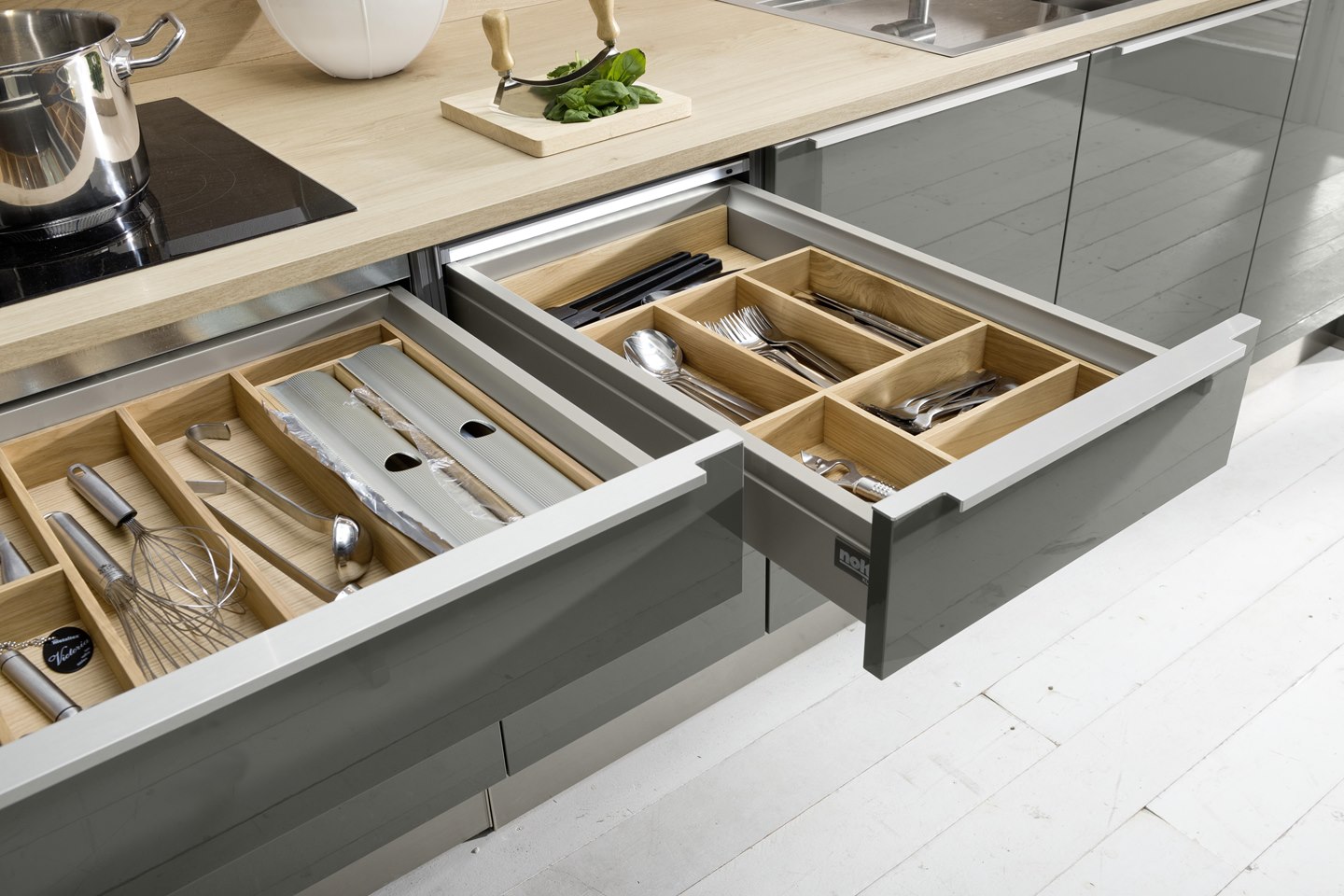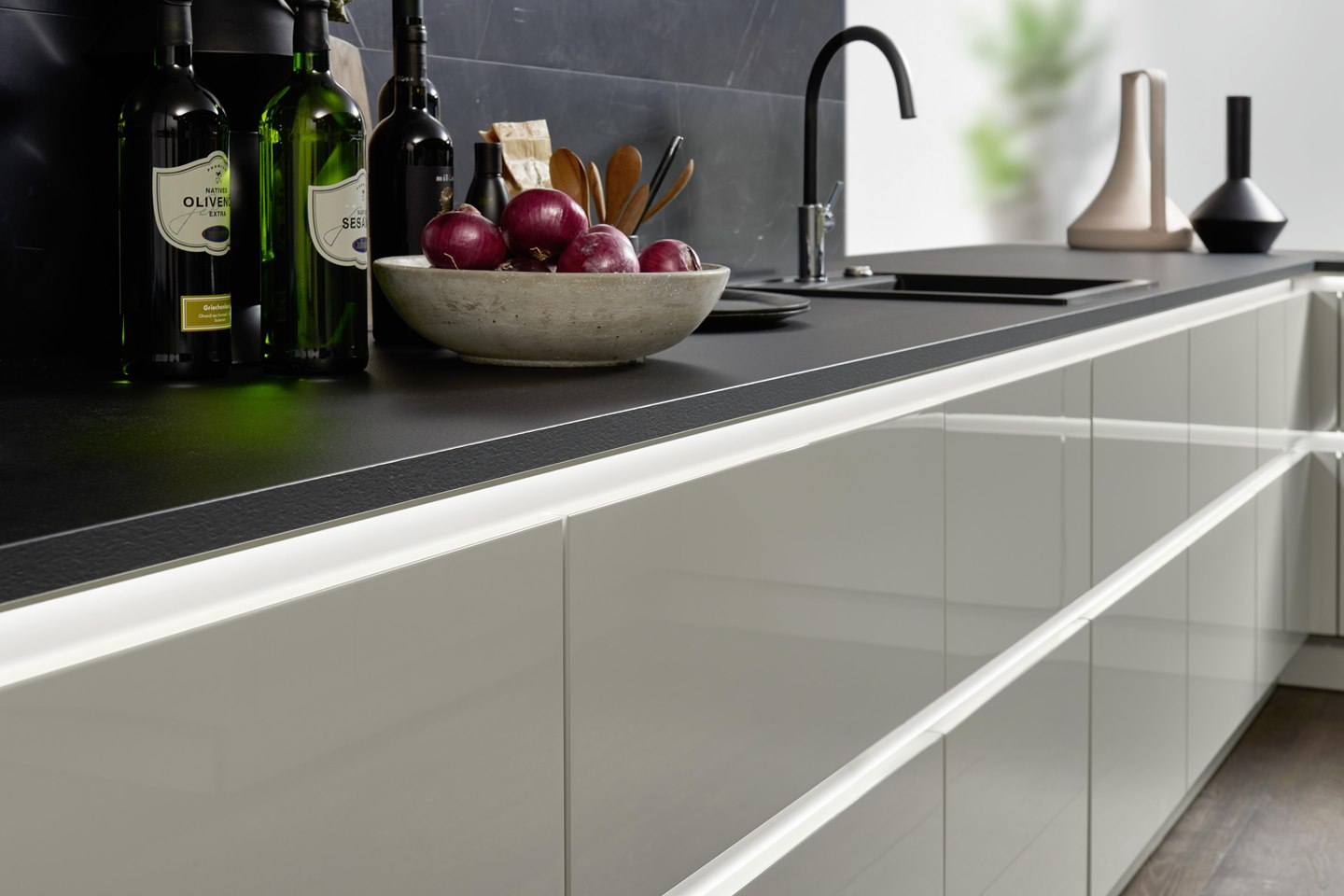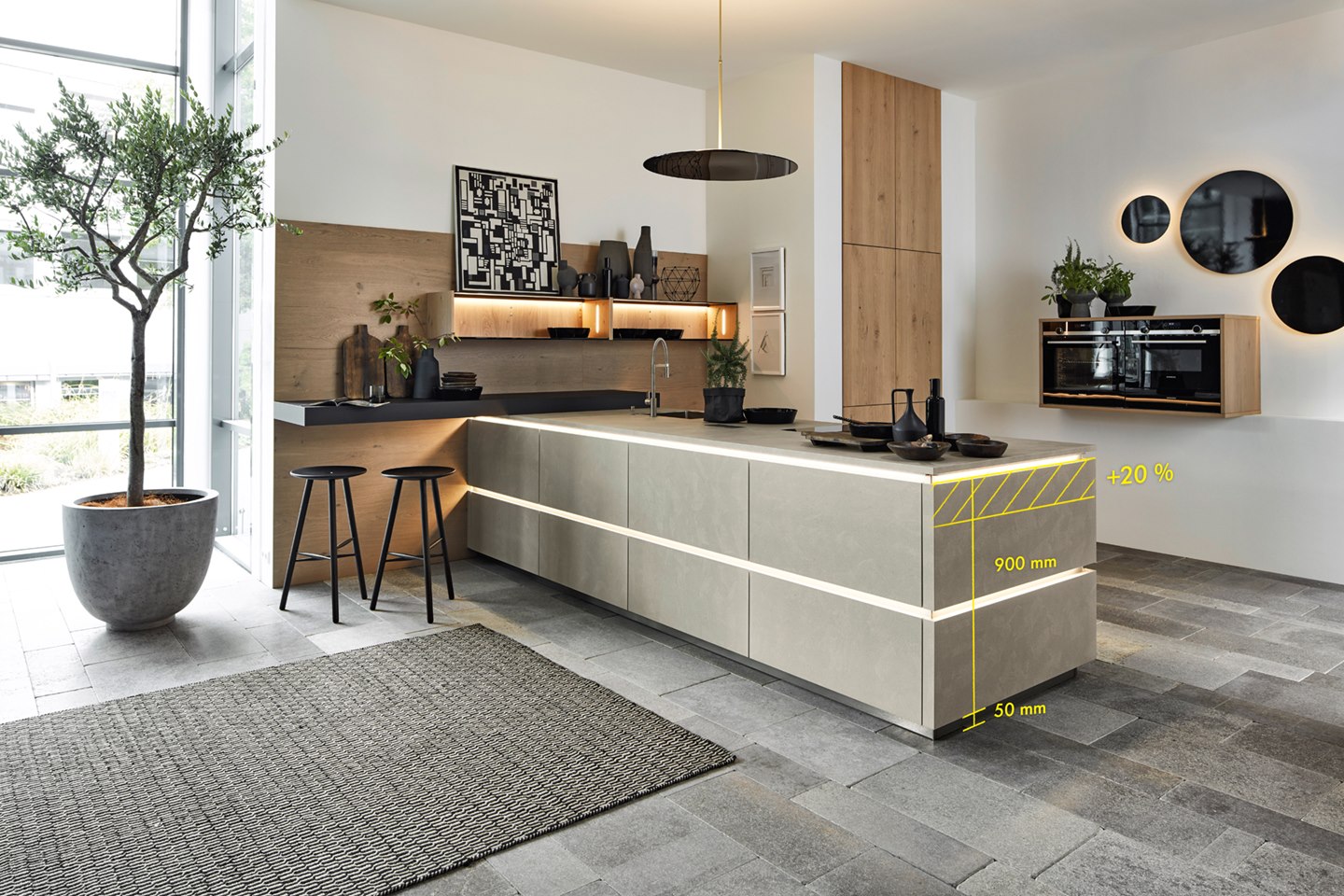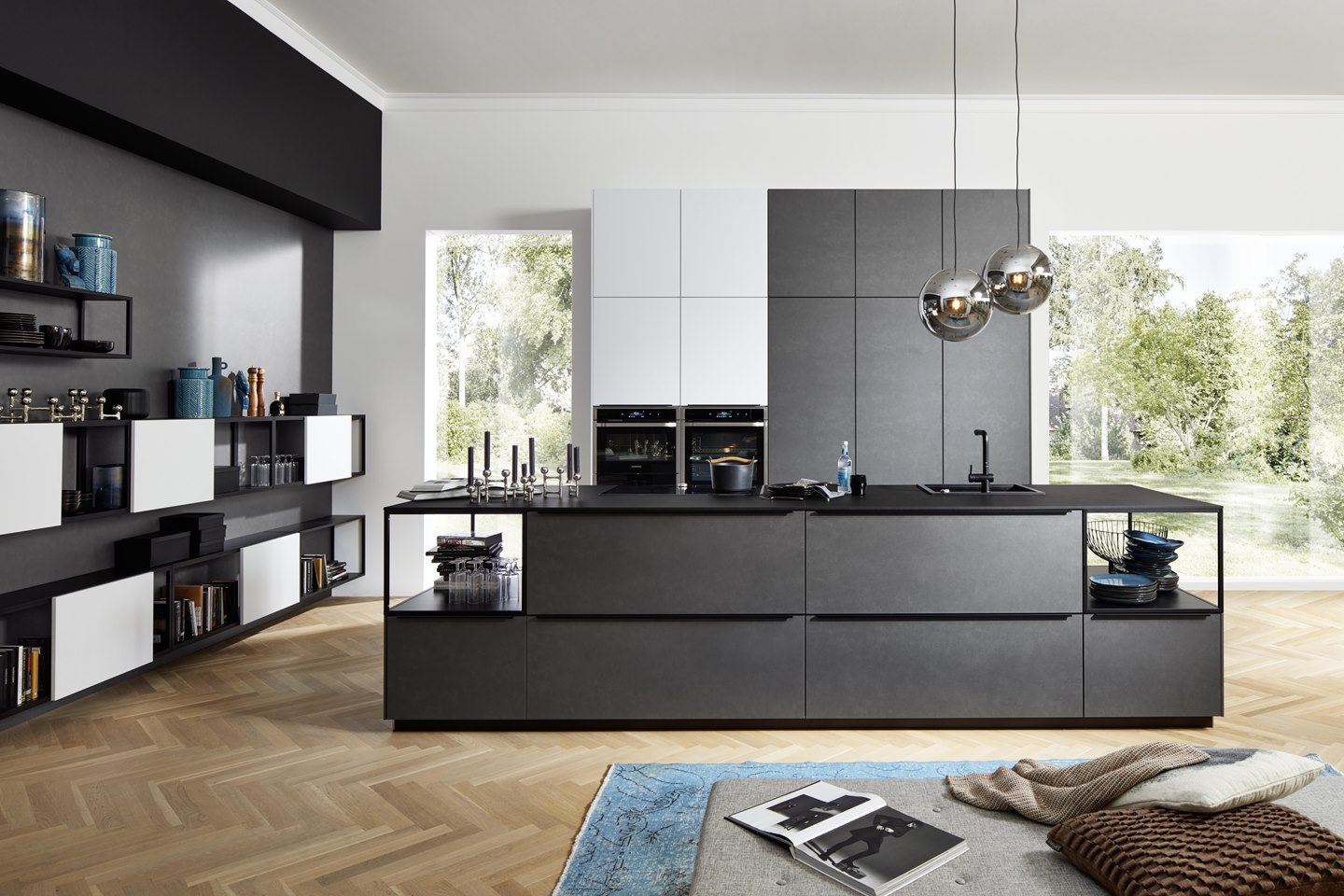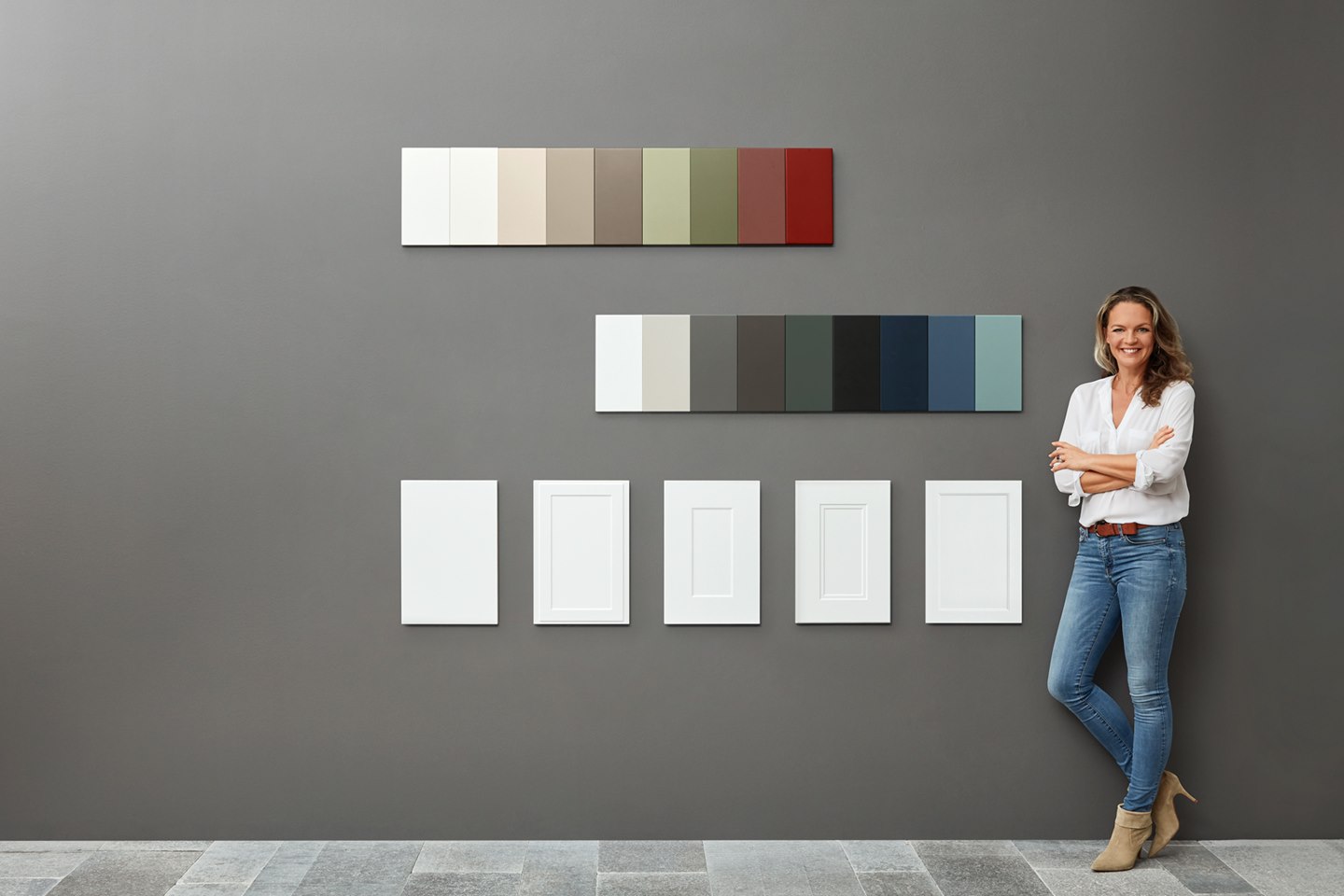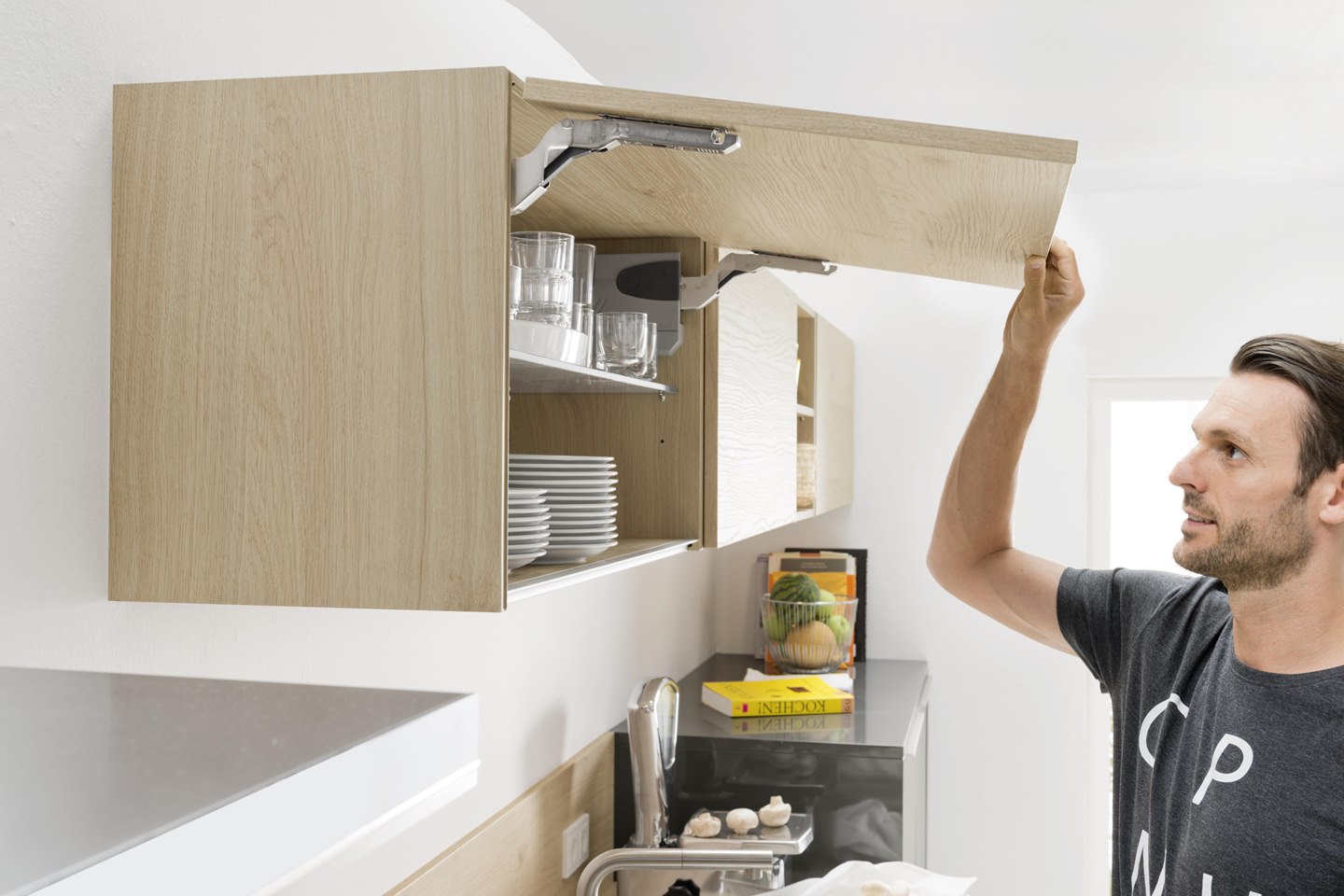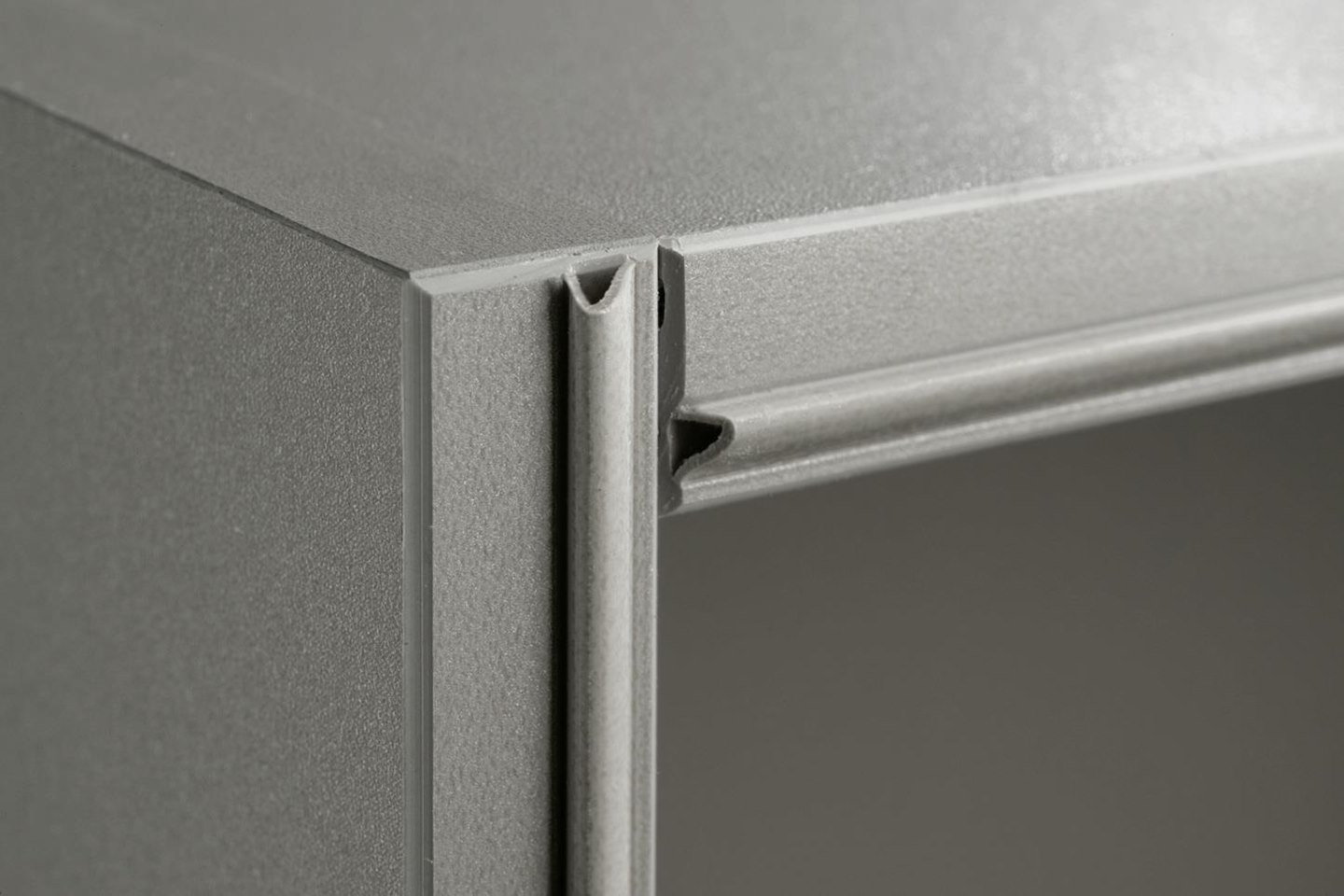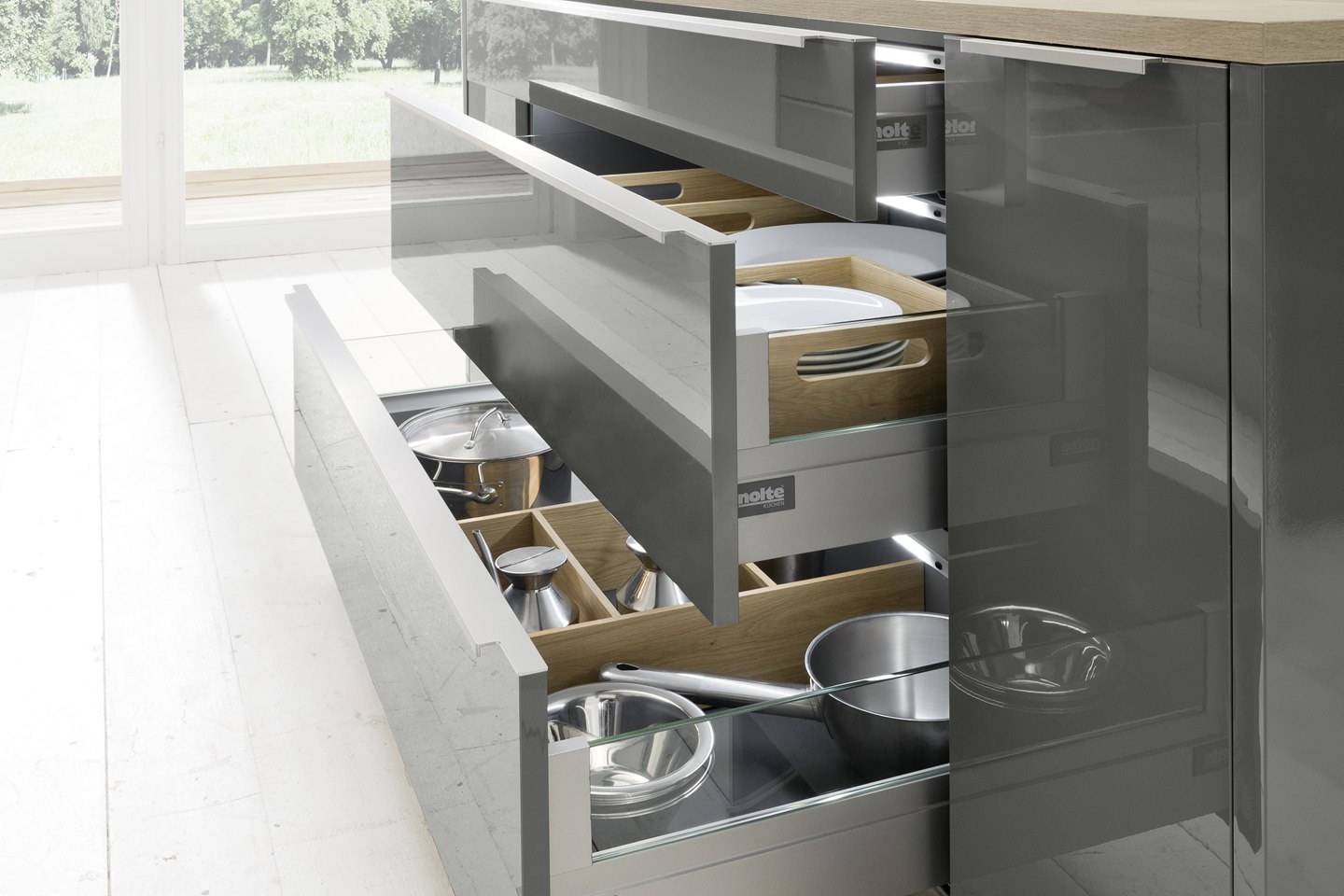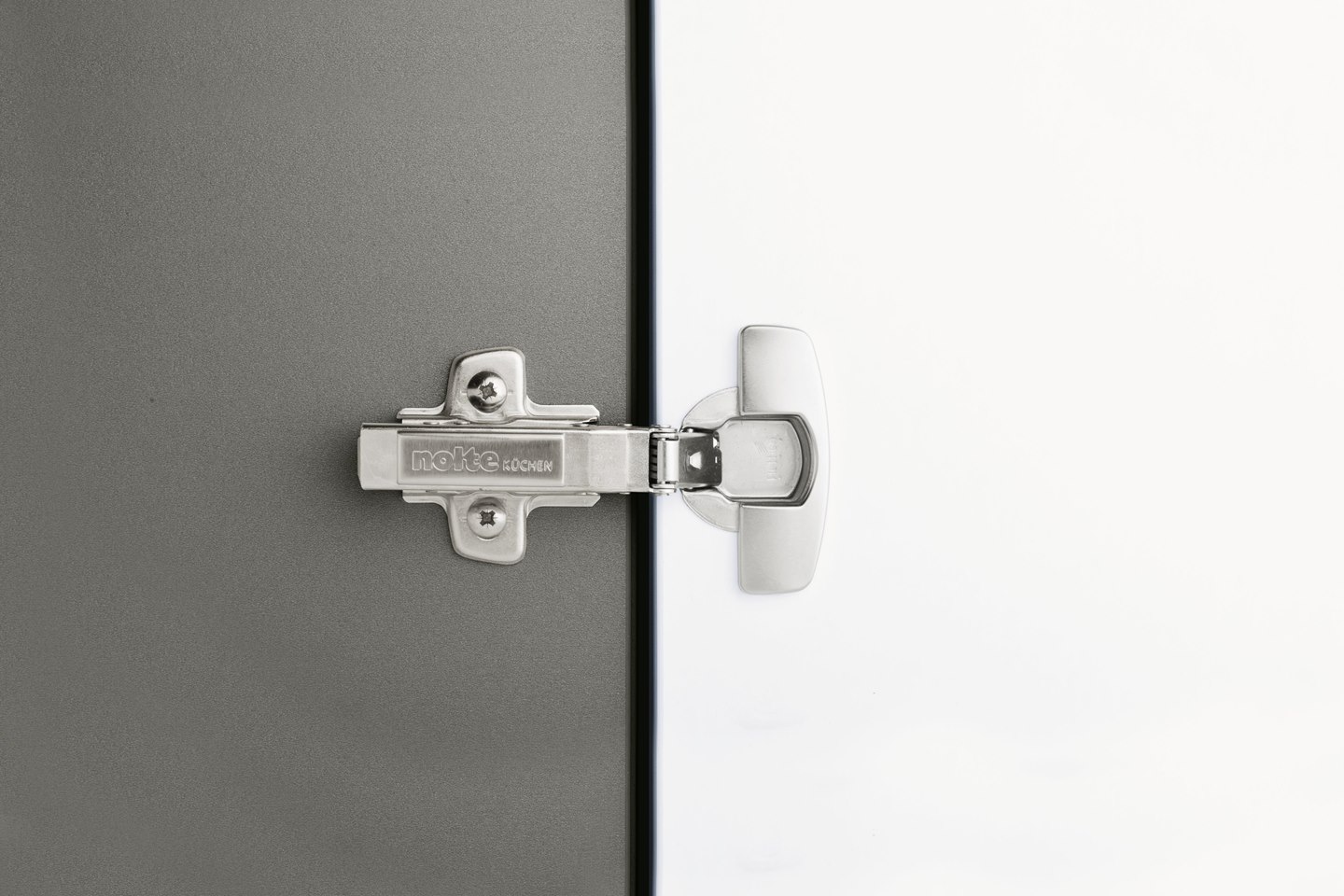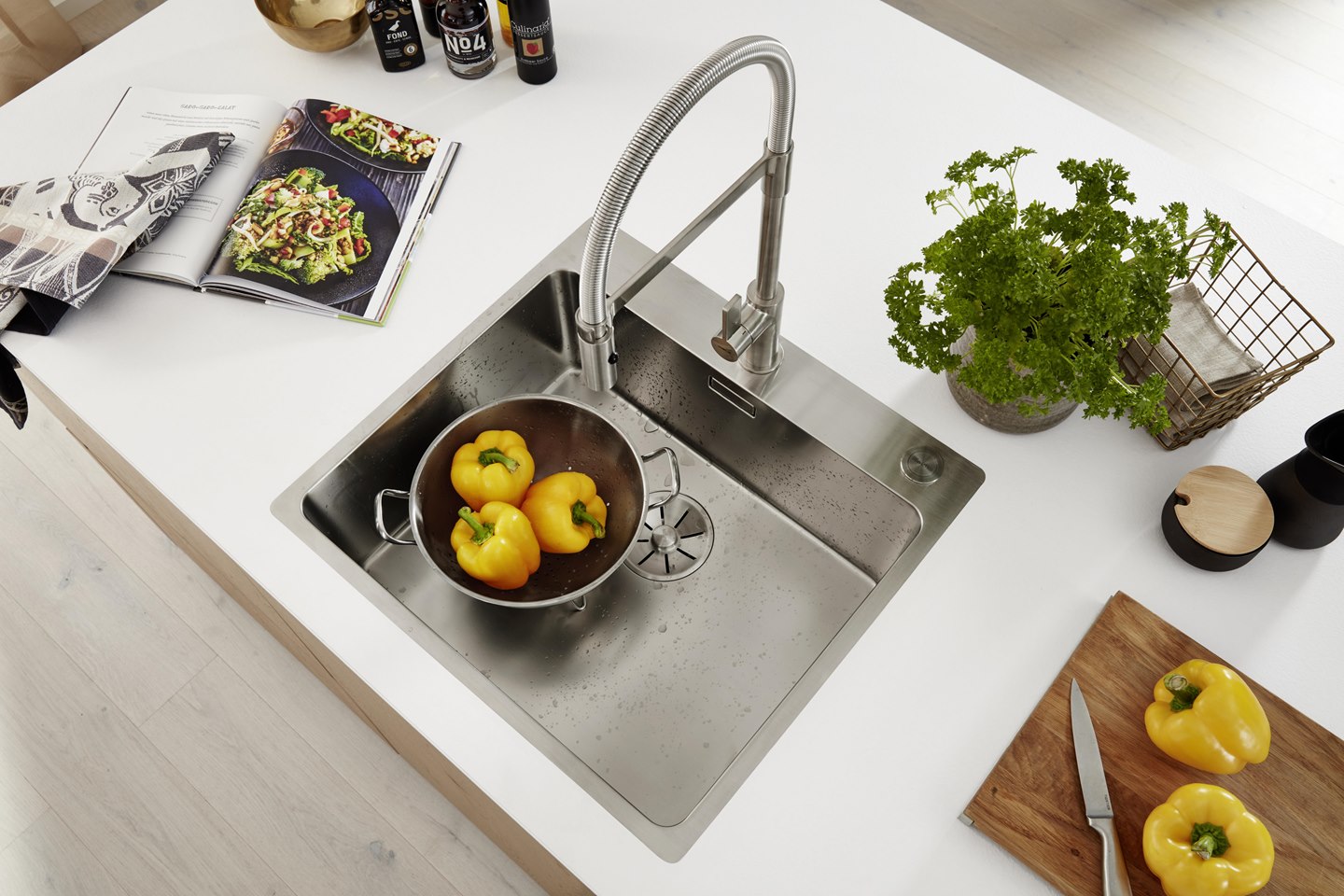 Award-winning: our Nolte kitchens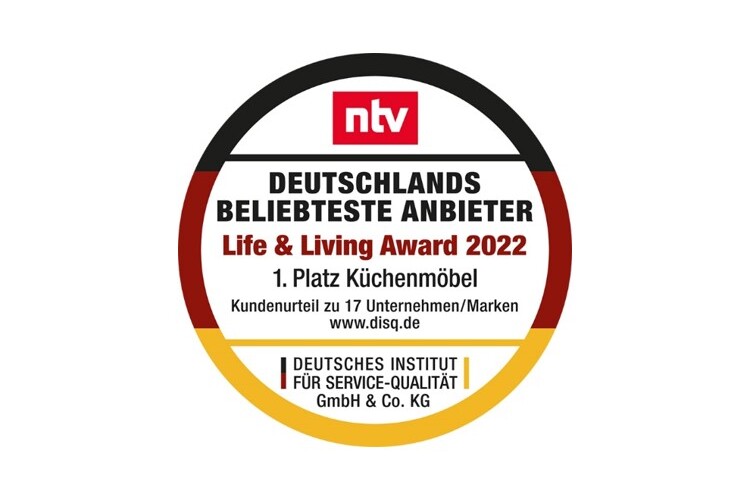 Germany's most popular supplier of kitchen furniture 2022
The main focus of the open, representative online survey of consumers was on customer satisfaction, likelihood of recommendations and re-election for which we received high scores. A winning series as Nolte Küchen was already voted "Germany's most popular kitchen brand" in 2015, 2017 and 2019.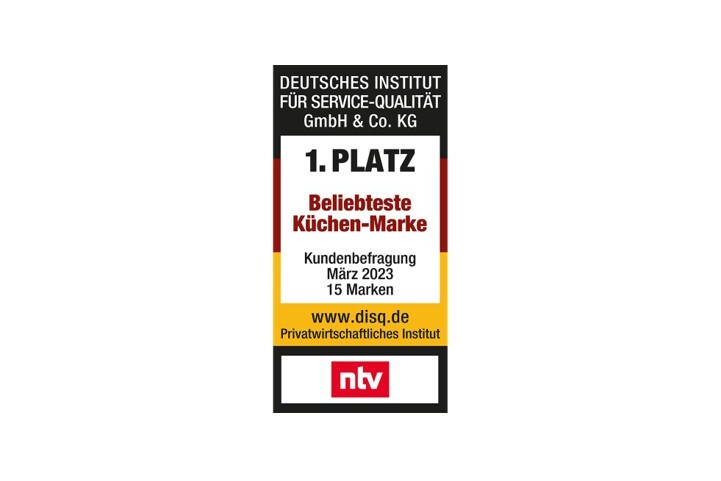 Germany's most popular kitchen brand
For the third time in succession: Germany's most popular kitchen brand. This was the result of a customer survey by the German Institute for Service Quality (DISQ). The interviewed consumers rated 14 kitchen manufacturers, and gave us the best results for product quality, design, value for money, range and brand image.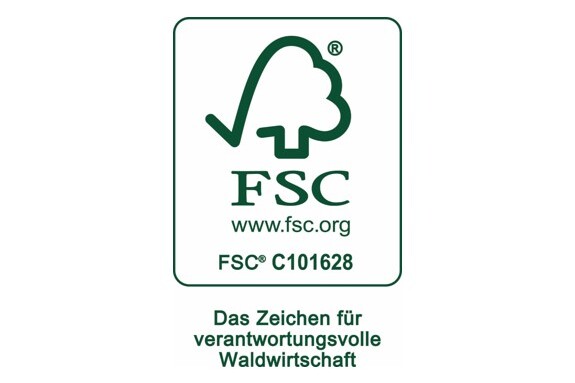 FSC certification
Products with this seal are made from wood from forests that are certified to internationally and nationally agreed standards of responsible forest management. FSC stands for responsible forestry based on ecological criteria such as biodiversity and landscape conservation as well as social aspects.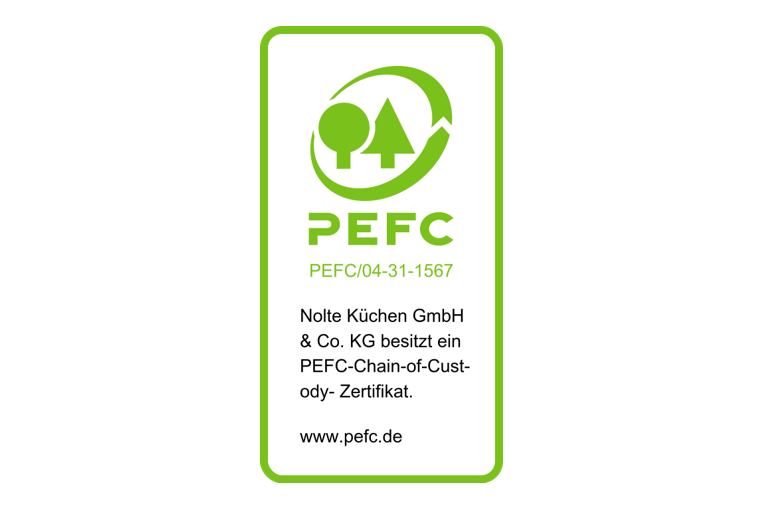 Certification to PEFC
PEFC certification is the world's largest independent certification standard that enables forest owners to commit to ecological, economical and social timber production. Its main aim is the promotion of sustainable, careful and cost-efficient forestry management.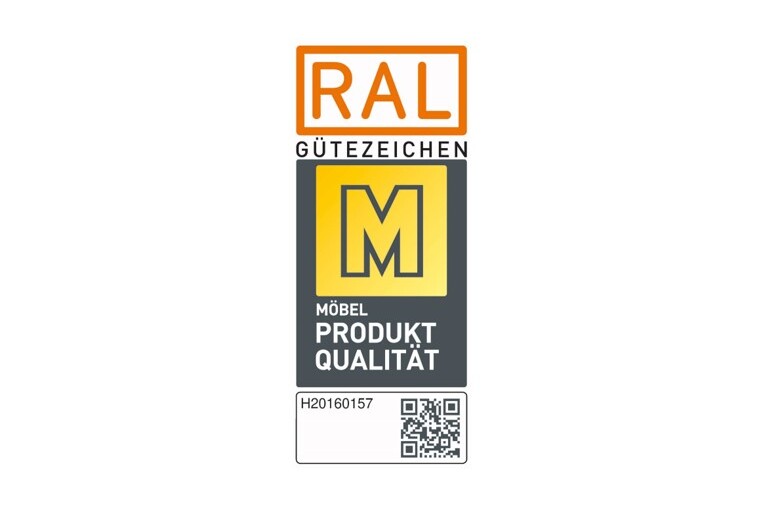 Best quality – "Golden M"
Holder of the "Golden M", a RAL quality seal that is issued by the German Furniture Quality Association. Manufacturers and furniture are tested by independent experts, who assess the quality of the furniture for durability and stability. As well as safety, health and environmental aspects, which guarantee a healthy home.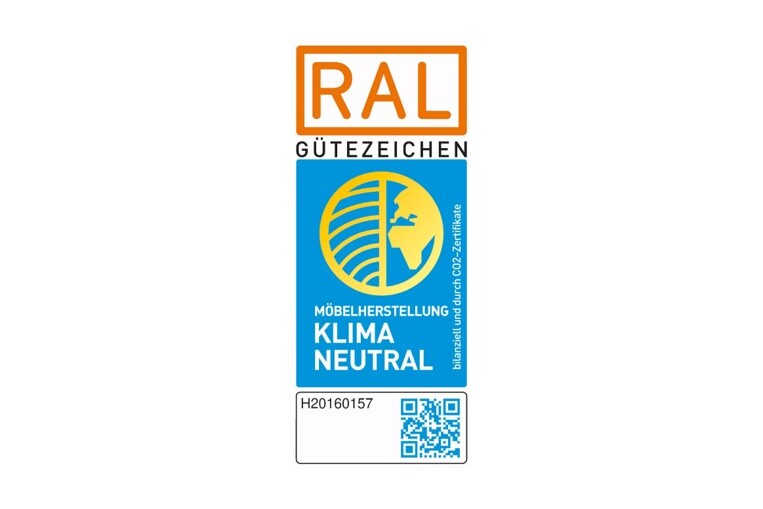 Climate neutral furniture manufacturing
Nolte Küchen was recognized by the DGM as a "climate-neutral furniture manufacturer";. The aim of the climate pact is to balance, reduce & neutralize CO2 emissions. The compensation of CO2 emissions takes place through the acquisition of climate protection certificates with which we support a reforestation project in Uruguay.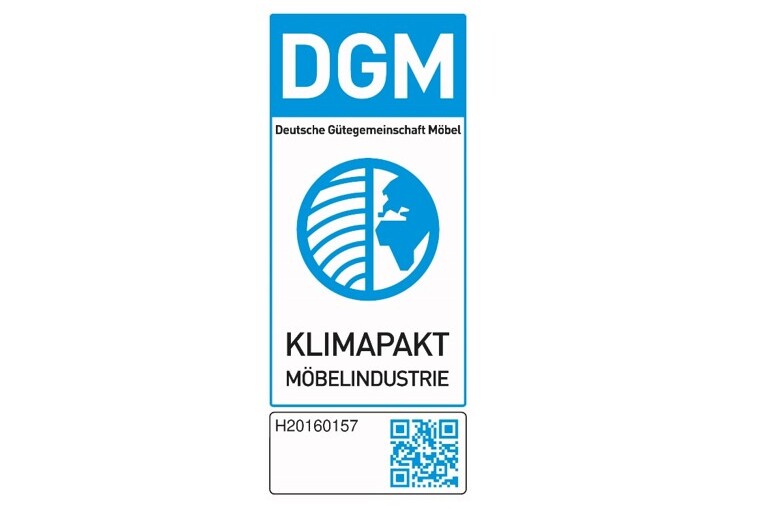 Climate pact for the furniture industry
In the context of the rapidly advancing global climate change and the associated massive impact on people and nature, the "Deutsche Gütegemeinschaft Möbel" (German Furniture Quality Association) supports the UN's 1.5-degree target.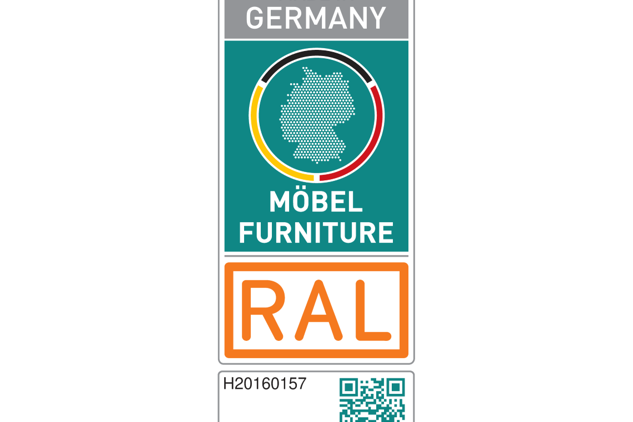 Furniture Made in Germany
"Furniture Made in Germany" - according to the RAL registration 0191, this means that the construction, assembly and quality control take place in Germany. In addition, the manufacturing process relevant for the quality has to be carried out predominantly in Germany.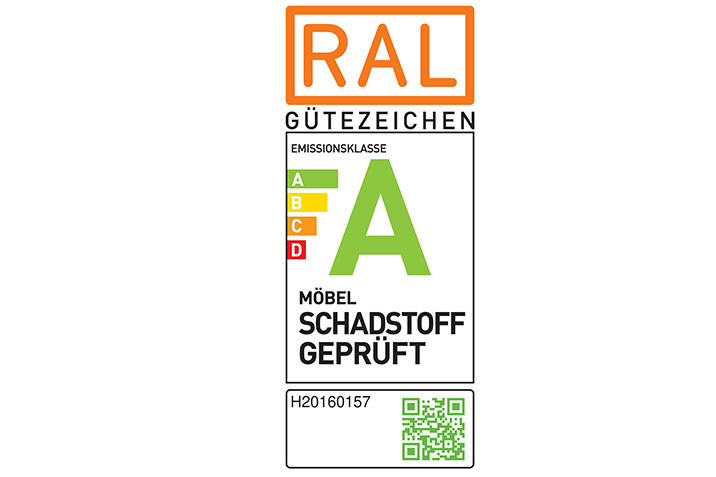 Emission class A
The RAL Emission Label provides consumers with information on pollutant emissions and is intended to protect them from health hazards. The Deutsche Gütegemeinschaft Möbel e. V. has awarded the entire Nolte Küchen range (cabinets) with the top emission class (A).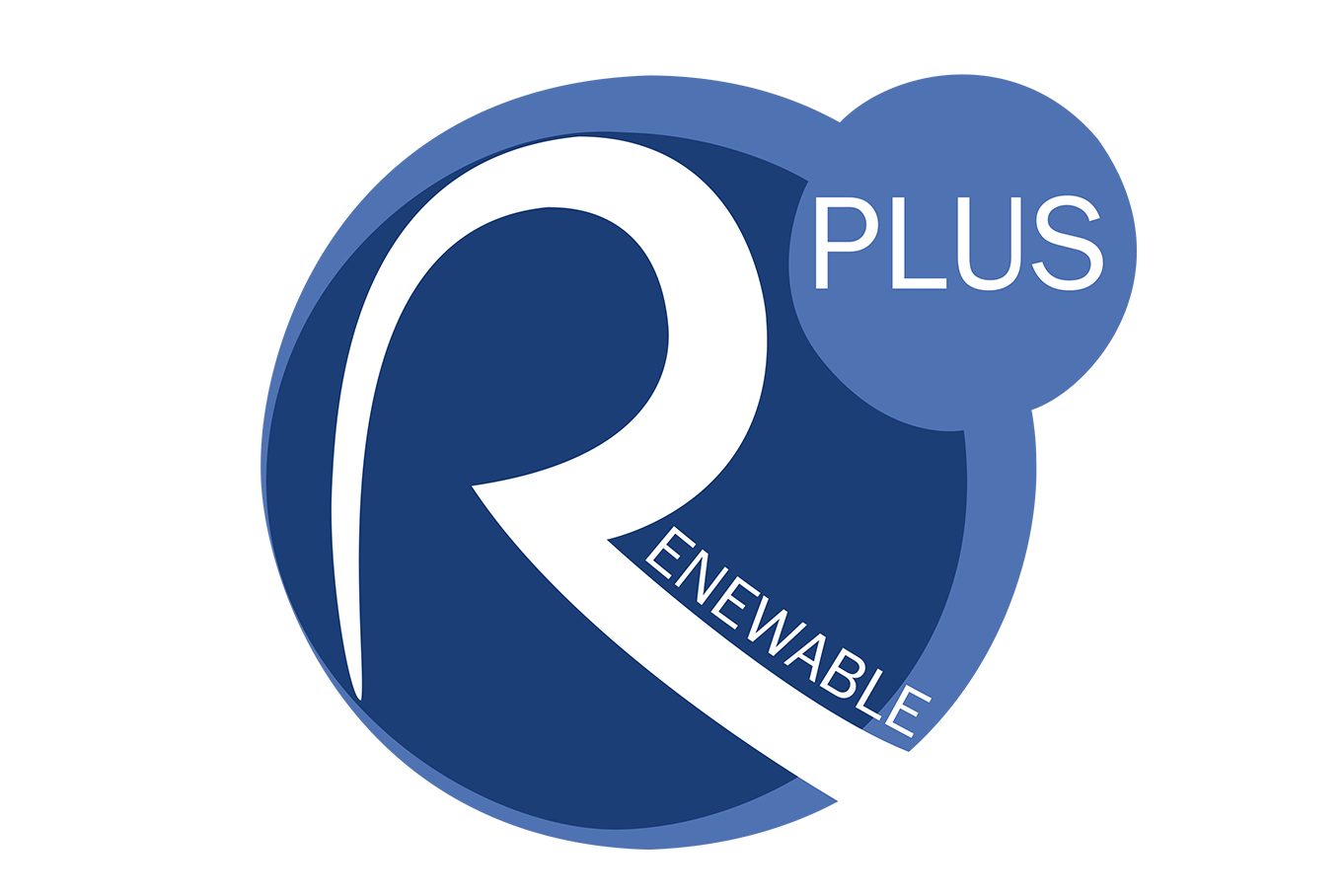 RenewablePLUS
This certificate confirms the origin of the renewable energy electricity produced for Nolte Küchen. With RenewablePLUS, we are making an additional contribution to the further development of renewable energies which goes beyond the statutory funding.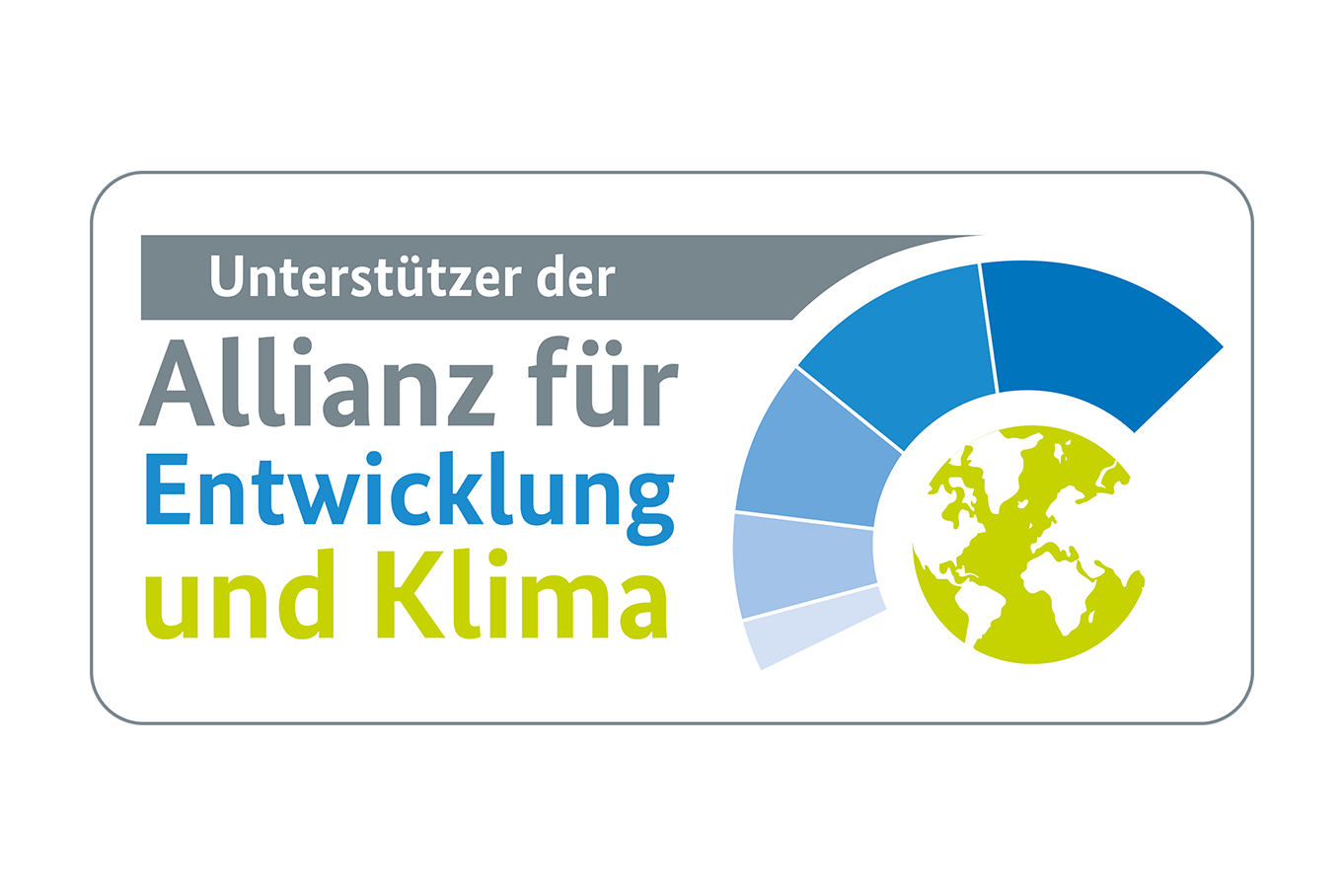 Alianz Foundation for Development and Climate
In order to contribute as a company to the goal of the Paris Climate Agreement, Nolte Küchen supports the Alliance for Development and Climate Foundation. The certificate confirms that Nolte Küchen is reducing its greenhouse gas emissions and effectively and verifiably offsets any remaining emissions by supporting climate protection projects in developing and emerging countries.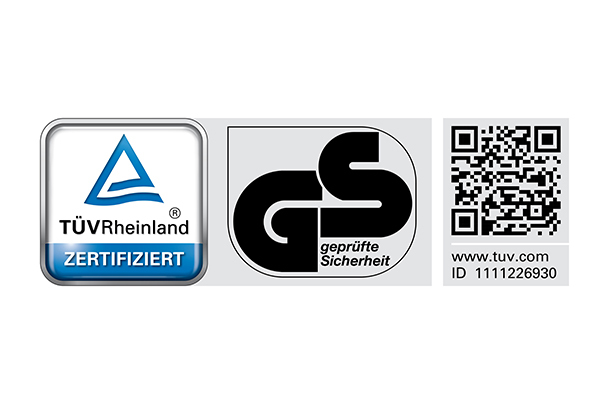 GS seal for tested safety
Our kitchens undergo an internal quality assessment as well as being tested by independent experts. Every five years, the quality and safety of certain programme series and products are tested to the standards of the German production safety law by TÜV Rhineland.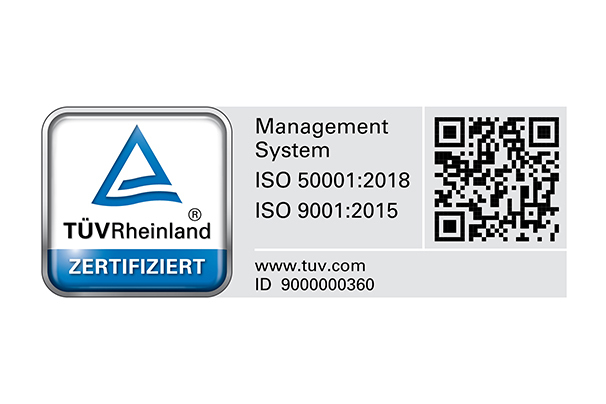 Management system to ISO 9001
This TÜV Rhineland certificate confirms our efficient quality management and assures our product and service quality. The seal stands for well-designed work sequences, which we have optimised specifically to the development and manufacture of kitchens and the marketing of the same.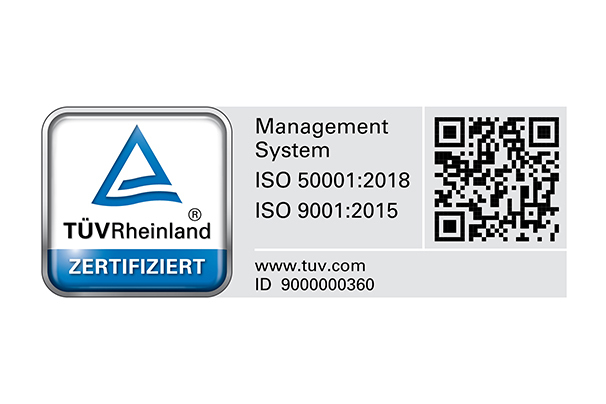 Certification to DIN EN ISO 50001
With the energy management system to DIN EN ISO 50001, we are able to prove the increase in our company's energy efficiency and so reduce our energy consumption and CO2 emissions.