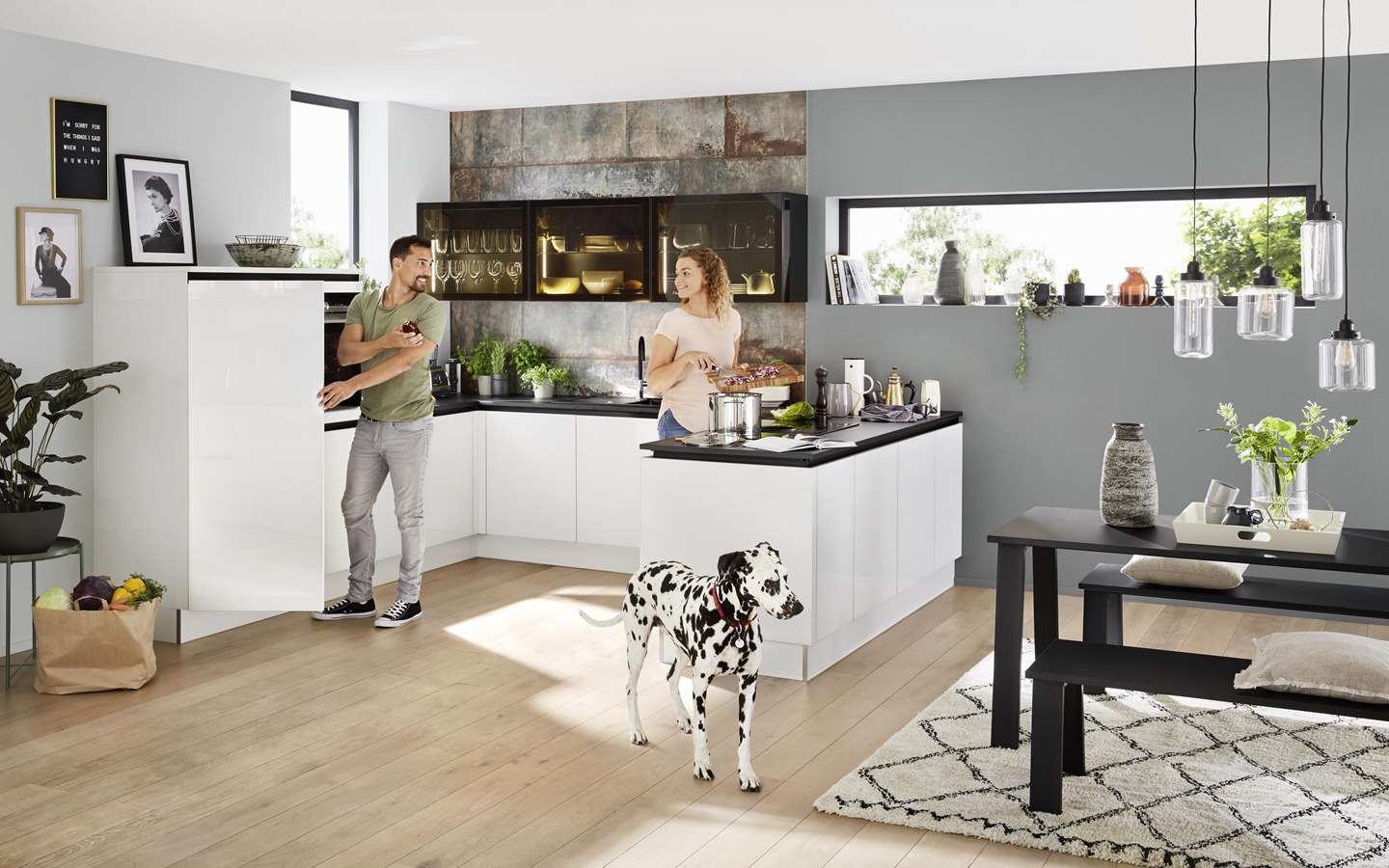 Kitchen ideas
A glorious design in gorgeous glass
Our love for detail has turned this beautiful design into a real kitchen highlight. Kitchen appliances, a well-coordinated lighting concept and genuine glass fronts come together to create a beautiful ensemble.
Take a closer look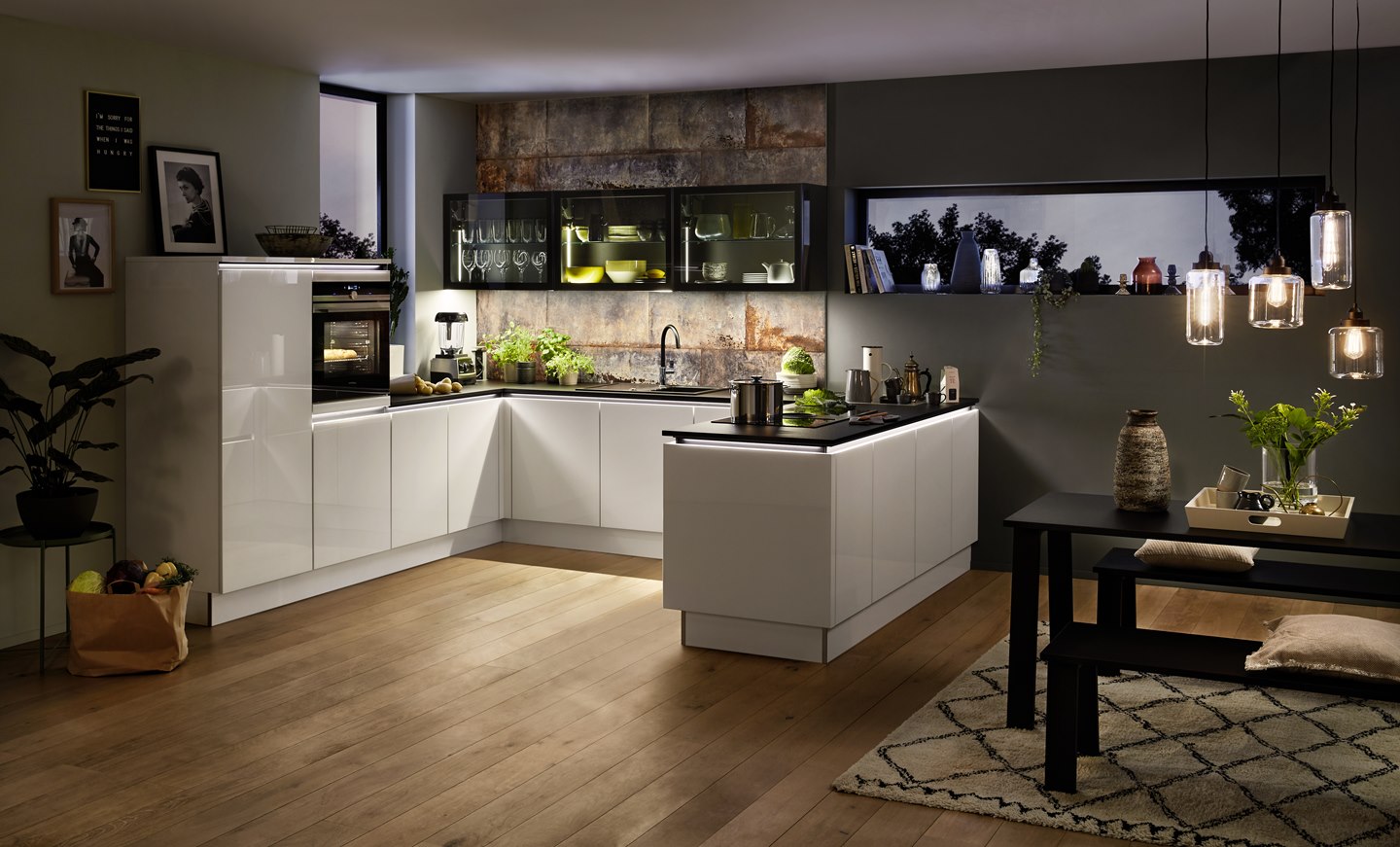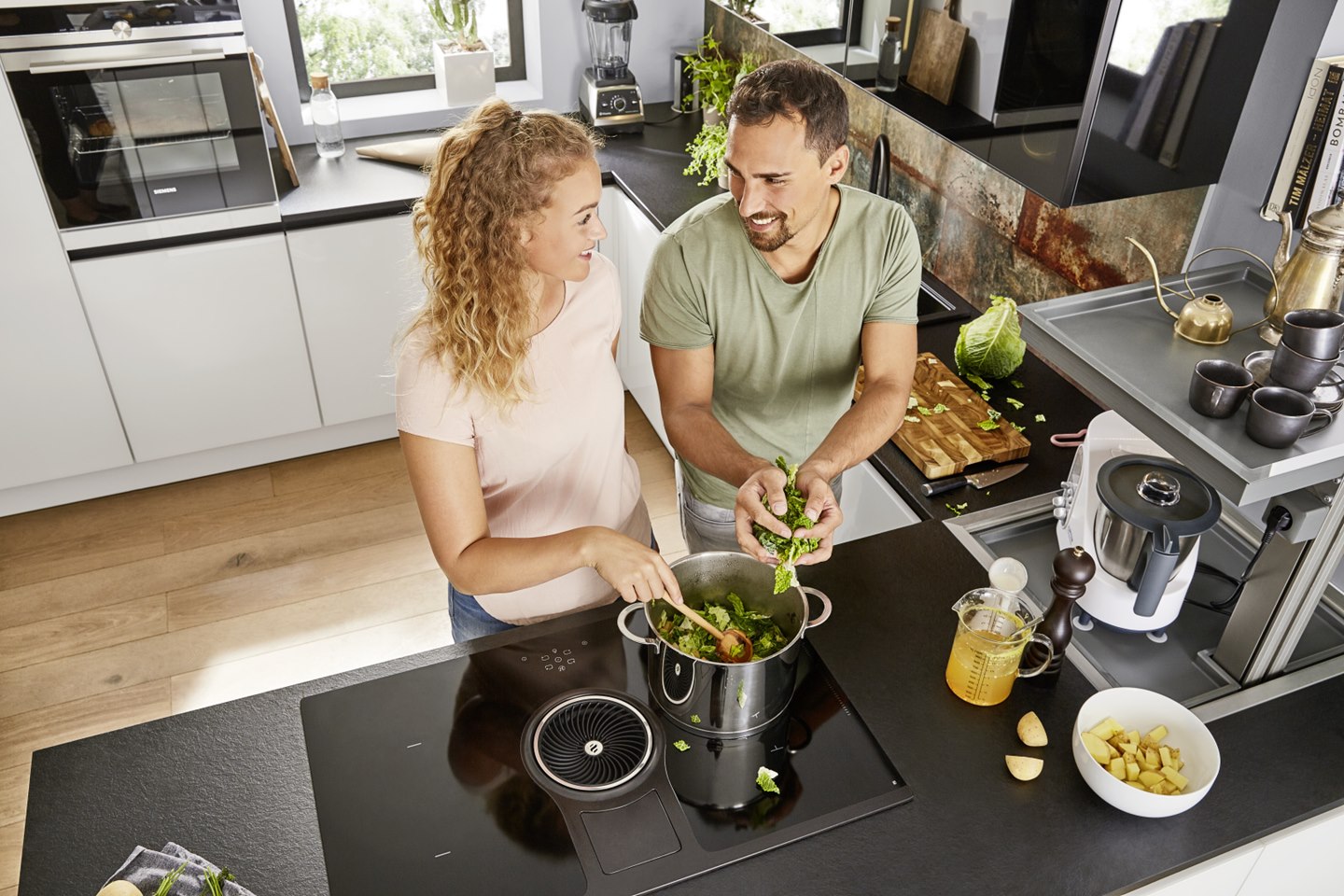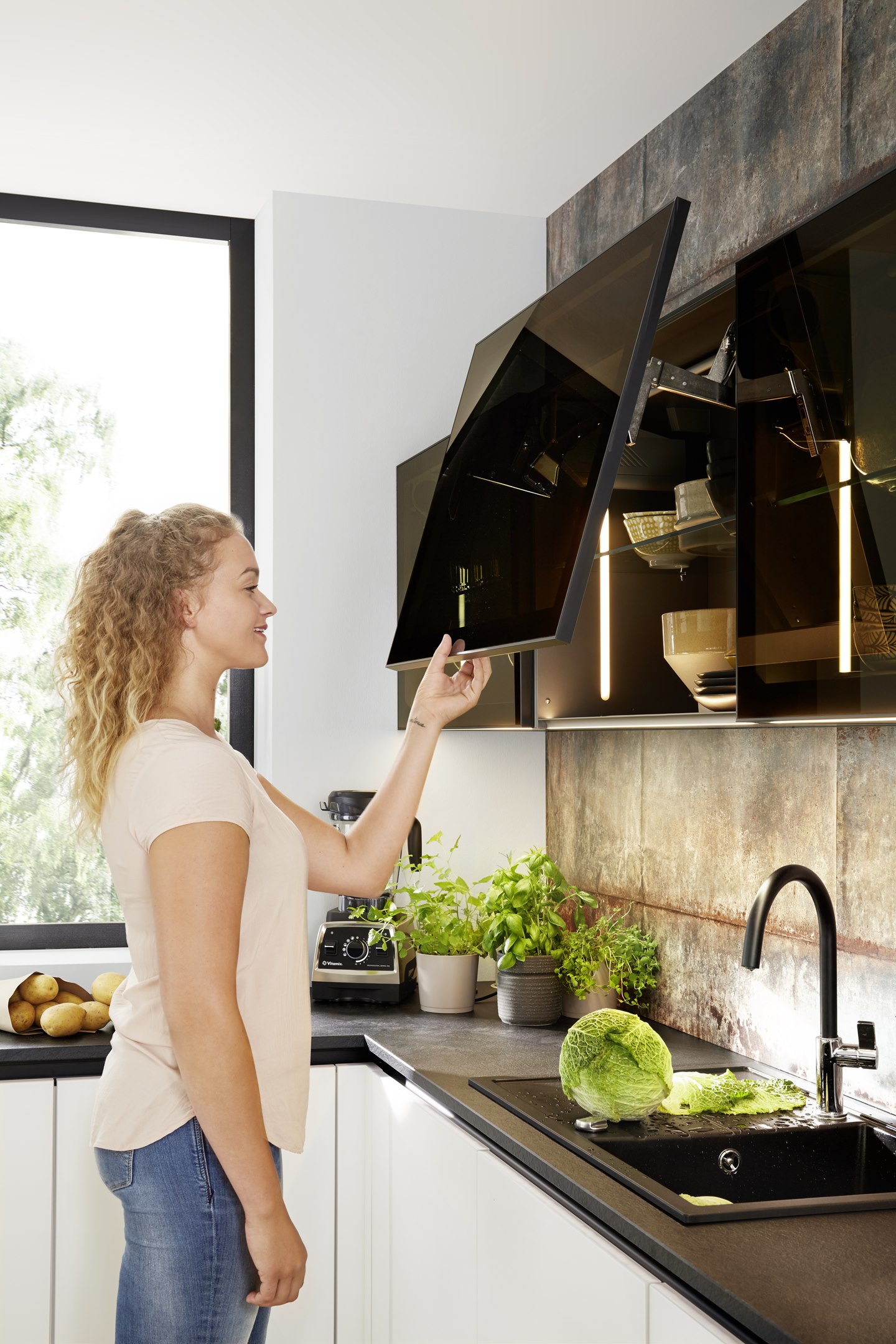 Reasons to love this planning example: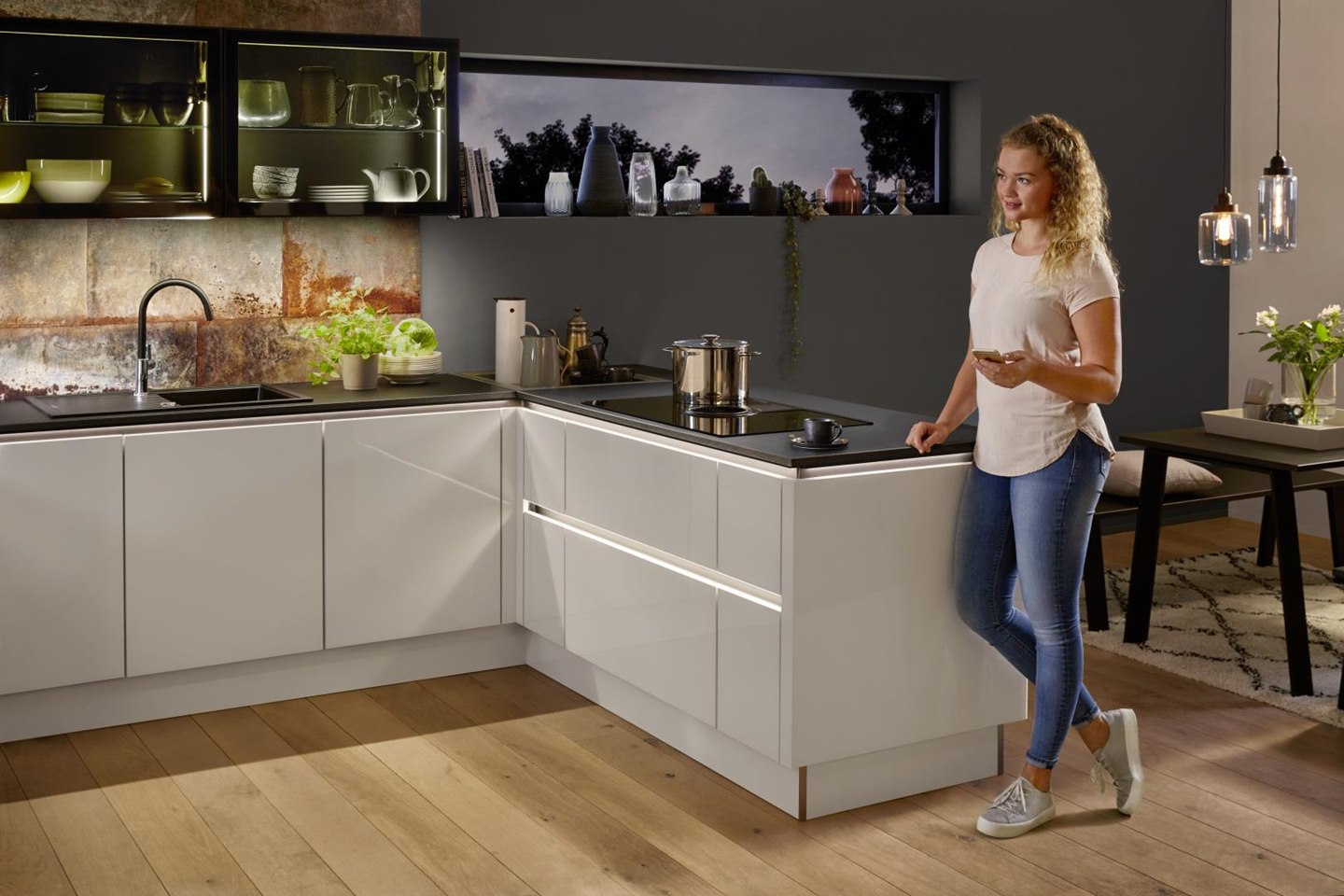 Atmosphere at the touch of a button
Dinner by candlelight or a chat over a cuppa? You can quickly and easily set the lighting mood by remote control or app.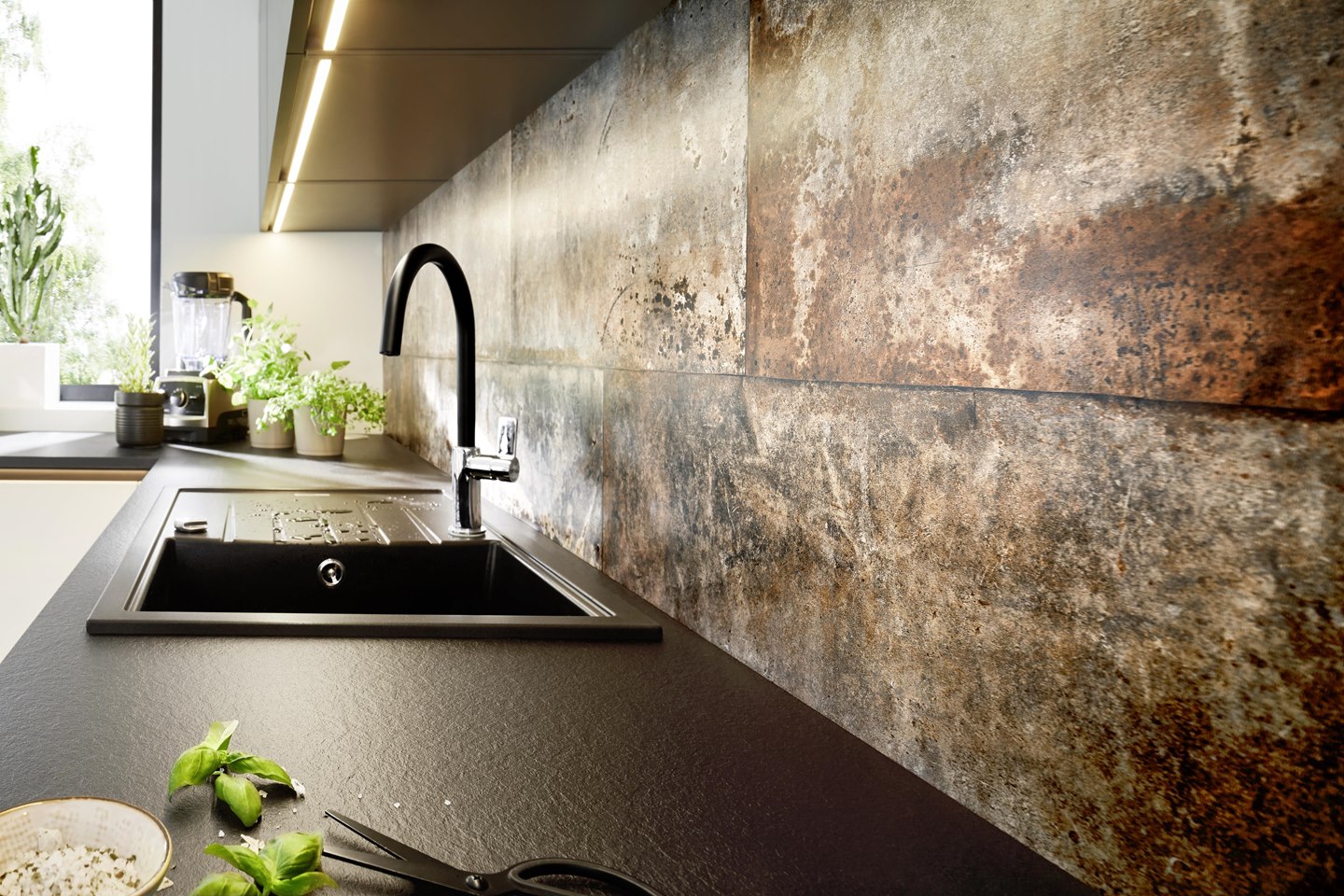 Brings vintage flair into the home: rust look
The classic, modern design of the kitchen fronts in black and white is softened by the niche in "rusty steel".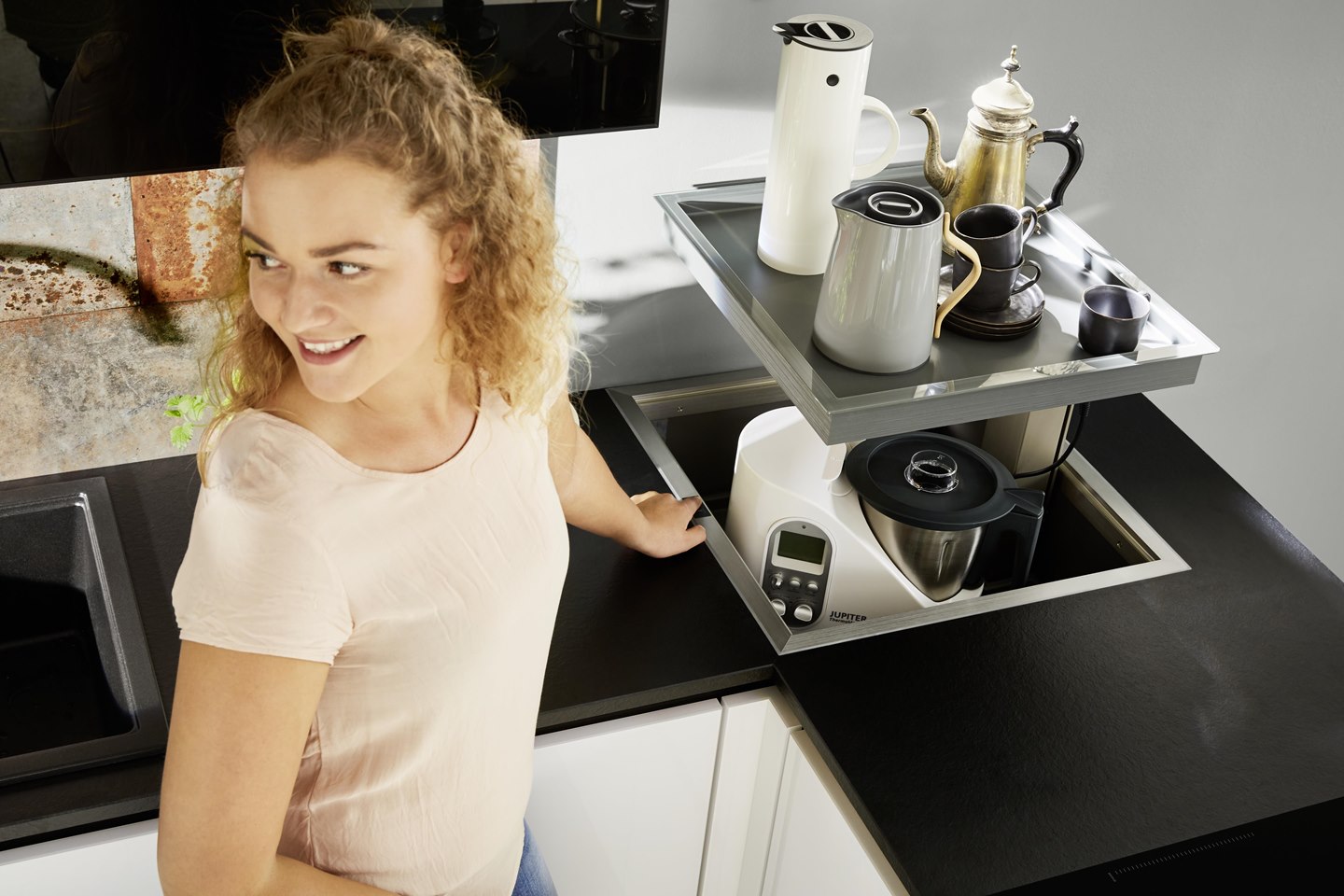 A highlight in every corner
This base unit solution with electric column moves up and down at the touch of a button. Bulky kitchen appliances are put away in moments, leaving a clear space on the worktop.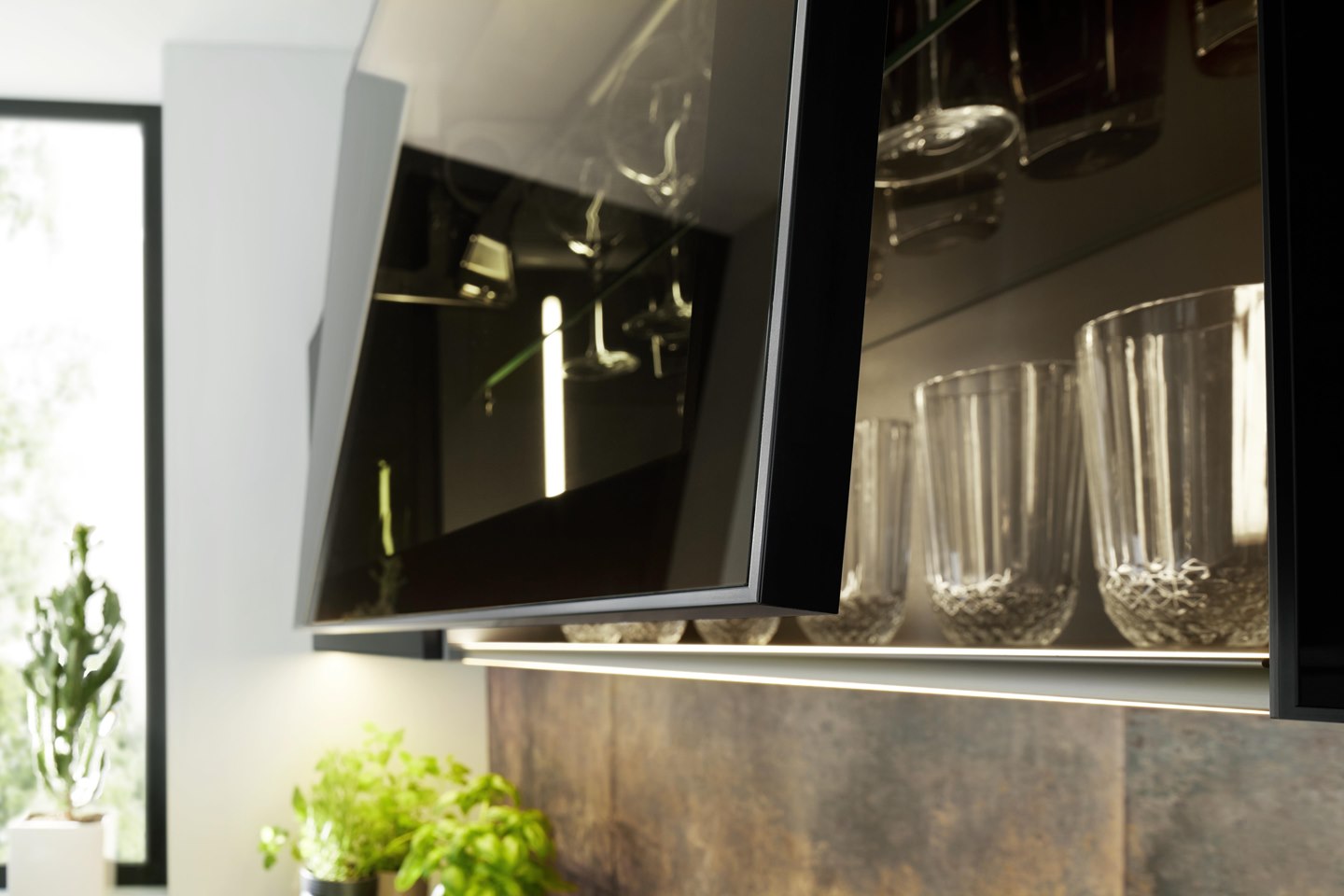 Illuminated wall units
The lighting of the top units has a dual advantage: It goes without saying that it makes finding things much easier. But it also provides special mood lighting.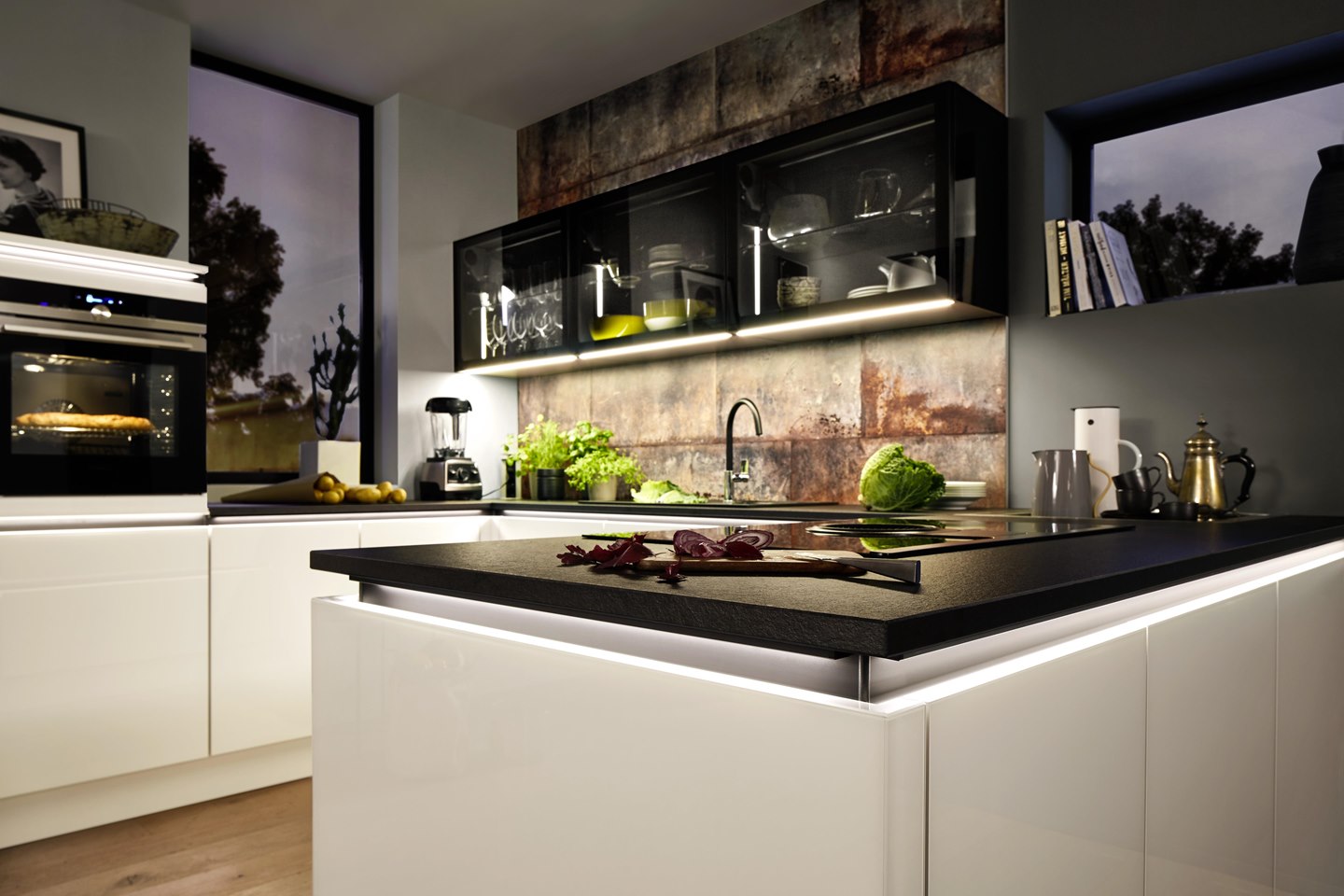 MatrixArt Emotion Light
This is our LED-based lighting system for the MatrixArt finger pull with a dimming function: Change between cold and warm light in a continuous process to create a unique light source.