Kitchen ideas
A kitchen block cast in one piece
That's the effect when you consider the look of this kitchen. A uniform surface to fronts and worktop in cement that is applied by hand. Harmoniously combined with light wood in oak pinot.
Each home is different
That's why our kitchens aren't ready-made products, but are designed for your individual needs by one of our expert trade partners: The shape, the front, the lighting fixtures and the handles – everything is designed especially for you.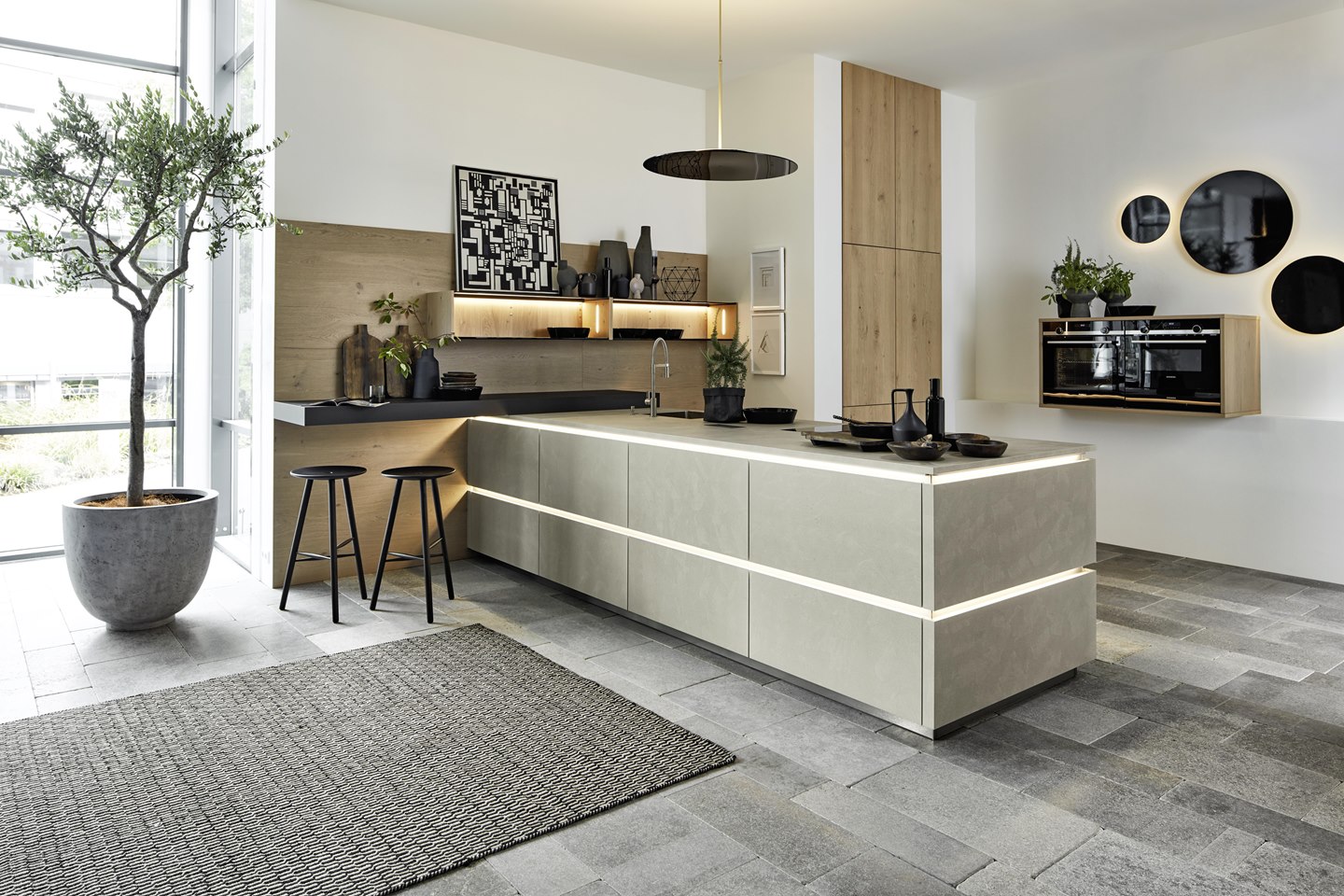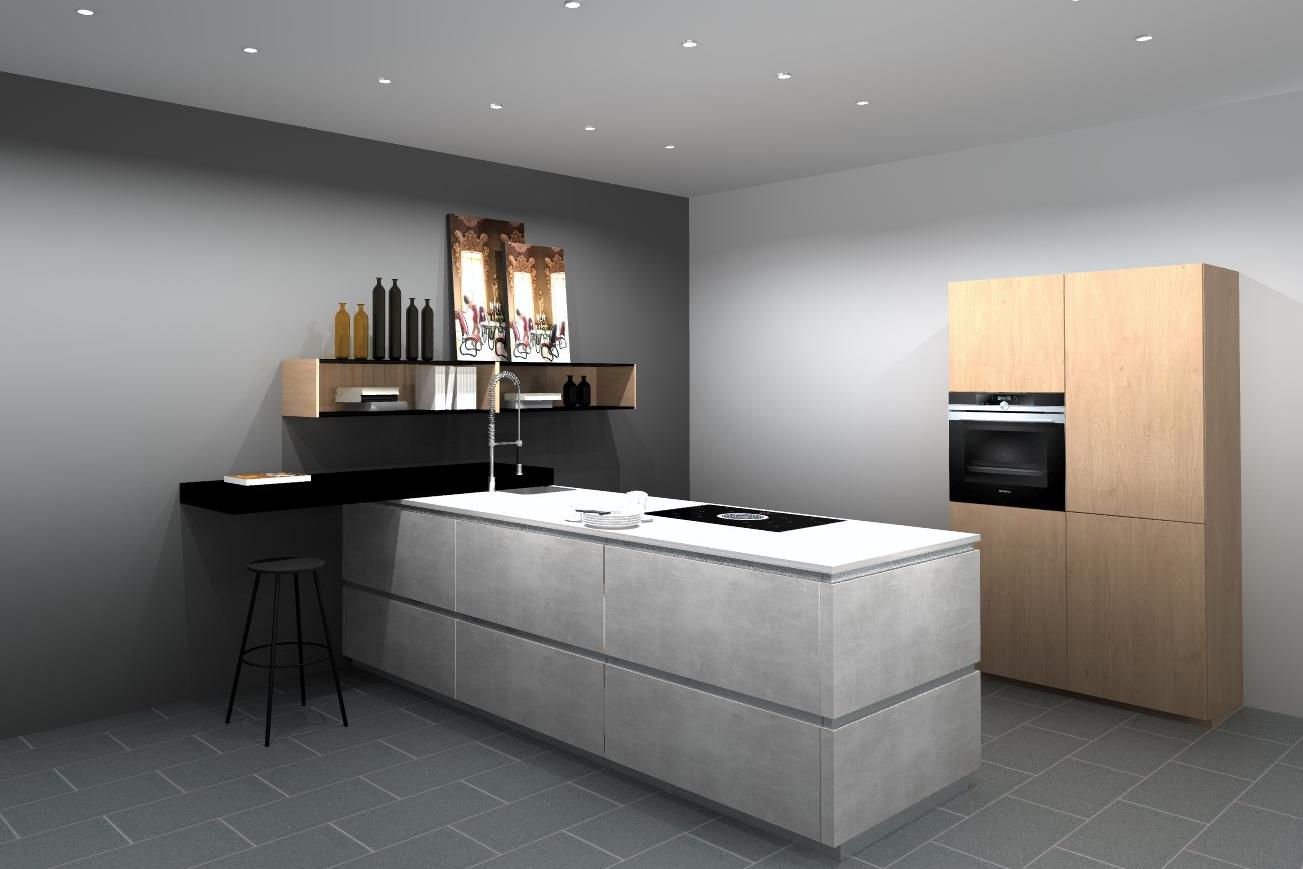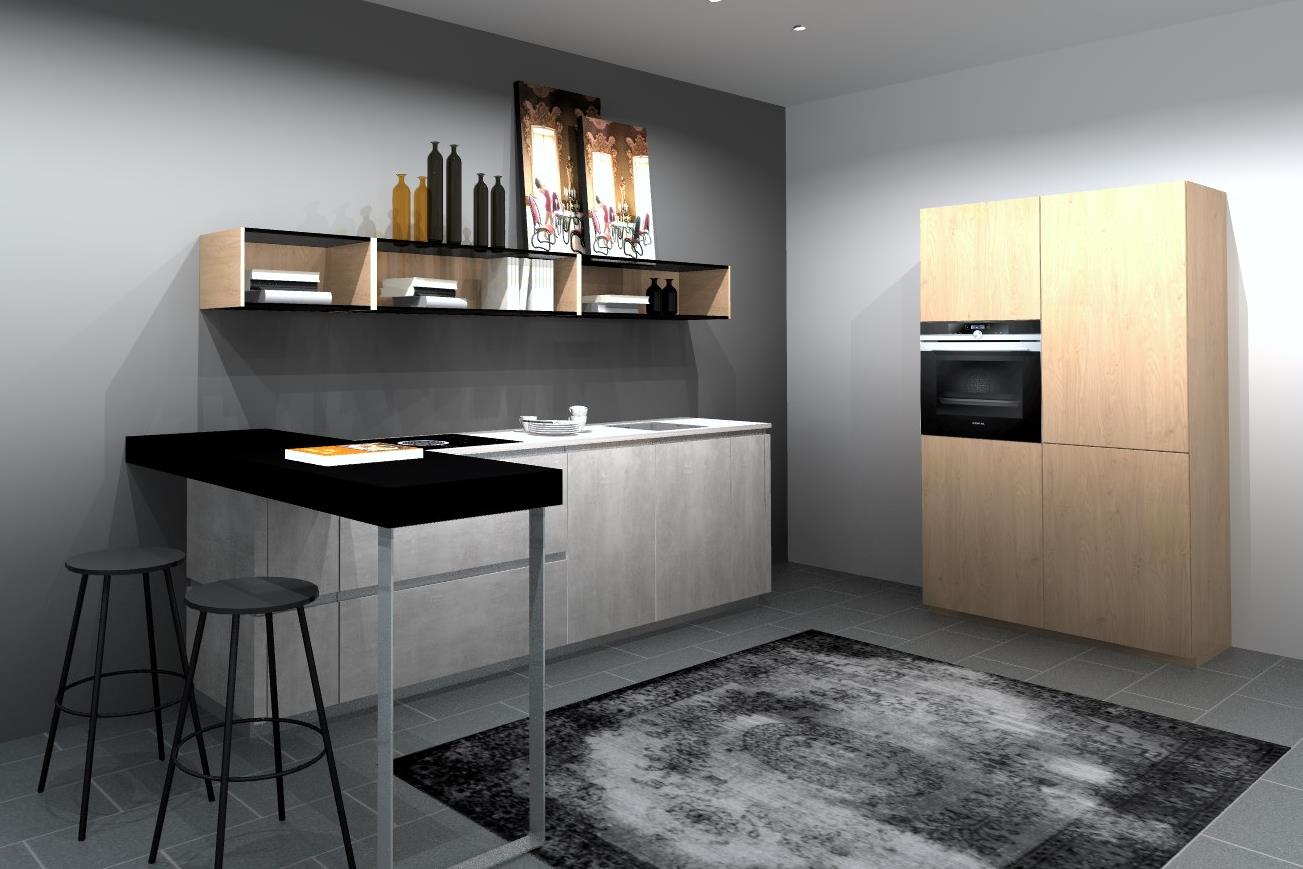 1/3
Reasons to love this planning example: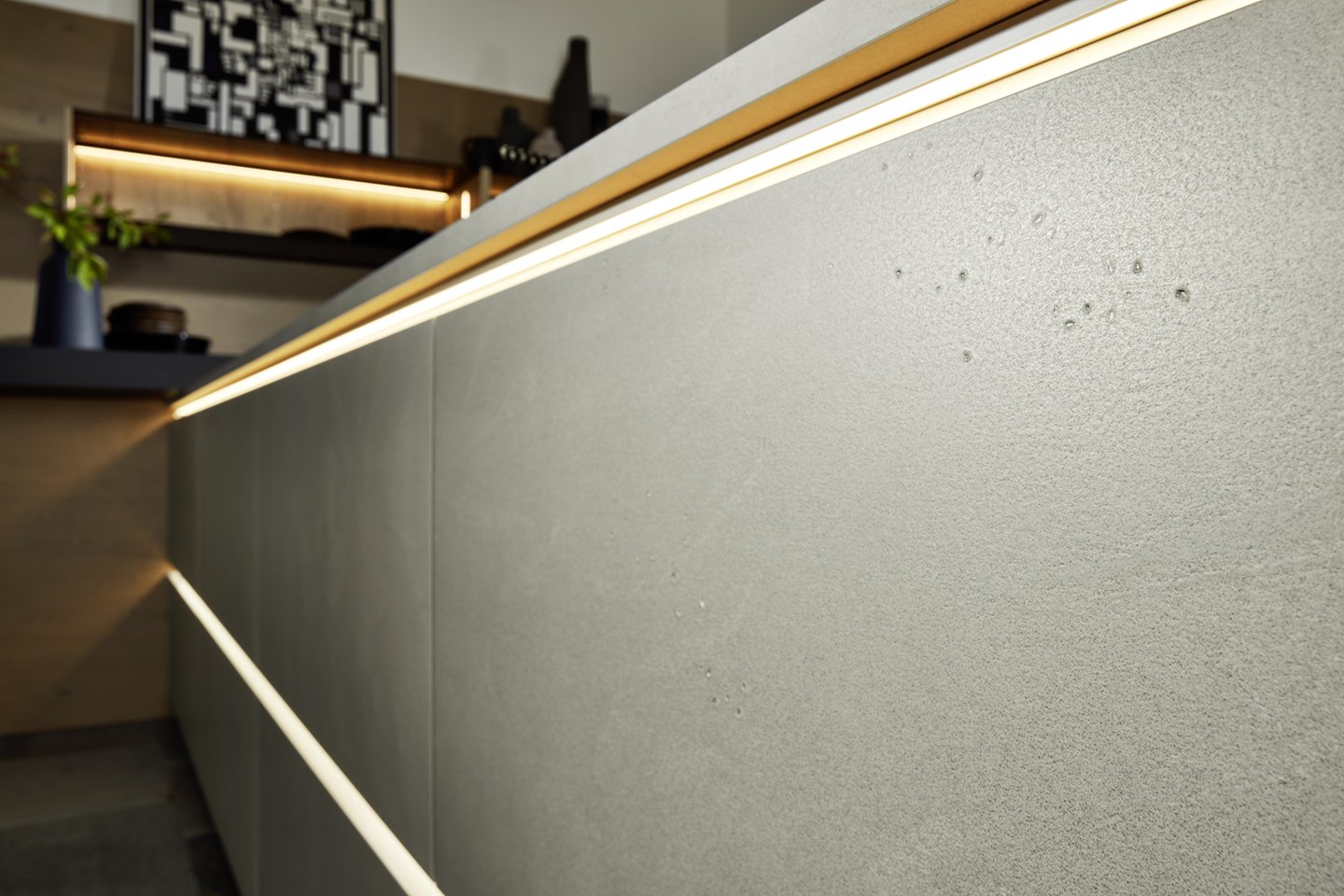 Strong and resilient: cement fronts
The lighting of the MatrixArt handle trims shows the surface in real cement at its very best.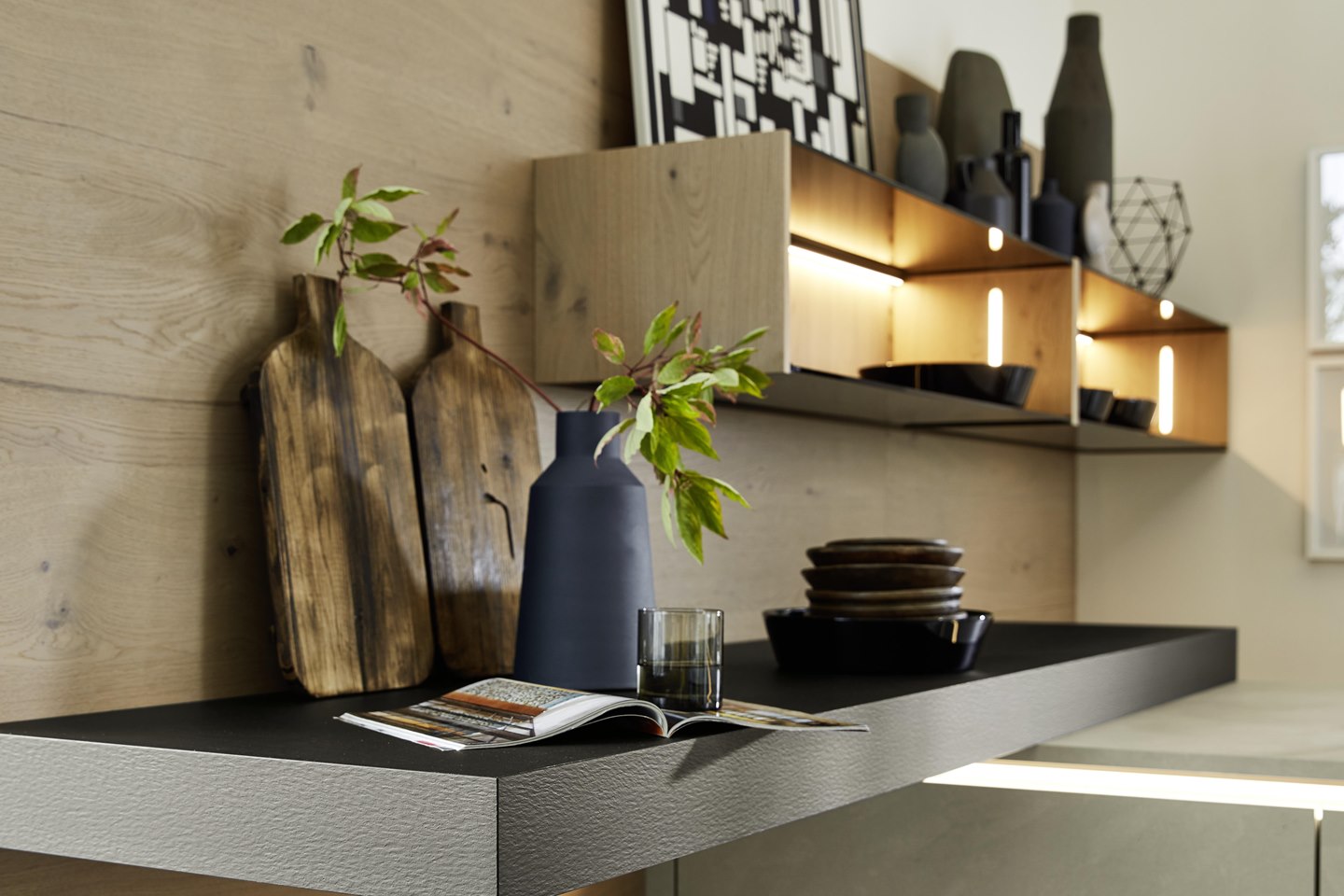 Bright spot
The open shelf unit provides indirect light, creating an end-of-the-day mood at the bar counter on the kitchen island.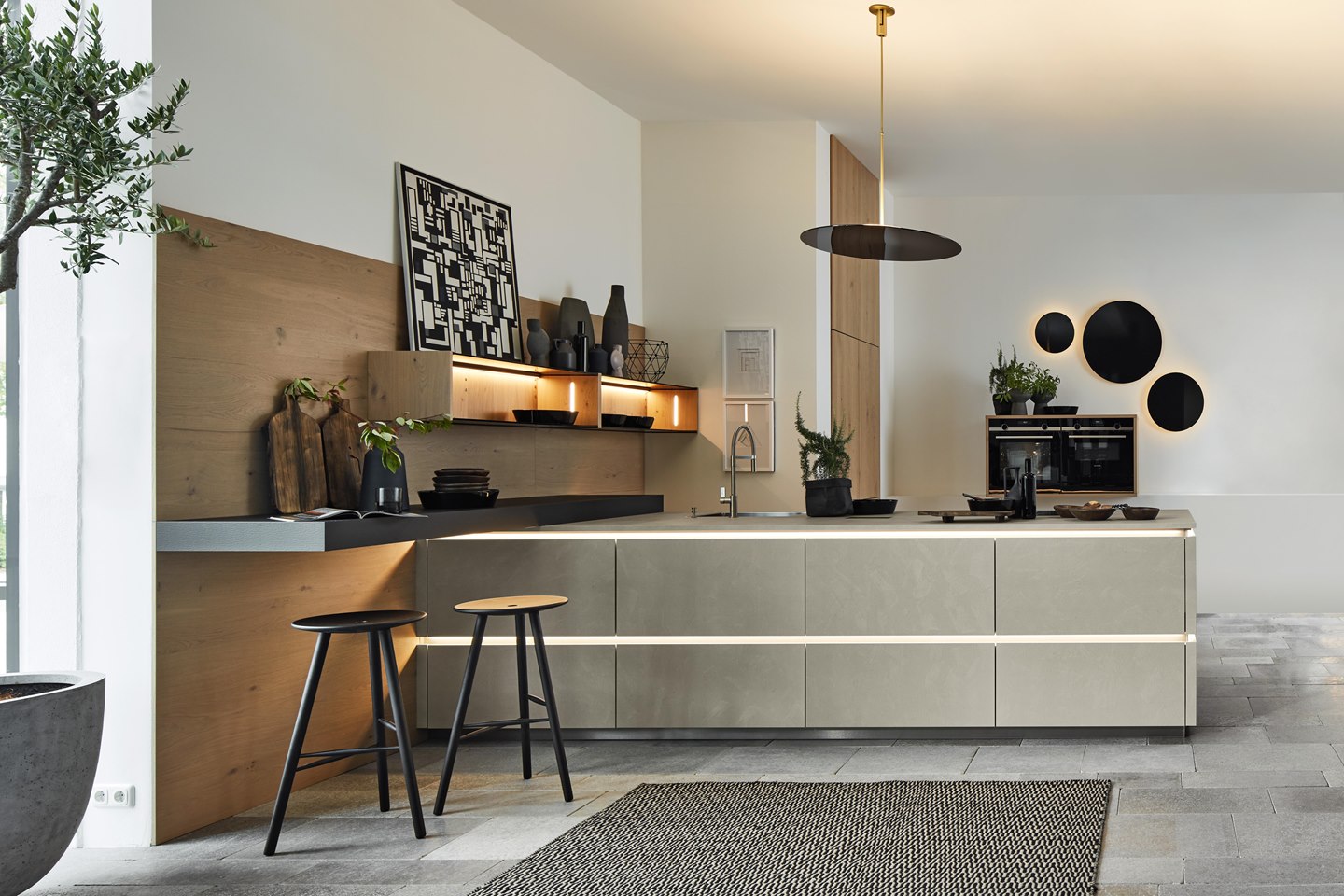 Matrix 900: an extra-high carcase
The Matrix 900 carcase dimensions provide plenty of advantages: 20 % more storage space compared with the 75 cm carcase, a higher working surface and a lower plinth, giving the carcase a "floating" look.