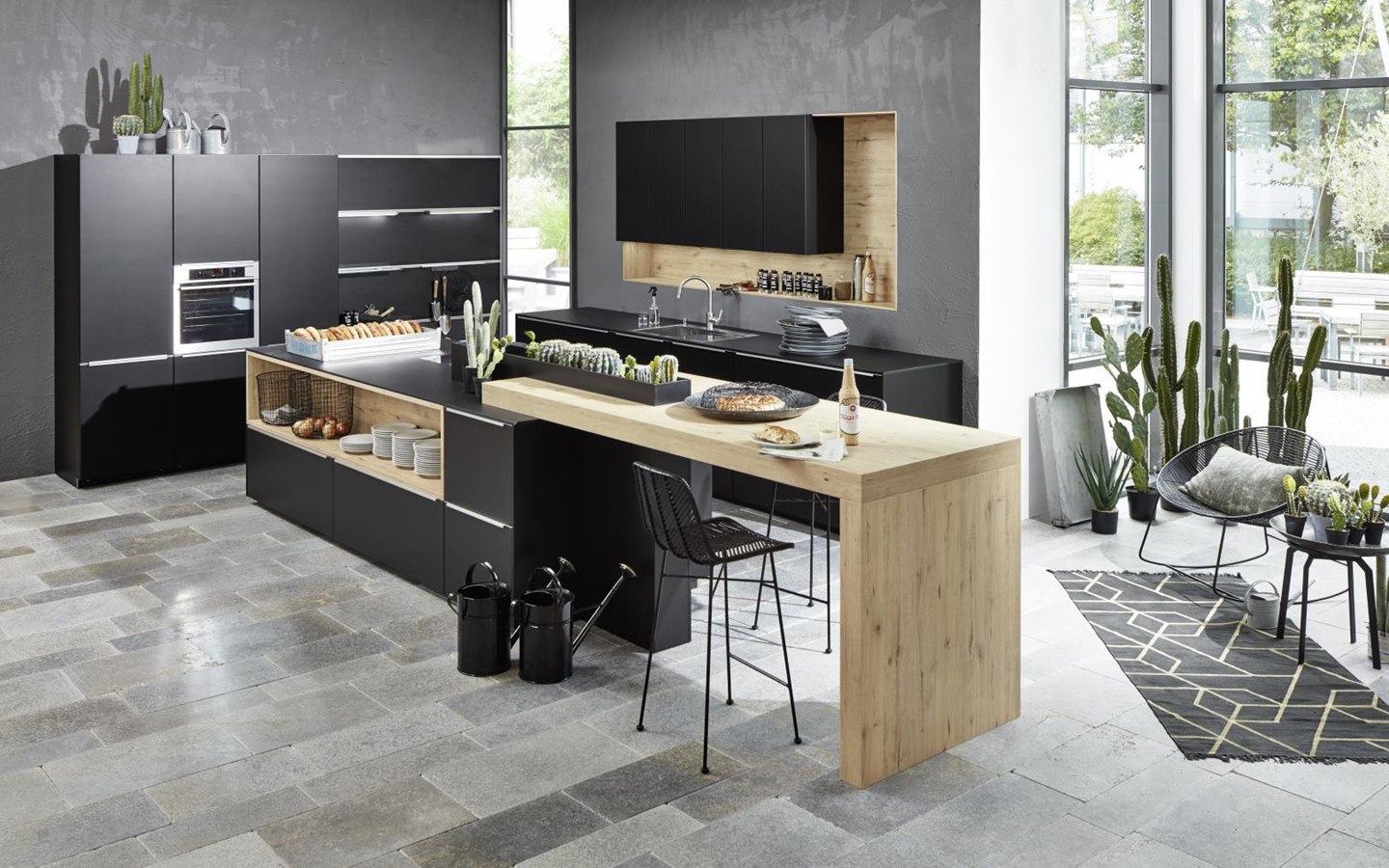 Kitchen ideas
A kitchen island with fascinating contrasts
This kitchen island is so well-designed that it leaves nothing to be desired: It features black worktops and fronts and plenty of clever wood features. If you're looking for beautiful balance, look no further!
Reasons to love this planning example: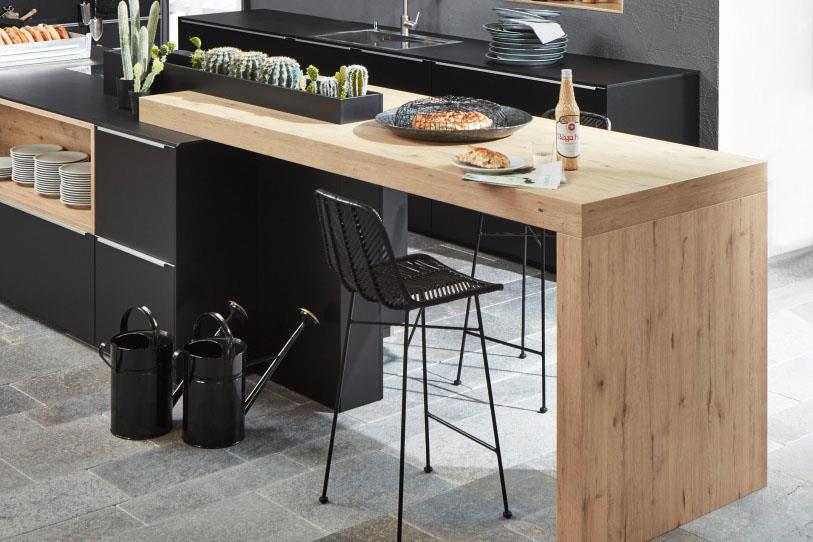 An island holiday, every day
The table attached to the kitchen island creates extra work space, but also a place for inviting your favourite people.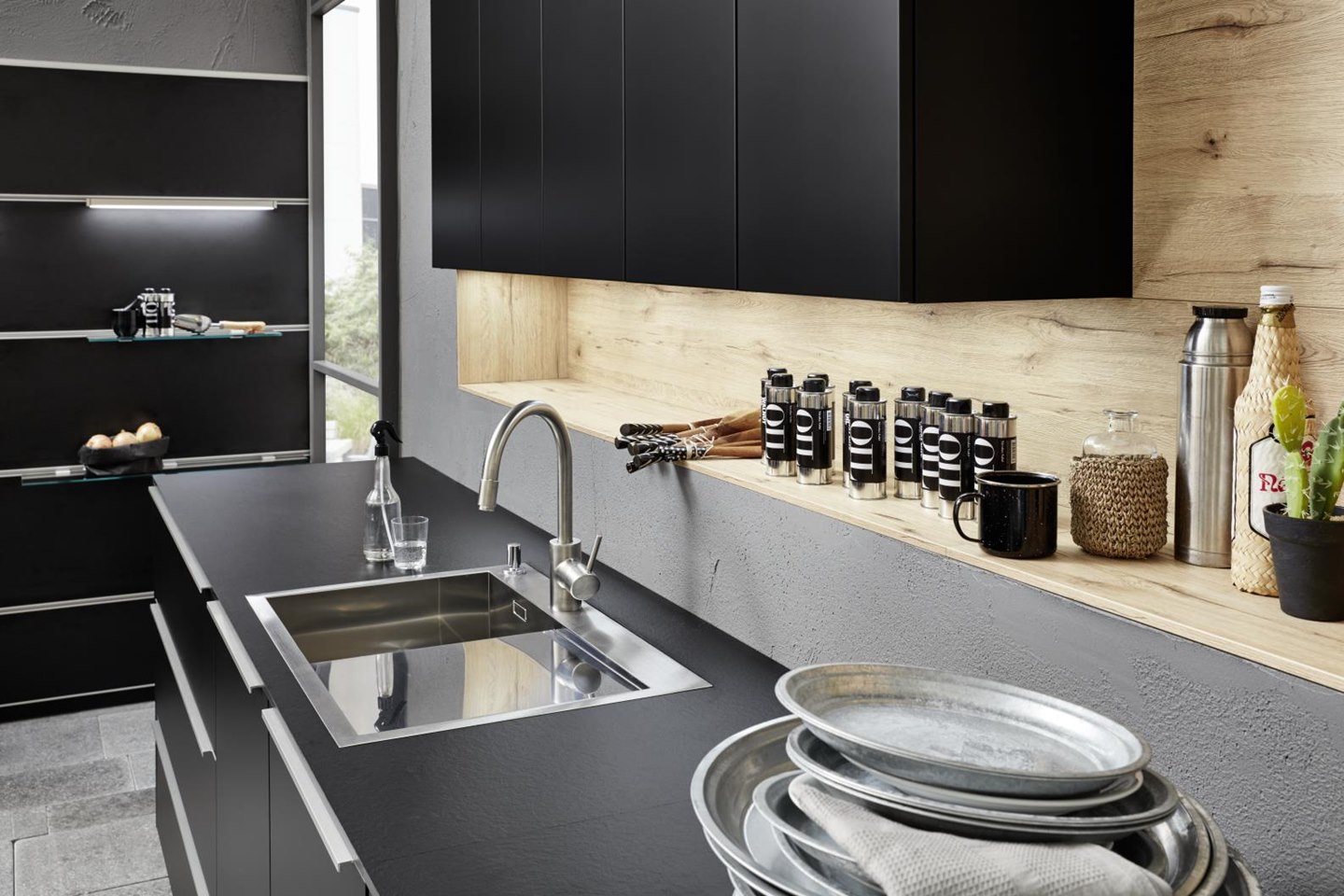 Wood as a central motif
The bar counter and kitchen island define the two key colours found throughout the entire kitchen. Using the same wood decor in multiple places gives the design a uniform, sophisticated and consistent look.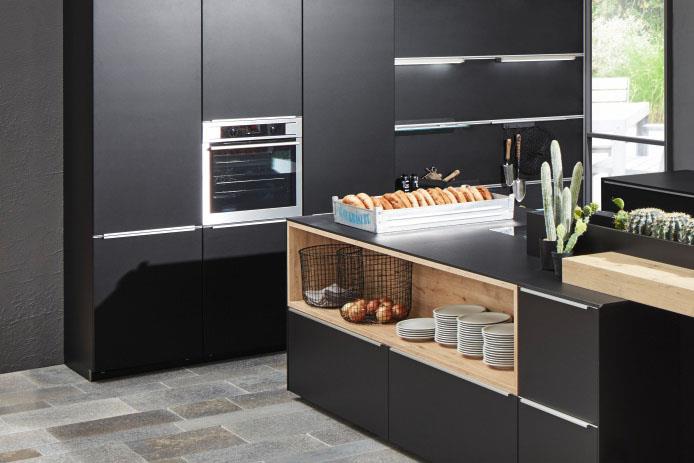 Matrix 900: an extra-high carcase
The Matrix 900 carcase dimensions provide plenty of advantages: 20 % more storage space compared with the 75 cm carcase, a higher working surface and a lower plinth, giving the carcase a "floating" look.