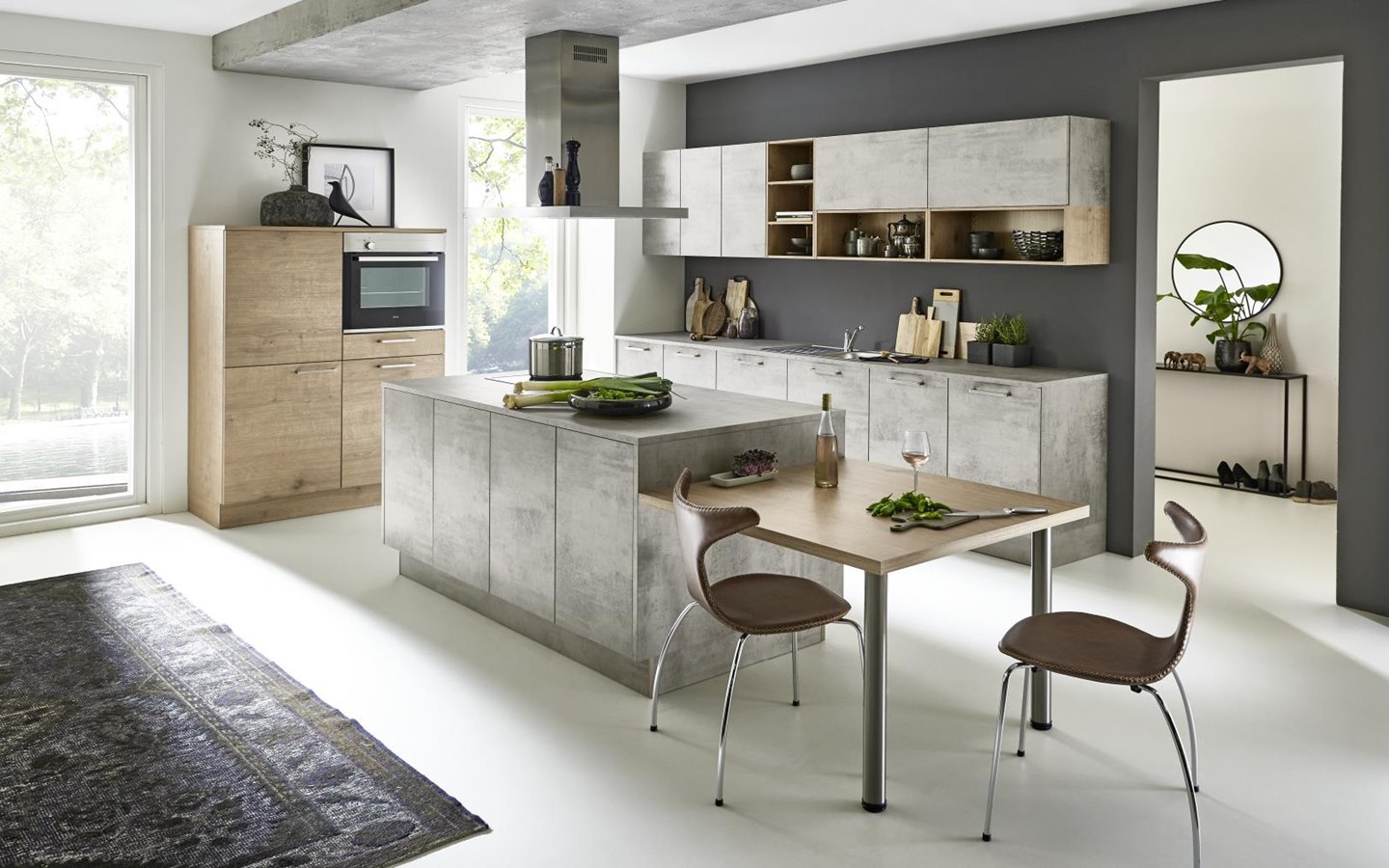 Kitchen ideas
An eye-catching kitchen in light wood and concrete
This combination of light wood and modern concrete creates such a warm, modern ambiance that you won't want to look away. This kitchen plan is compact, friendly and efficient and looks simply amazing.
Reasons to love this planning example: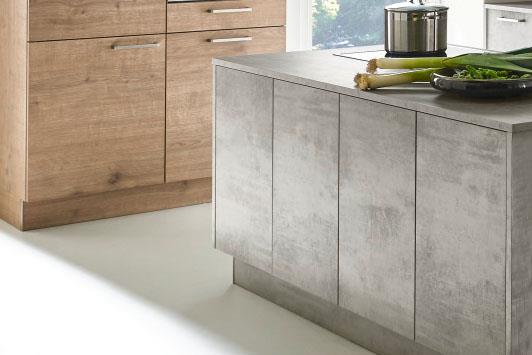 Just give it a push
The back of the island can be opened with a gentle push. "Push-to-open" is what we call this trick, which makes handles completely unnecessary.
Baking at eye level
This design puts an end to the hassle of bending down. The oven is installed at an ergonomic height to ensure that you can see everything at a glance.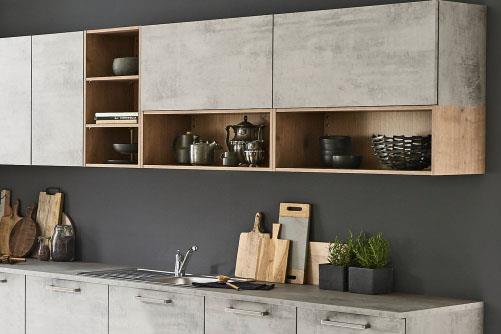 Holm oak elements
Because the holm oak decor creates such a lovely warm atmosphere, we decided to also use it on the attached table, the shelves and the side cabinets.