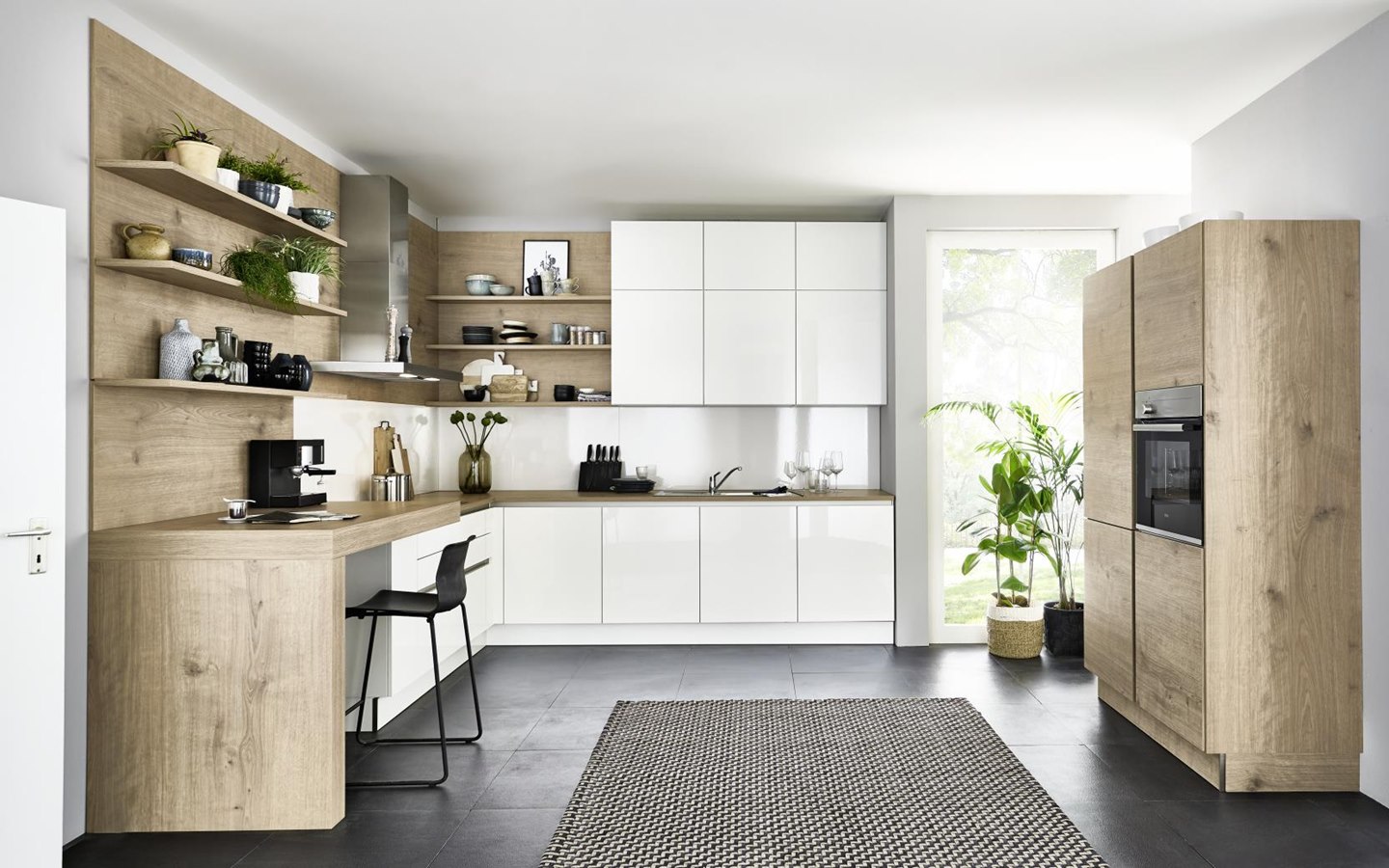 Kitchen ideas
Choose this design for a natural kitchen
This white kitchenette is framed by large, uniform wooden surfaces. Contrasting surfaces and materials are what gives this kitchen its unique, natural glow.
Reasons to love this planning example: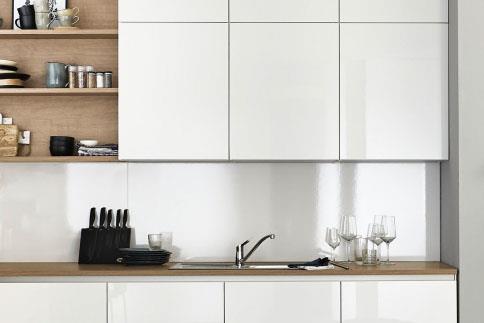 Matching recess panelling and front decors
The fact that the wooden fronts continue along the walls with practically no disruption is the main effect of this kitchen. Simple, yet stunning!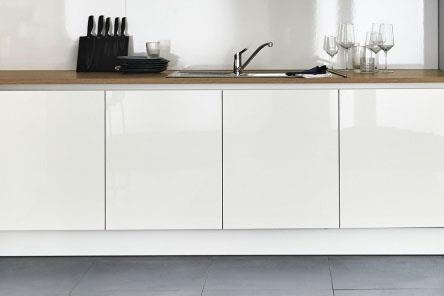 Elegance all around: The MatrixArt finger-pull
The unbroken finger-pull is yet another element of the elegant design of this kitchen. On request, it even comes with a lighting fixture.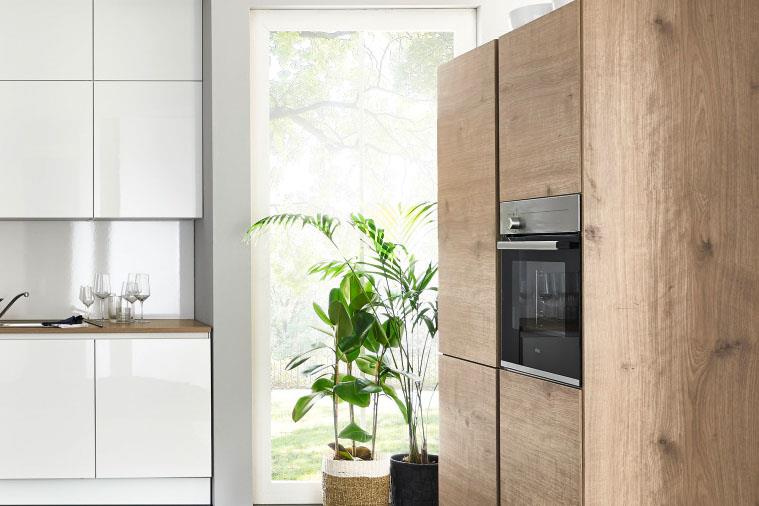 Clear lines in all directions
Integrated MatrixArt finger pulls run horizontally and vertically through the kitchen.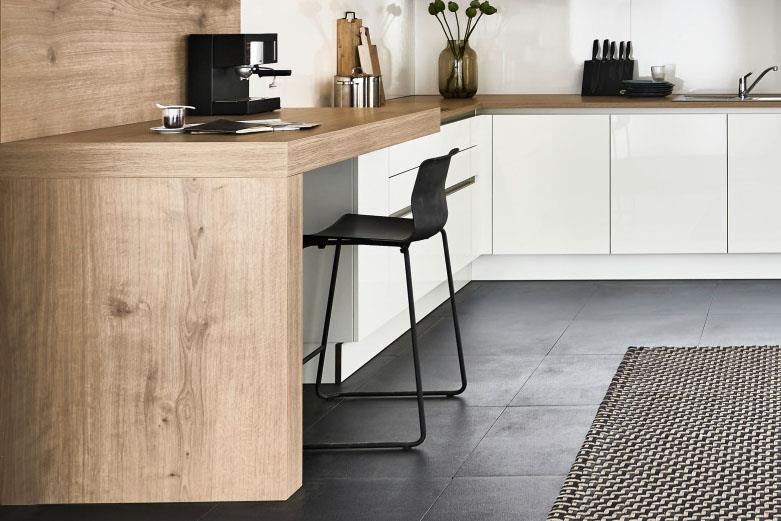 An attached bar counter
The transition between bar counter and kitchen is seamless, creating a delightfully subtle spot for enjoying your breakfast. Or how about doing your work in your kitchen sometime.