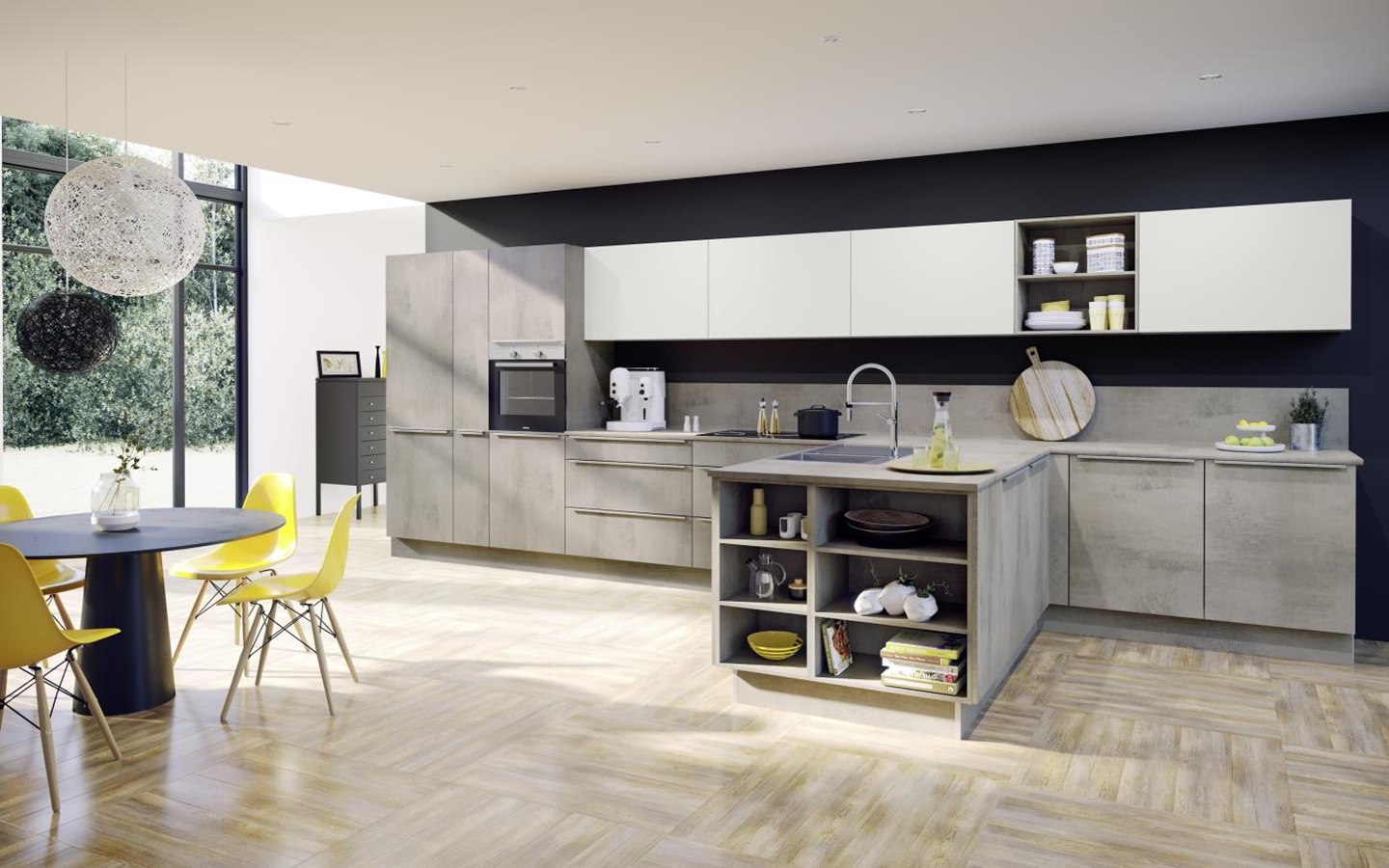 Kitchen ideas
Concrete as an elegant kitchen element
You will never grow tired of this design. These heavy-weight structures create a light-weight ambiance, not just thanks to a clever selection of materials. Open shelves and sophisticated shapes also contribute to the overall image.
Reasons to love this planning example: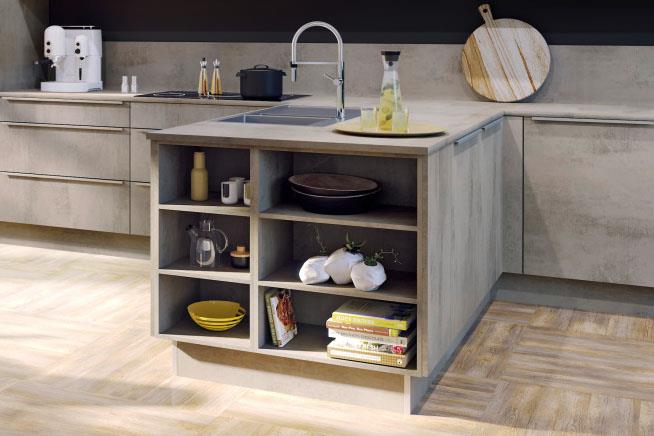 Opening up your space
A shelf is used as an end piece for the island. This design does not just open up the kitchen toward the living room, but also creates plenty of space for utensils you might want within reach.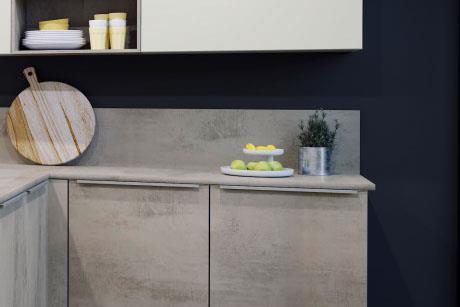 Spray guard in concrete
The concrete-look recess panelling will charm you with the unadorned appeal of natural materials. A great contrast when you look up, a beautiful unity when you look down! Why contrast? Instead I'd write that it matches perfectly with the rest of the kitchen.