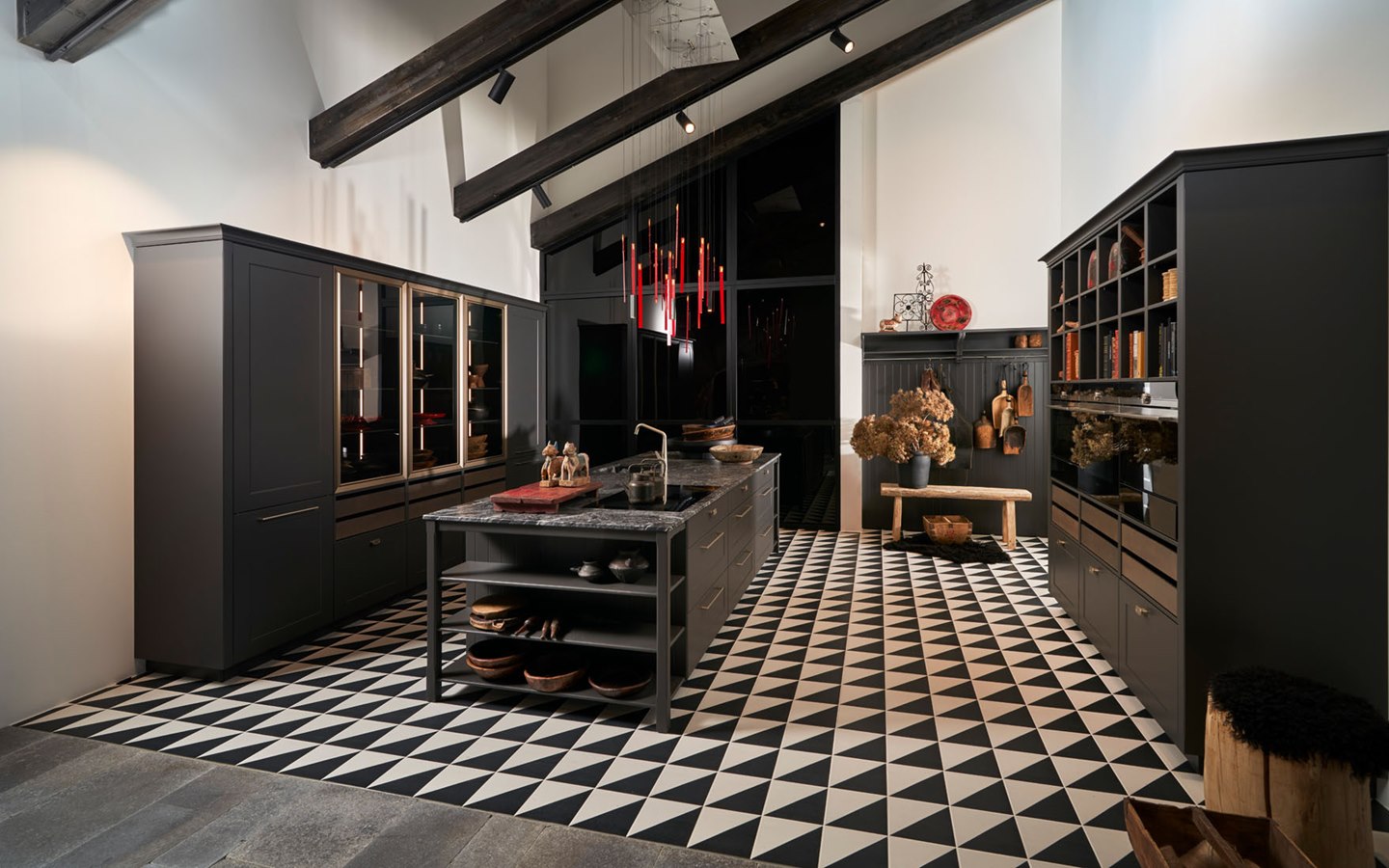 Kitchen ideas
A special combination kitchen/living room
Display cabinets and handles in manganese bronze, a worktop with a vivid design and genuine wood drawers make the base colour of this kitchen – graphite – look truly grand. By the way: The FRAME LACK front is actually an example of modern country style. That history is what creates the exceptional cosiness of this kitchen.
Reasons to love this planning example: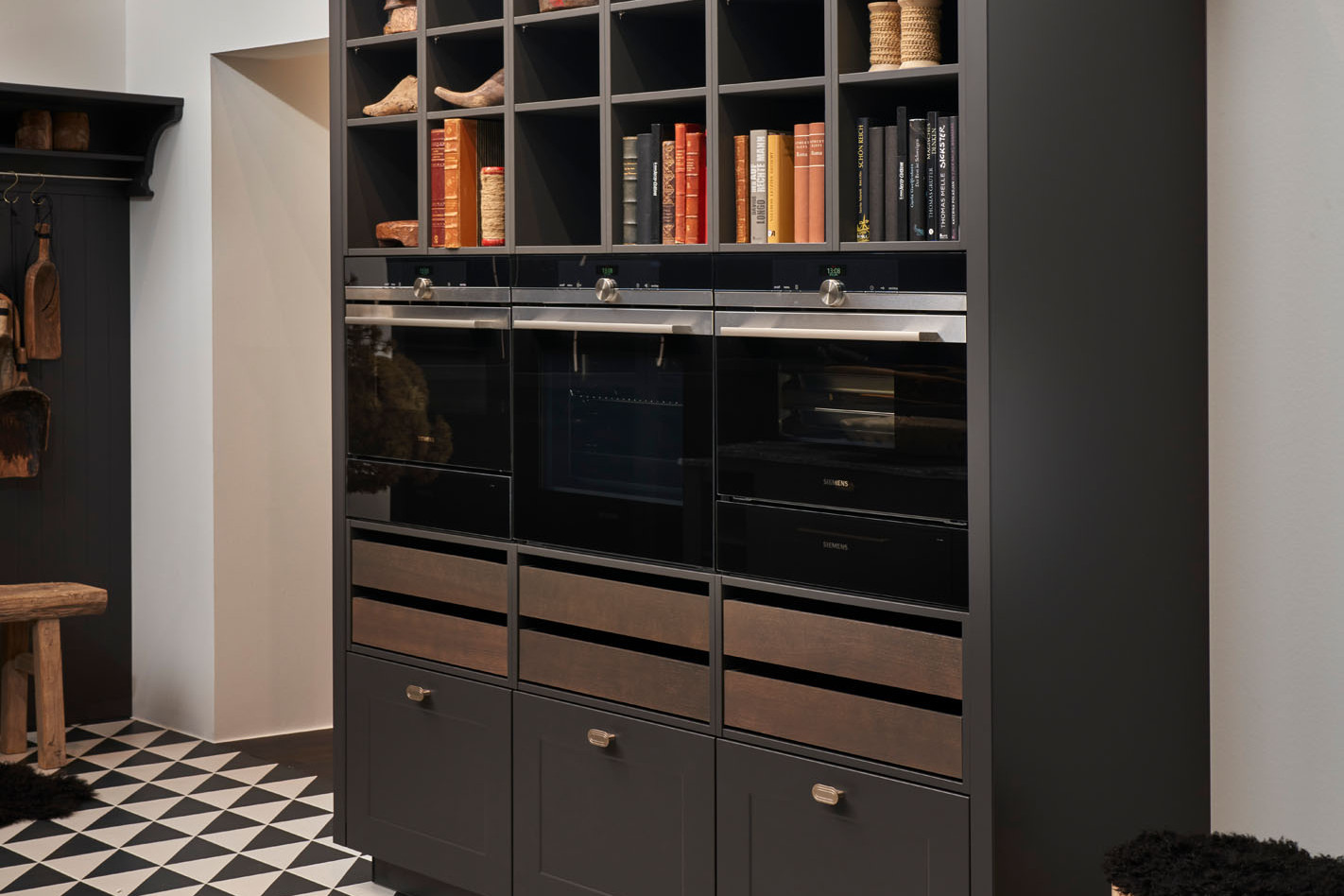 Three layers to make your dreams come true
Kitchen appliances installed at eye level form the centre layer of this block. While the bottom layer has a classic design, the top features modern, open shelves. And there is yet another eye-catching element: open genuine wood drawers.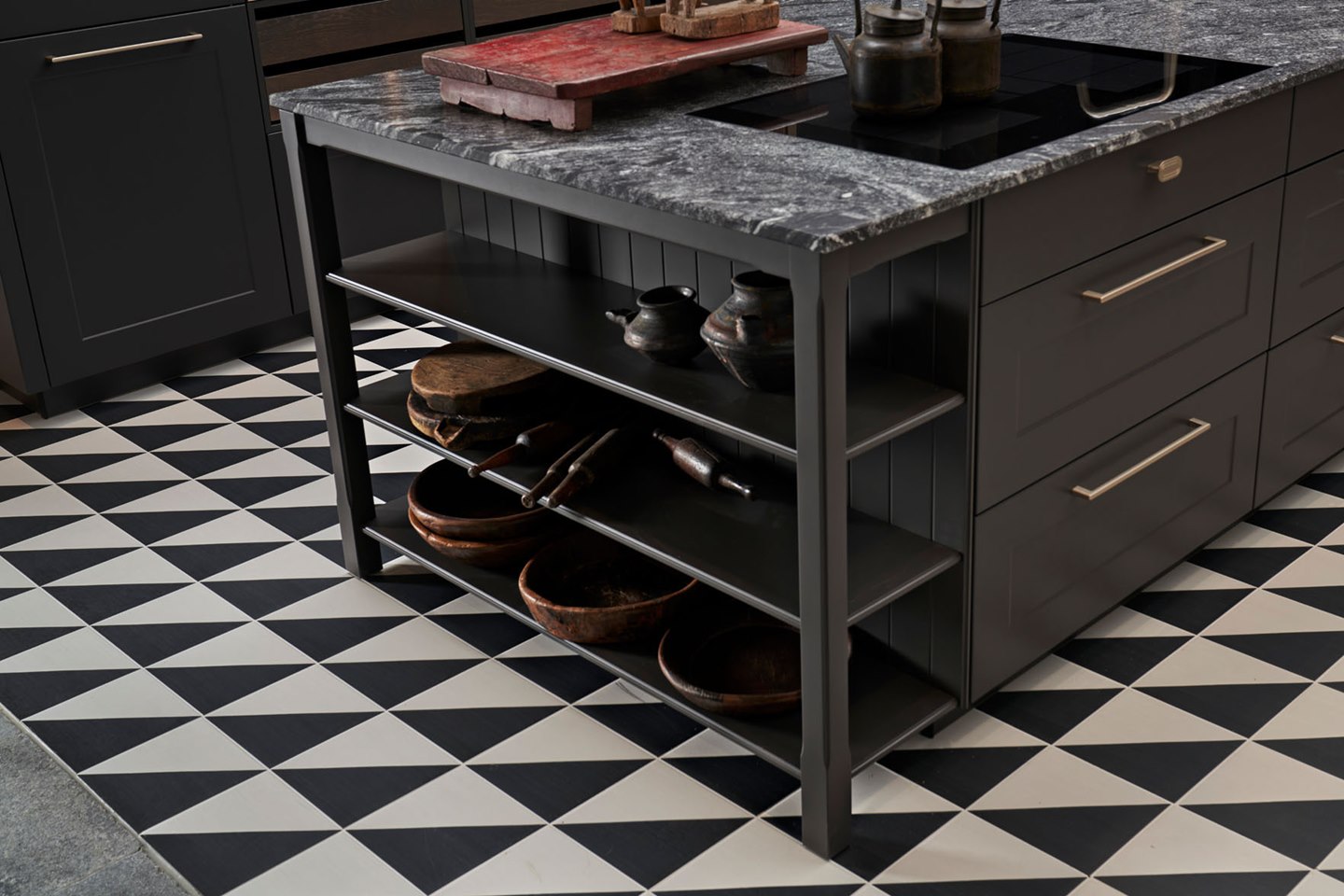 Open-ended for quick access
Placing an open shelf unit at the end of the island brings a touch of lightness to the design. It also keeps pots and pans ready to hand.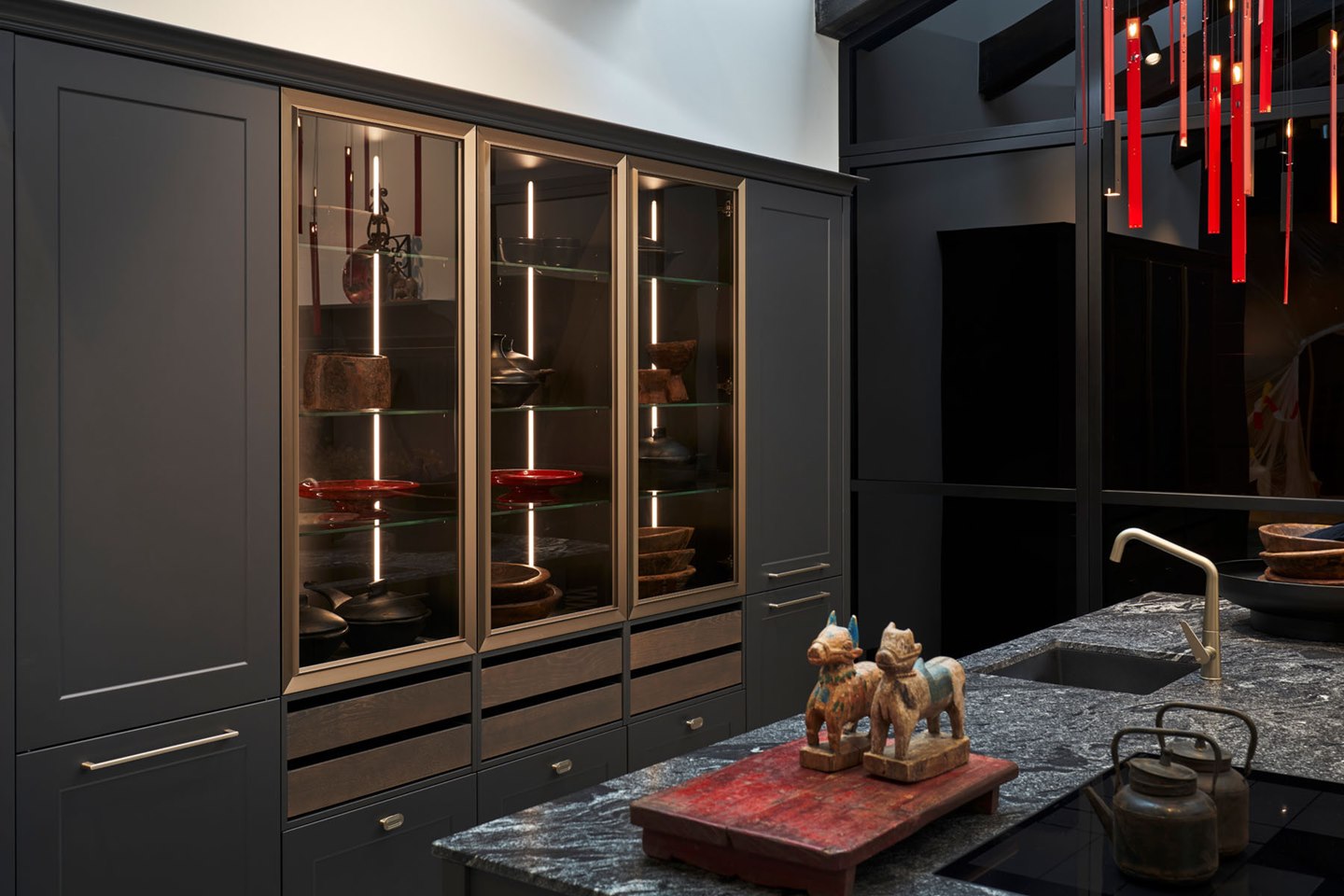 Light and style
Illuminated display cabinets in the exclusive manganese bronze design exude quality and spread warm light.