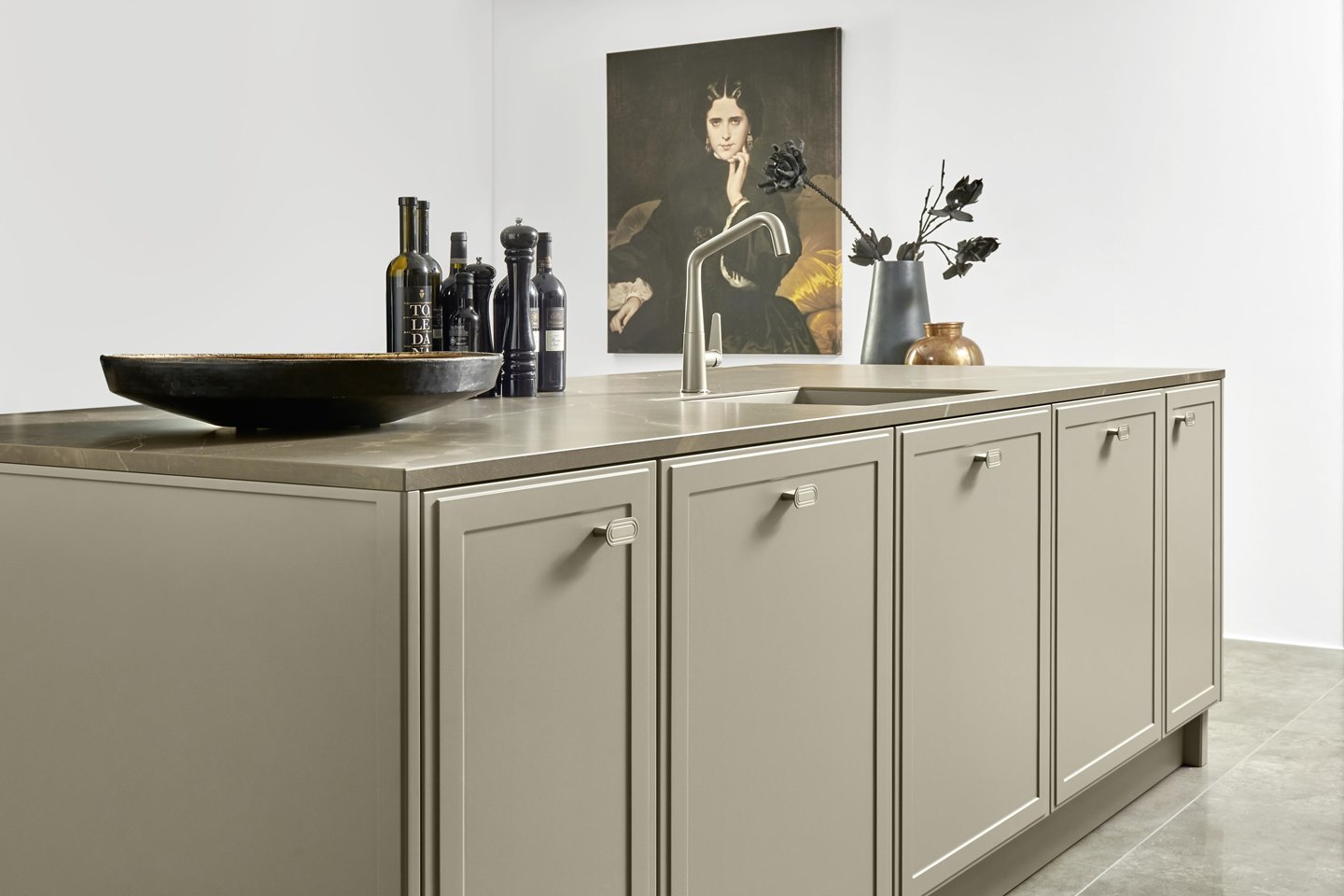 Fronts
TORINO LACK
Traditional meets modern. The TORINO LACK Front is particularly special, thanks to the discreet stylistics and clear design, and is available in 19 colours.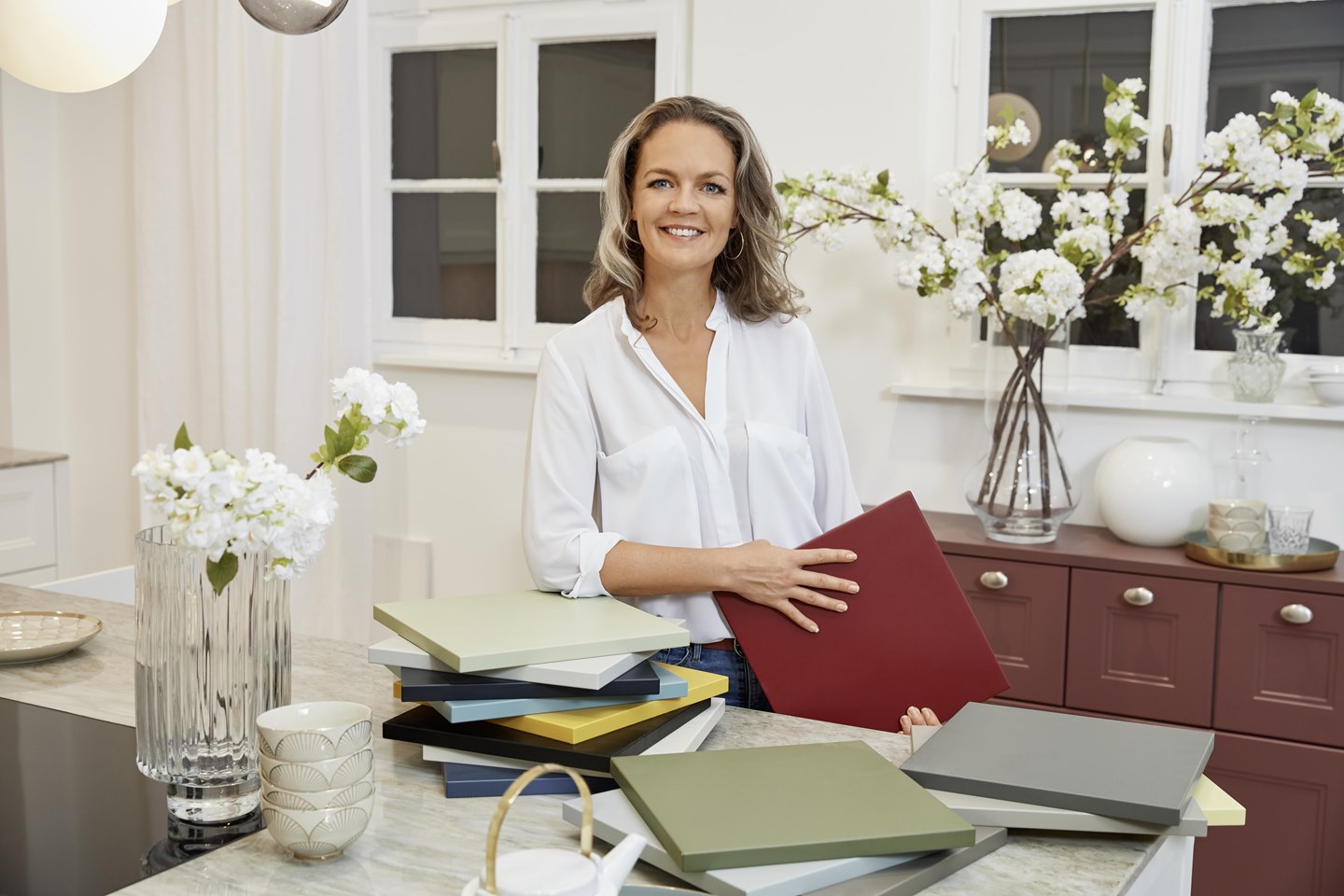 Material
The front features a soft mat finish with a high-quality genuine lacquer application and lacquered edges all round.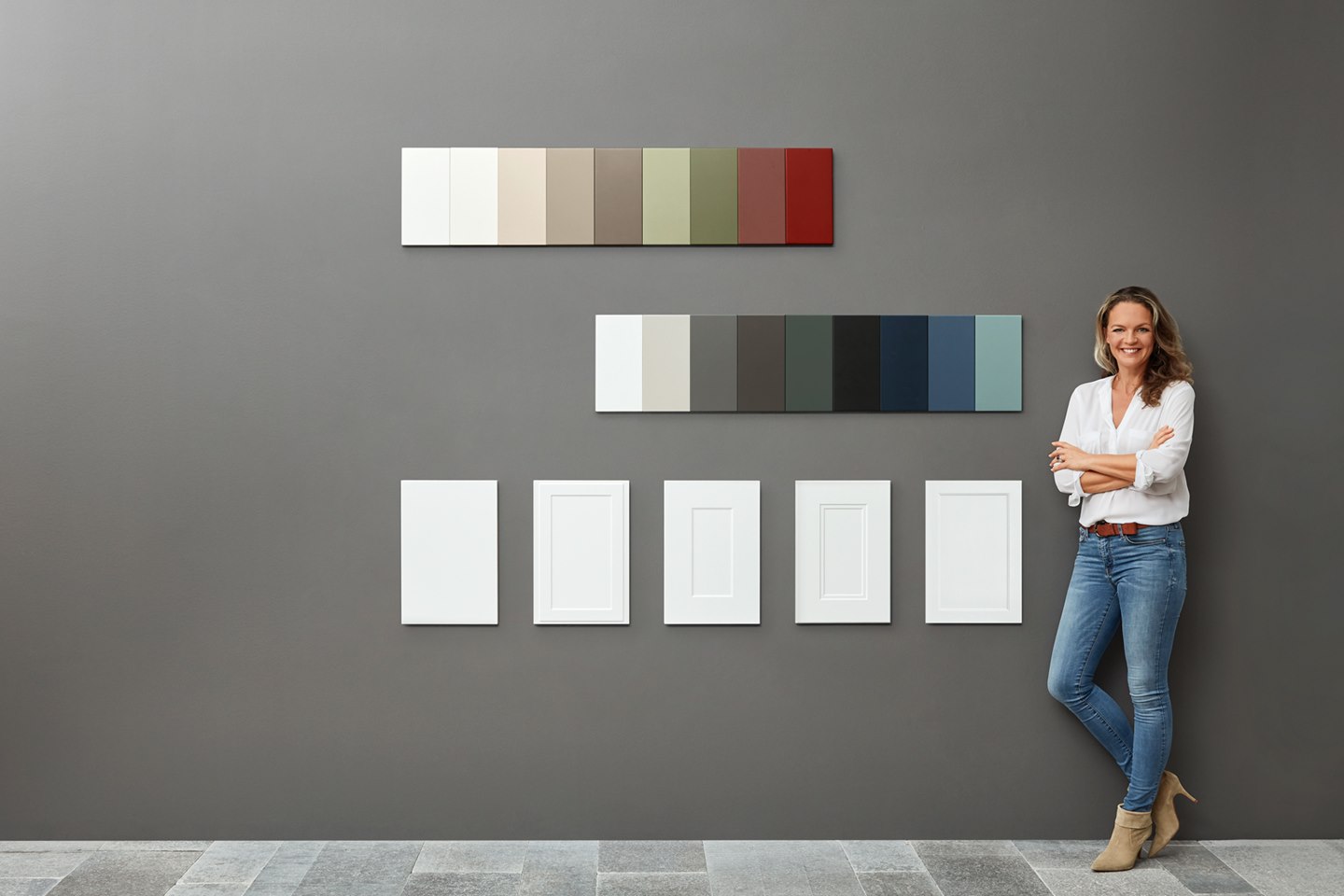 Mat lacquer concept
A total of 18 colours are available, divided into a cool and a warm colour palette. All shades have been developed such that they combine extremely well as colour pairs.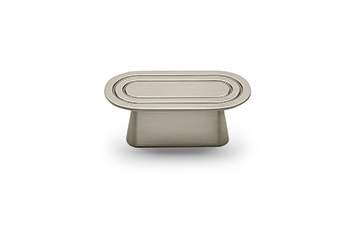 Handle recommendation
Our handle recommendation for this front range: the handle 208 in manganese bronze