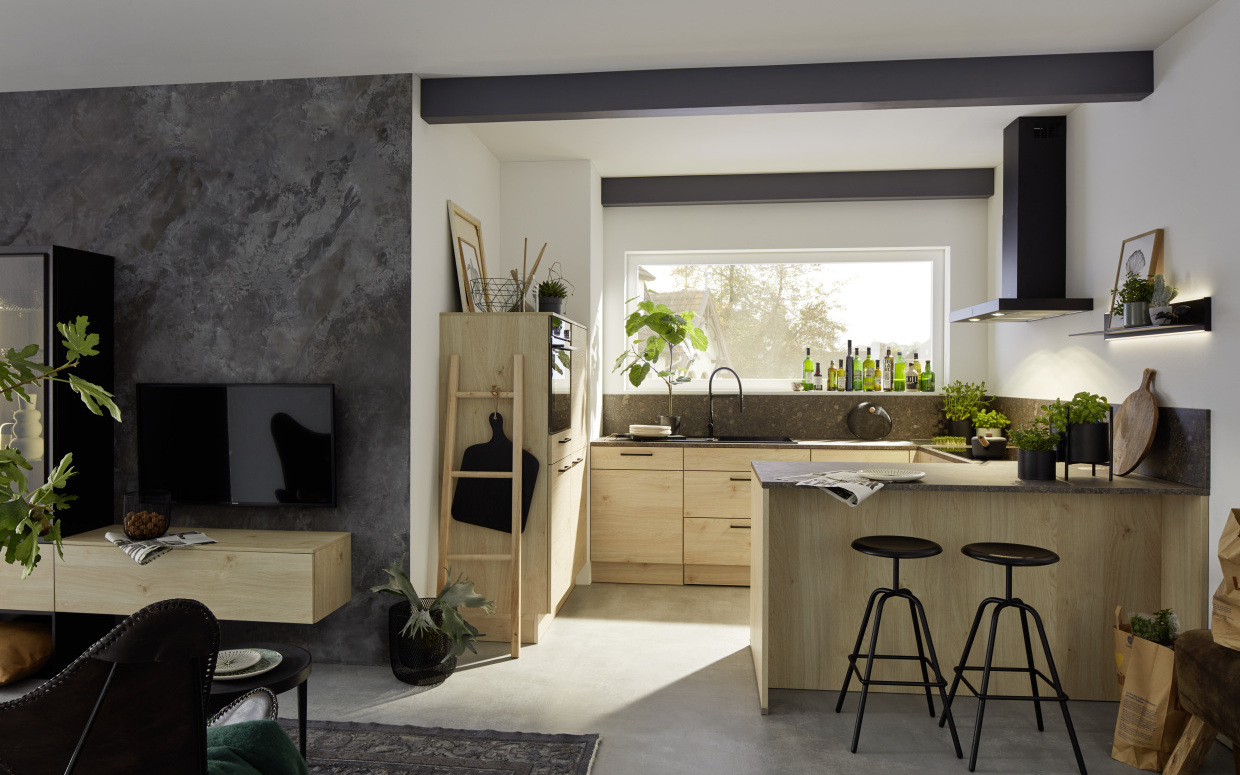 Kitchen ideas
Spacious kitchen in wood and stone
Combining natural materials is a recipe for success. This strategy is particularly suitable for open kitchens that are intended to become part of the home living experience. With a decor in bough oak and the worktop in Terra Mare, this design is also winner in terms of price!
Take a closer look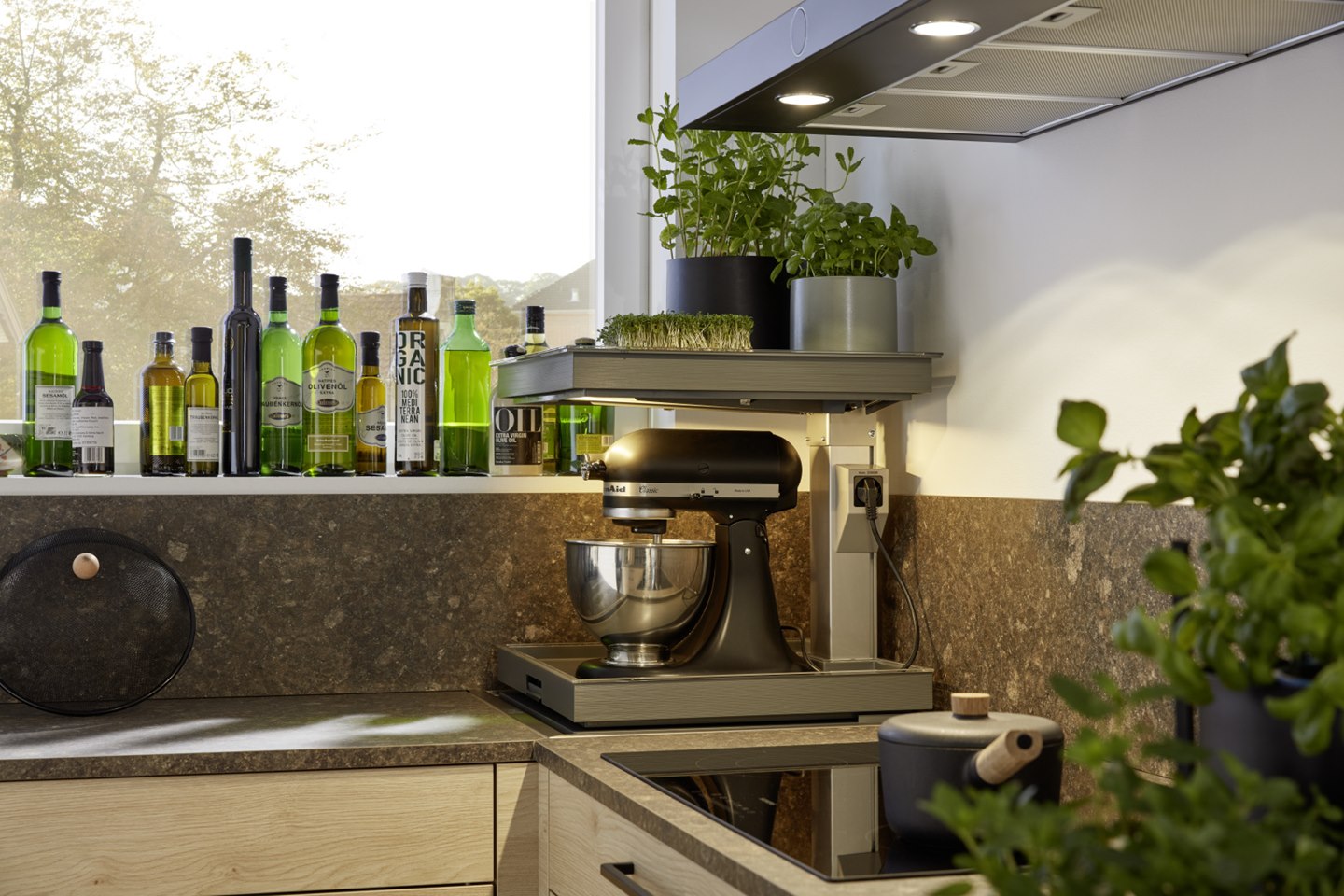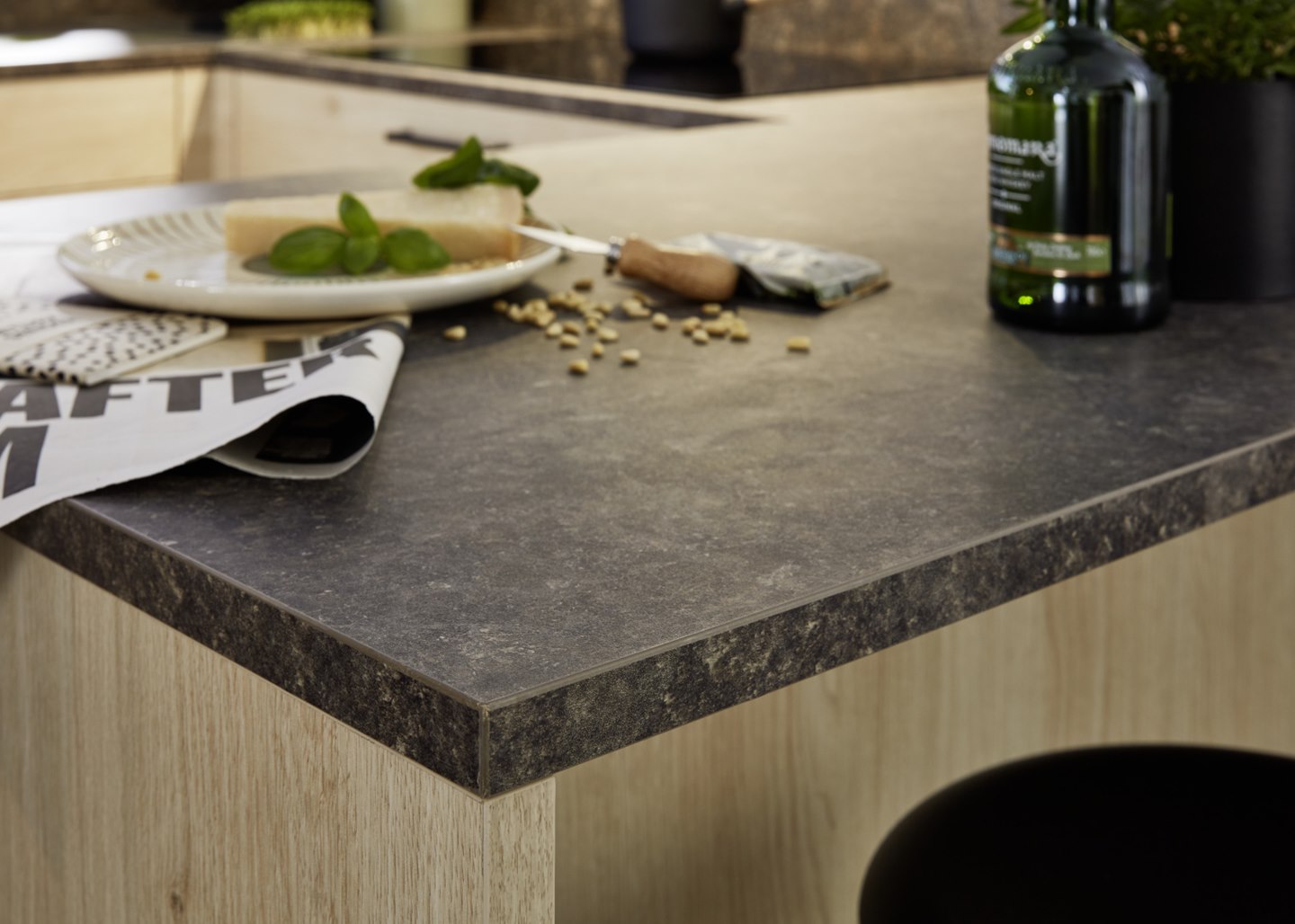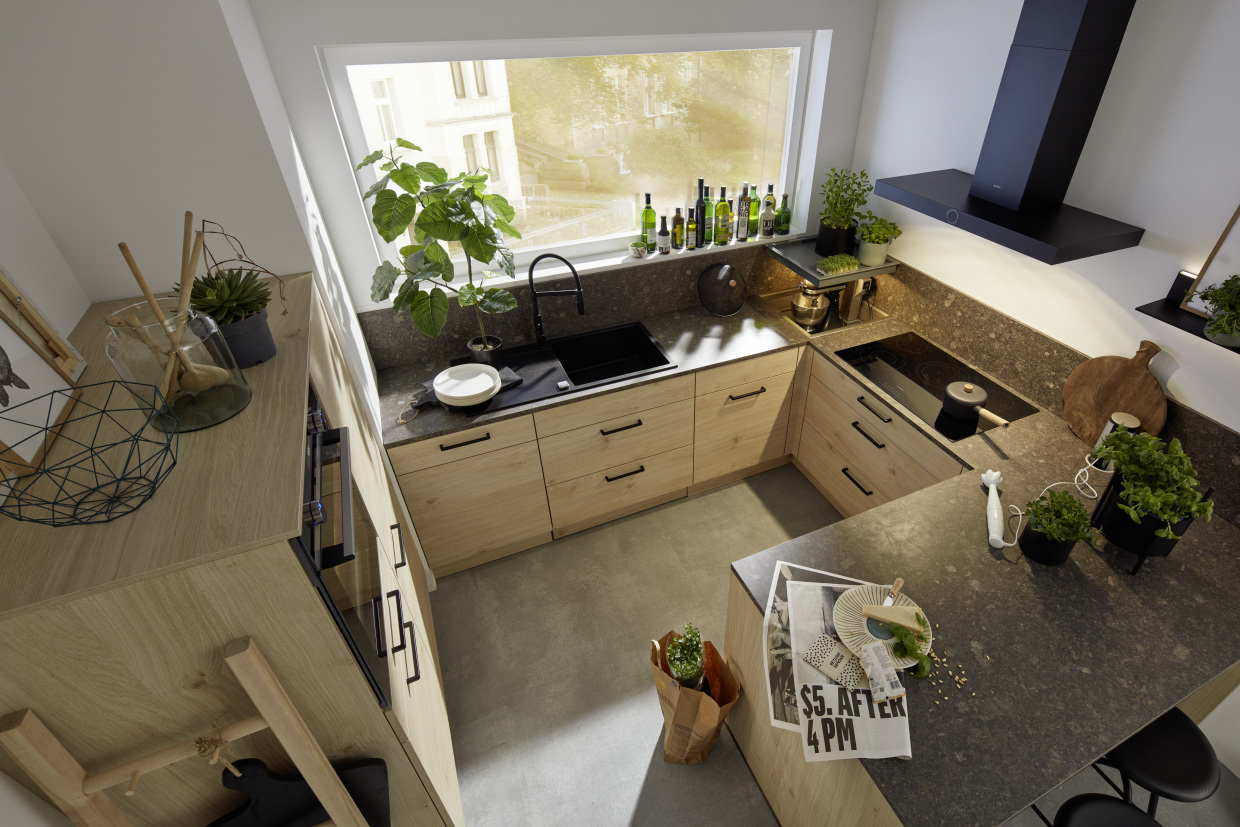 Reasons to love this planning example: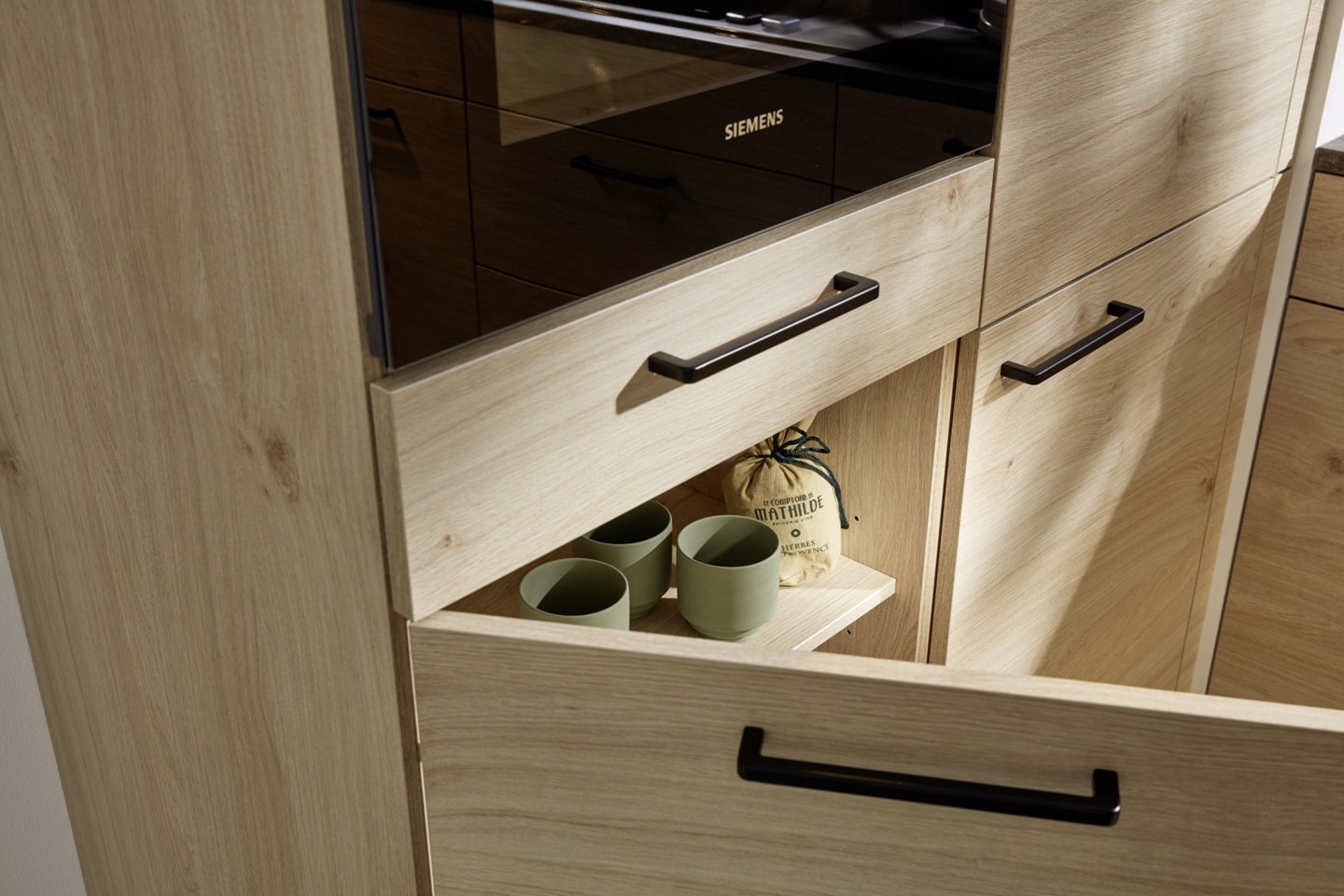 Perfect inside and out
Nor does the oak look of the fronts stop on the outside of the cabinets. Creating a uniform appearance that we provide as standard, i.e. without any additional charges.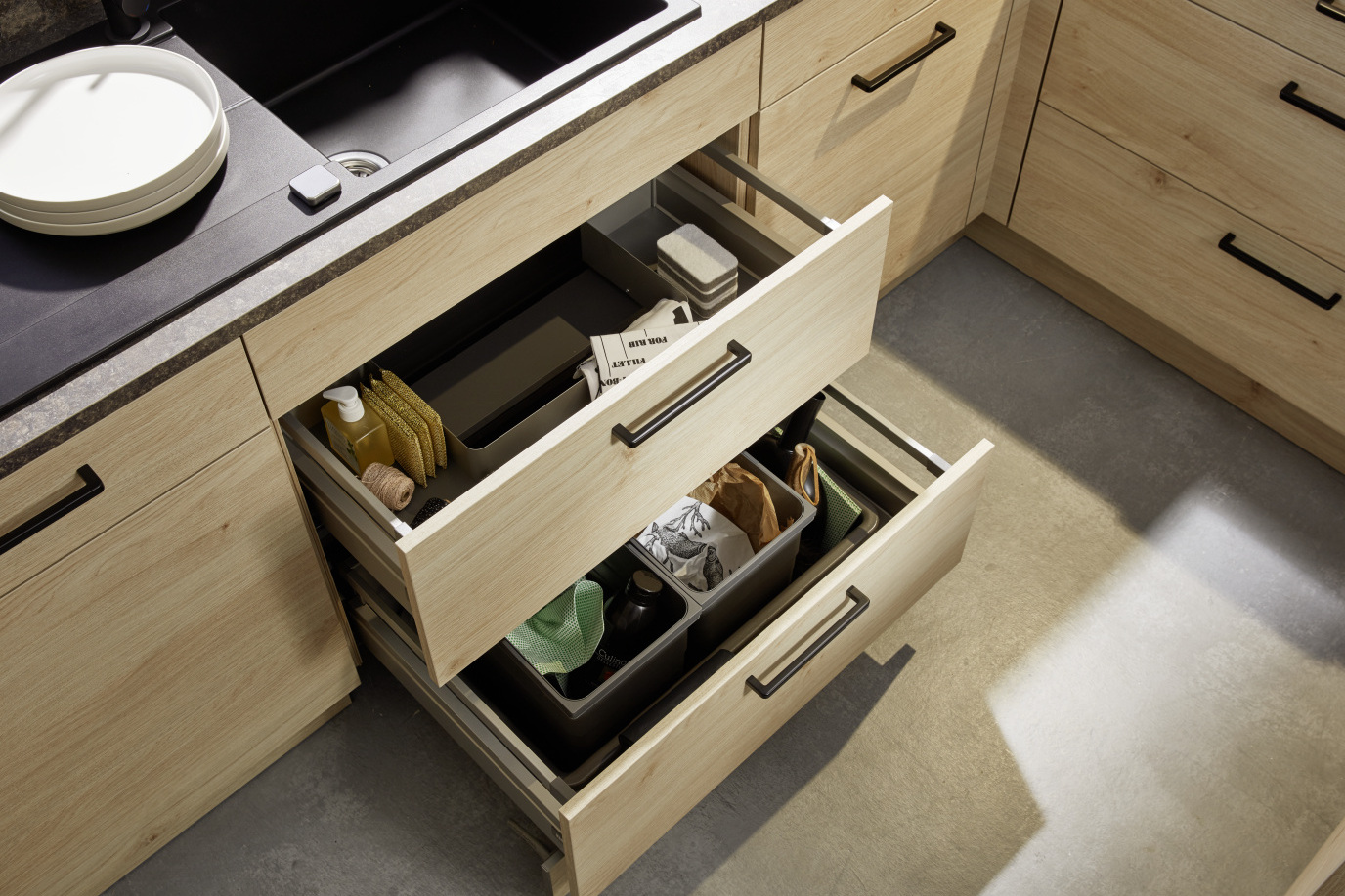 Bottom drawer – for extra space
The plinth is usually a hollow space, and therefore a waste of space. This drawer goes down to the plinth, and the two pull out together.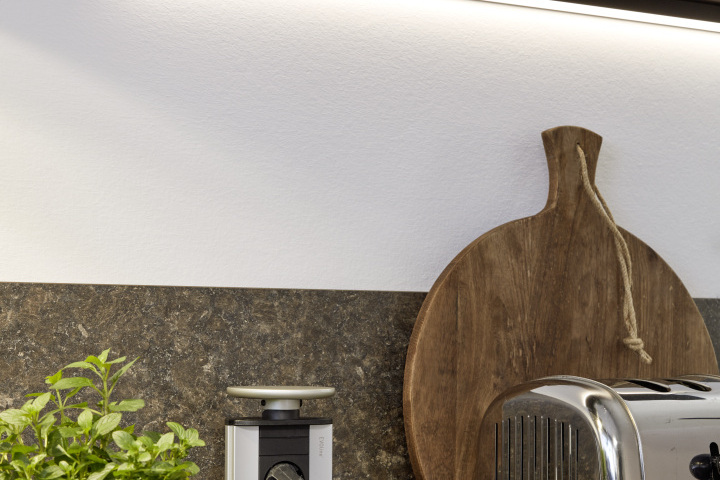 Sockets that can disappear
The lowerable socket only appears when you need it. Perfect for stick blender, mixers and so on.