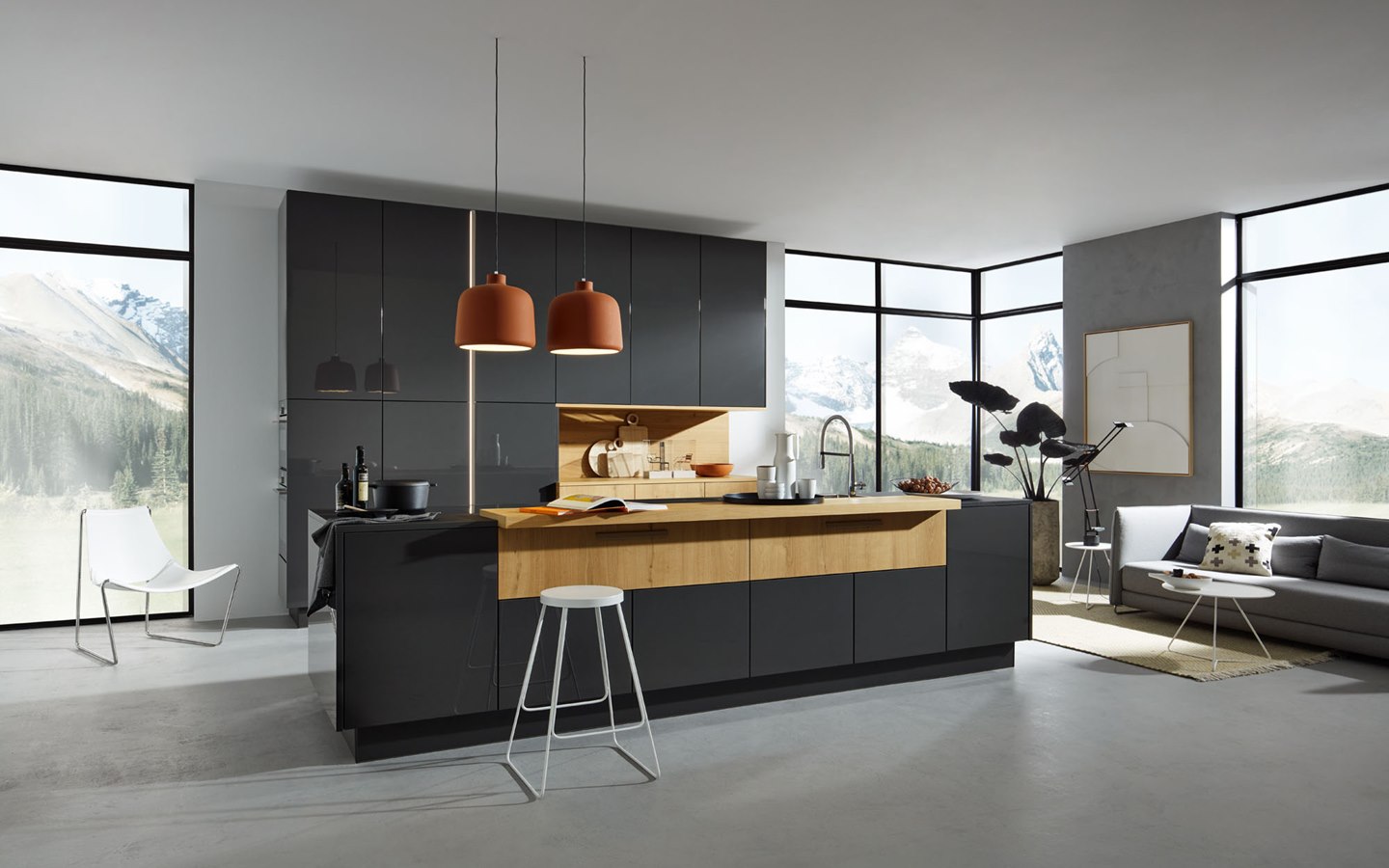 Kitchen ideas
Natural beauty meets functional design
The beauty of this kitchen lies in the combination of high-quality materials: The genuine lacquer front NOVA LACK in high-gloss graphite harmonises beautifully with the natural appearance of the LEGNO front's genuine oak champagne wood, creating eye-catching accents.
Take a closer look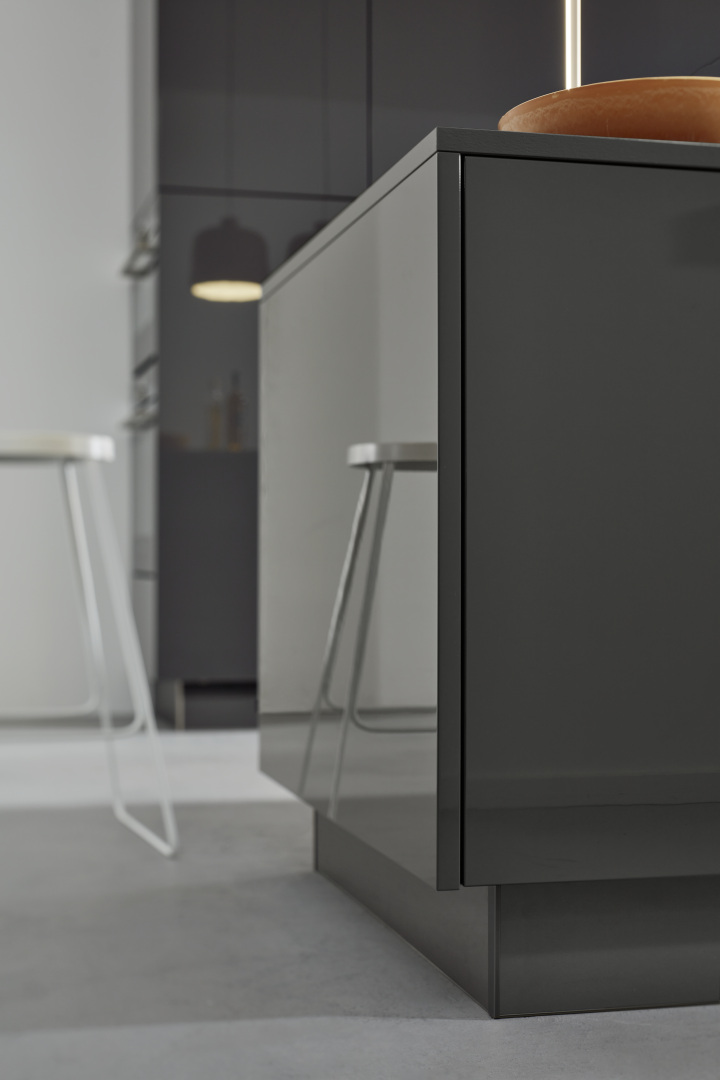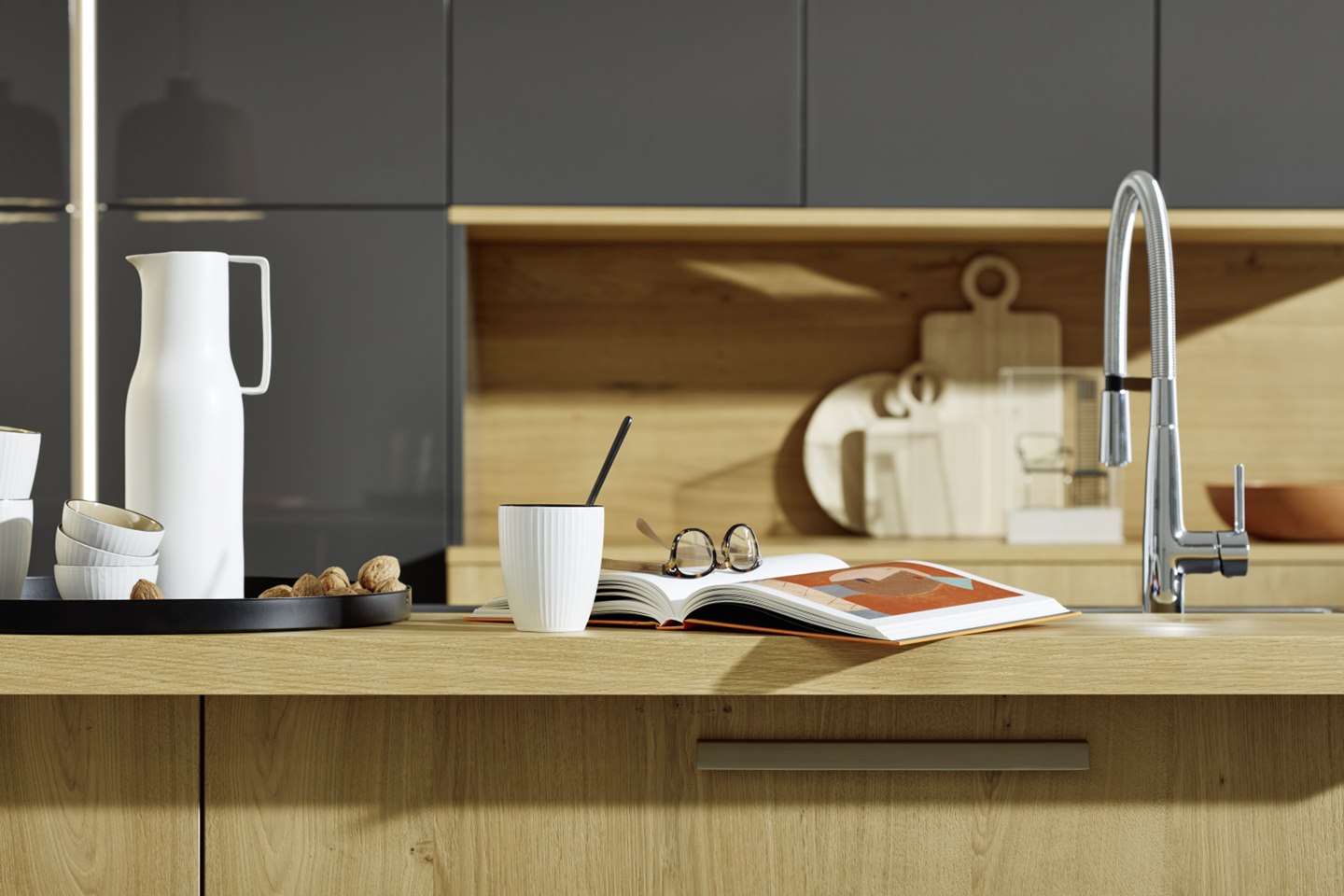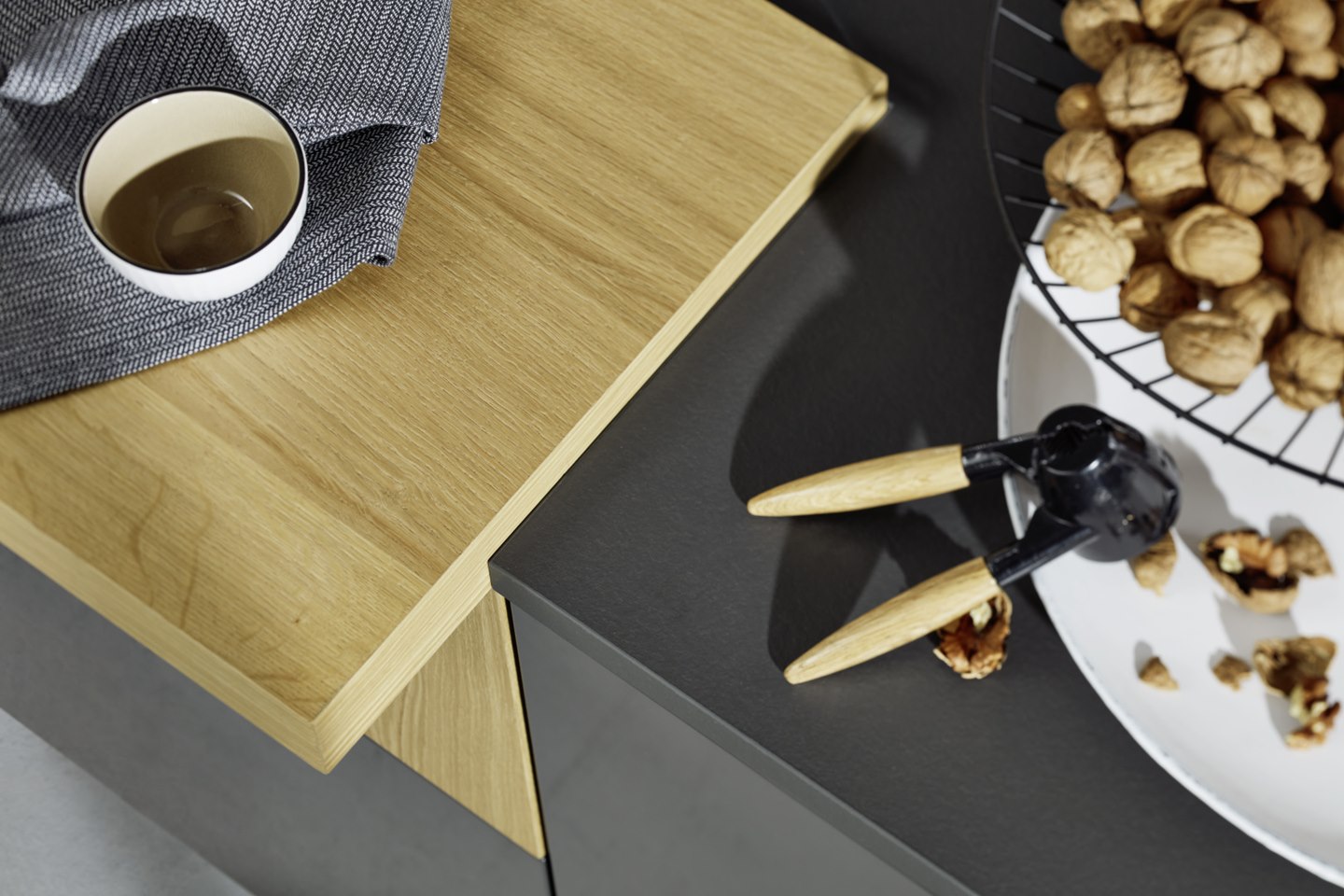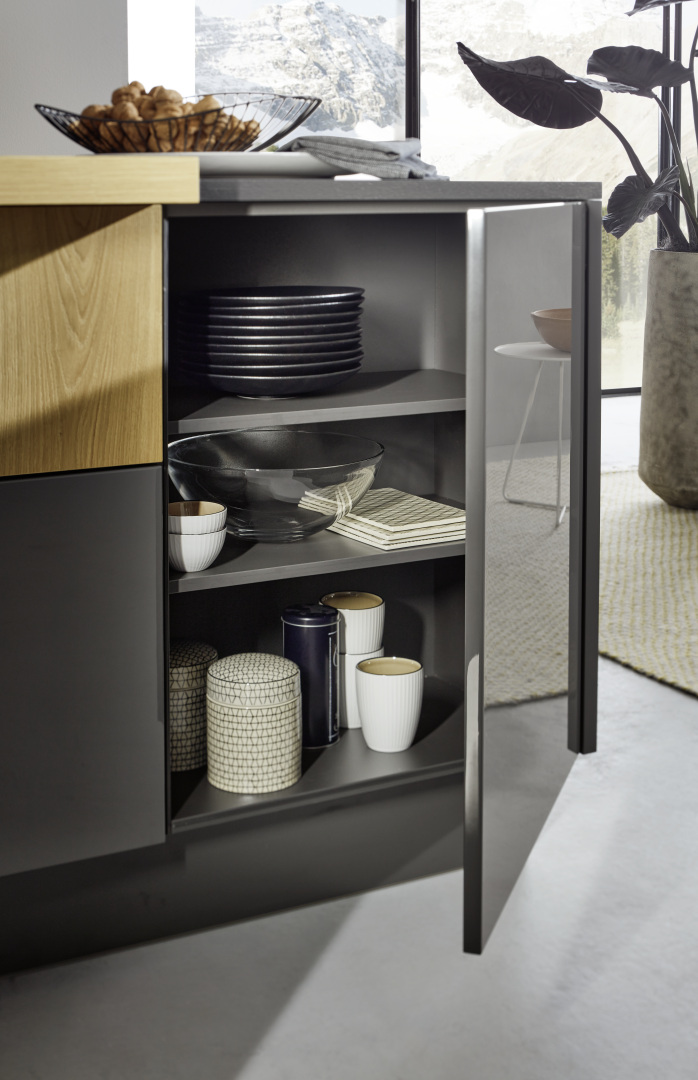 Reasons to love this planning example: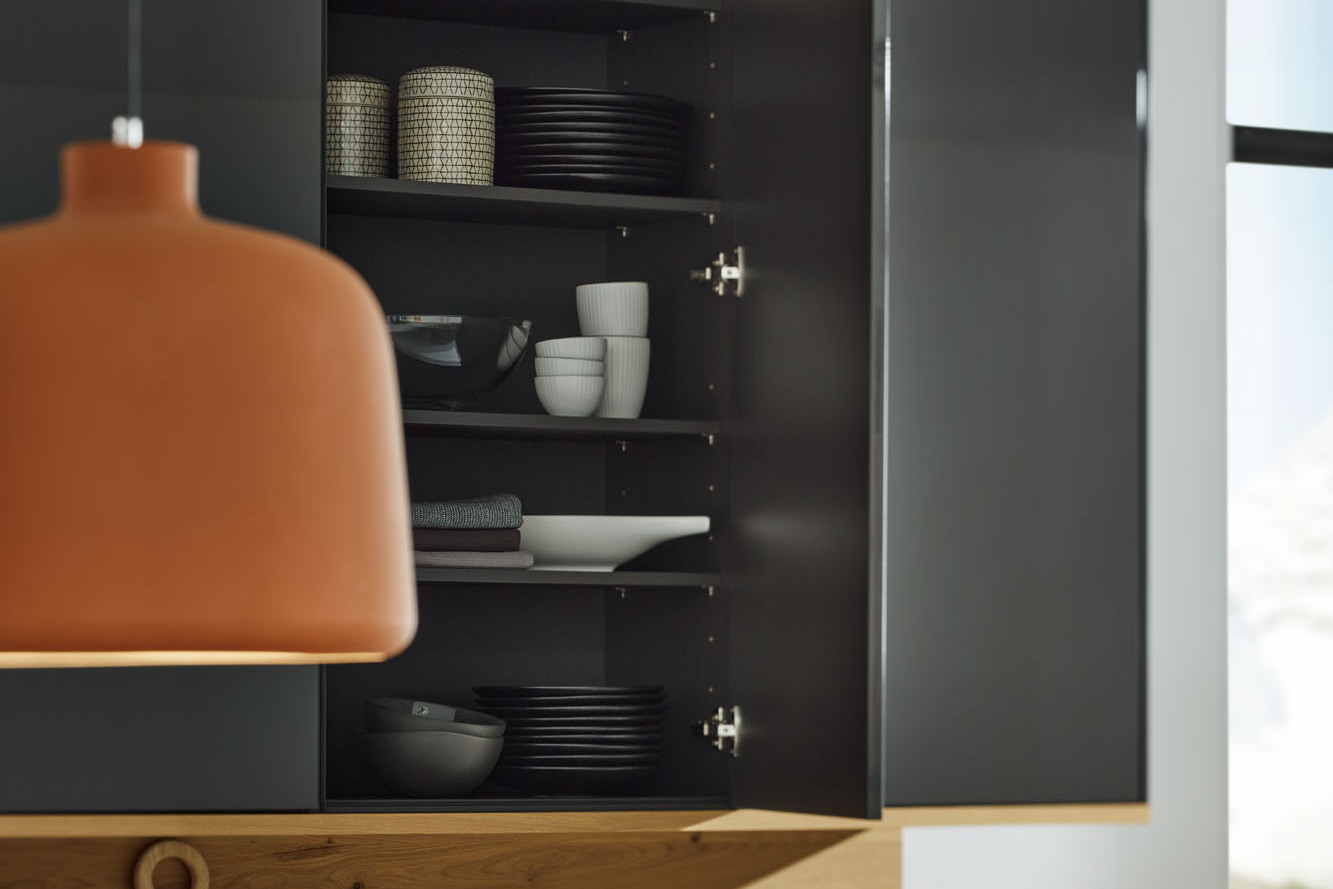 Stunning inside and extra high outside.
Wall units with a height of 1,350 mm don't just make your kitchen look spacious, they also offer plenty of storage space. And there is yet another highlight: The carcase colour is the same on the inside and out.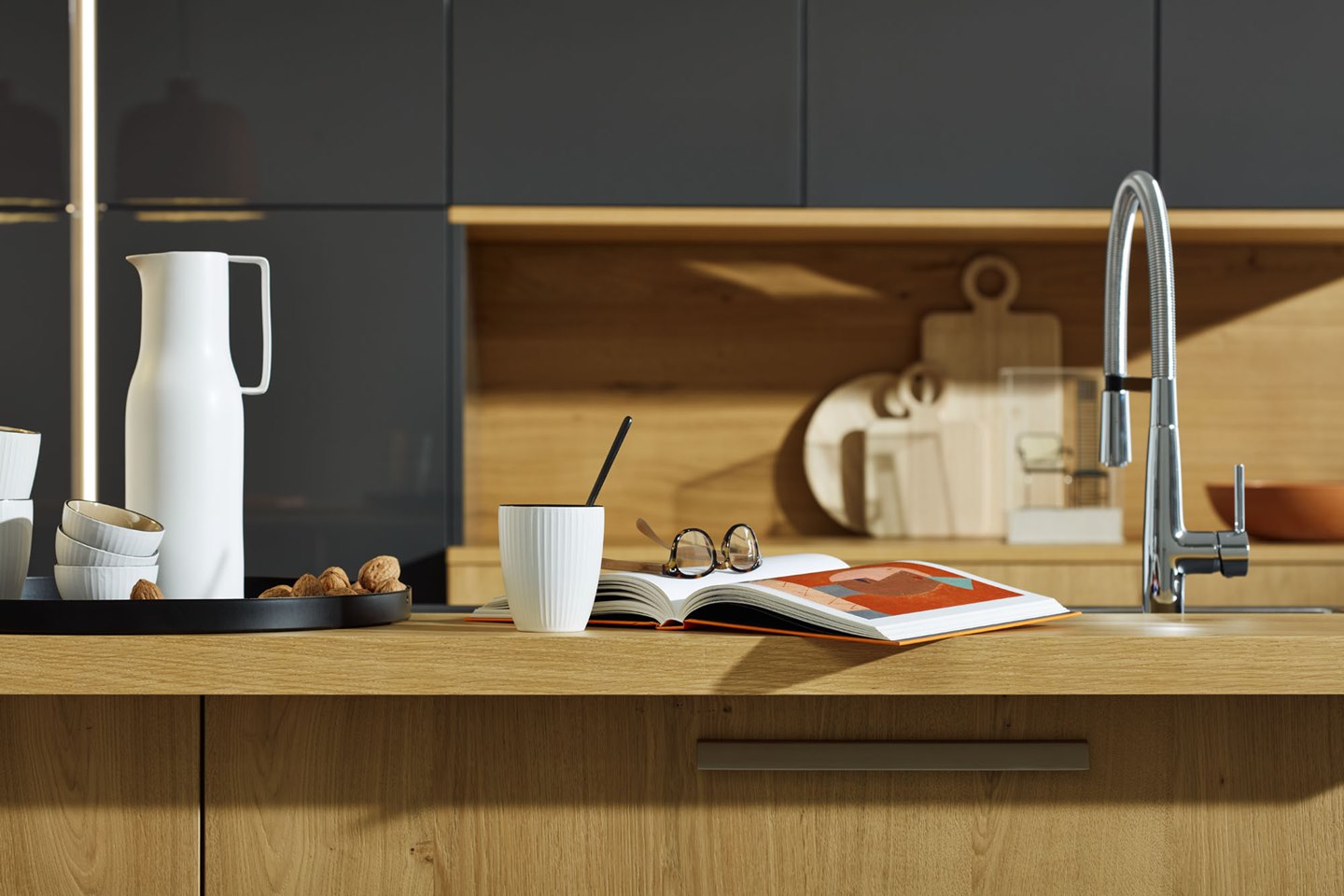 Integrated bar counter
The most beautiful place in the home is not just in the kitchen, but right by the kitchen. This bar counter lets you adds a touch of cosiness to your new favourite kitchen.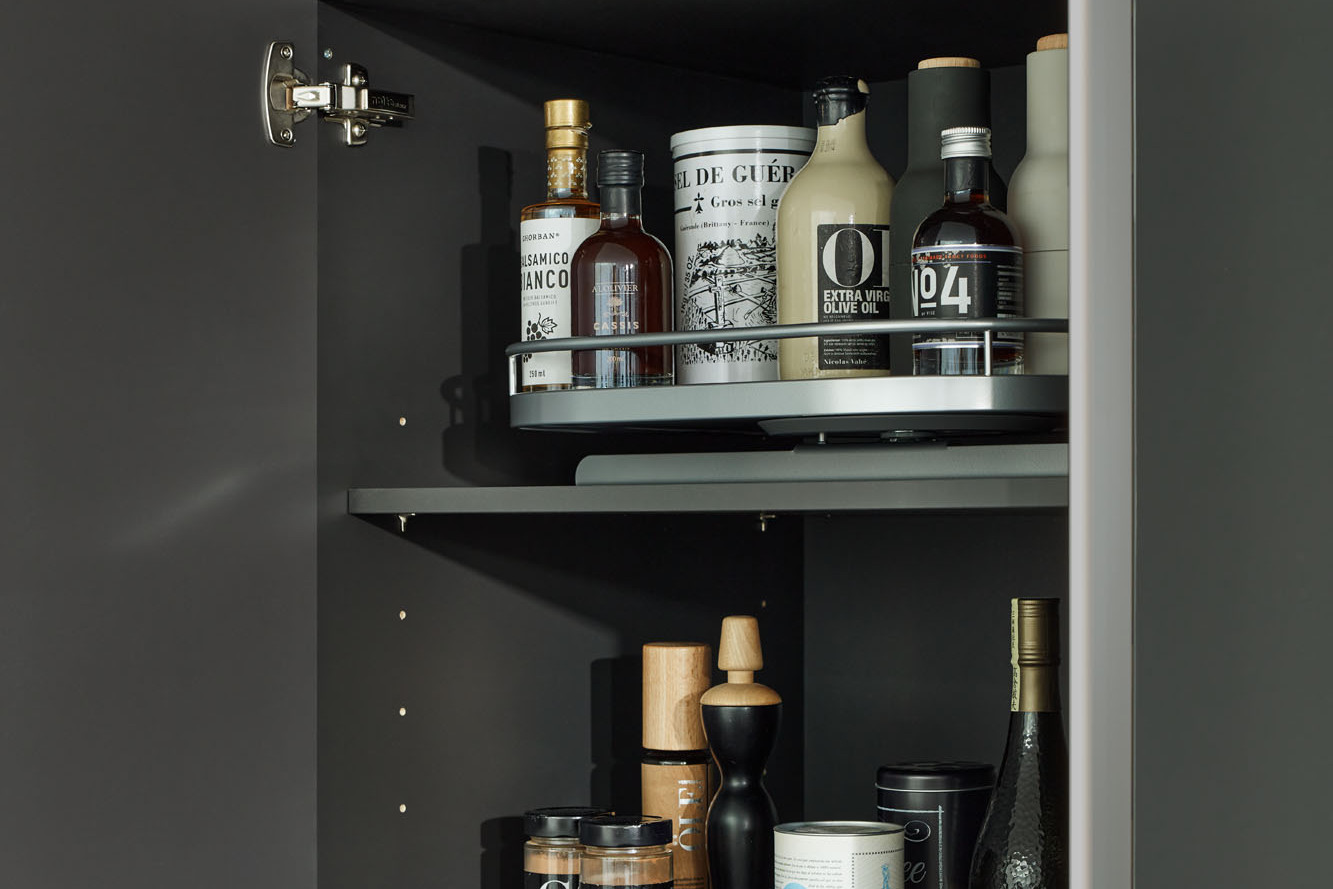 Rotating supply cabinets
The days of rummaging for ingredients in the very back corner of the cabinet are over: These supply cabinets feature rotating tables that make all sides easily accessible.