Kitchen ideas
Open, white and a dream in every way
Easy-to-clean, white fronts look great in combination with rustic woods. This design shows what a beautiful harmony open shelves and an adjacent table can create in a kitchen plan.
Reasons to love this planning example: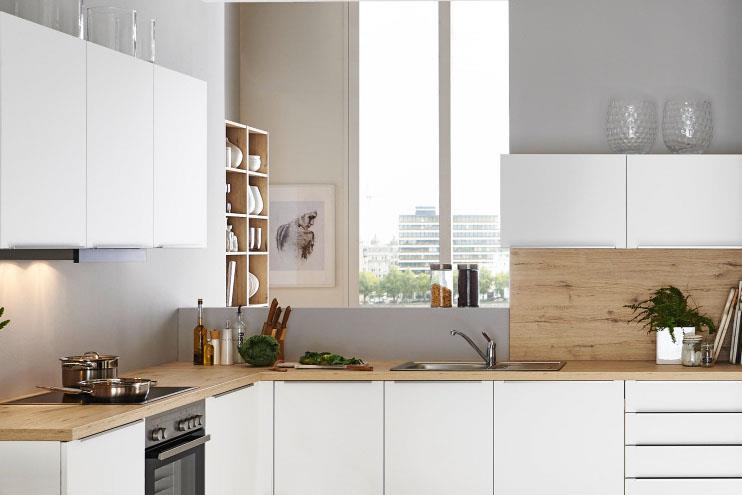 Please do touch!
Thanks to its anti-fingerprint surface, the Front PLUS is particularly easy to clean – and protected against small - and large - sticky hands.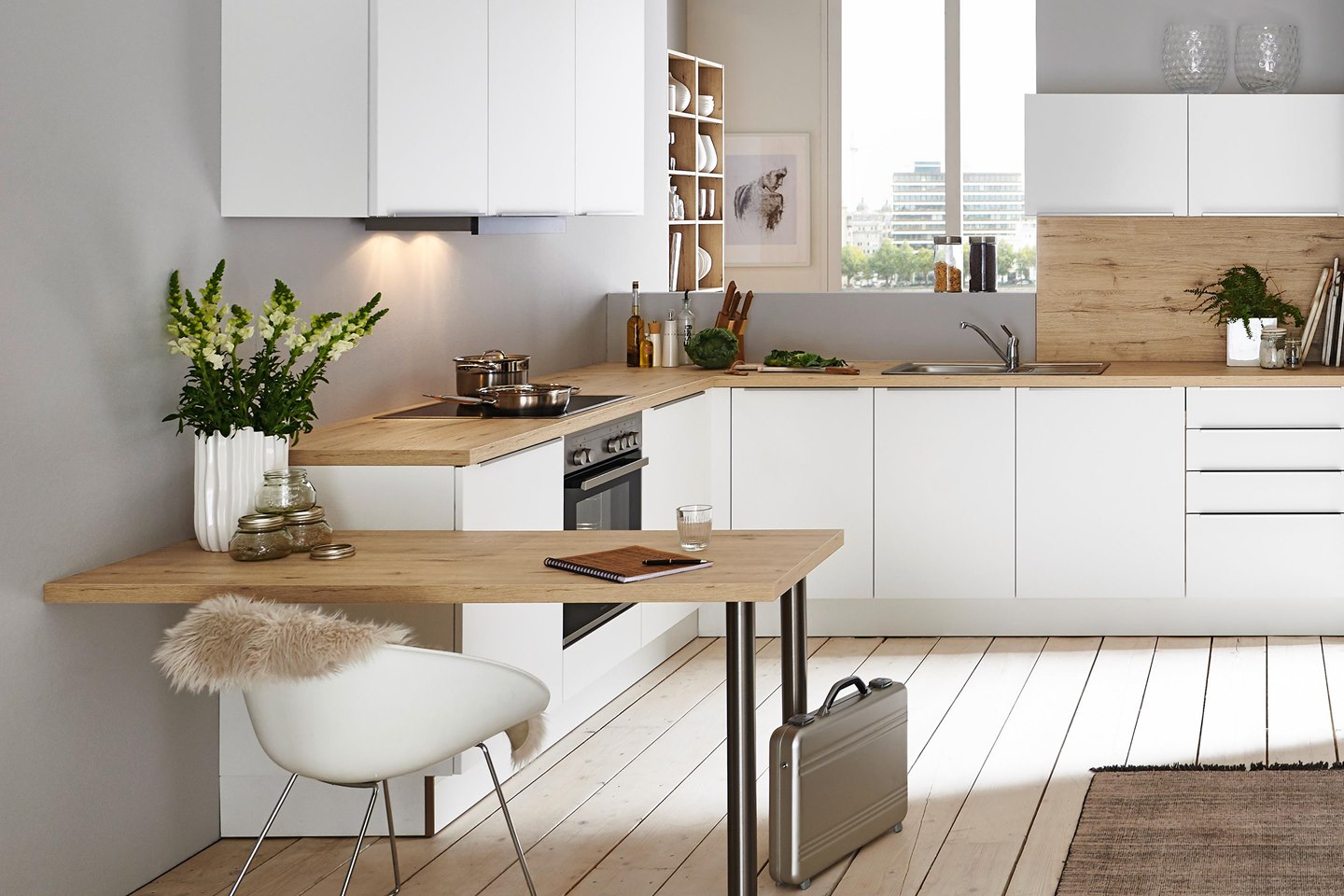 A dream team: Wood & white
The wood decor gives the otherwise white kitchen a cosy warmth.