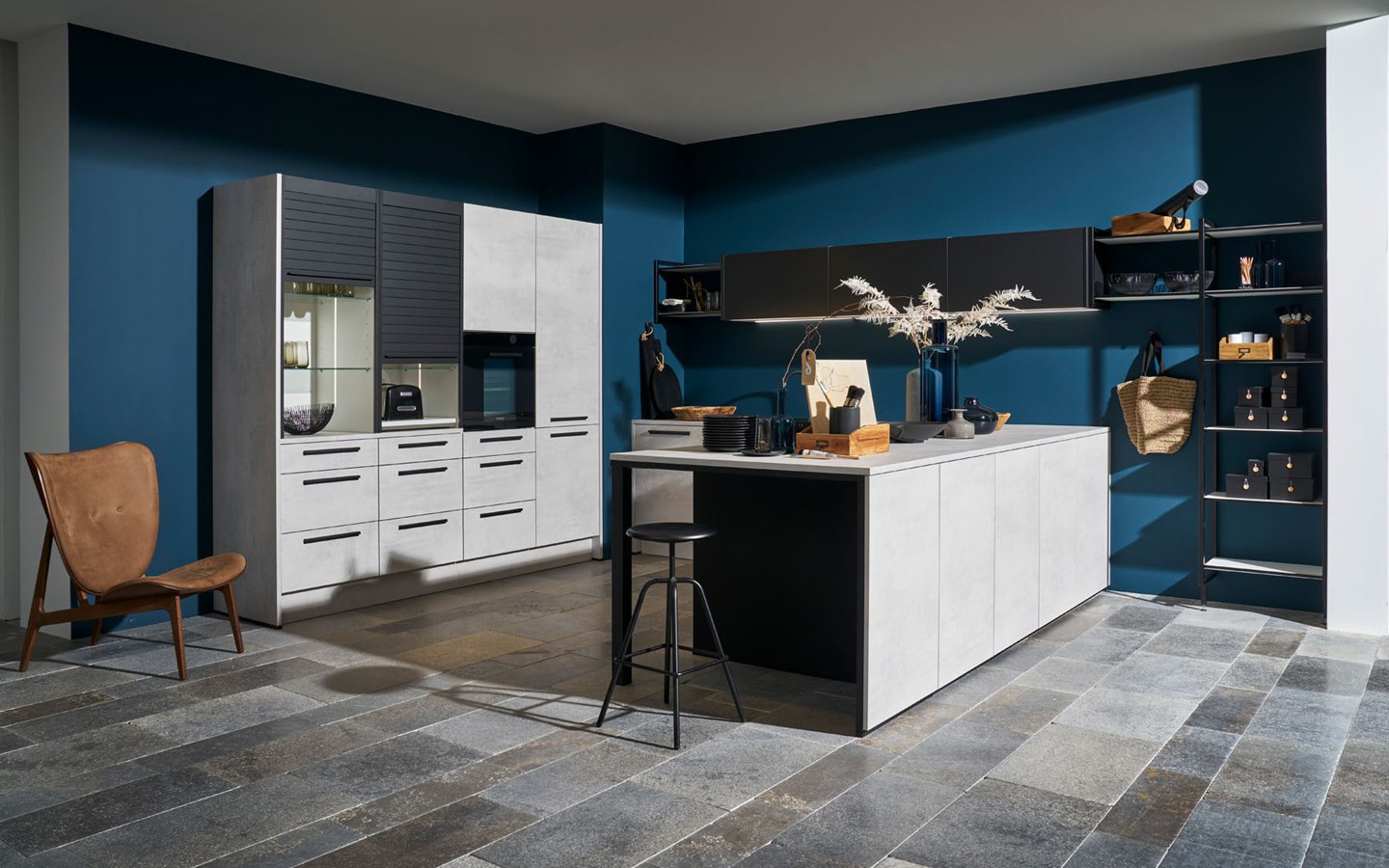 Kitchen ideas
Fashion squared: white concrete
White is timeless and calm. Concrete, on the other hand, expresses industrial charm. This kitchen combines the two and adds a modern anti-fingerprint surface. Roll-up door cabinets complement this homage to the industrial age, while high-tech appliances offer a view of the future.
Reasons to love this planning example: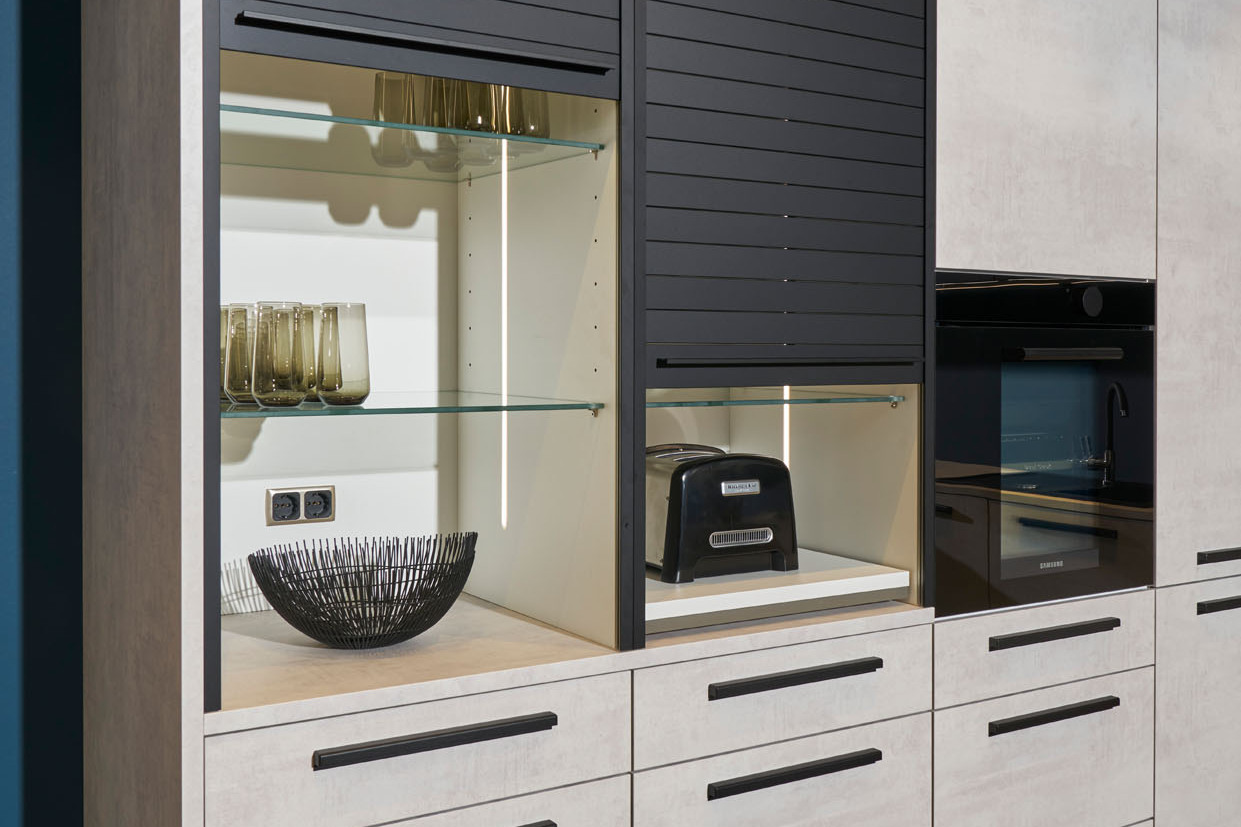 Roll-up door cabinets with glass look
These convenient roll-up doors offer an elegant way to hide small kitchen appliances such as toasters.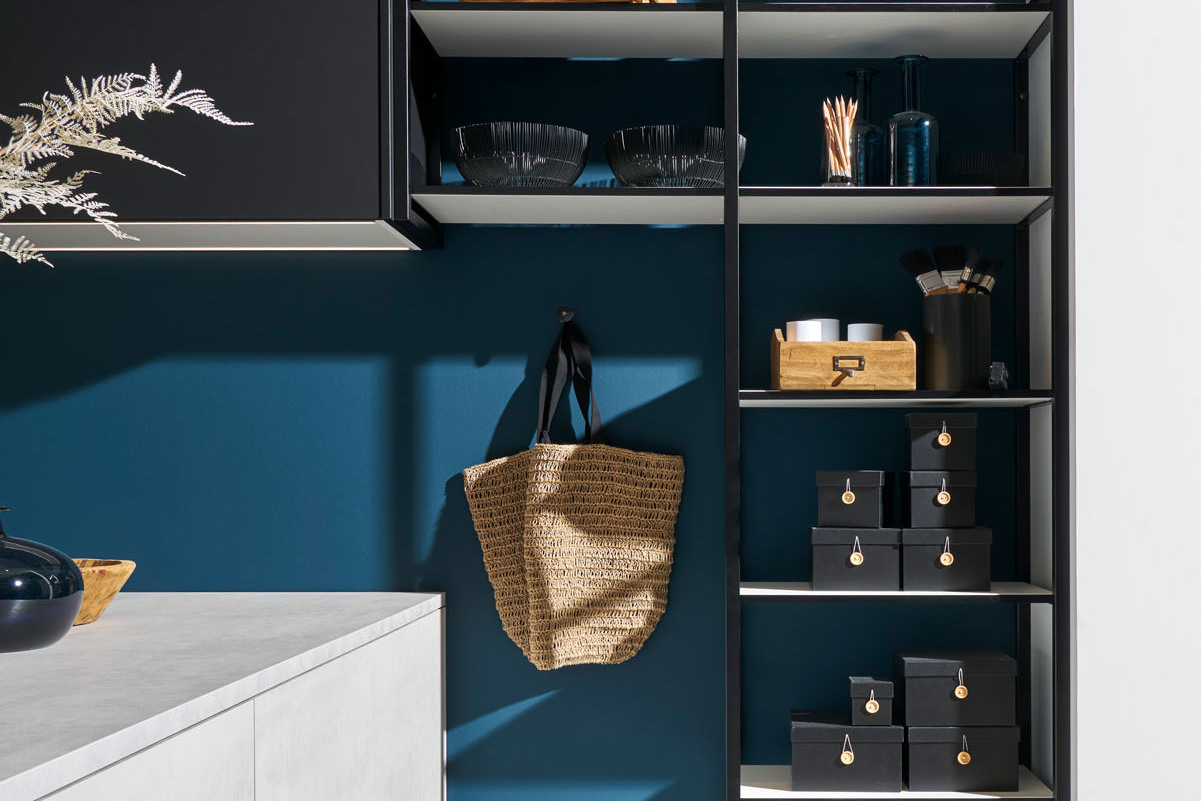 Open shelves
Black shelves offer space for anything you may want within reach. They also add some variety over designs that exclusively use closed shelf units and cabinets.