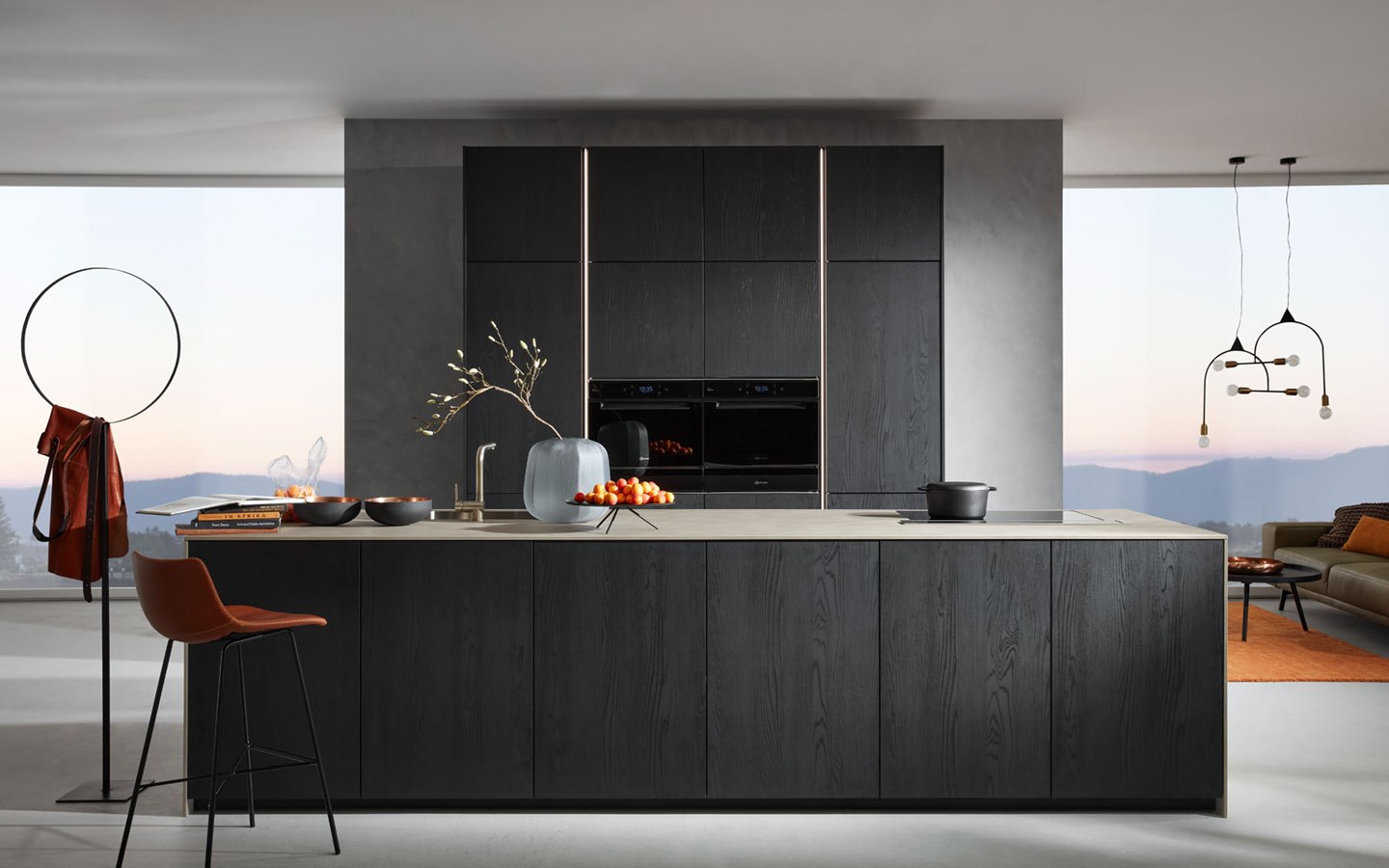 Kitchen ideas
When minimalist design shows true greatness
Beautiful design needs no frills. The intriguing structure of the MANHATTAN Oak Nero front has so many varied details that it could practically carry this look on its own. But the combination with light-coloured cement and modern lighting creates a real statement.
Reasons to love this planning example:
Two bright spots are all you need
The worktop in agate grey cement forms an elegant frame for the island. The illumination of the vertical MatrixArt finger pulls draws the eye and creates soft light.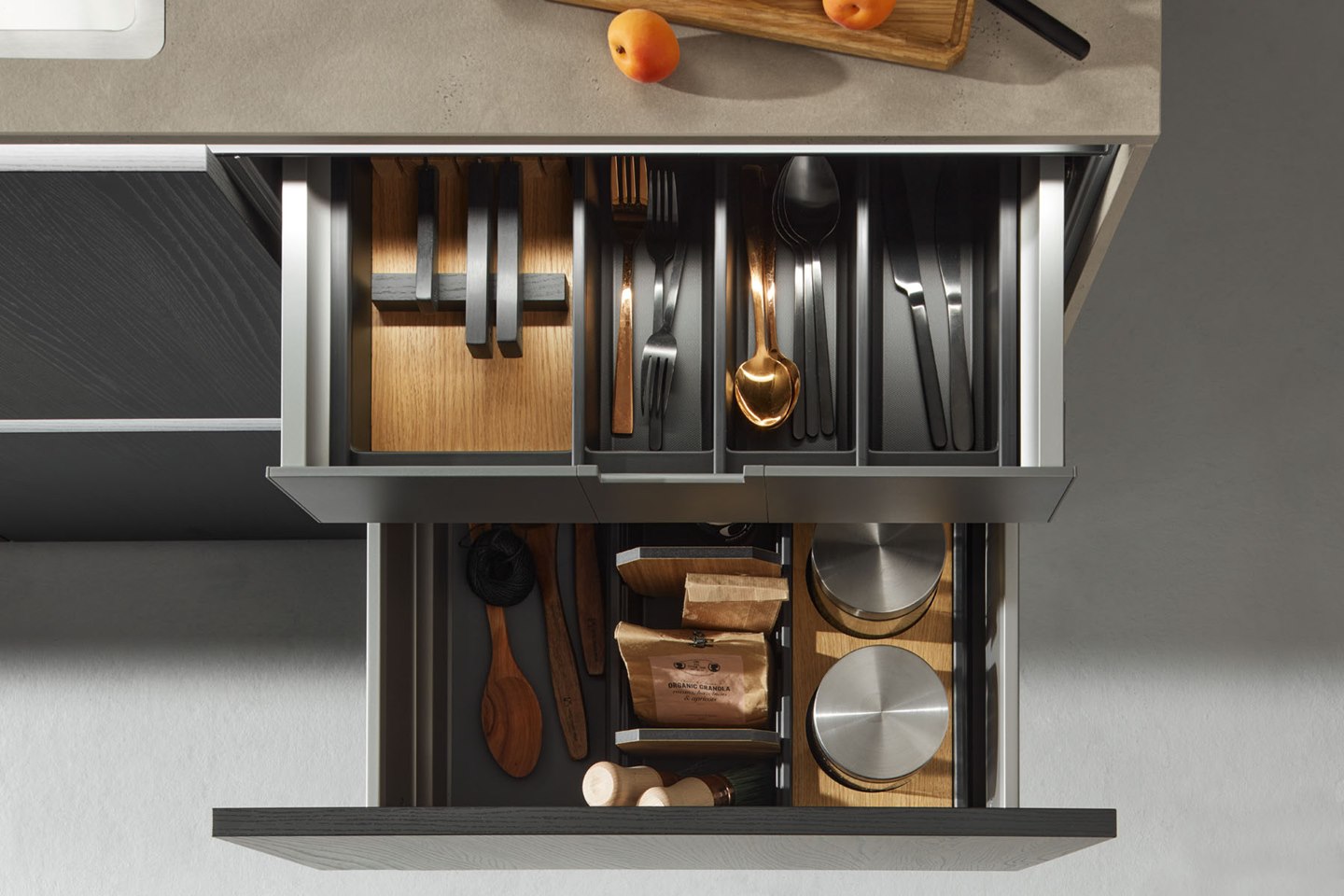 Organisation in black and oak
You want to keep your drawers tidy at all times and an anti-bacterial surface on top of it? Now you can have all that in black and with components in genuine oak wood.