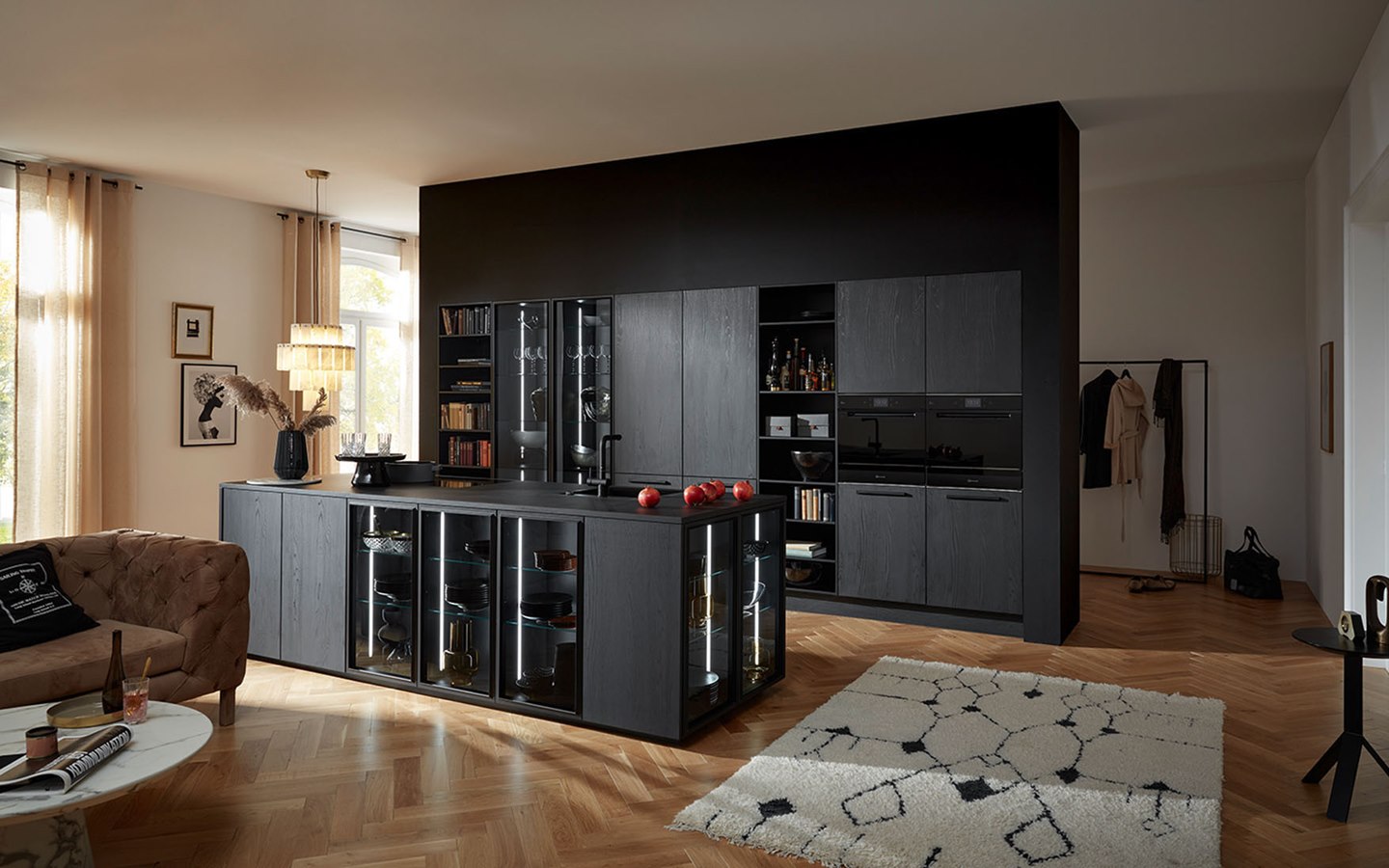 Kitchen ideas
The cosiest side of black: MANHATTAN Oak Nero
True luxury is in the details. This classy black design features a front with multi-faceted colouration. The hinges of the large glass display cabinets are practically invisible. Open areas, illuminated from the side, create a stage for unique tableware and accessories.
Reasons to love this planning example: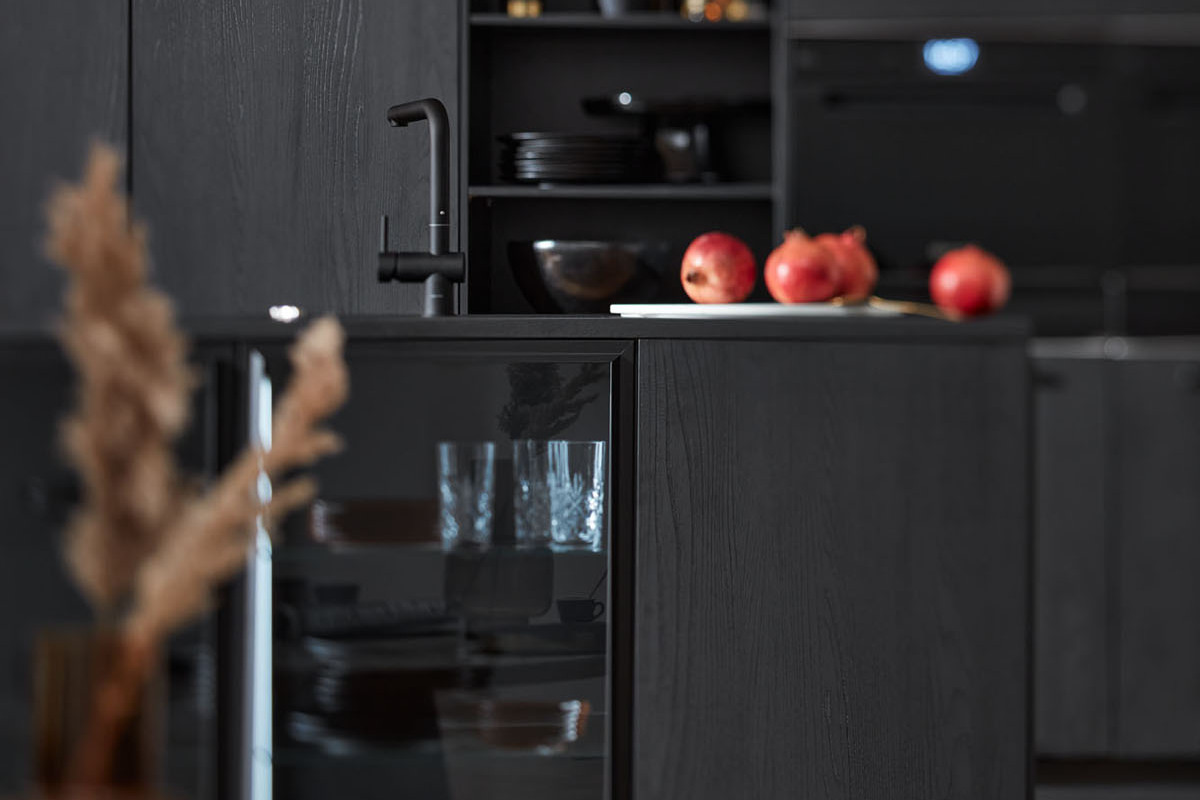 Artistic staging
Open shelf units and display cabinets with integrated illumination on the side open up a kitchen with an otherwise simple design.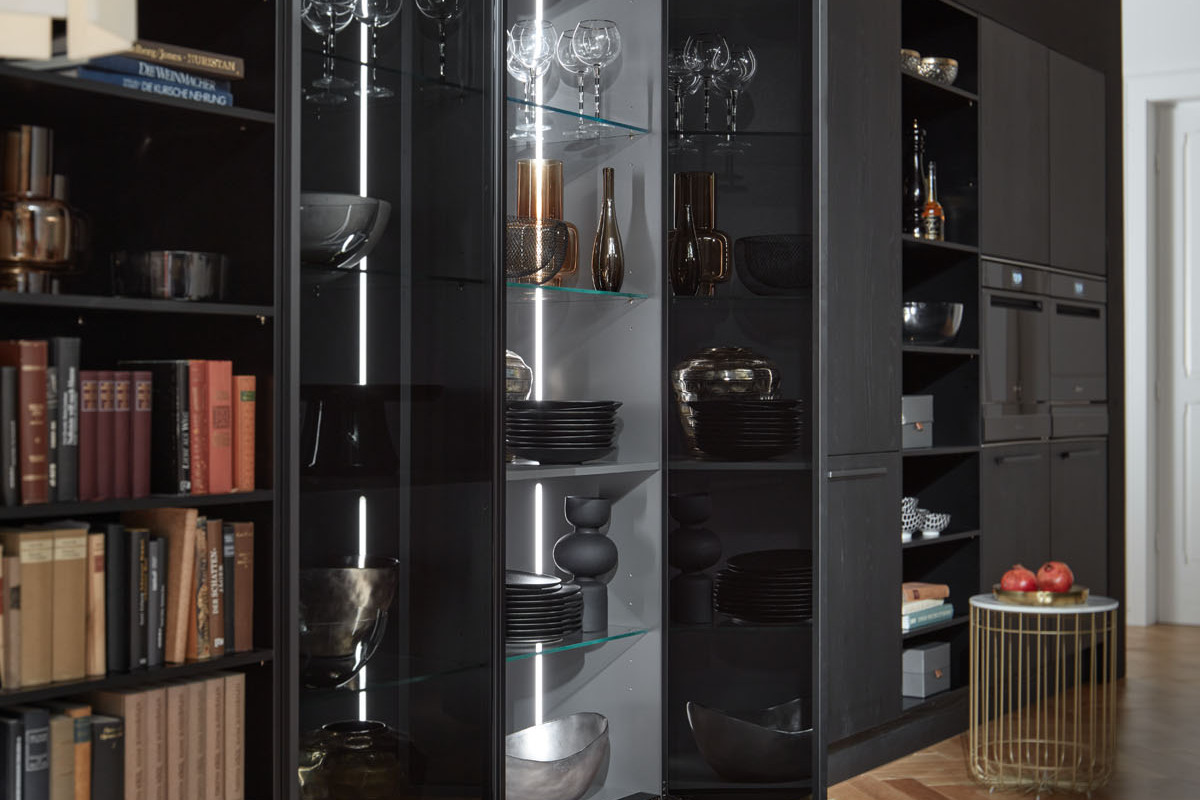 Invisible hinges and glass door without interruptions
These display cabinets with side illumination feature two very special tricks: hidden hinges that are practically invisible and a continuous door to create a large surface.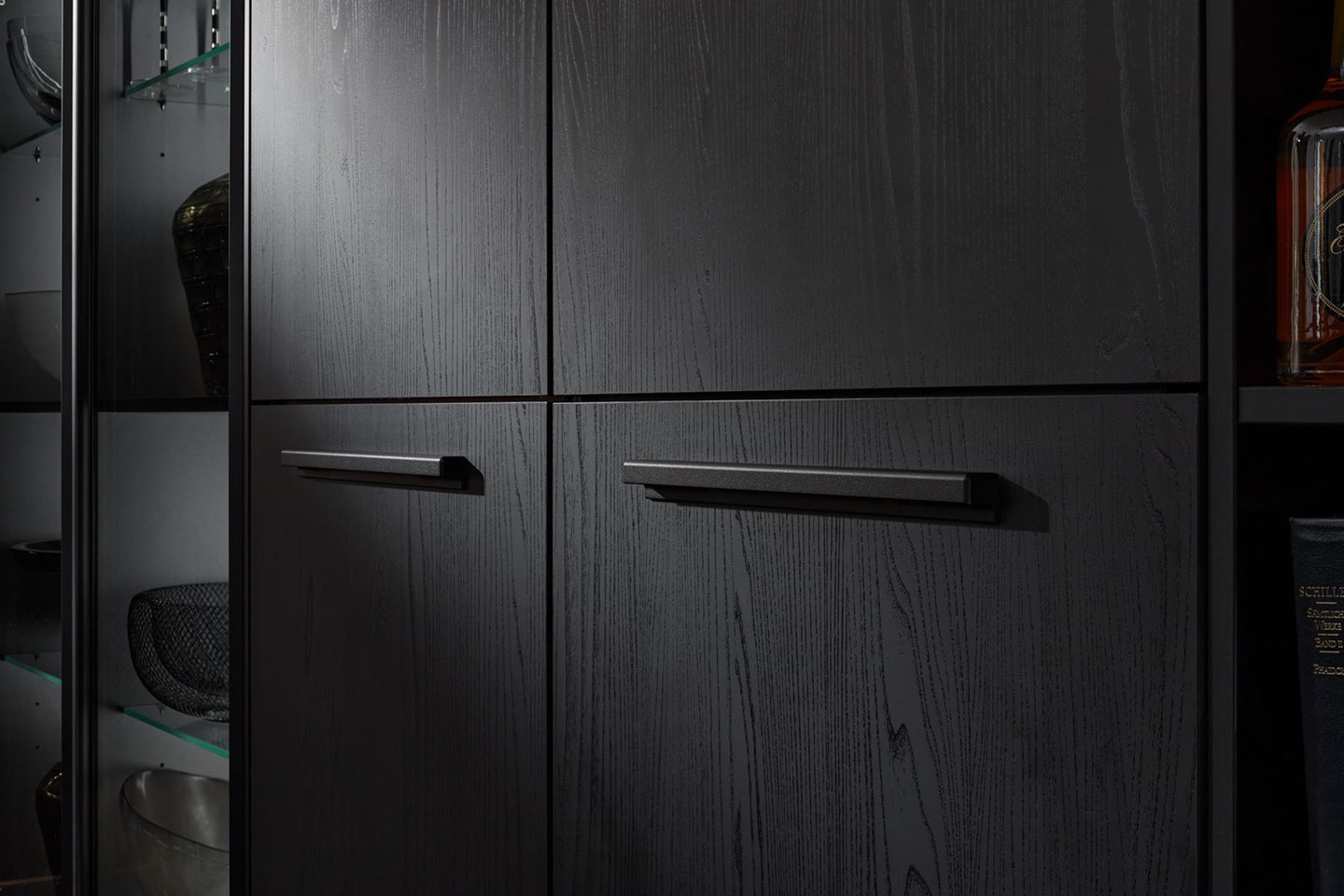 A multi-faceted surface to catch the eye
Thanks to its expressive surface structure with a colour ranging from deep black to gentle grey, depending on how the light hits it, the new MANHATTAN front in oak nero combines welcoming cosiness and timeless elegance to create a harmonious whole.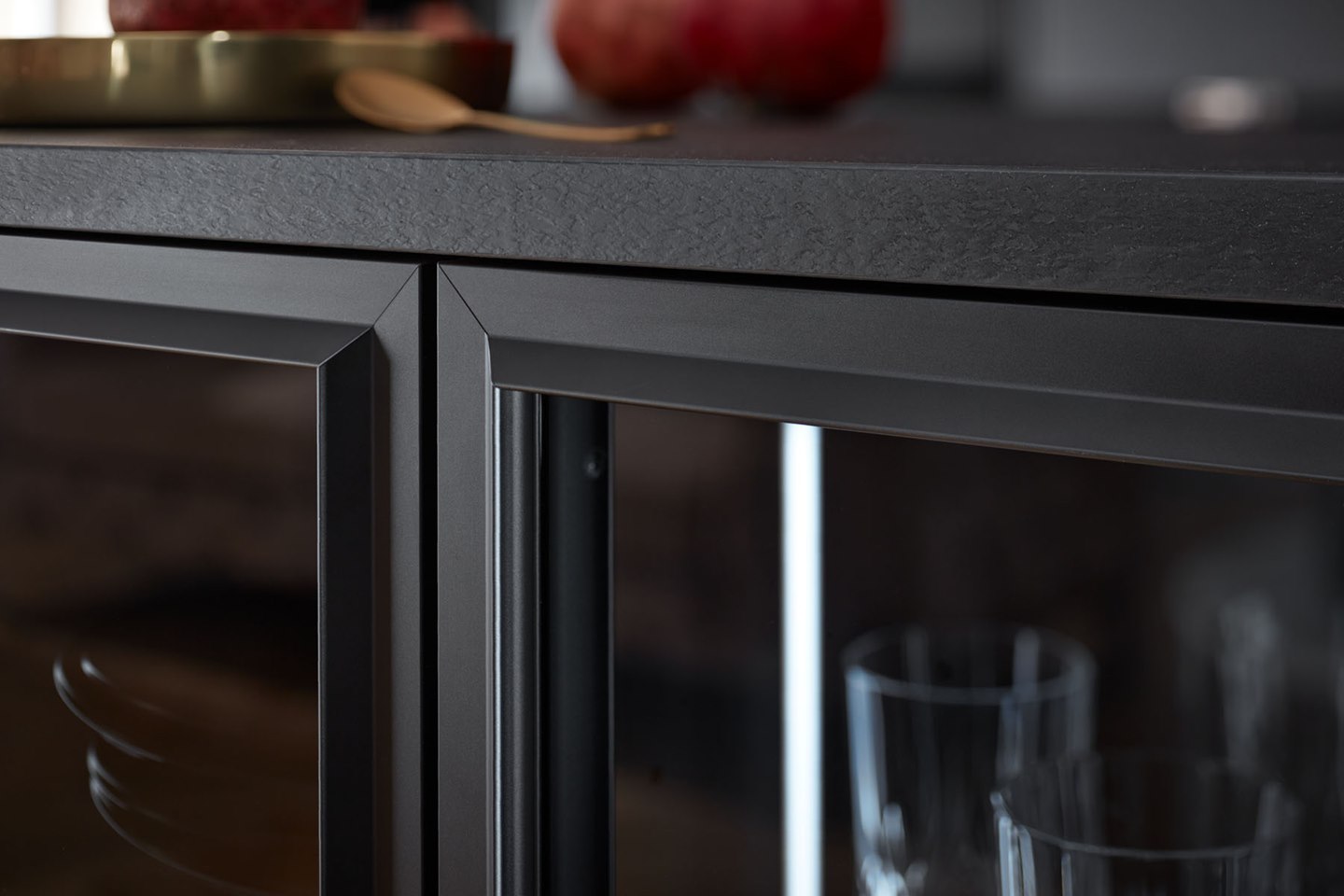 Elegant handle design
The frame of the display cabinet door also acts as a handle.