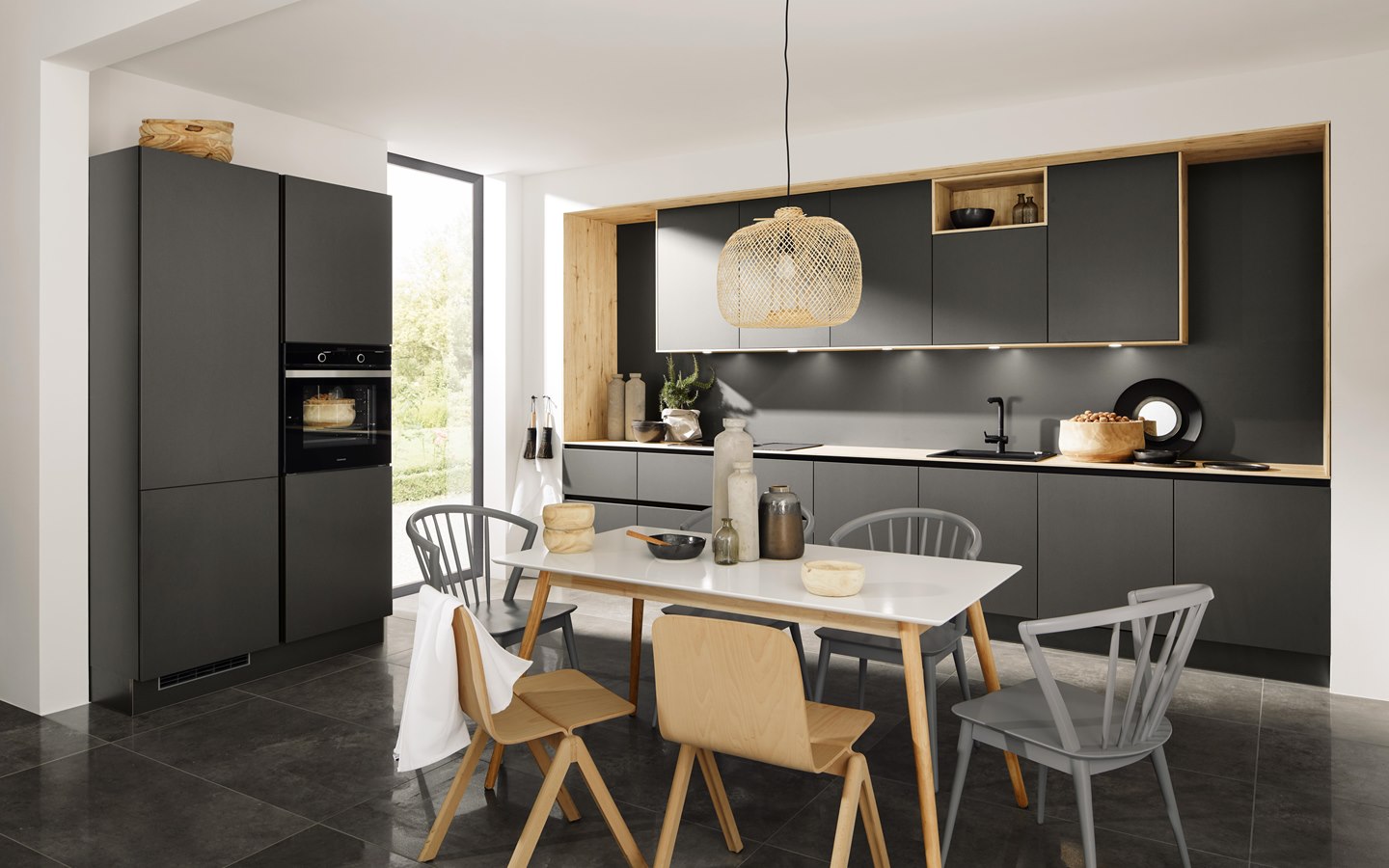 Kitchen ideas
Small kitchen but big impact
Pared down to the essential with plenty of storage space. The harmonious combination of straightforward design and TITAN metal reproduction will bring clarity into your kitchen. Creating space for new ideas, something you can never have too many of when you're cooking.
Each home is different
That's why our kitchens aren't ready-made products, but are designed for your individual needs by one of our expert trade partners: The shape, the front, the lighting fixtures and the handles – everything is designed especially for you.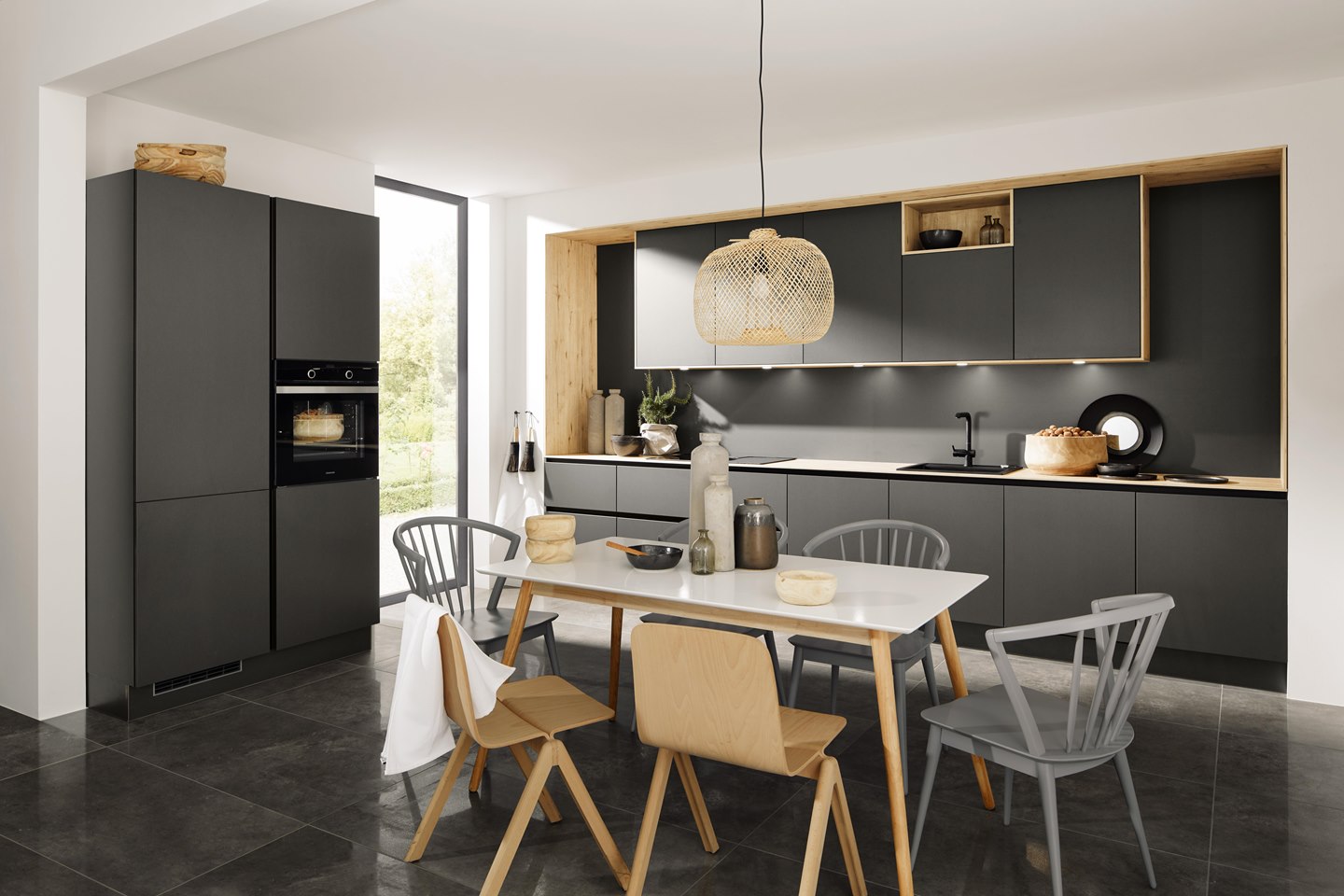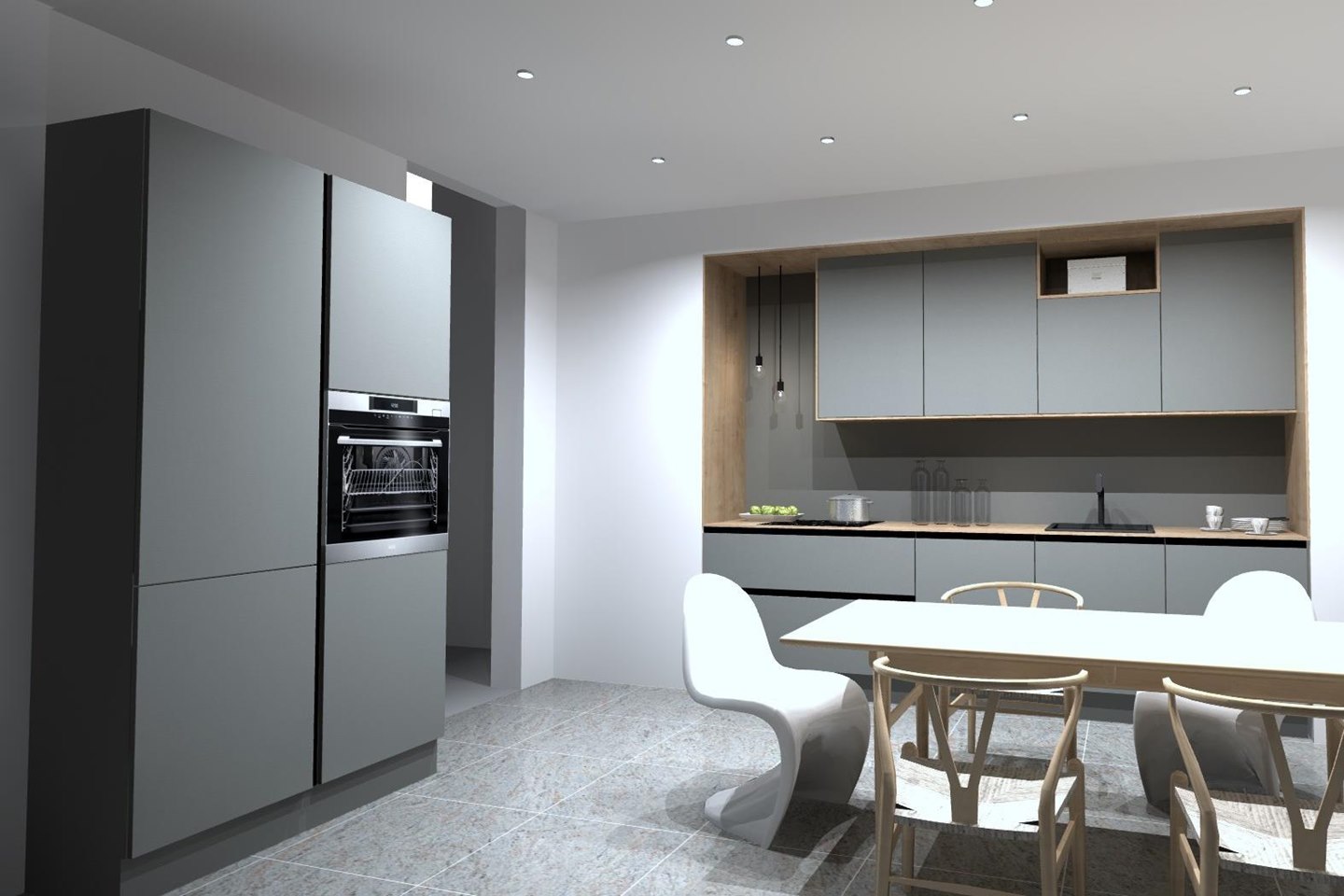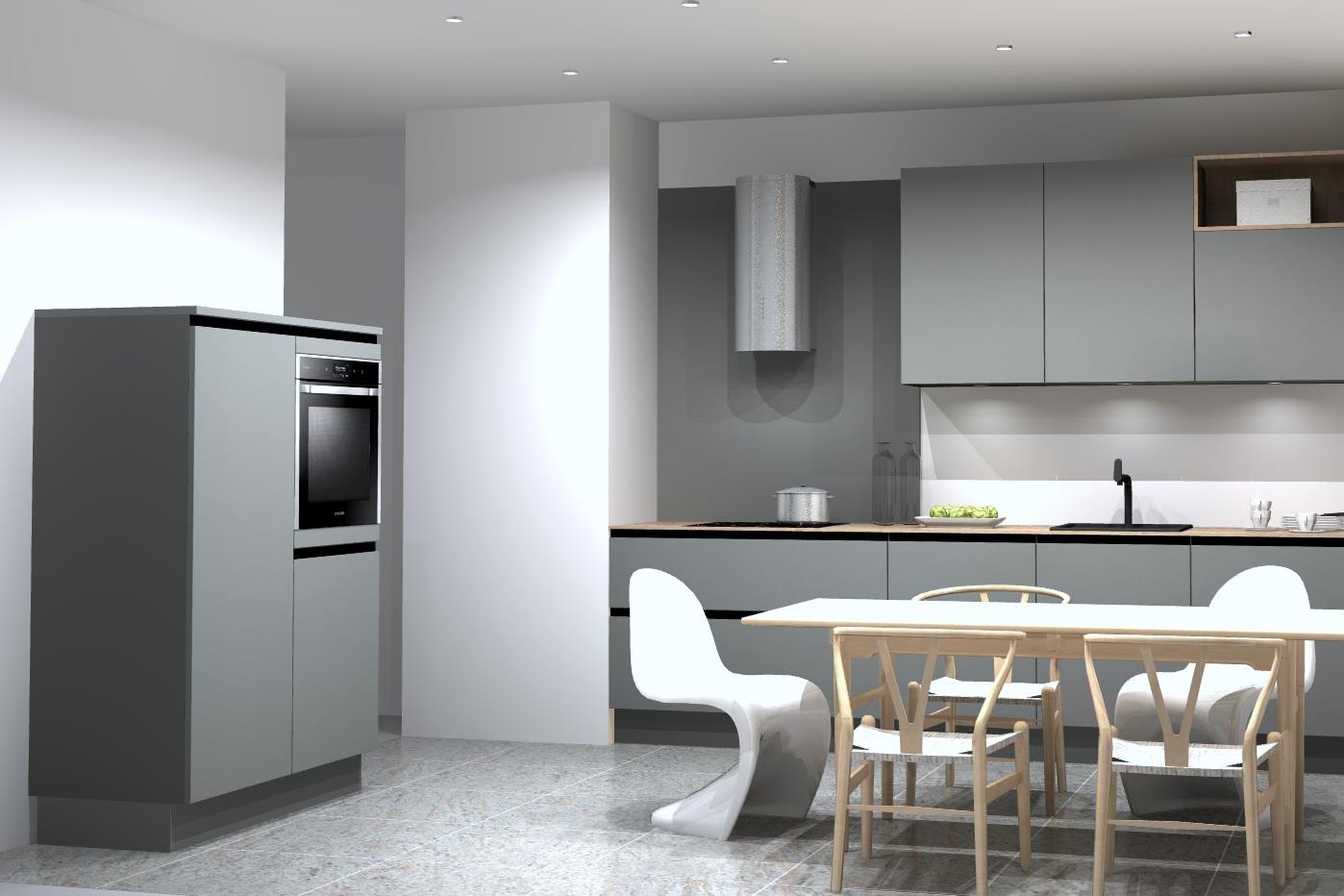 1/3
Reasons to love this planning example: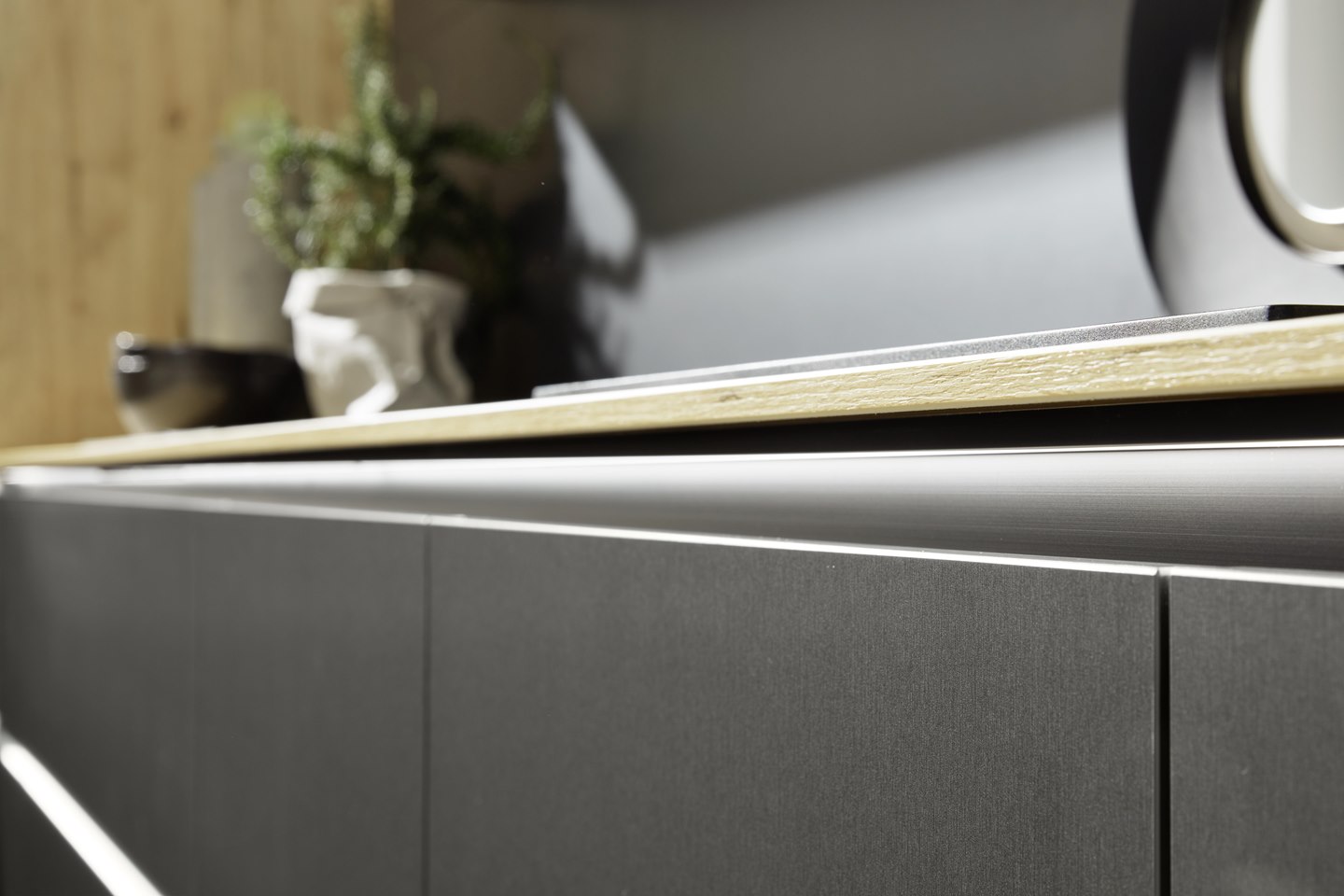 Handleless fronts with lighting
Underscores the straightforward design: thanks to the integrated lighting, the handle trim is a real eye-catcher.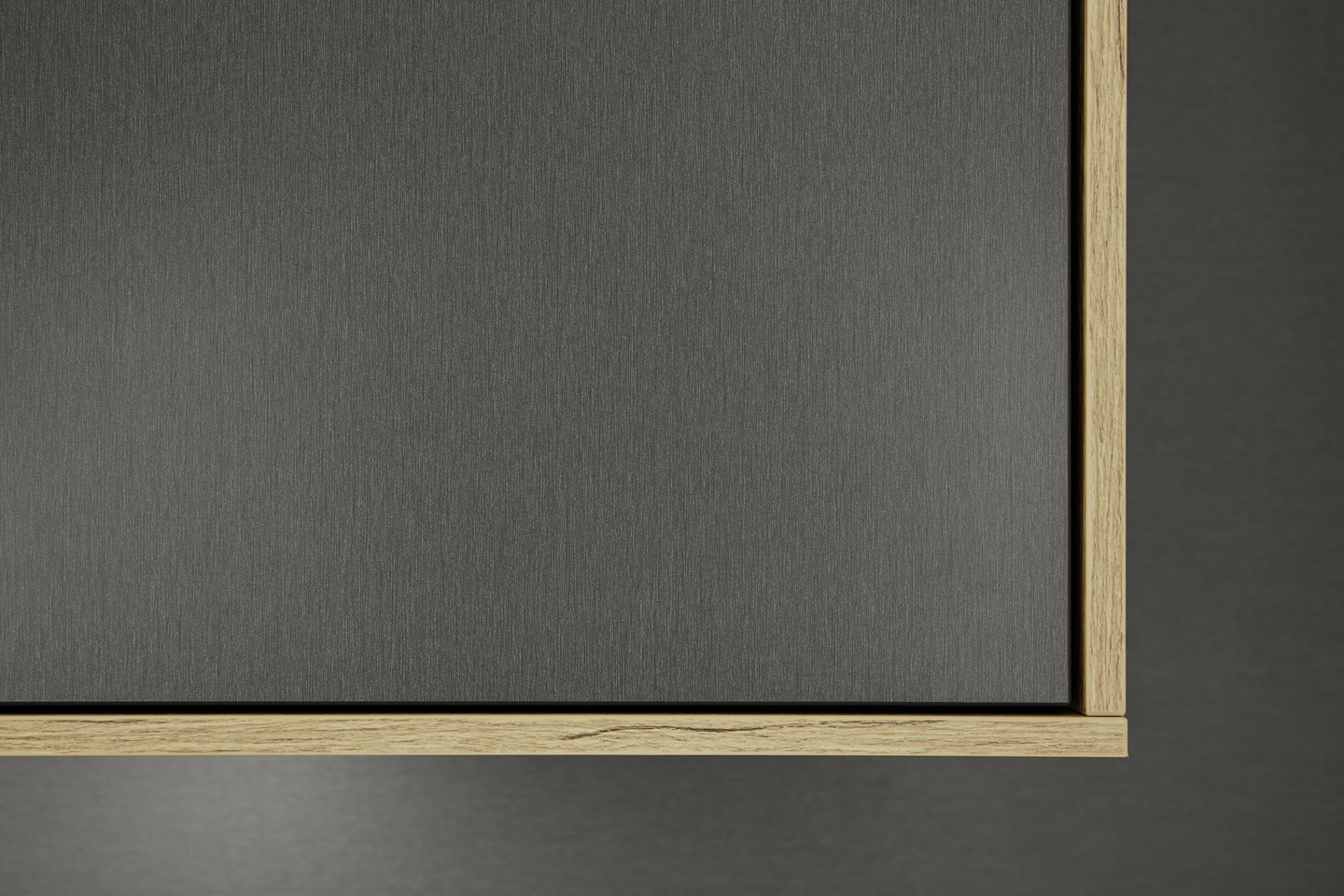 Add highlights, make statements
Elegant fronts in graphite, framed by delicate trims in rustic wild oak – our ingredients for clear design.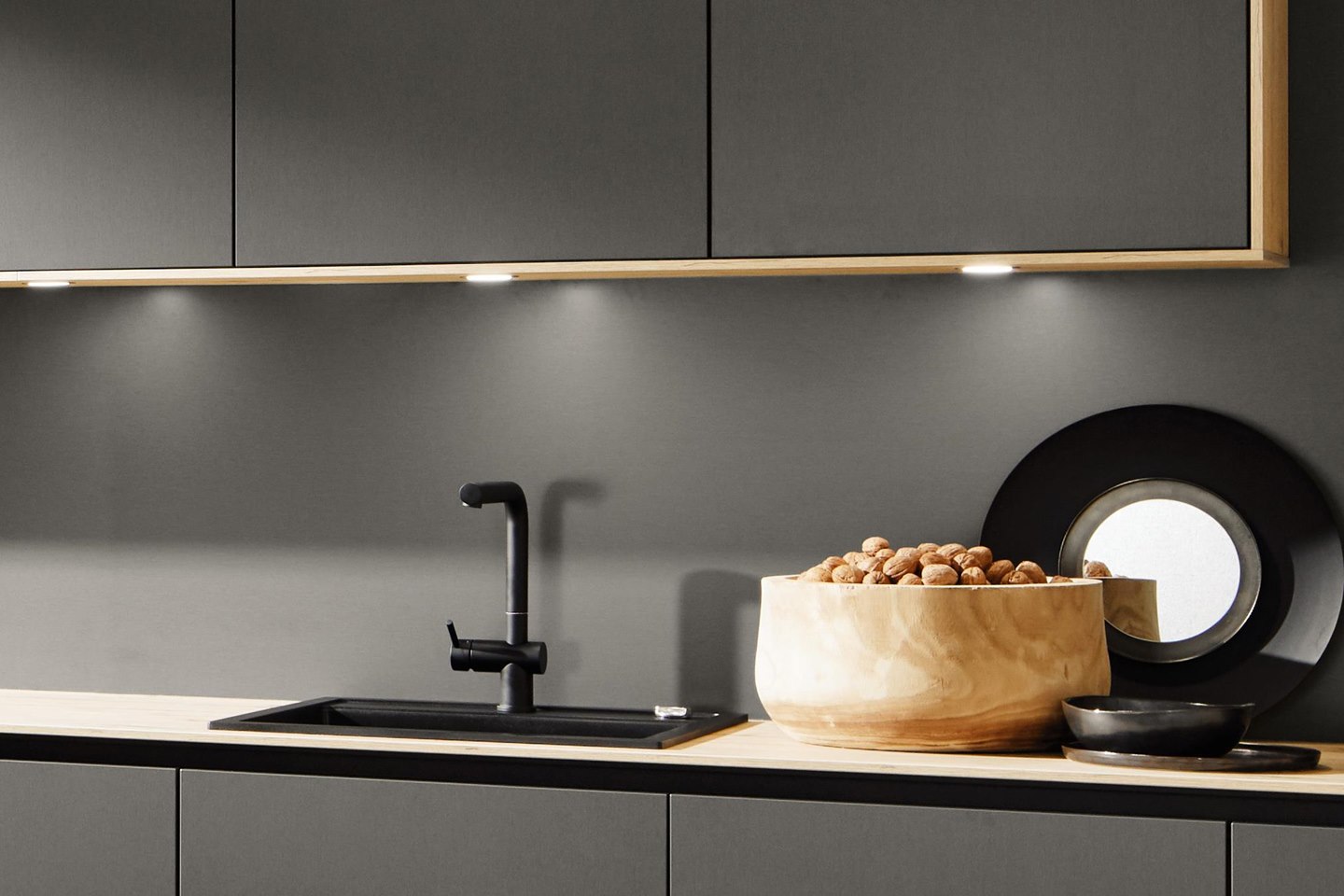 Strong details: A black sink
This kitchen design creates a harmonious appearance with the sink and fittings being completely black and therefore matching the kitchen perfectly.