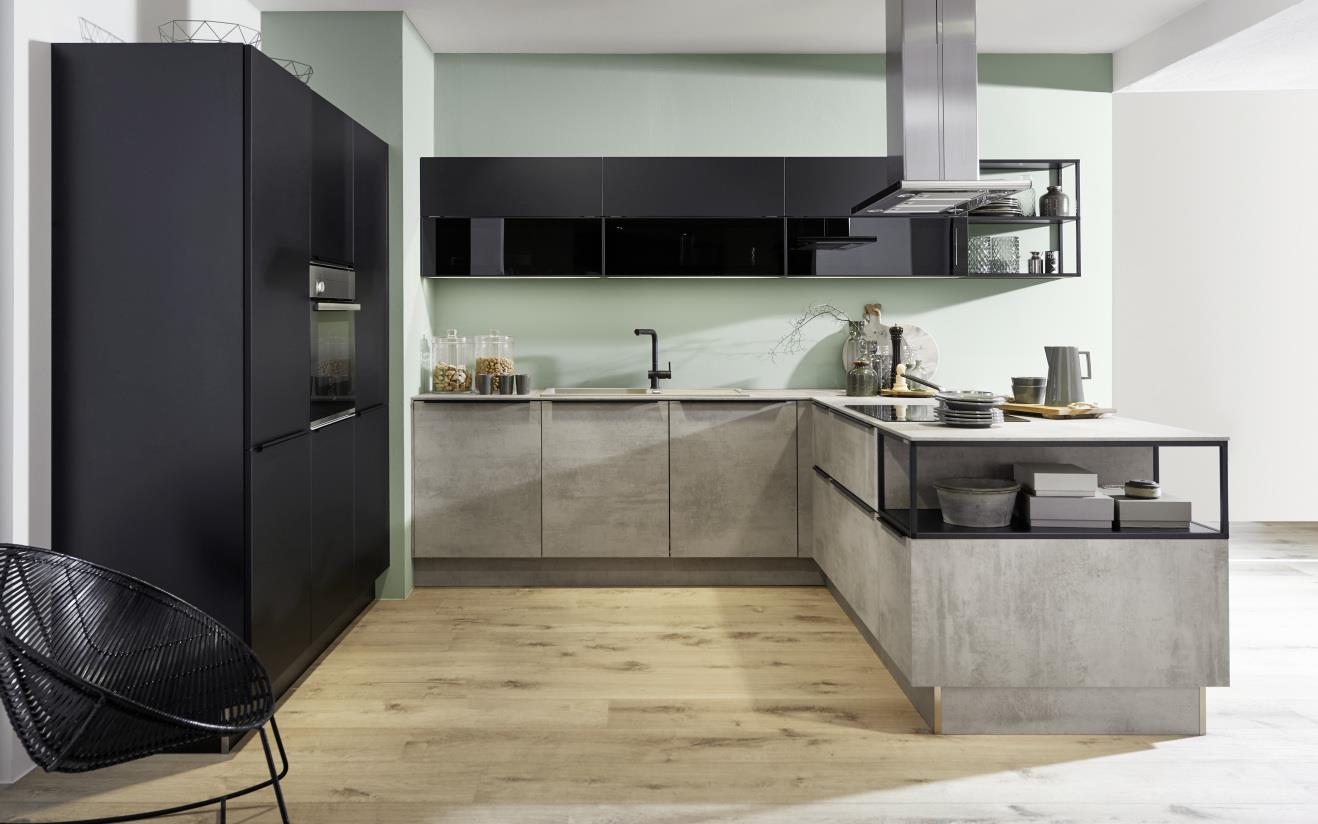 Kitchen ideas
The highlight of this kitchen: Black
This design is worth a closer look: After all, these modern concrete elements exude an impressive elegance, not just because of the black kitchen shelf. Many other details are also designed in black.
Reasons to love this planning example: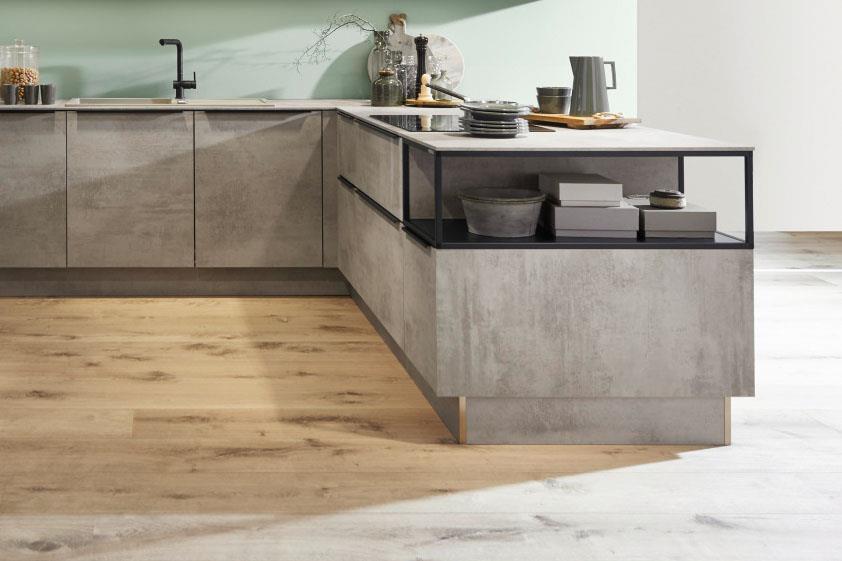 Uniform elegance
Choosing a uniform design for many elements will make your kitchen look minimalist and well-coordinated. Sharing one look in this design: The concrete-look carcase, front, plinth and worktop.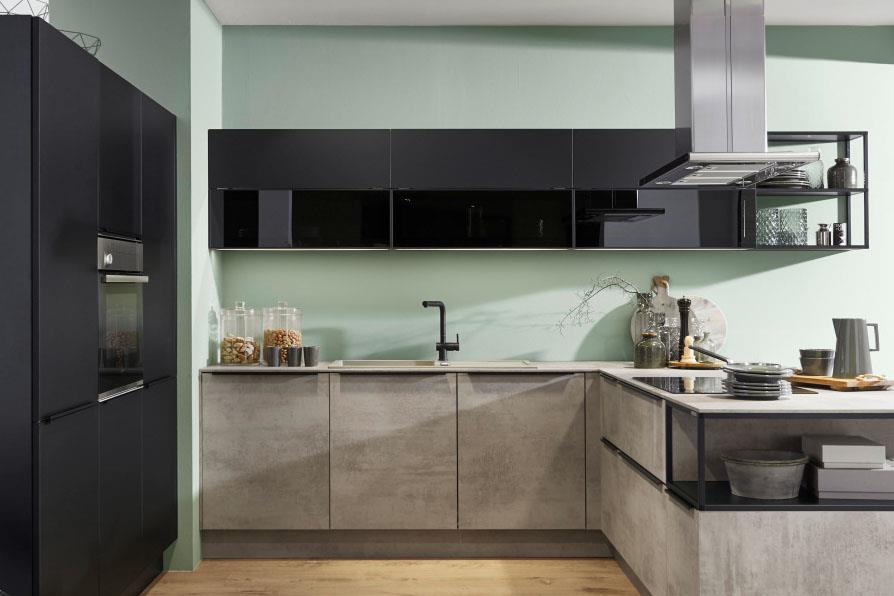 Black for an elegant central motif
The black colour of the wall and side cabinets is repeated in multiple other areas. This means handles, fittings and shelves fit perfectly into the overall concept.