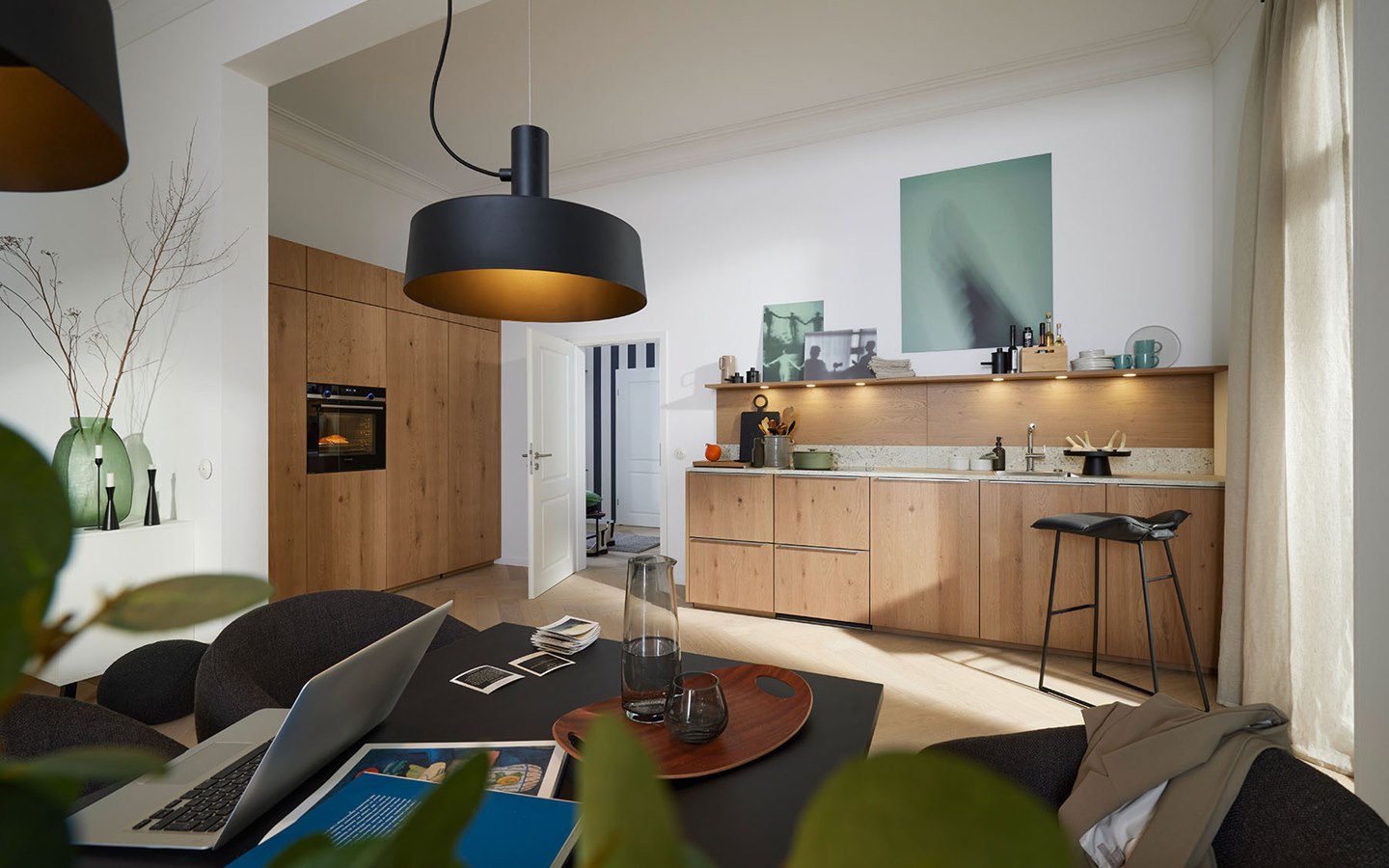 Kitchen ideas
Urban living
An old building often fascinates with its unique charm that should be preserved. It also offers the opportunity to decorate in an urban style and create a very special living ambiance. How can you maintain the charm of the old building while increasing its practicality? This requires sensitivity in choosing decor and skillful planning. For example, a solid wood kitchen front emphasizes the building's character and creates a warm, inviting atmosphere. This retains a touch of rusticity while omitting wall cabinets to produce a modern, design-oriented look.
Take a closer look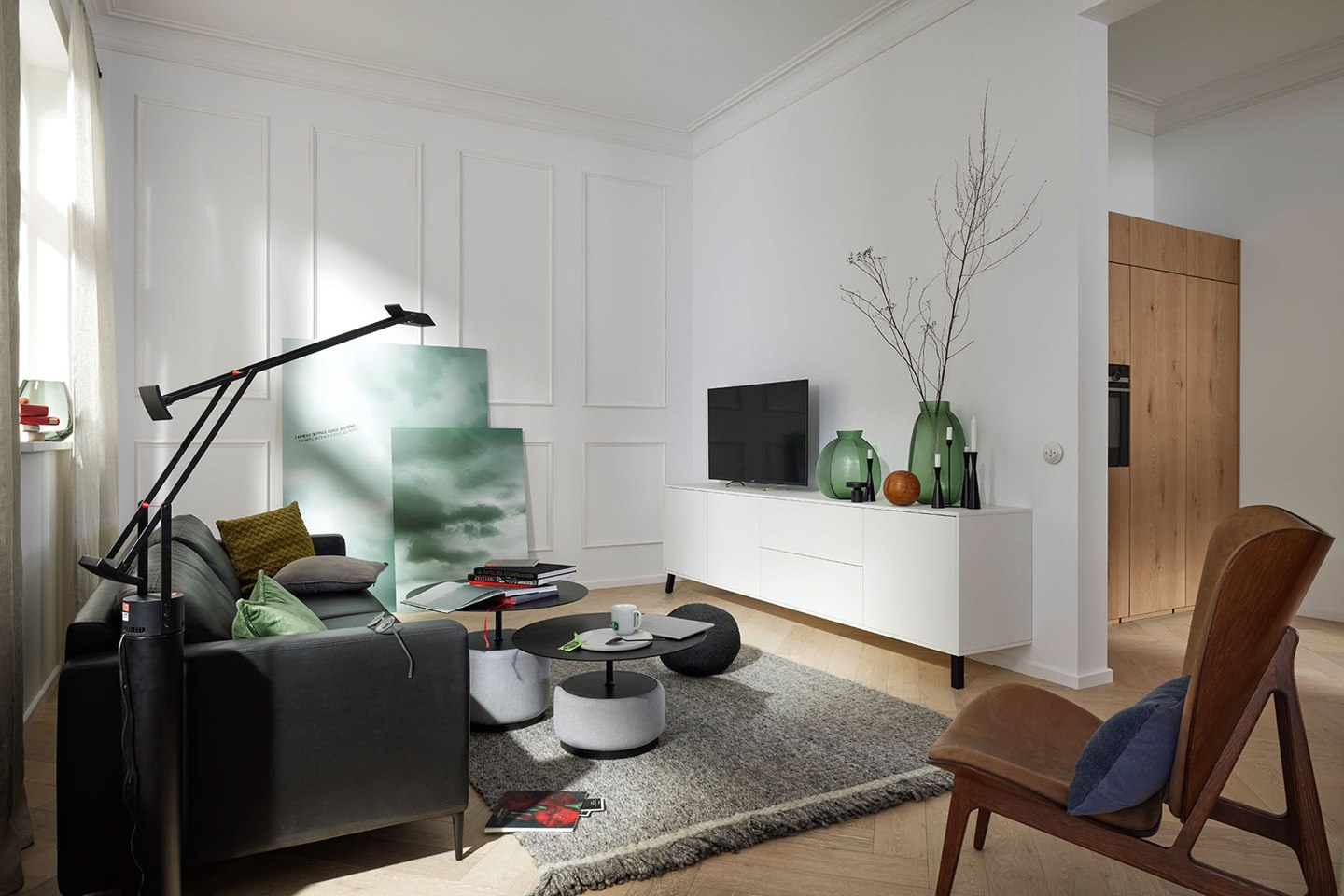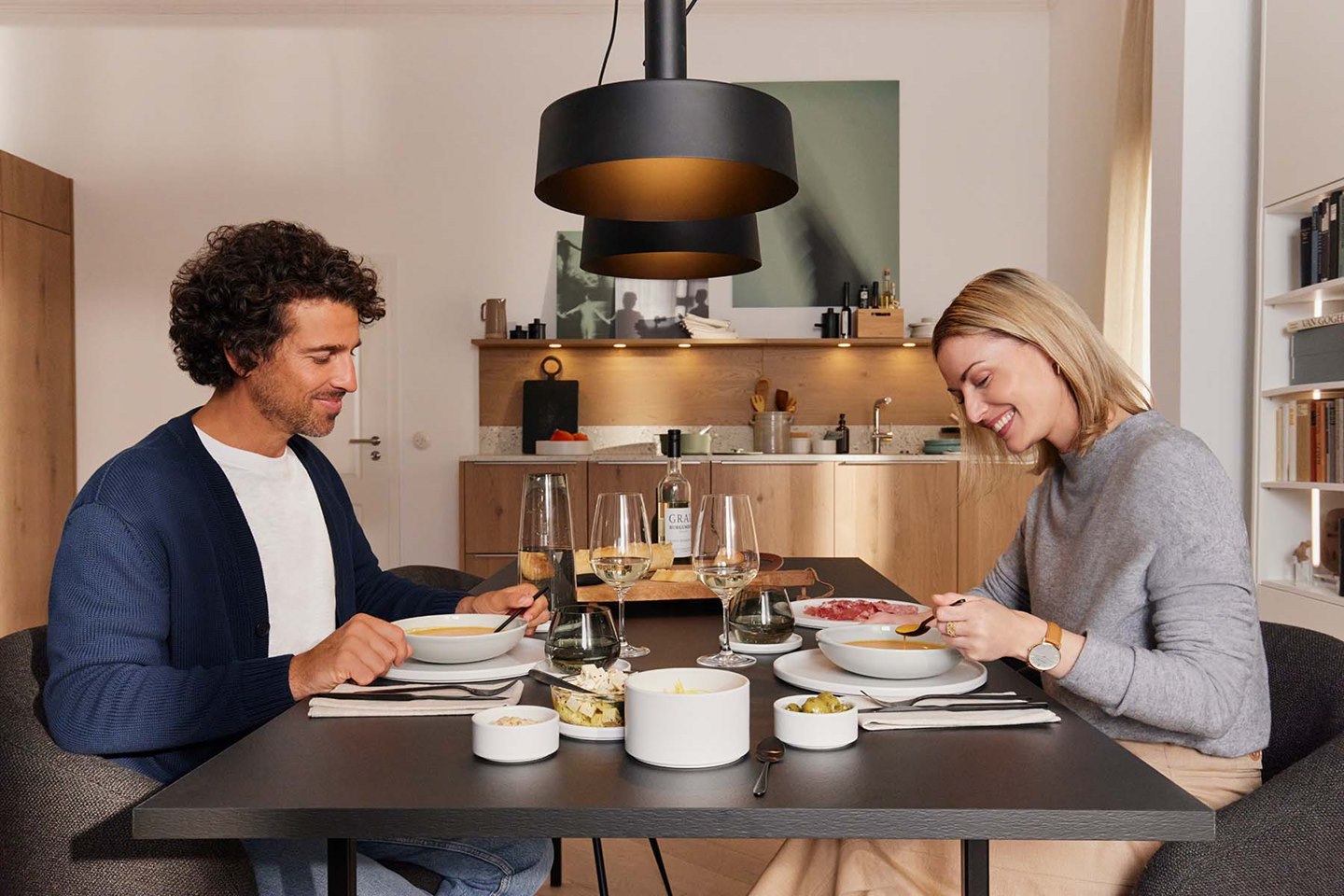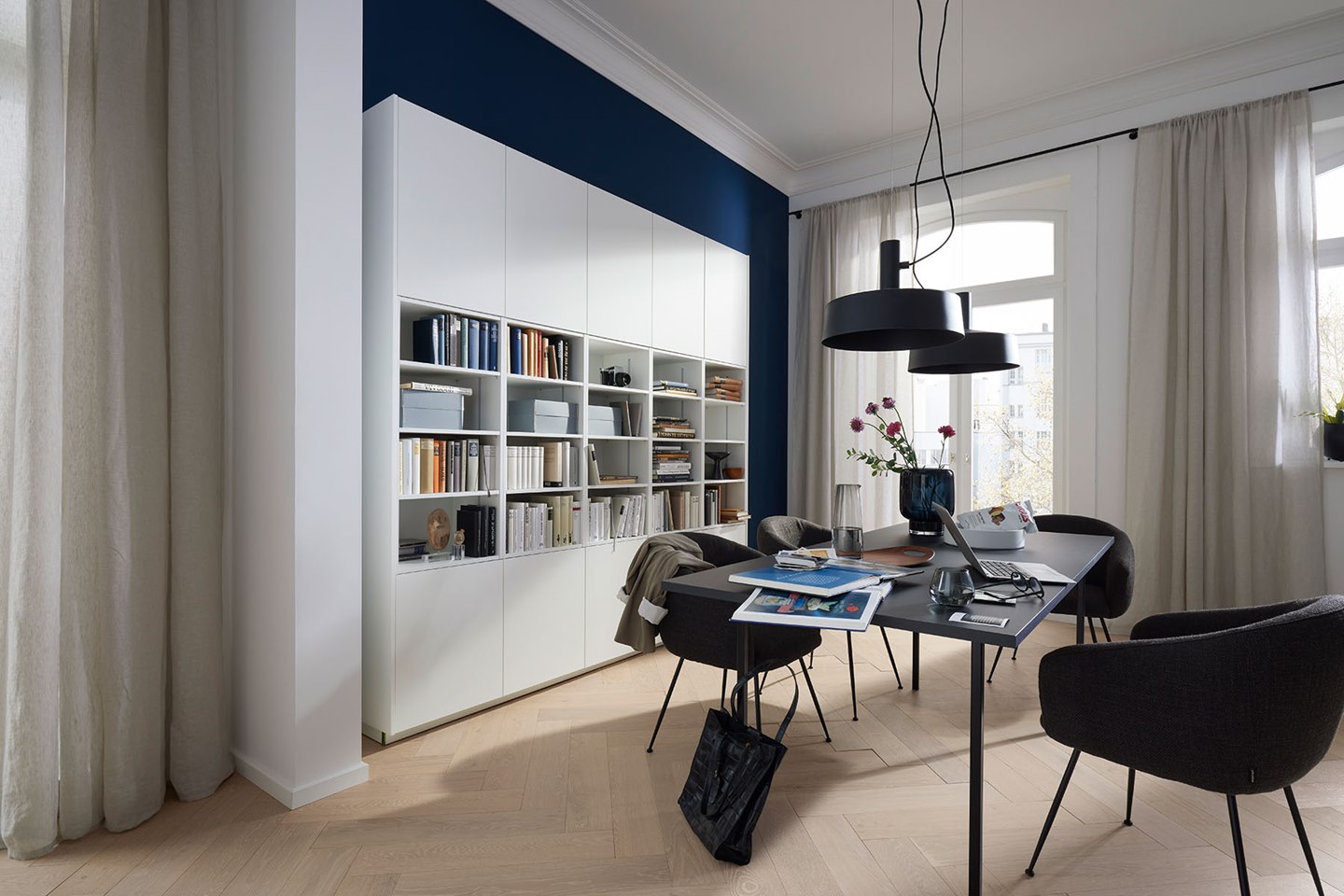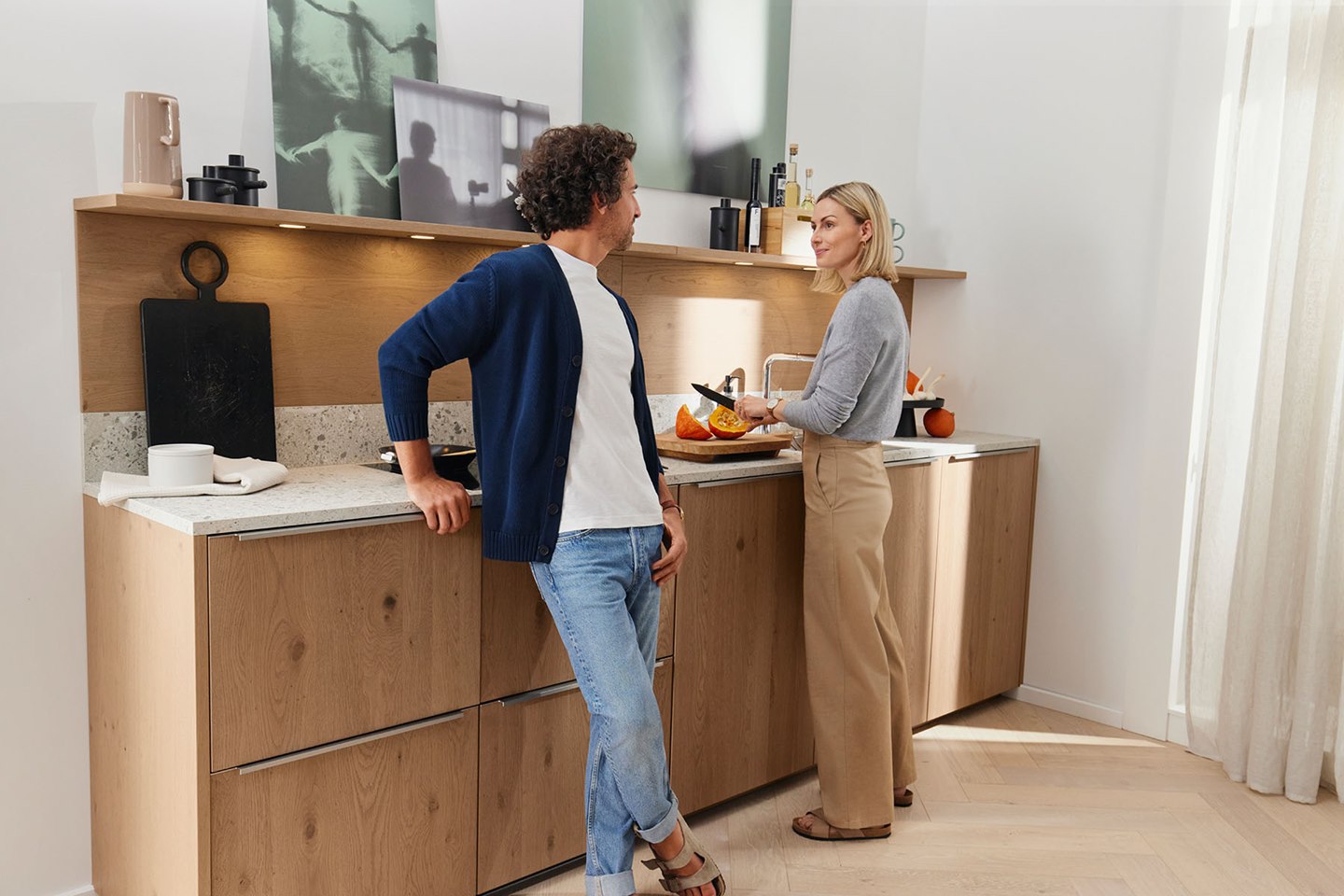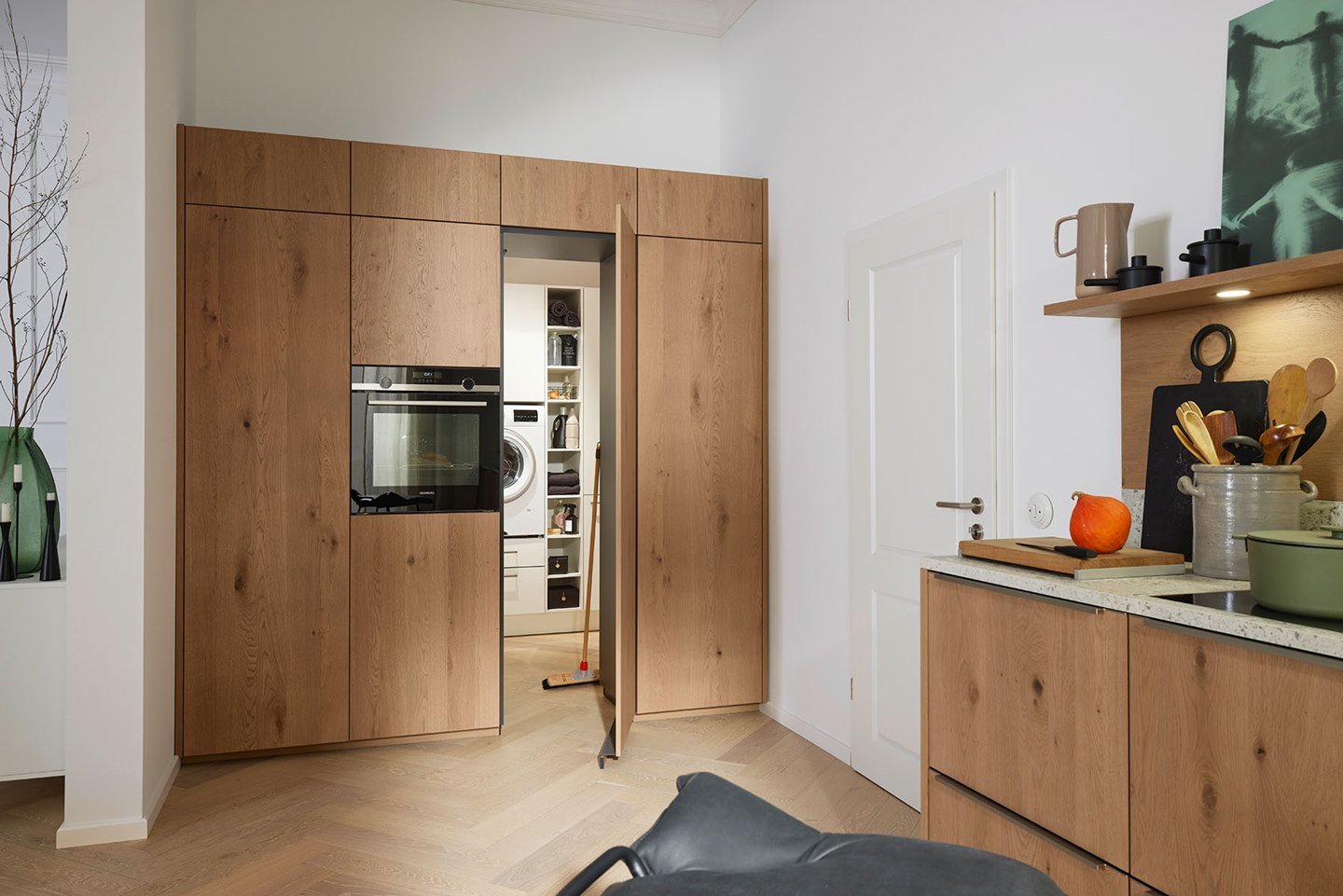 Reasons to love this planning example: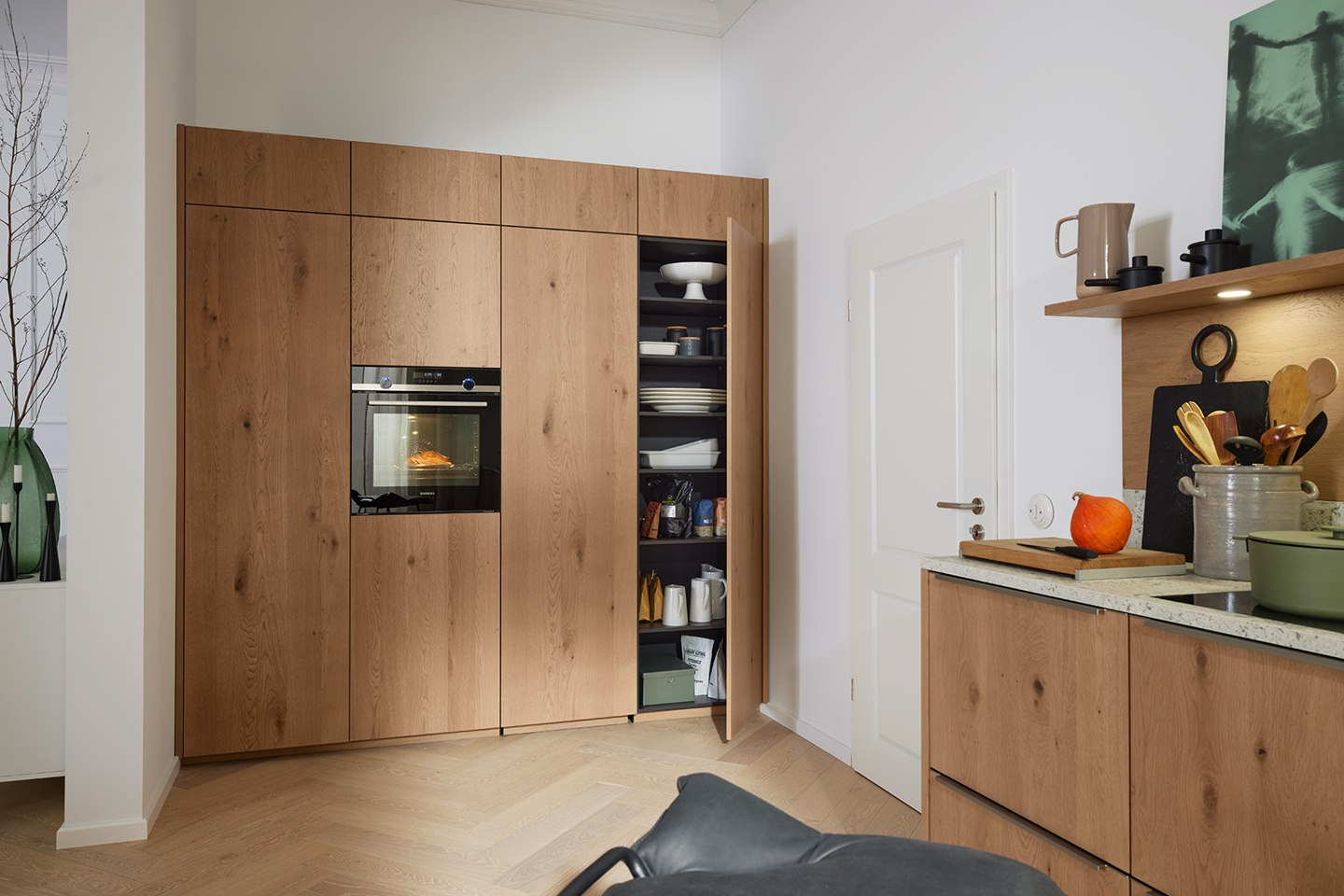 Side cabinet
Not only does the side cabinet offer a tremendous amount of storage space, but it also conceals an entire utility room.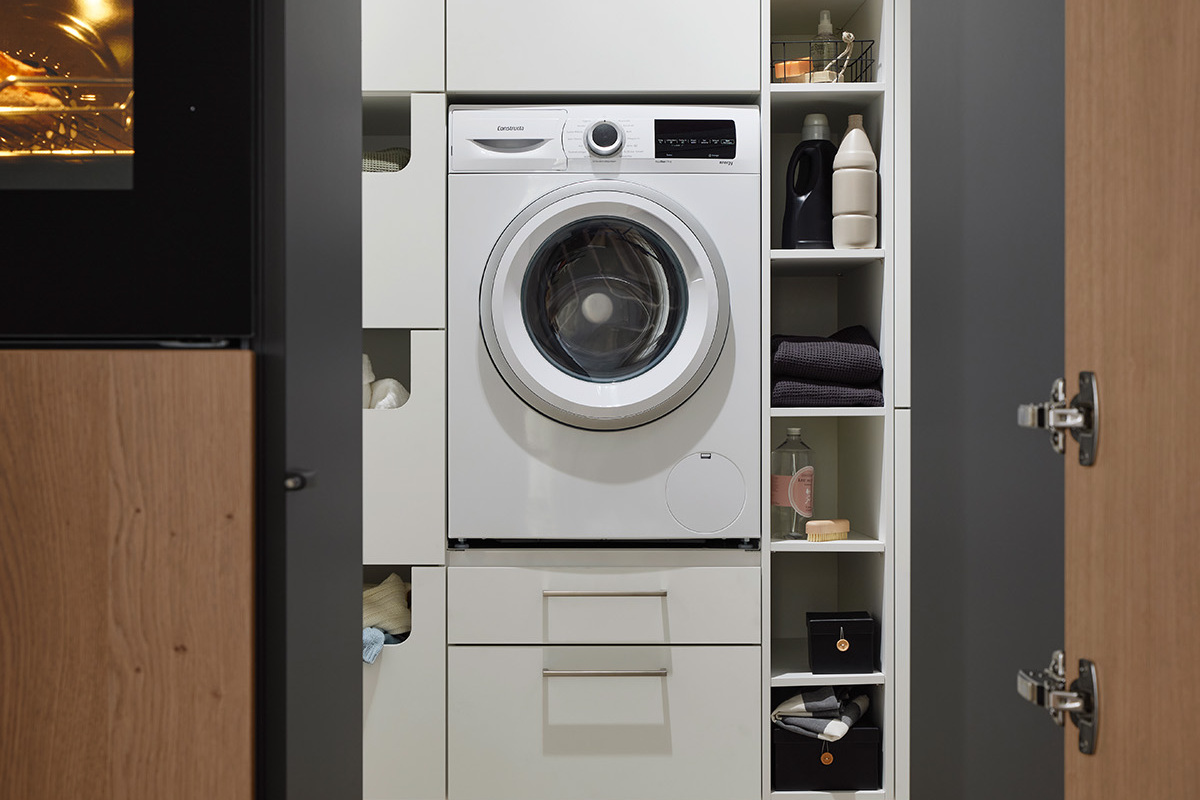 Hidden utility room
A touch of sophistication: The utility room elegantly concealed behind cabinet doors. Practical functionality meets understated aesthetics for an organized home.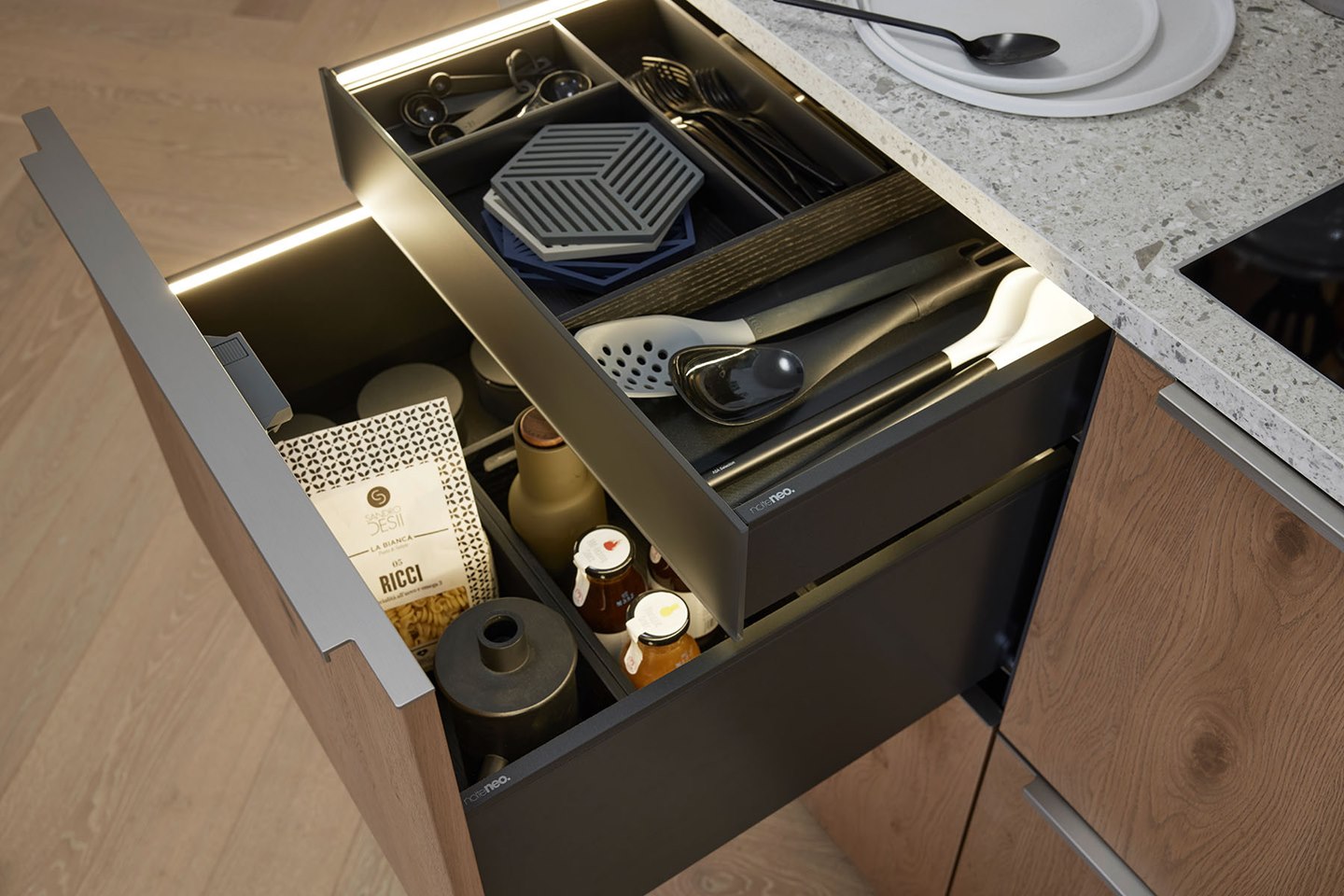 Nolte Neo drawer
With Nolteneo, design enthusiasts can make an impressive statement and add stylish elegance to their kitchen.