HOW TO MAKE YOUR KITCHEN ERGONOMIC
Even if you can easily forget it in the midst of so much cosiness: Kitchens are functional rooms. Behind the attractive surfaces, they offer a high degree of comfort that can be flexibly adapted to your individual needs. Cooking should be enjoyable and easy. Good planning is therefore not only chic and cosy, but also ergonomic. Comfortable working heights and clearly structured storage space are important ingredients. Nolte Küchen offers you countless planning options.
Working height
Adjust the working height to your height - not the other way round! The rule of thumb: when the elbow is bent, the distance between the forearm and the worktop should be 15 centimetres. By combining the base unit, plinth and worktop, you can achieve the right height for you.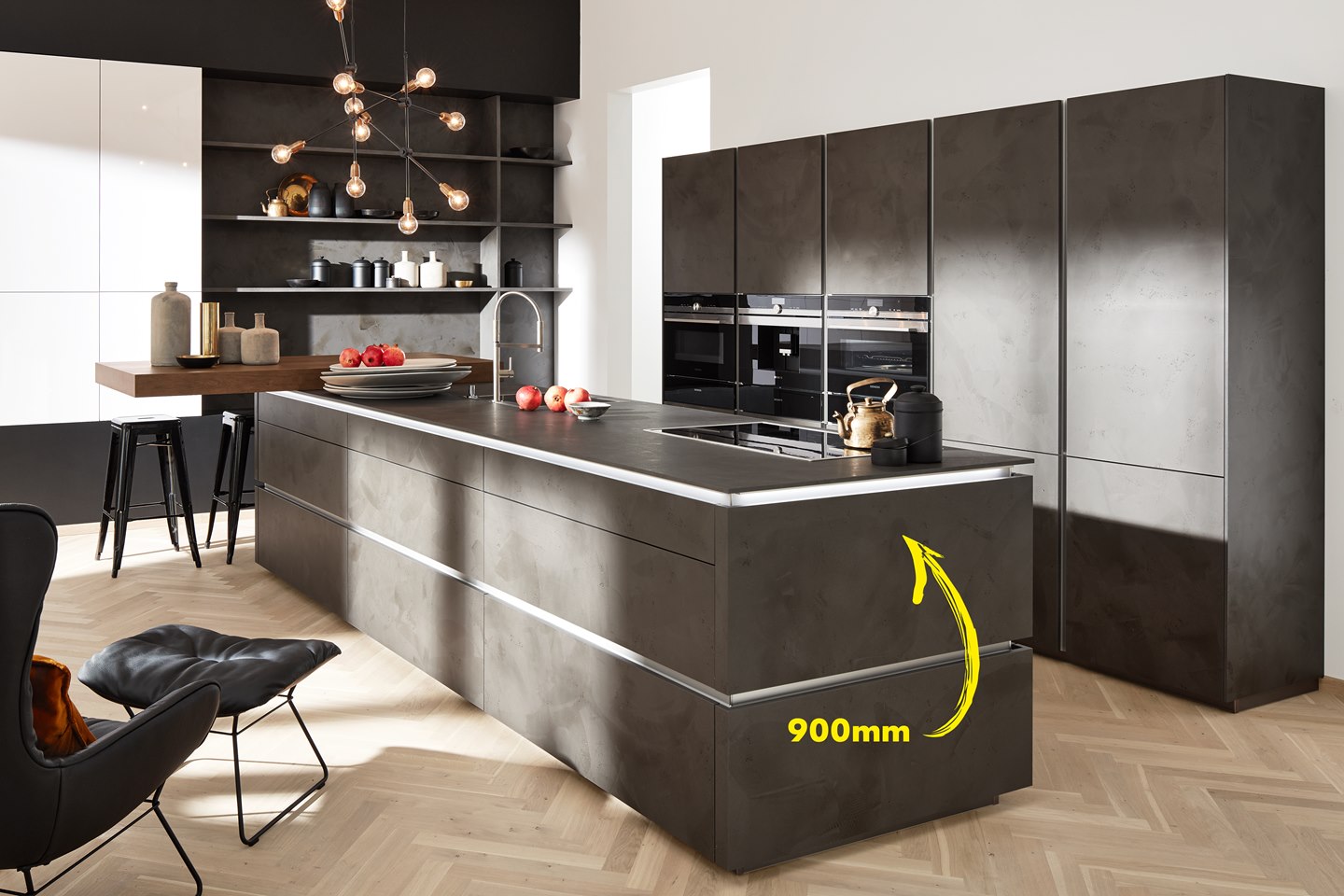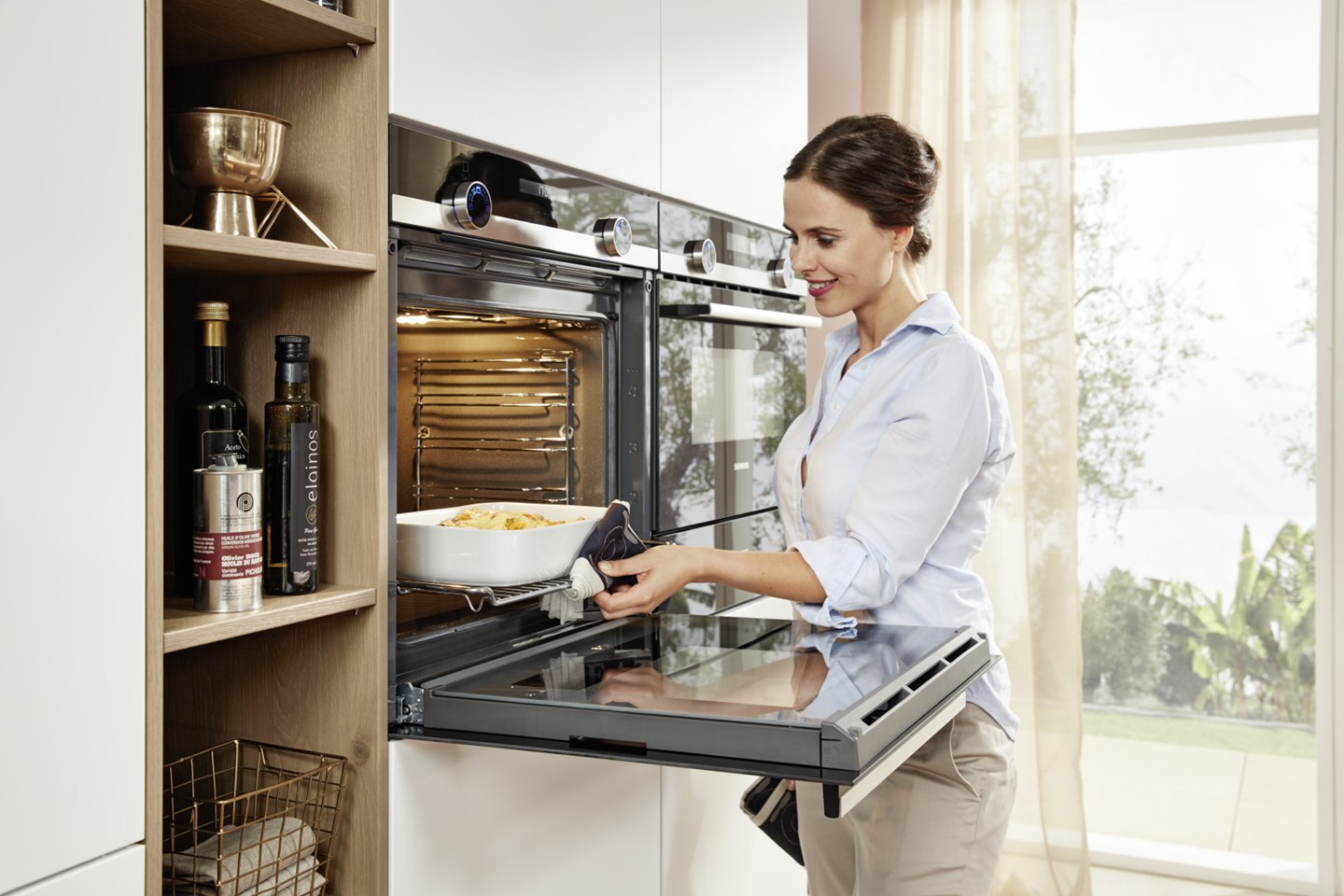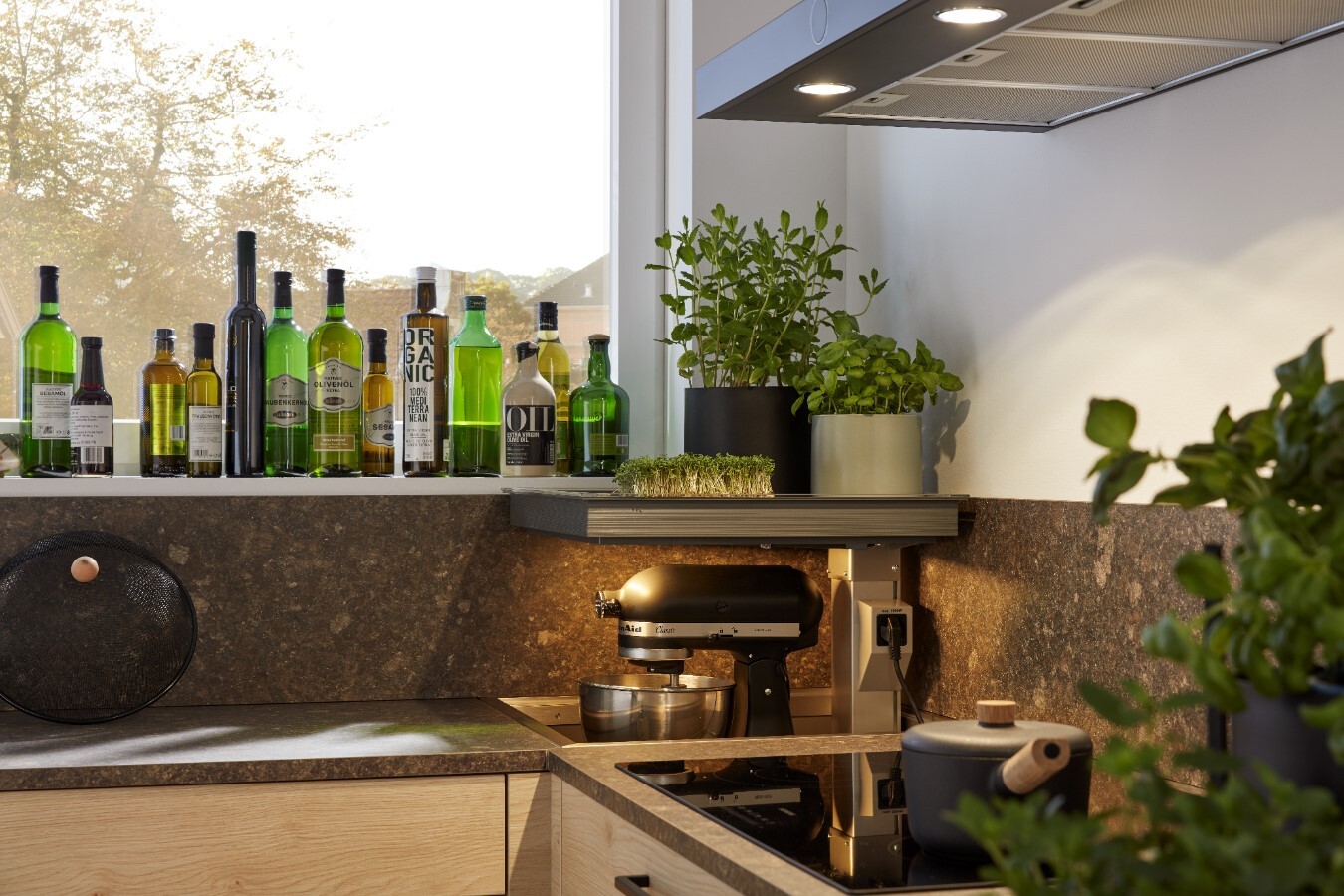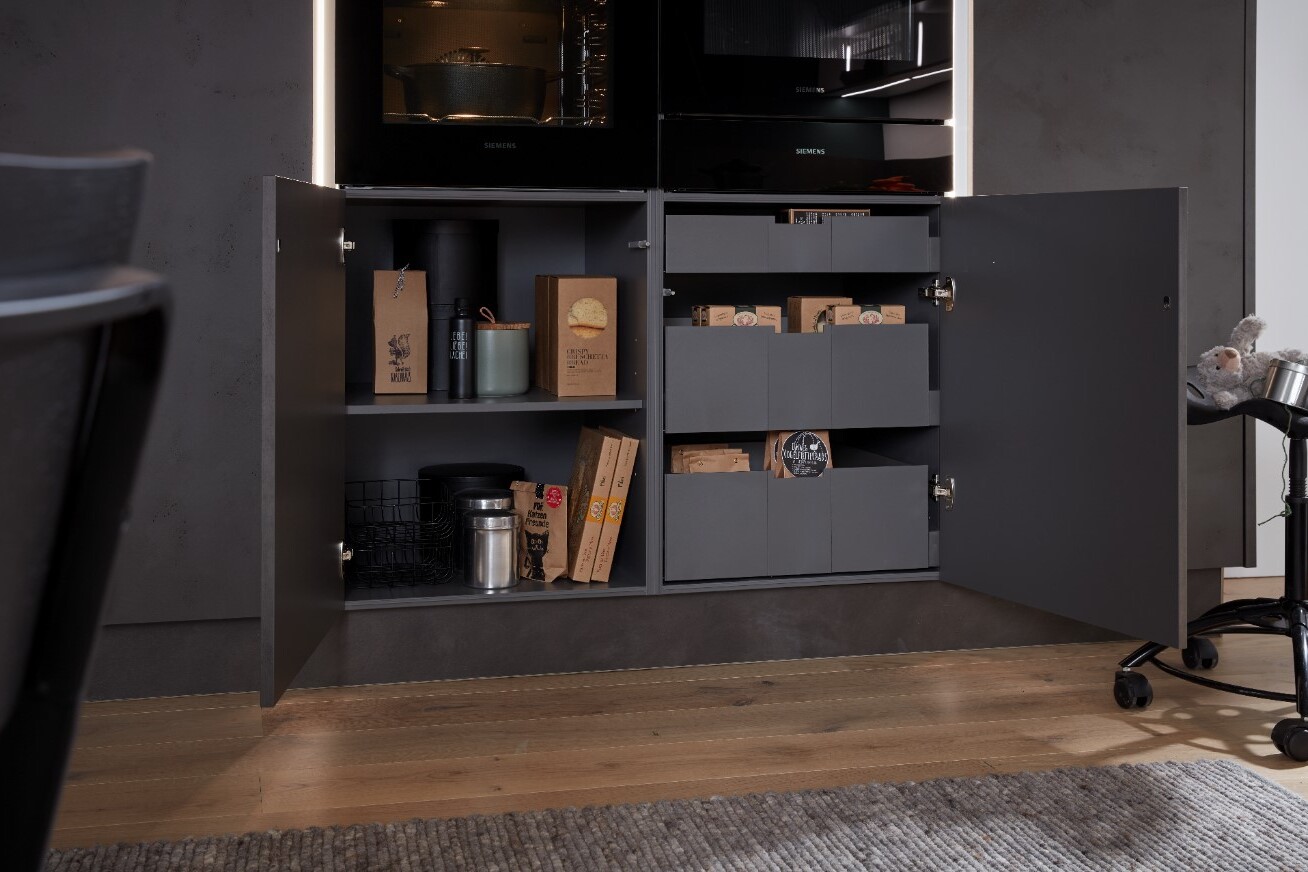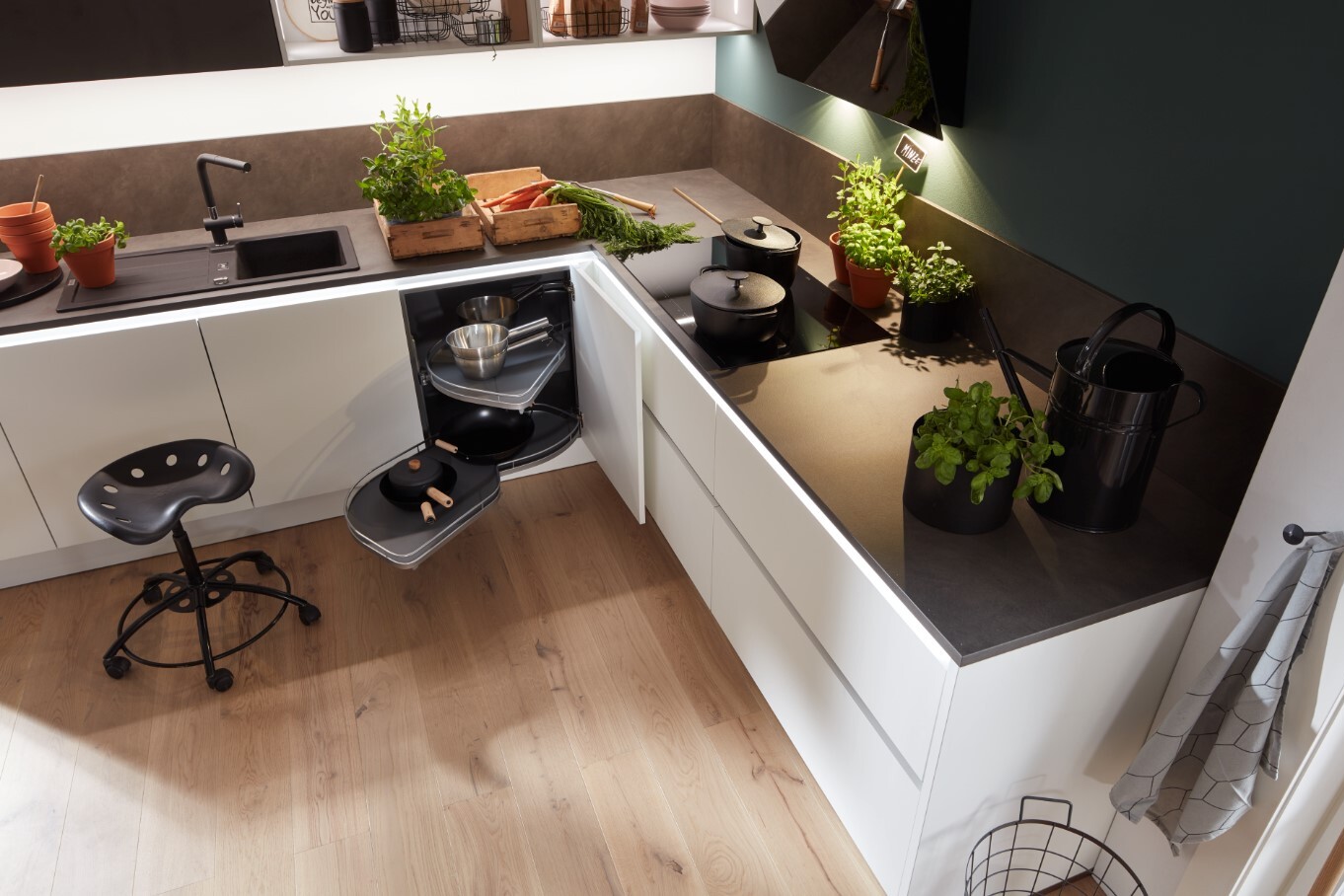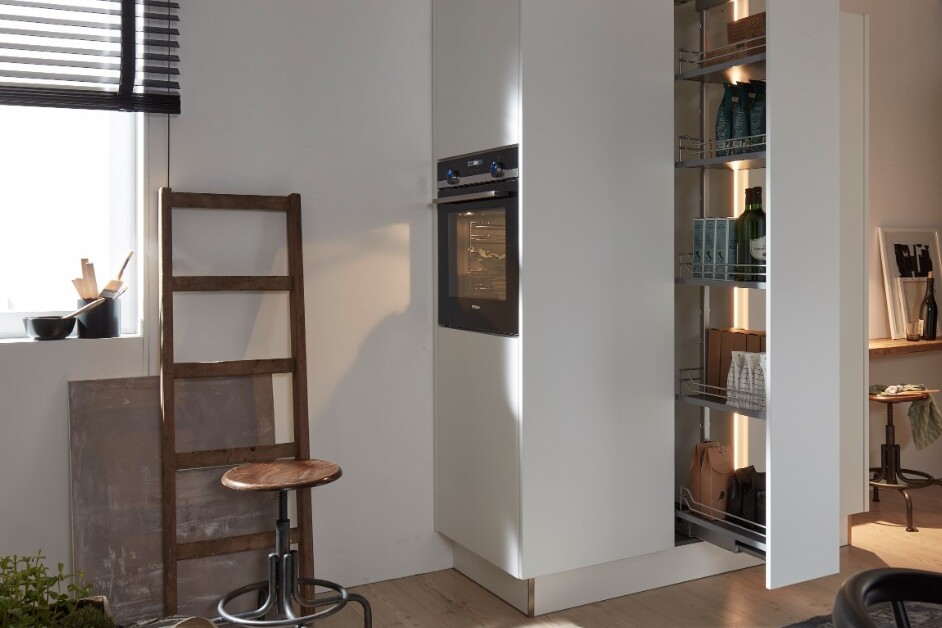 Short distances
Speaking of distances! For the ergonomics, distances also play an important role. How to arrange the different areas so that working is easy depends not only on the form of the kitchen, but also on the respective conditions. For this reason, we have dedicated a separate article to the subject with even more tips and tricks!