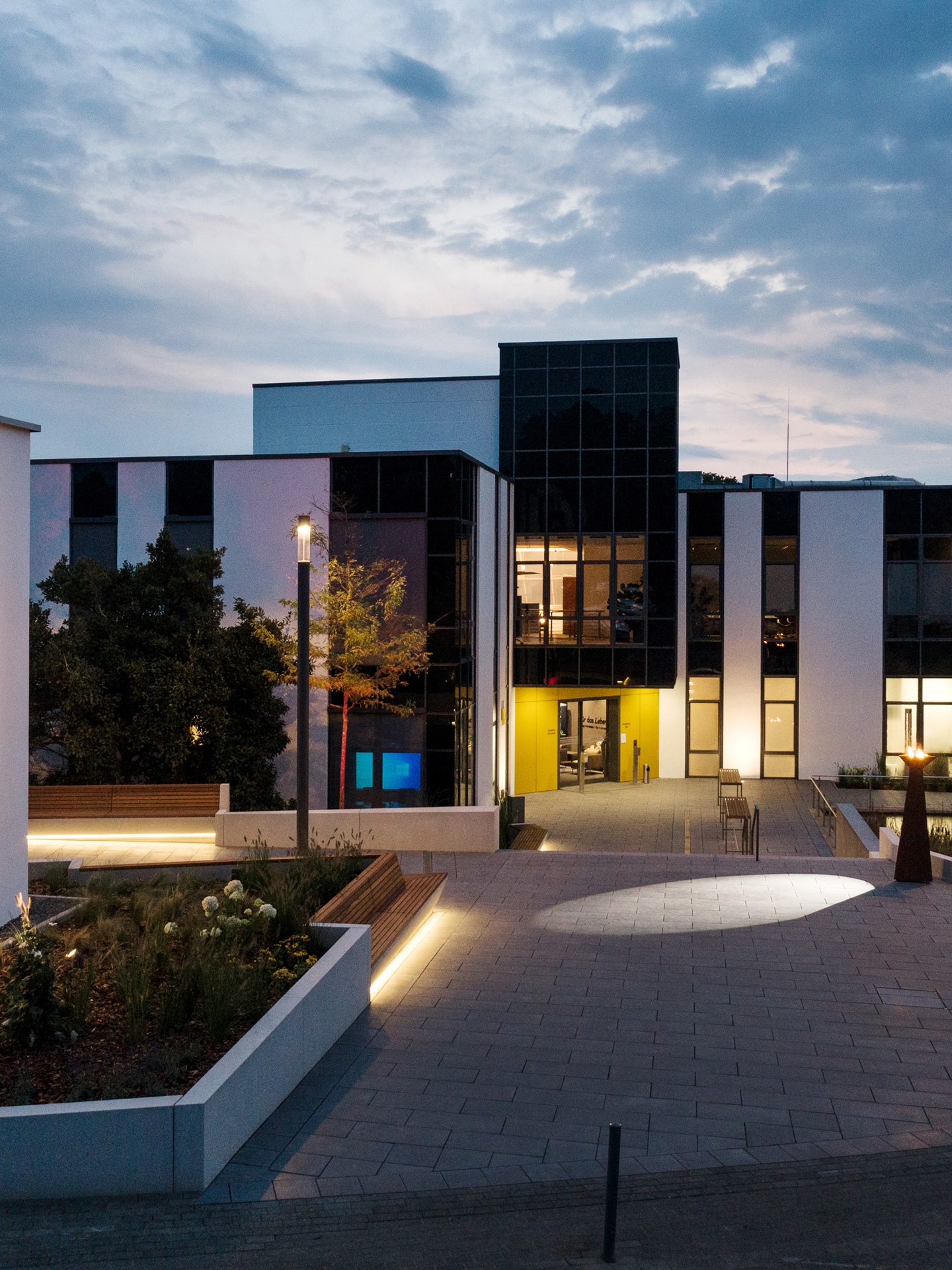 Our kitchen showroom in Löhne
As a kitchen manufacturer, we have also set up our own showroom in Löhne to provide you as a customer with inspiration and to give you hands-on experience of our kitchens. Covering an area of over 7,000 square metres, our showroom enables you to experience a wide variety of kitchens and product versions. For the purposes of precise planning and creating a quotation, we will also be happy to put you into contact with your local Nolte Küchen retail partner.
Visit us
We are very pleased that you would like to visit us in our Nolte FORUM. To register, please follow the 3 steps below:
Enter personal data
Enter address and contact details
Select visit time
It is of course also possible to register on site at the Nolte FORUM. Please allow for a short waiting time if necessary.
Opening times
Mondays - Wednesday 10 am to 5 pm
(On the 20th of December, the FORUM will be closed from 1 PM.)
Thursday - Friday 10 am to 6 pm
Every 1st Saturday of the month 10 am to 4 pm
The Nolte Forum will be closed from December 22 to December 29, 2023.
Address
Nolte Küchen GmbH & Co. KG
Anni-Nolte-Straße 4
32584 Löhne
Virtual tour of the exhibition
Experience our exhibition in Löhne in a virtual tour. Take a look around and discover the most diverse planning options. This will be the perfect inspiration for your own dream kitchen from Nolte Küchen.