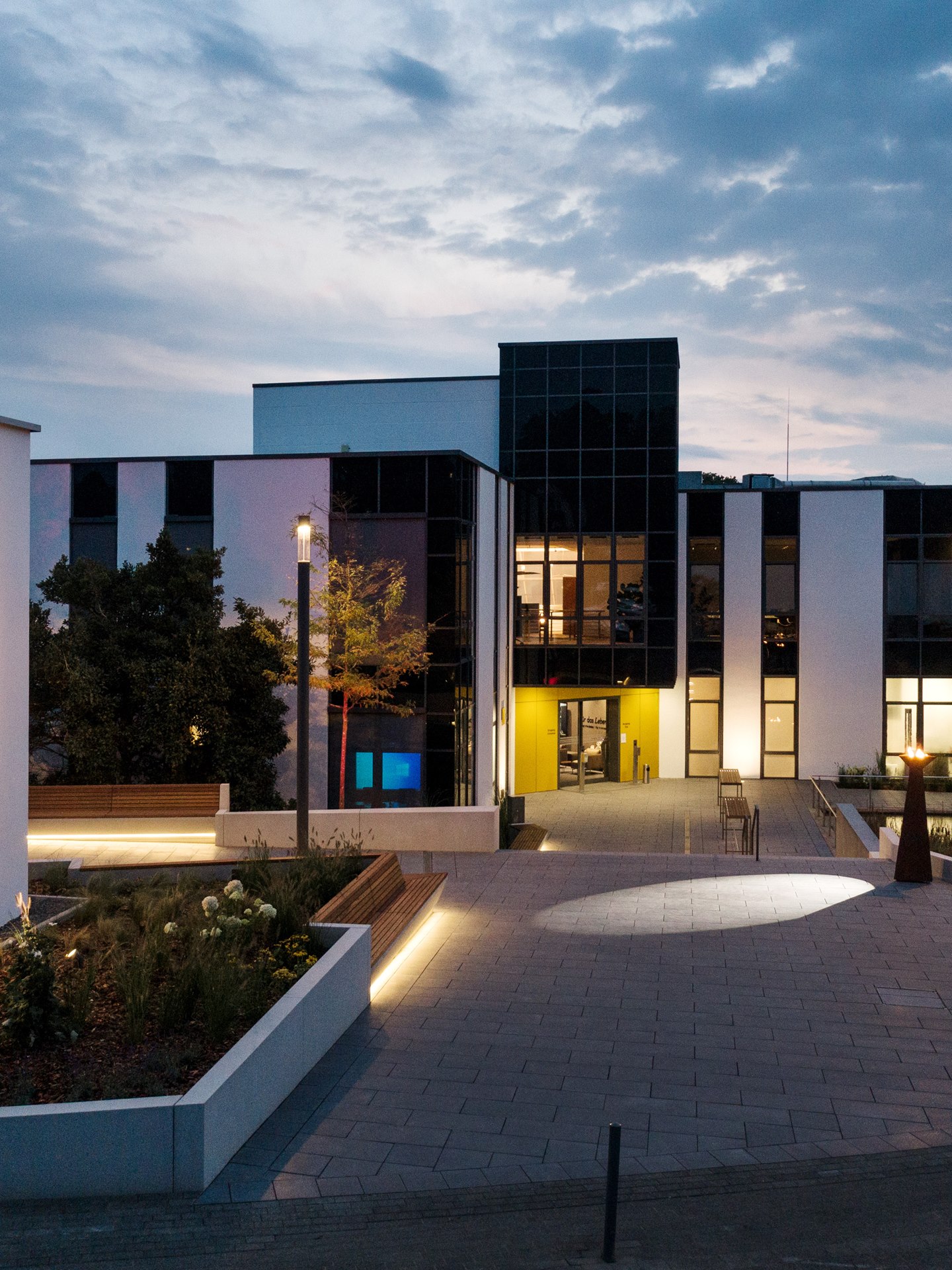 Our kitchen showroom in Löhne
As a kitchen manufacturer, we have also set up our own showroom in Löhne to provide you as a customer with inspiration and to give you hands-on experience of our kitchens. Covering an area of over 7,000 square metres, our showroom enables you to experience a wide variety of kitchens and product versions. For the purposes of precise planning and creating a quotation, we will also be happy to put you into contact with your local Nolte Küchen retail partner.
Opening times
Mondays - Wednesday 10:00 am to 5:00 pm
Thursday - Friday 10:00 am to 6:00 pm
Every 1st Saturday of the month 10:00 am to 4:00 pm
Our NOLTE FORUM will be closed on the following days:
16.11.2022
21.11.-22.11.2022
29.11.-30.11.2022
01.12.2022
20.12.2022
27.12.2022
30.12.2022
For an appointment, please contact us in advance at the number +4957328998399.
We invite you to discover the NOLTE FORUM in a virtual 360° tour.
Address
Nolte Küchen GmbH & Co. KG
Anni-Nolte-Straße 4
32584 Löhne
Virtual tour of the exhibition
Experience our exhibition in Löhne in a virtual tour. Take a look around and discover the most diverse planning options. This will be the perfect inspiration for your own dream kitchen from Nolte Küchen.