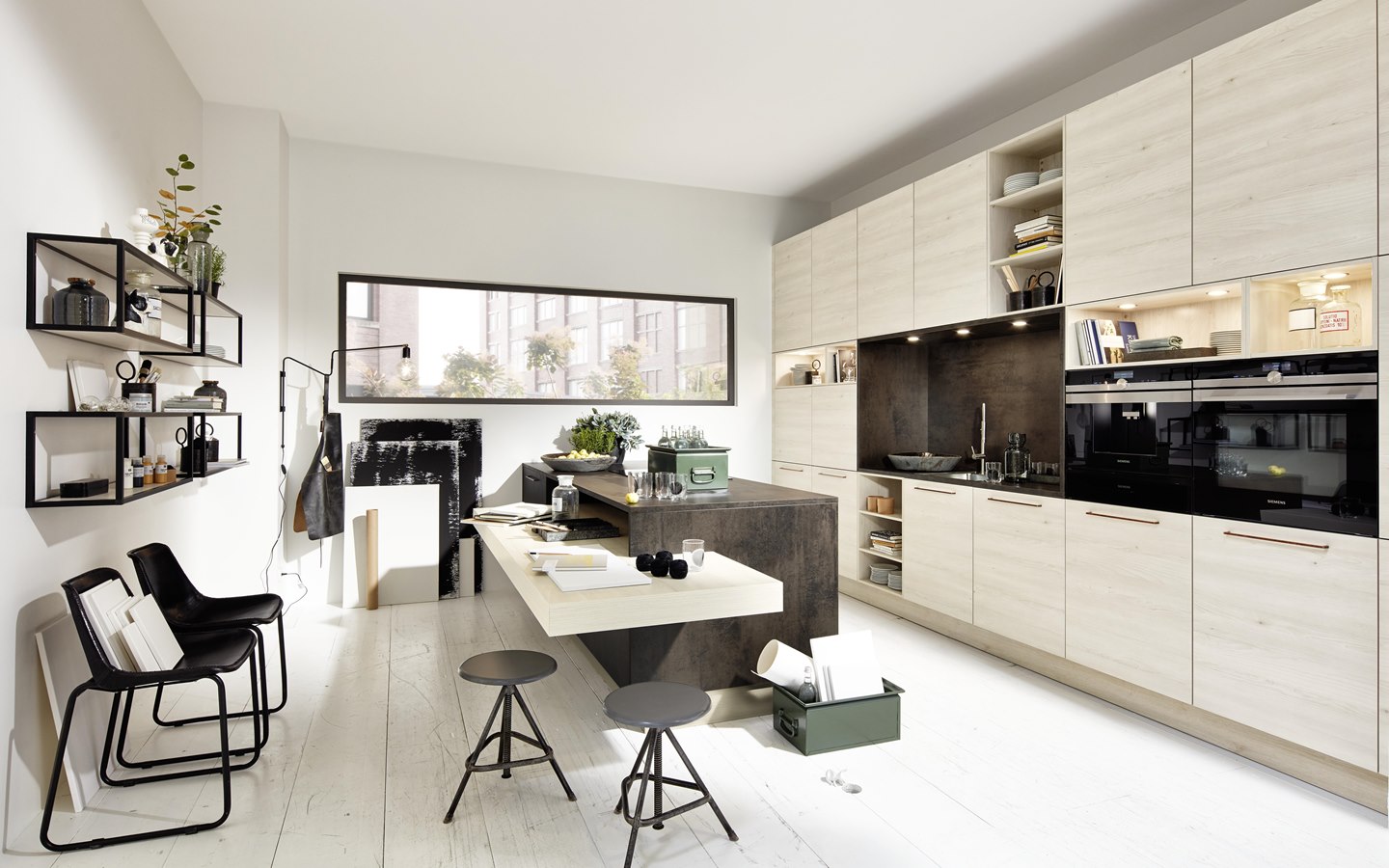 Kitchen ideas
Copper in the kitchen? Perfect!
Design on the spot: this kitchen appeals for the exceptionally beautiful combination of light wood and strong copper oxide. Classic forms and clever details make it perfect. Five stars for this combination.
Take a closer look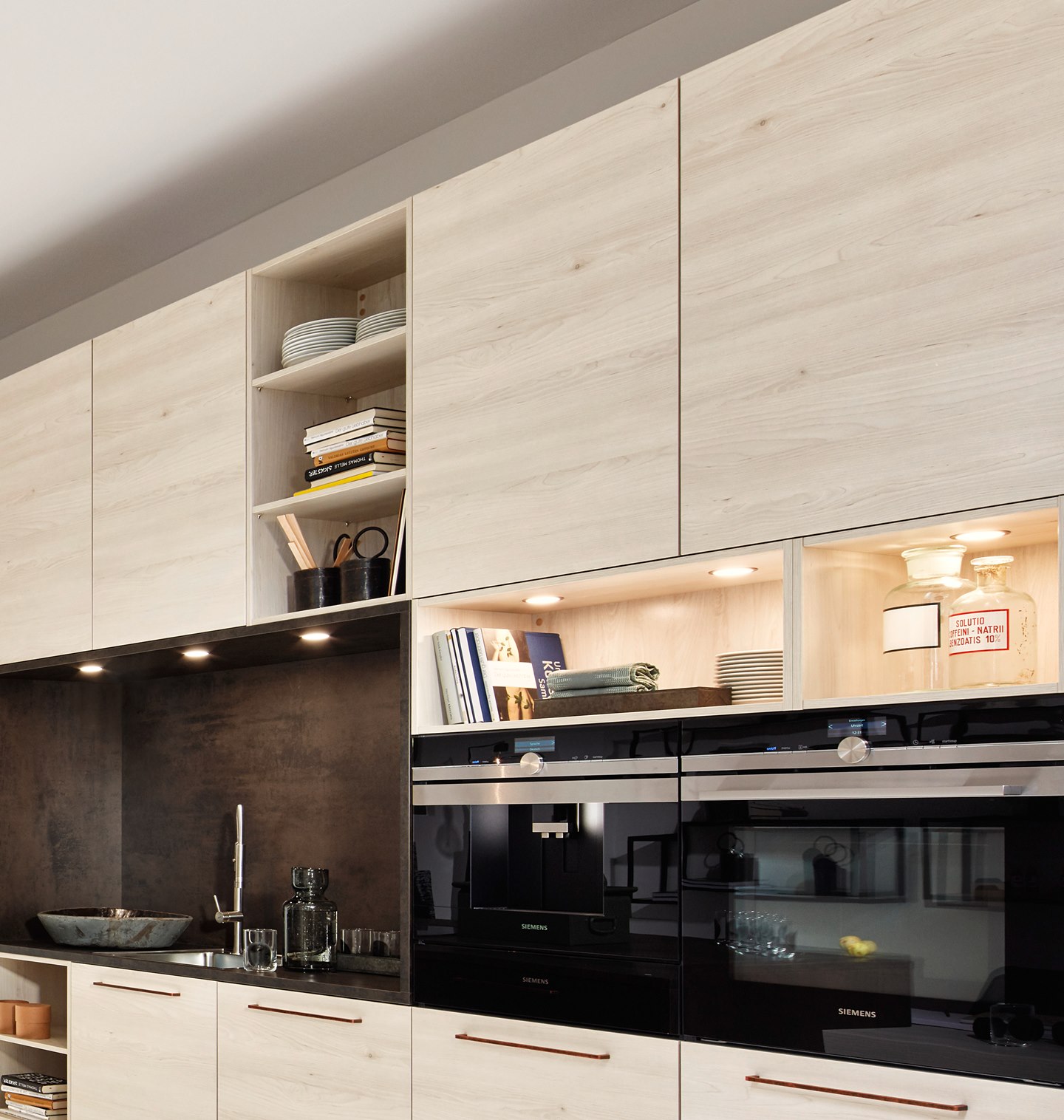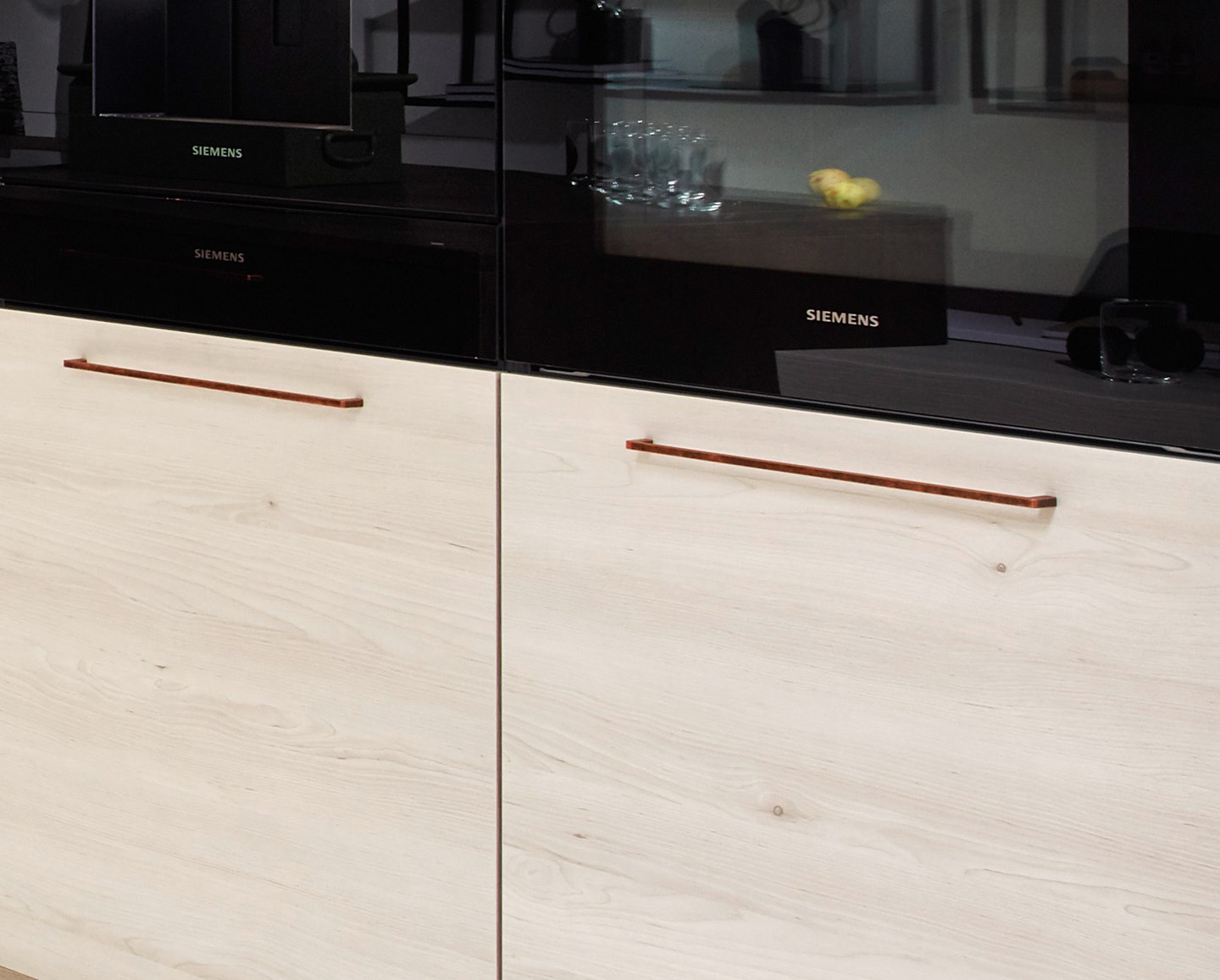 Reasons to love this planning example: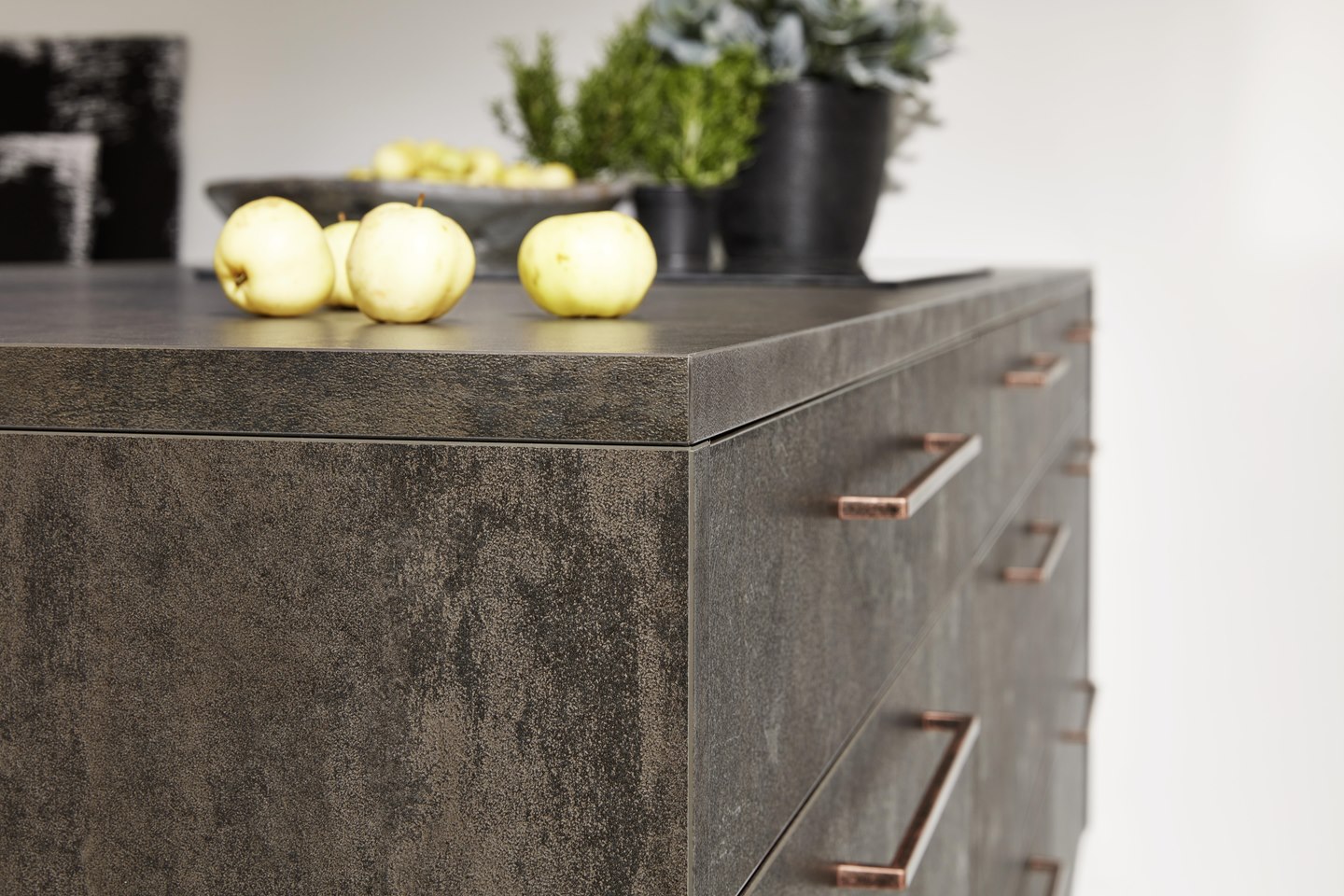 An eye-catcher: the front in copper oxide
Thanks to the surprisingly real-looking metal reproduction in copper oxide, this kitchen looks as exclusive as it does elegant – just as it should.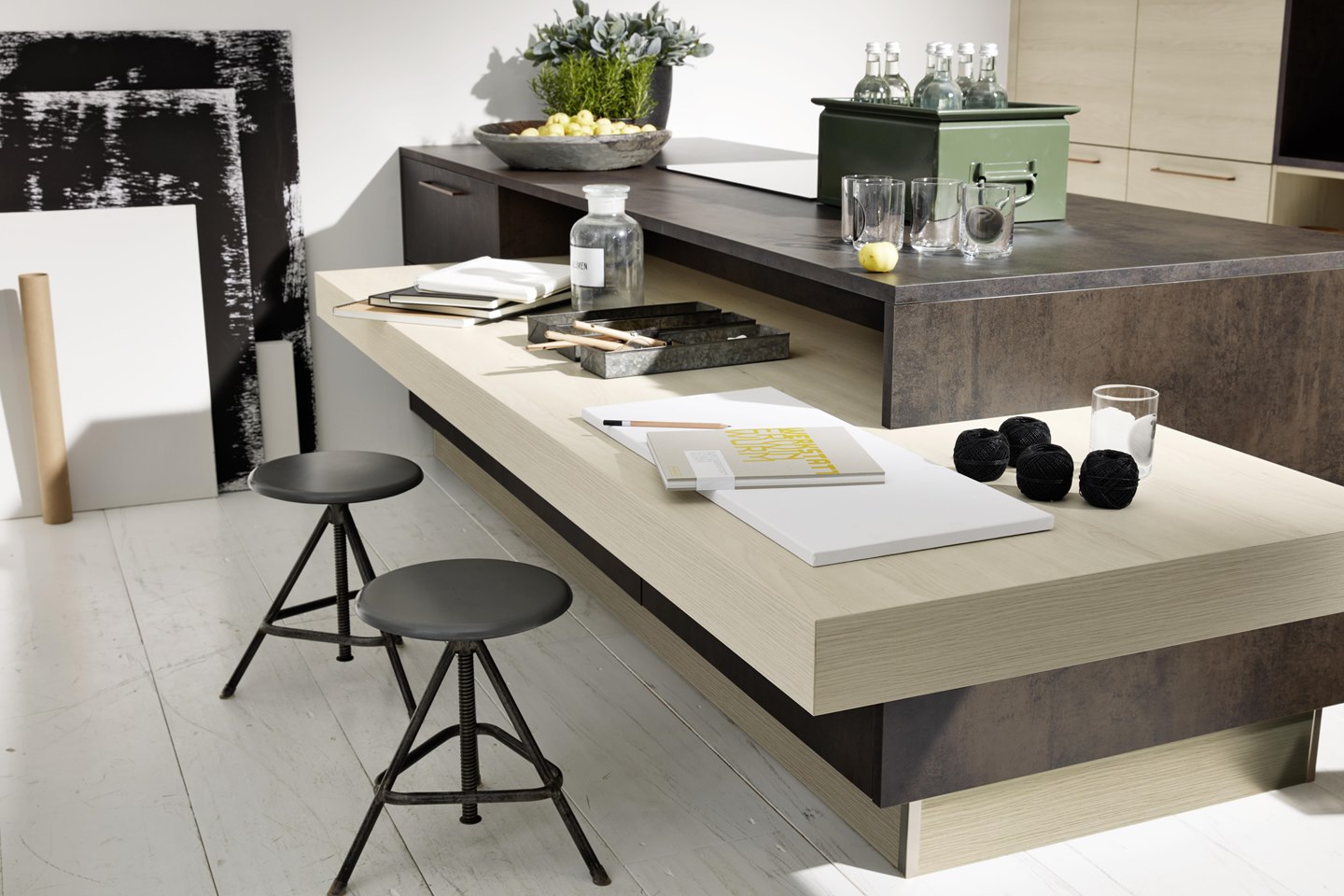 A perfect fit: cooking island with an integrated table
This kitchen comes with a clever solution for the dining area. We've integrated a generous table in the cooking island that can also be used as a worktop.
Kitchen, or already the living room?
The open shelf wall units create a harmonious transition from the kitchen to the living area. This is also the perfect place to display all your favourite items.