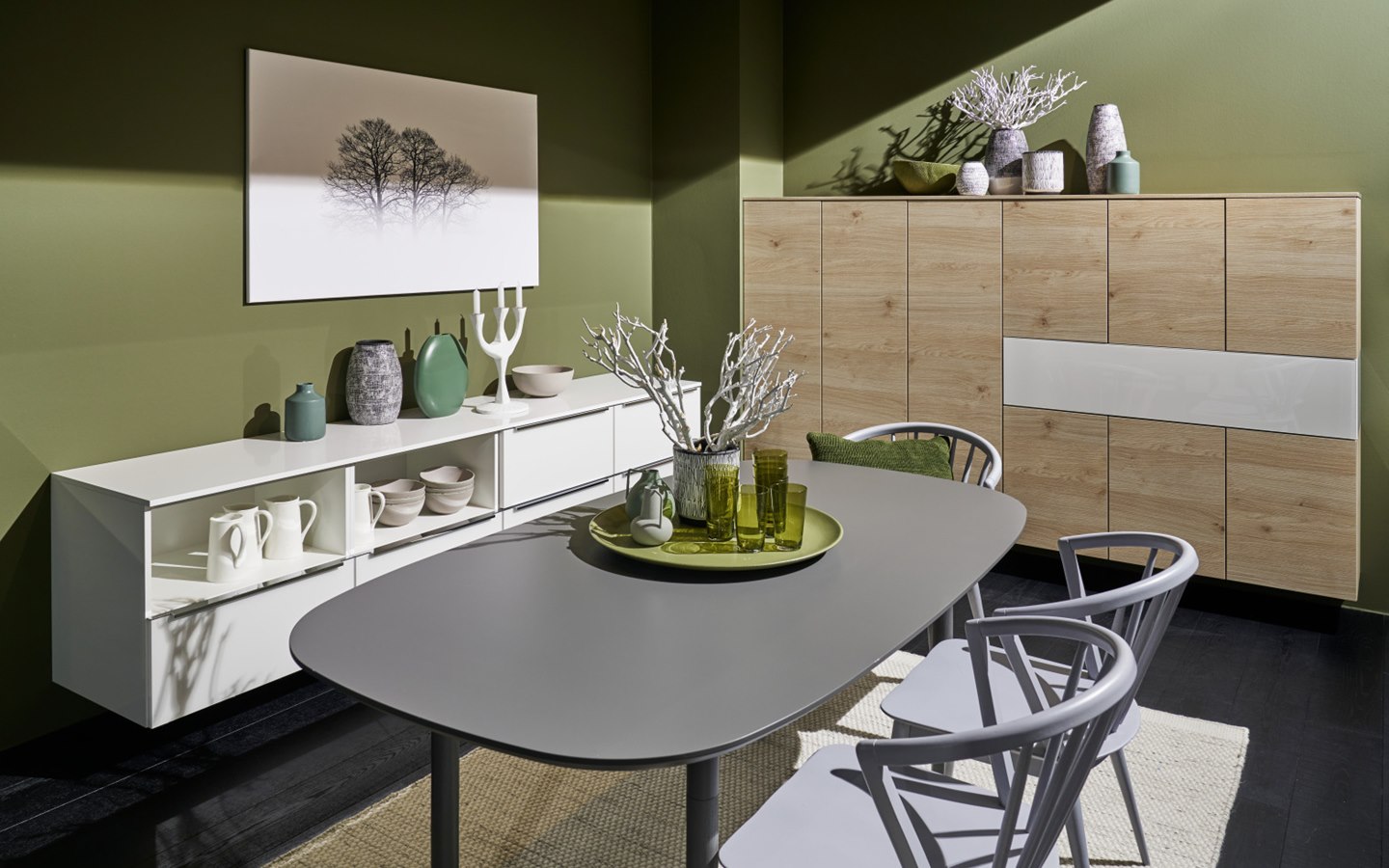 Kitchen ideas
Scandinavian flair meets elegant glass
This living room is characterised by its perfect combination of elegance and Scandinavian flair. The rustic look creates unique and warm moments for the whole family.
Reasons to love this planning example: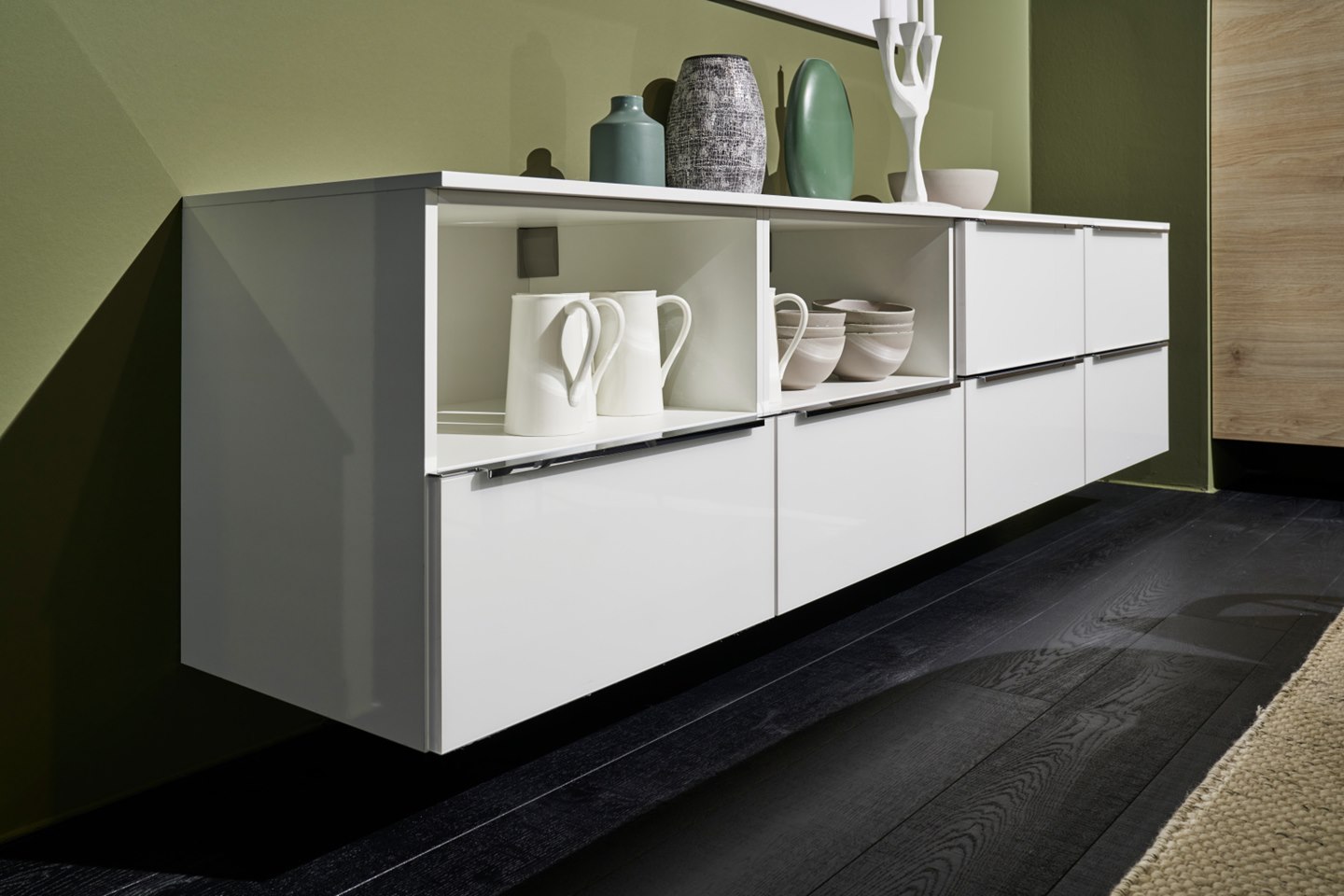 An elegant space saver
This combination of storage space and elegance is a true highlight for your living room.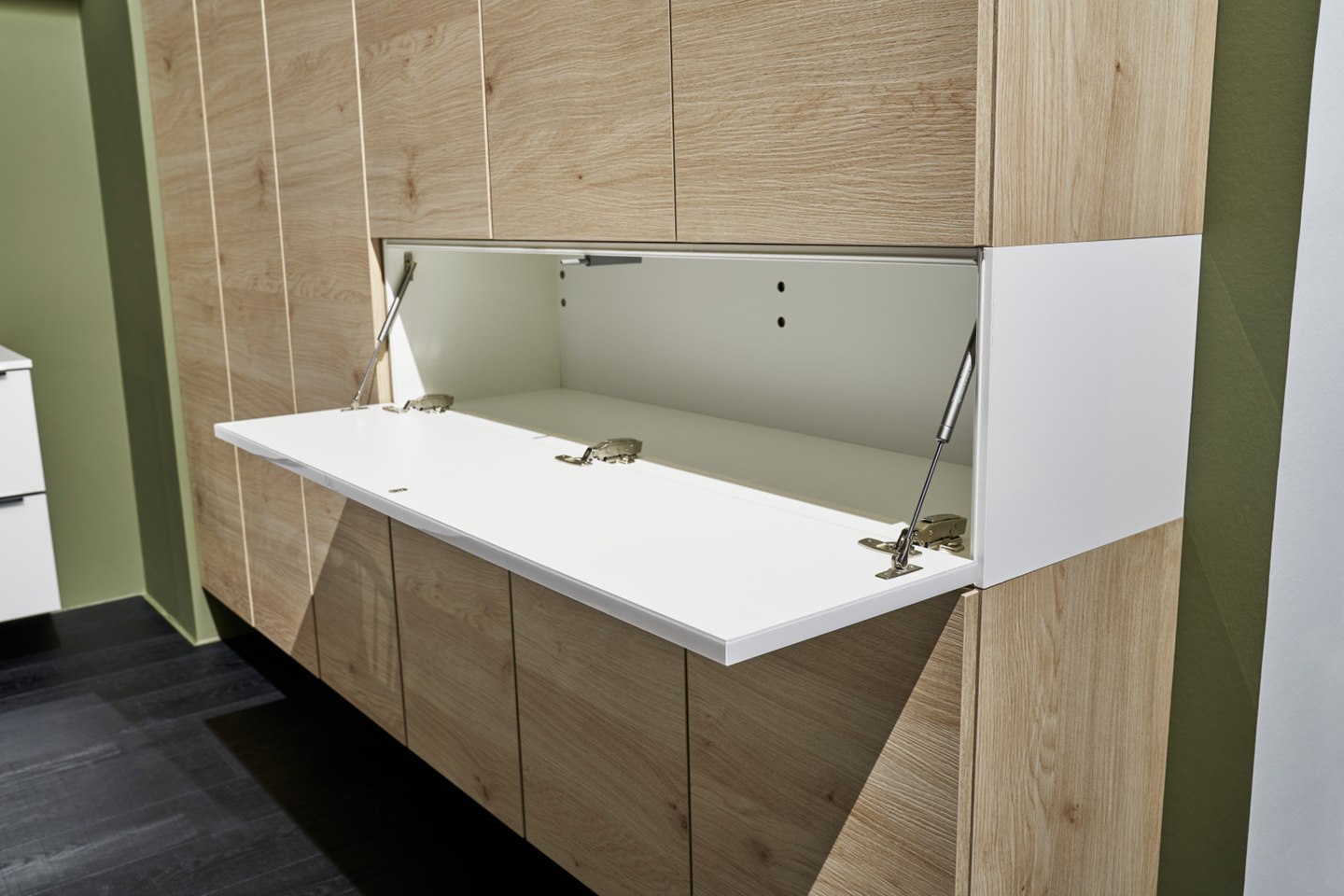 A bar at home
The bar integrated in the wall unit is the perfect place for storing bottles and the matching glasses!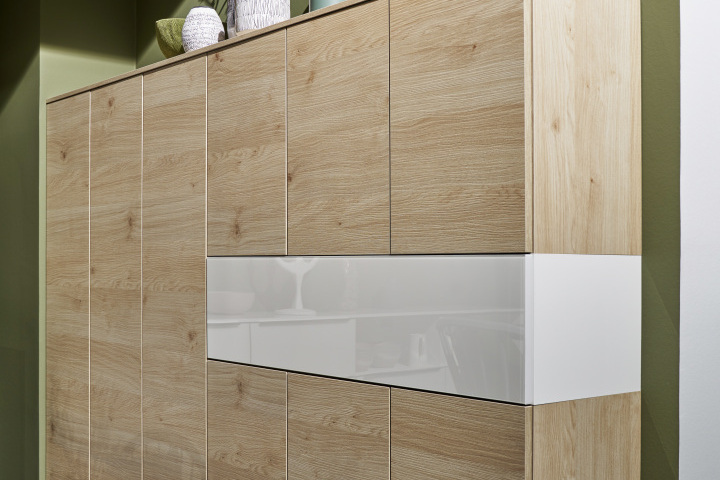 An elegant style change
The classy bar flap compartment in high-gloss white makes the wooden front look even more elegant and gives the unit as a whole more personality!