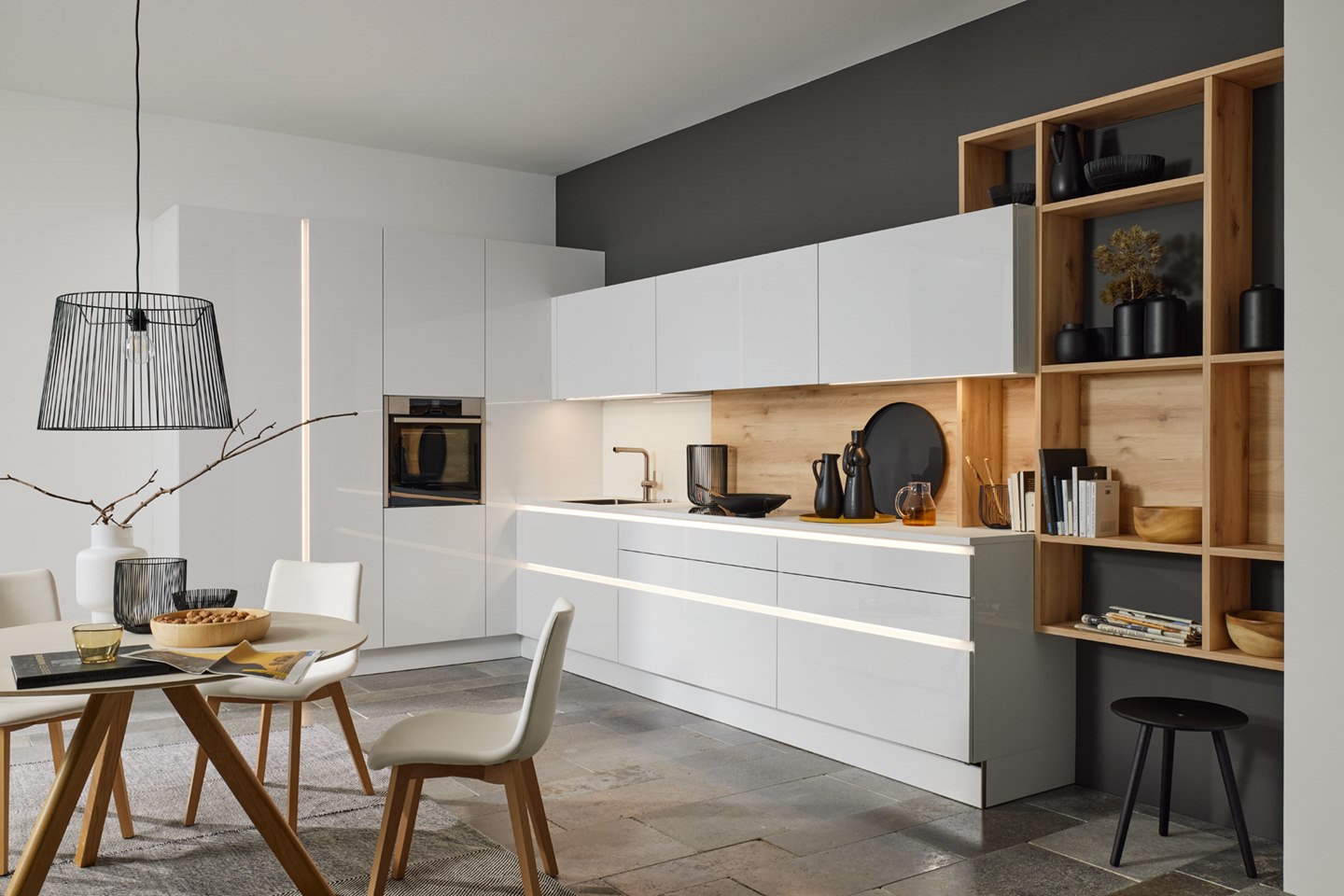 Fronts
FINE LACK: Genuine lacquer front with glossy style
The lacquered surfaces of the FINE LACK have a clear design with a brilliant effect. The handleless front creates a clean, uniform impression.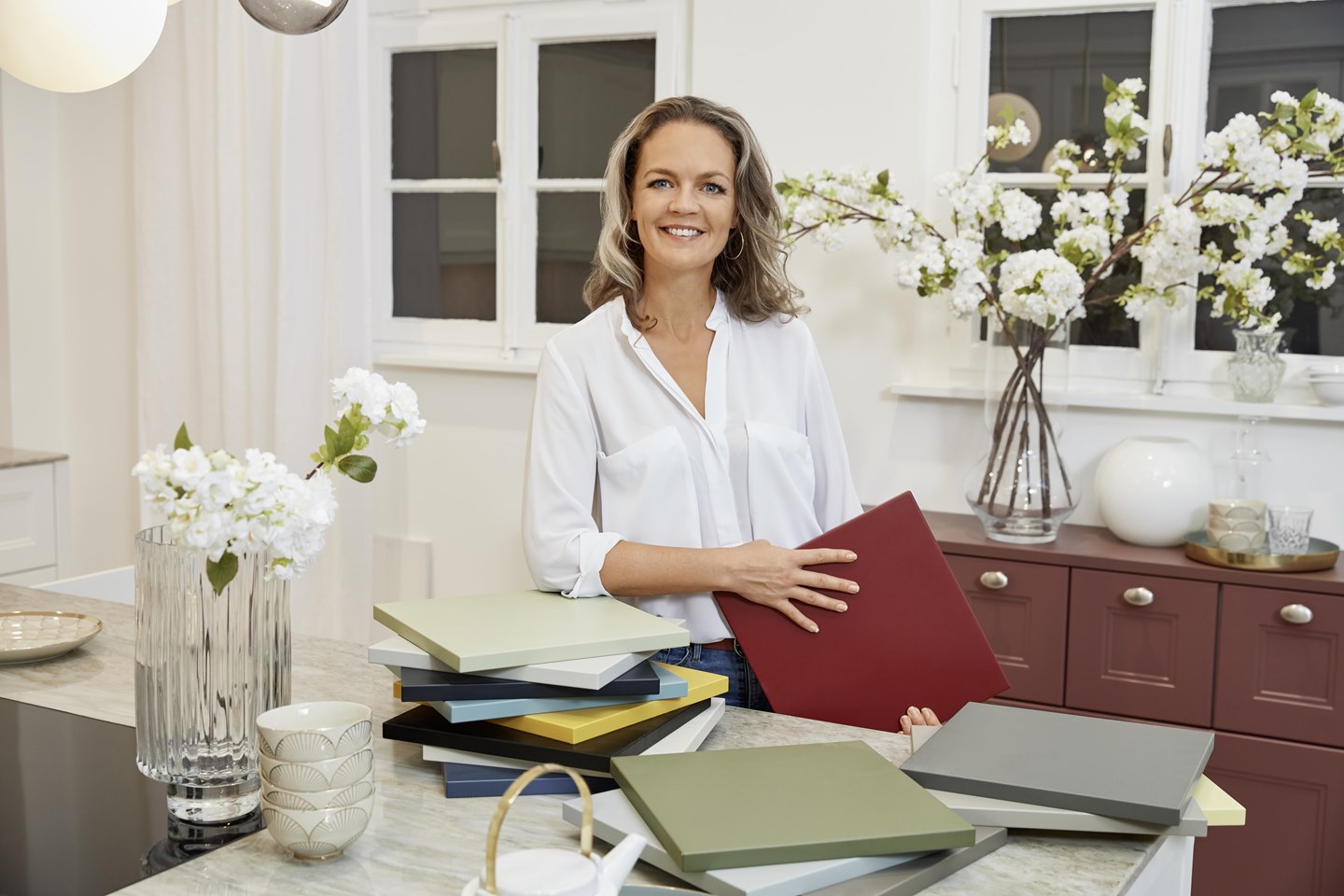 Material
The front features a high-gloss finish with a high-quality genuine lacquer application and lacquered edges all round.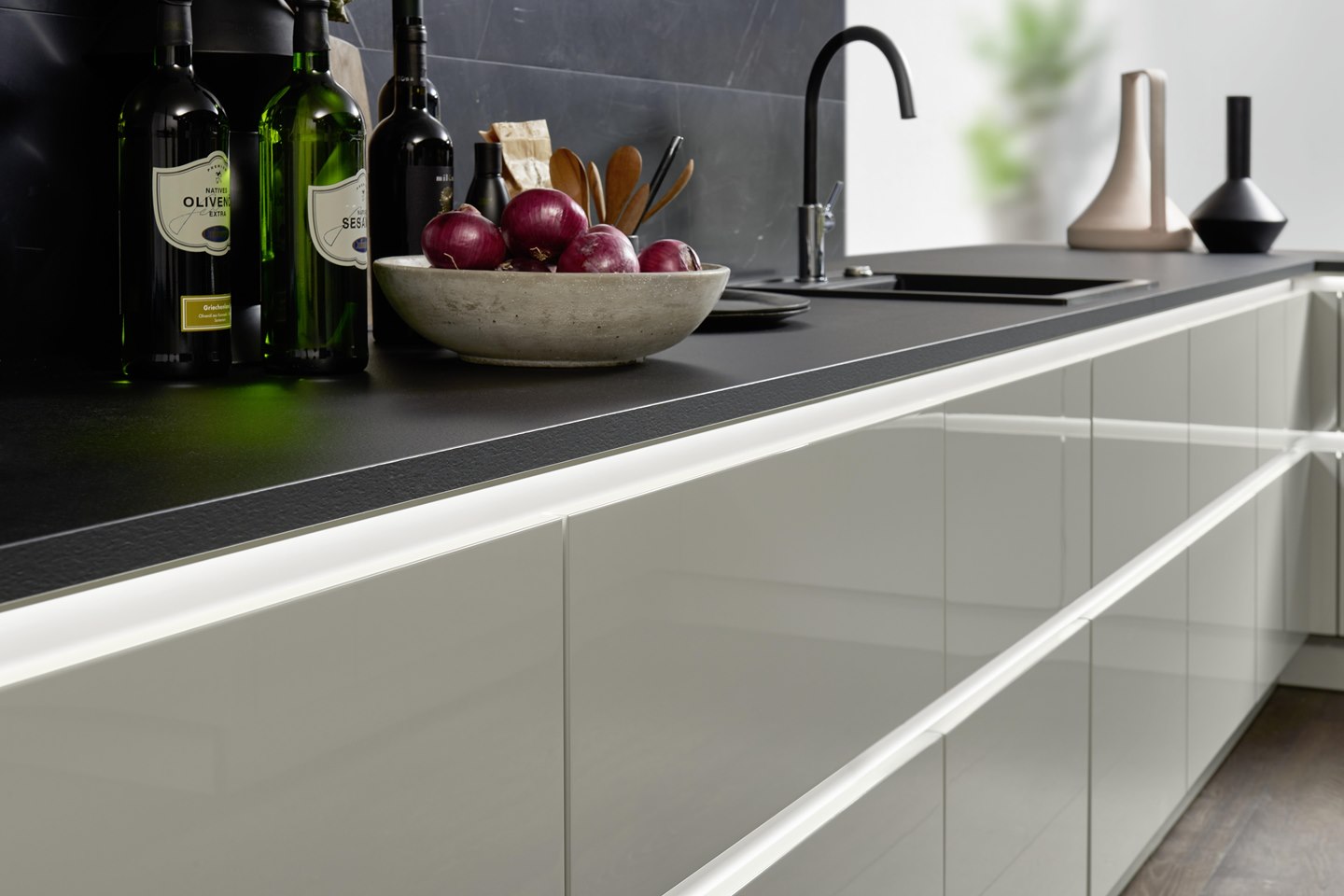 Matrix Art
This front range is available in MatrixArt (handleless).