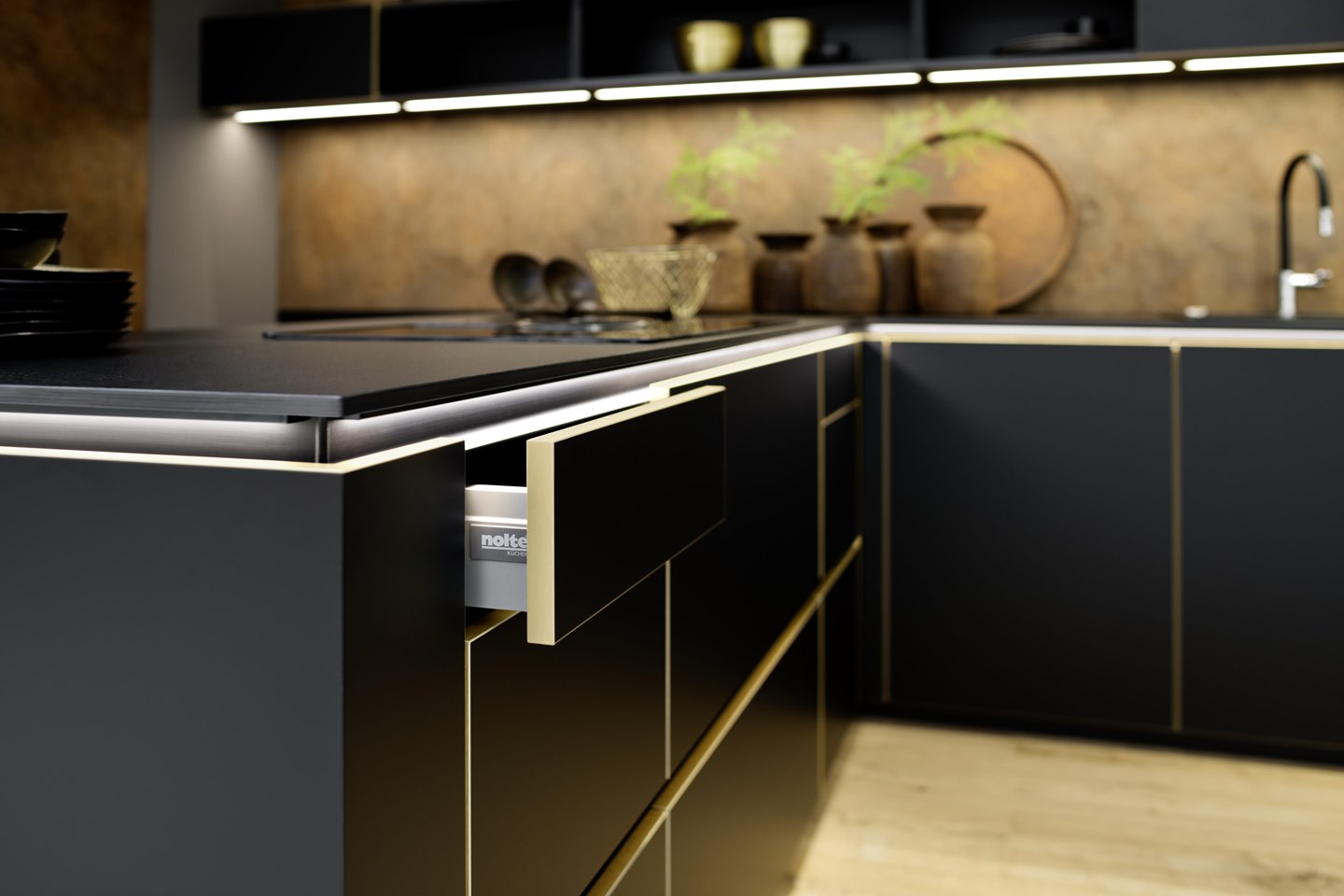 Fronts
FLAIR
A kitchen with style! The FLAIR front is characterised by its elegant-looking edges in a stainless steel or brass look, therefore creating skilful highlights.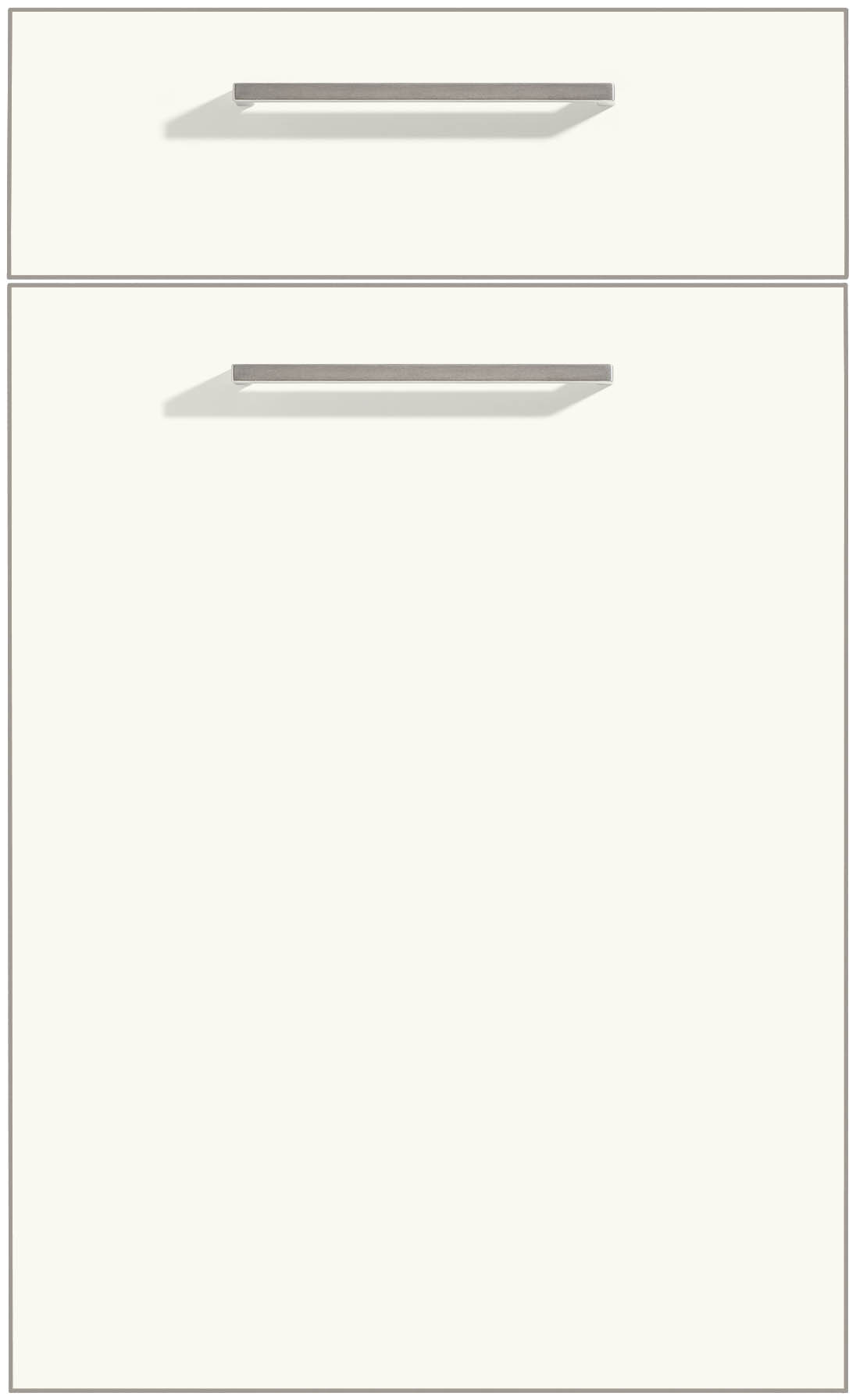 White-stainless steel look
935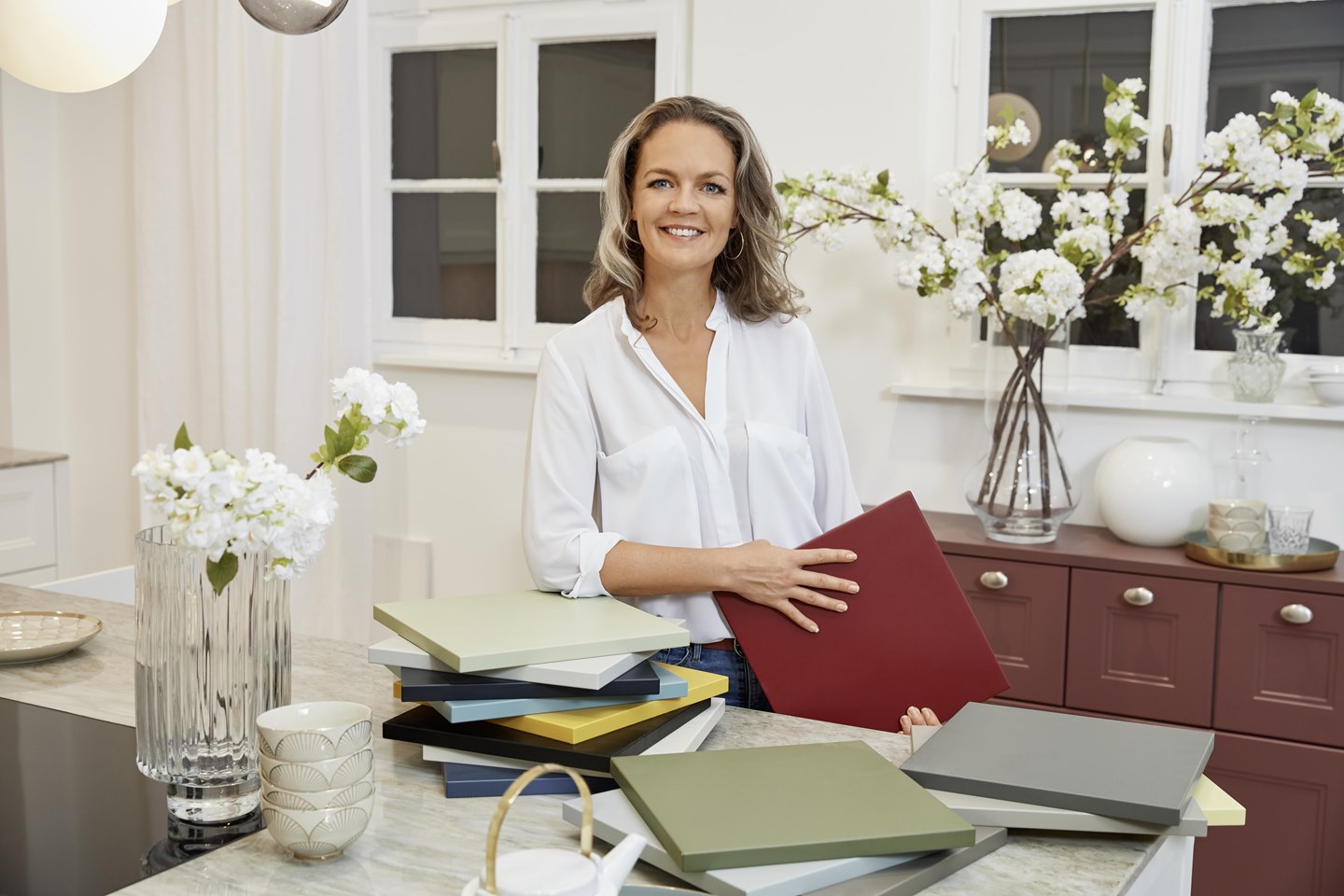 Material
The front features a high-quality, soft mat and extremely hard-wearing laminate surface.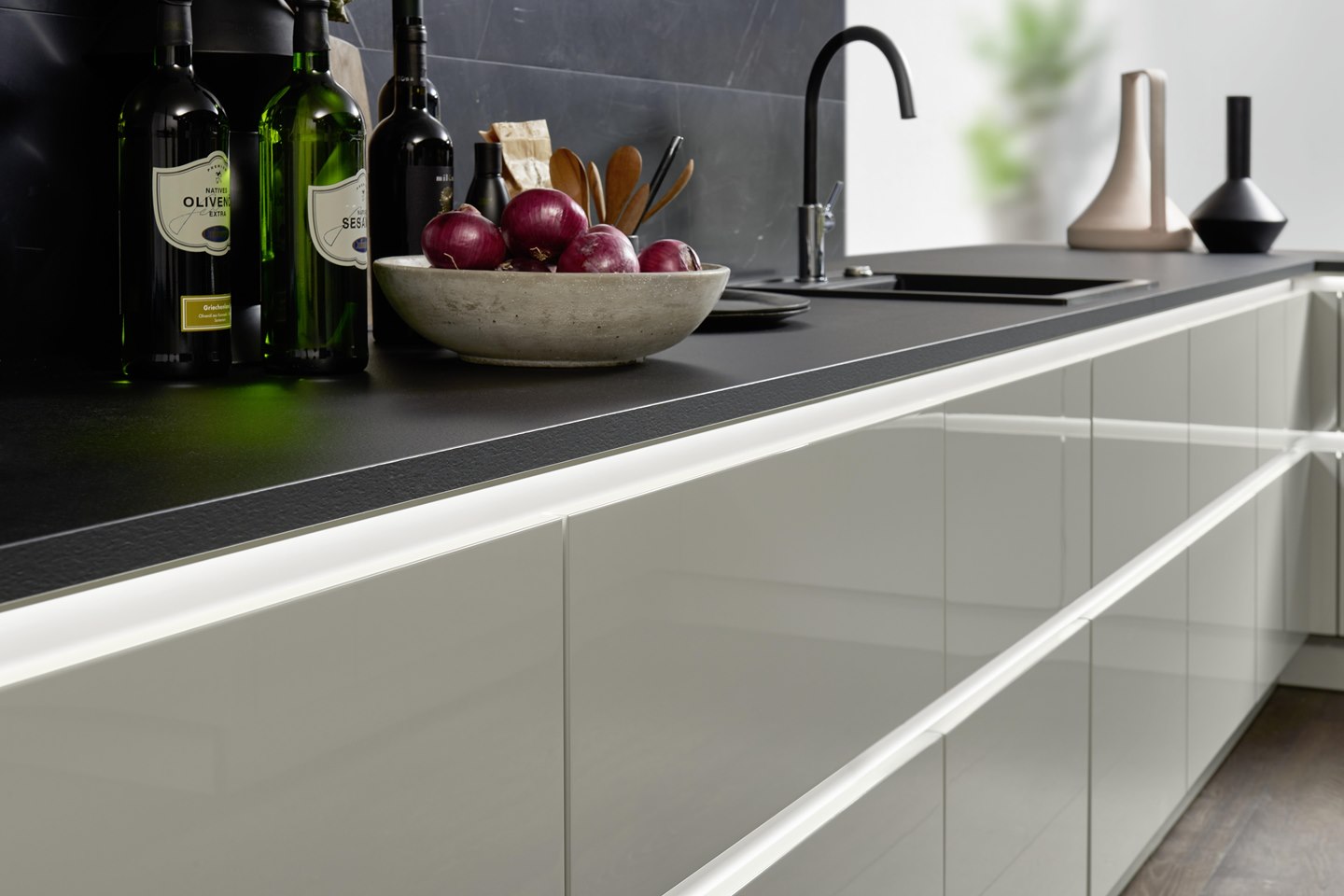 Matrix Art
This front range is available in MatrixArt (handleless).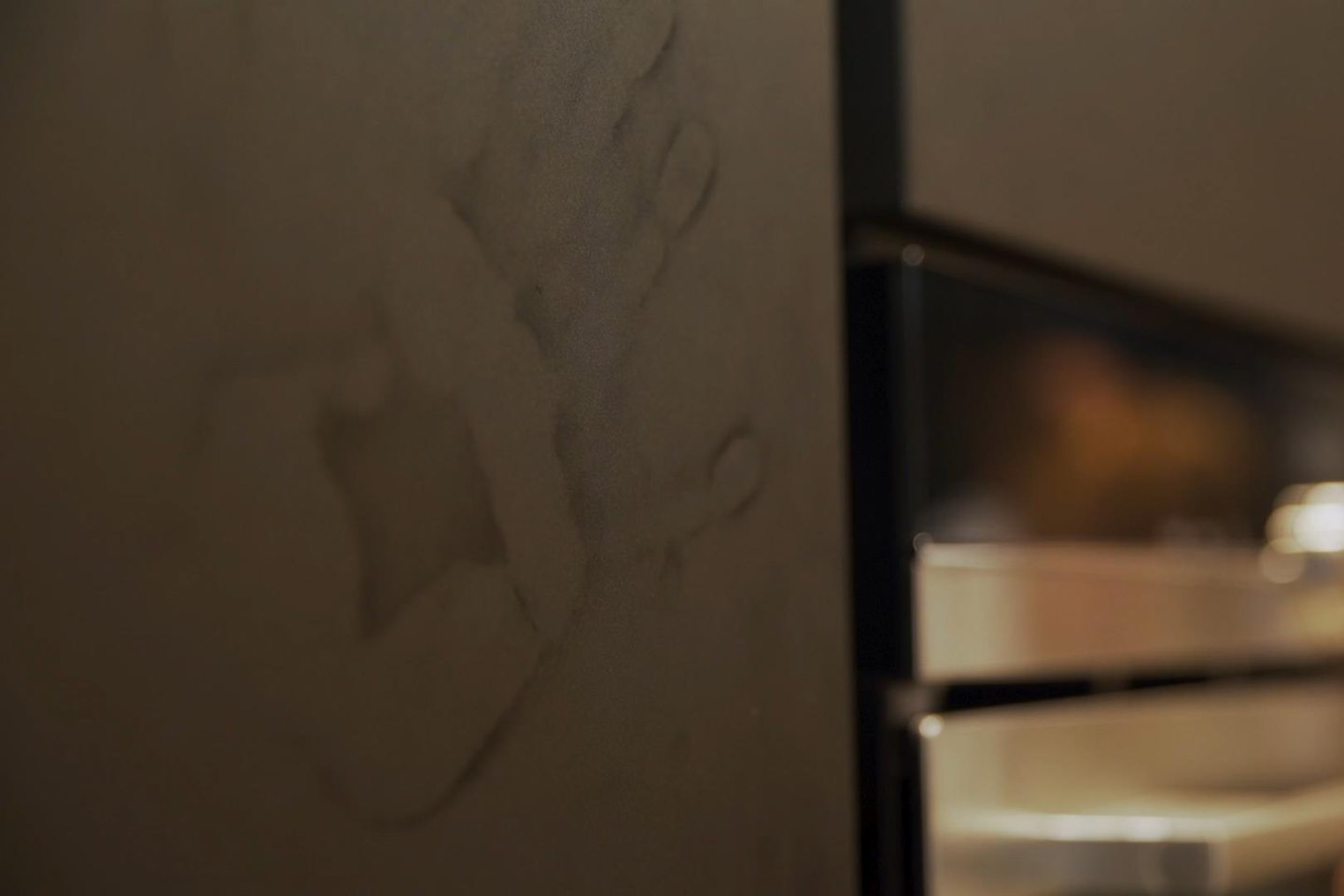 Anti-fingerprint properties
The front features an anti-fingerprint finish. This makes fingerprints left on the surface virtually invisible.