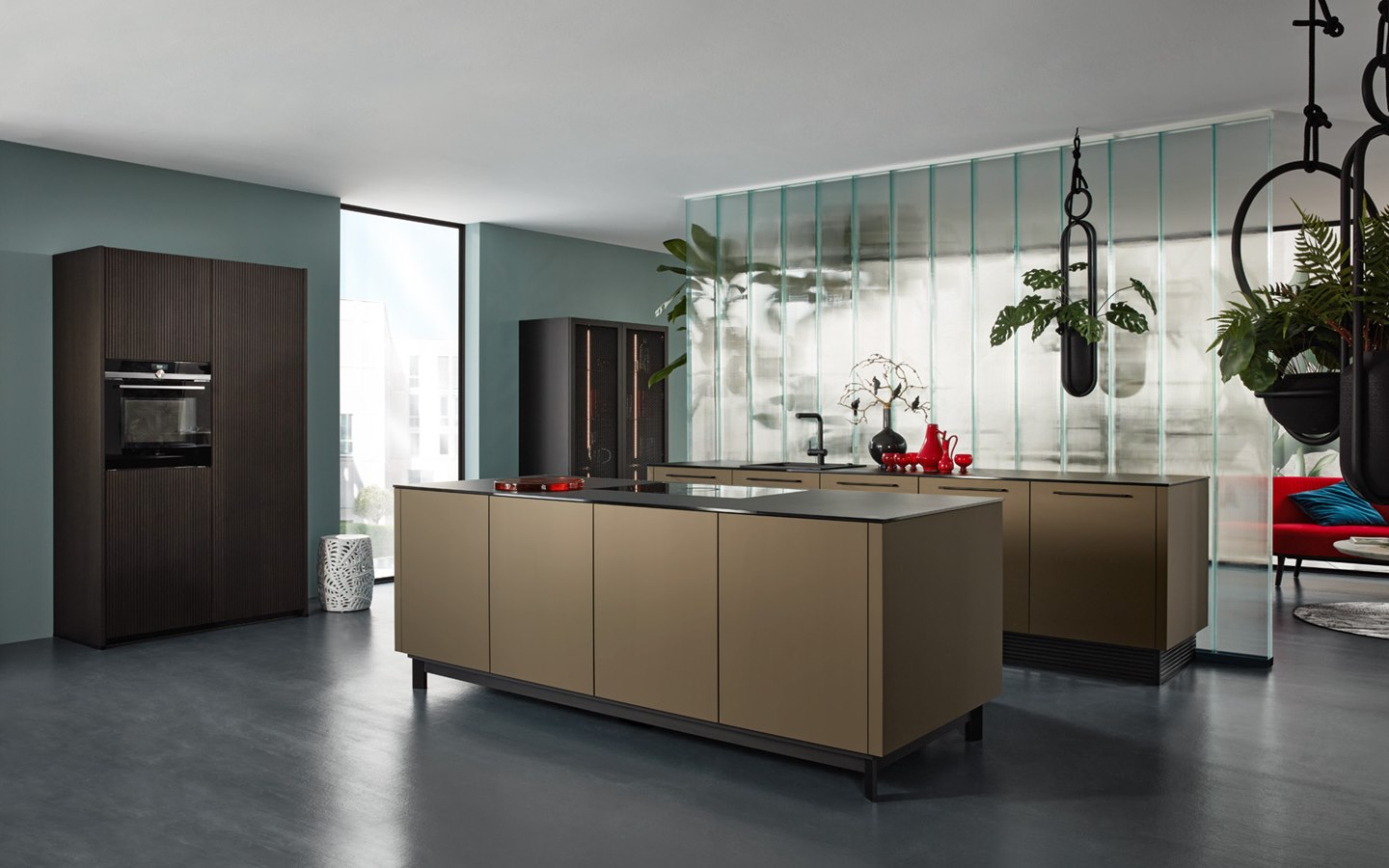 Kitchen ideas
Urban jungle for purists
Entering the scene in a variety of materials, this kitchen appears to be set in an urban jungle environment with artistic mastery. Open styling and the absence of wall units conjure a feeling of freedom and spaciousness. In this scenario, not one but several nolteneo designer-style elements catch the eye. Accompanying the neoGRID tall units and neoLODGE loft-style, the neoPURE front in metal gold creates a warm contrast while at the same time underpinning this kitchen's modern countenance through the cooking island's plinth section.
Reasons to love this planning example: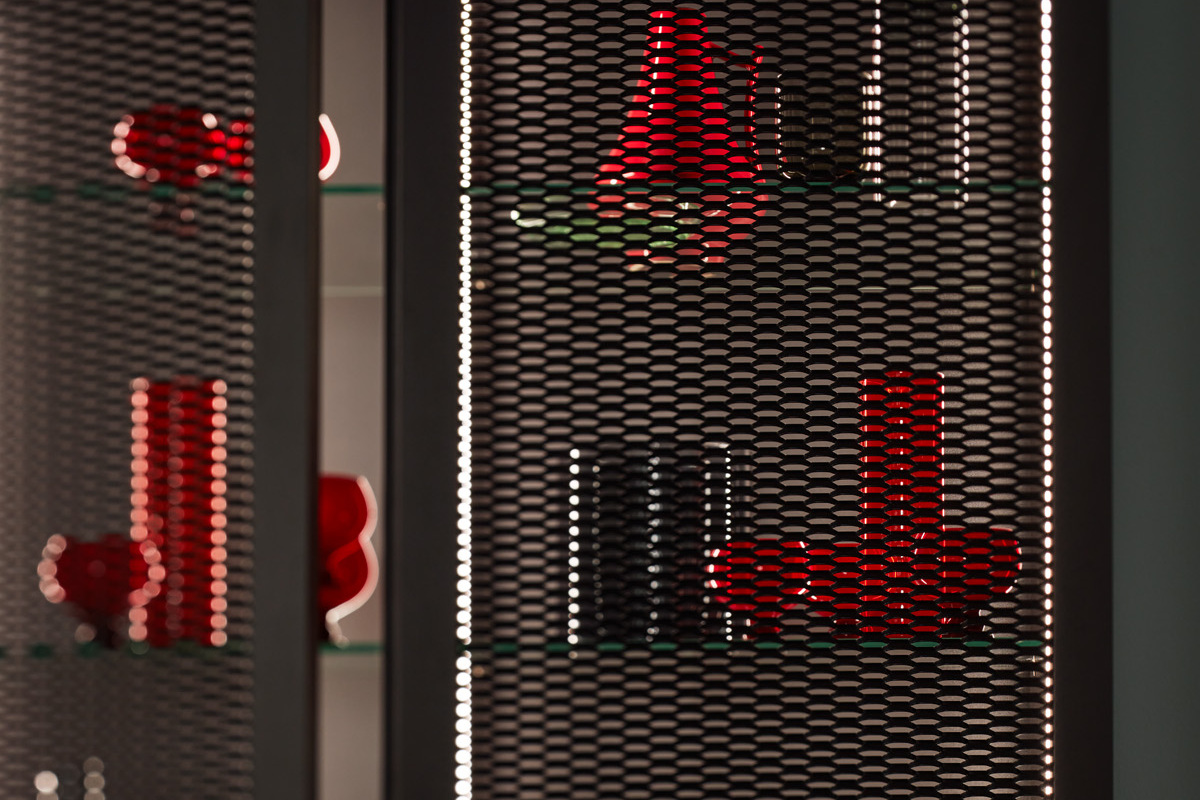 neoGRID
The neoGRID front really is one of a kind and makes a striking design element. This otherwise purist kitchen uses the aluminium frame with expanded metal in black to create a glass display cabinet, not only making it one of the kitchen's elements but also a stylish piece of furniture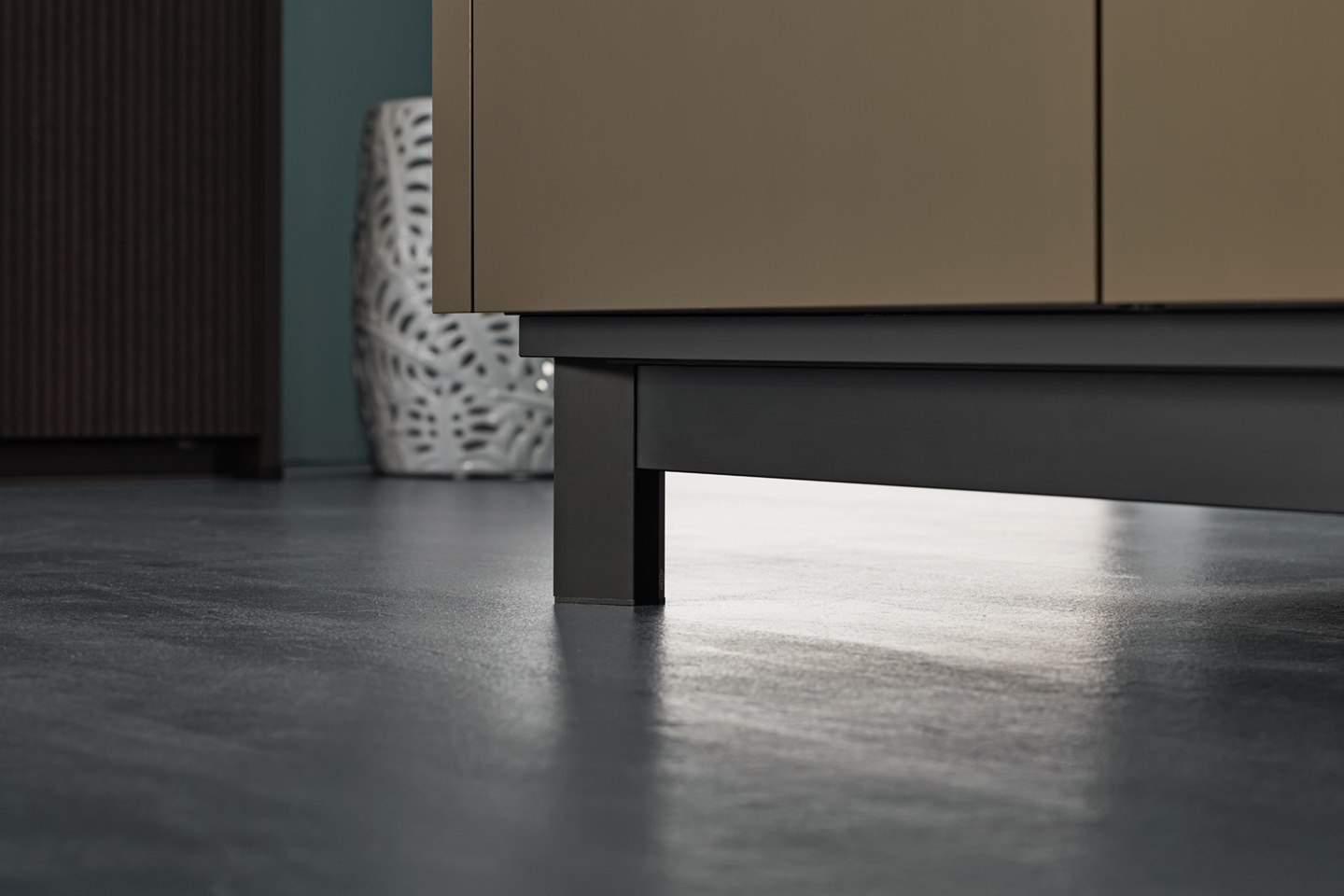 Side cladding and plinth support
Side claddings in the same material as the front bring a modern twist to finishing the end of a cabinet row and for islands, an option previously only available for the MatrixArt handleless kitchen. This way, nolteneo lets you create a particularly high-quality and, at the same time, purist, perfectly balanced look. Uninterrupted side claddings in 600, 750 and 900 mm height are available for all nolteneo kitchens. One other distinctive feature is the nolteneo plinth support in black-finished aluminium which makes cabinet rows and islands appear to float. The plinth support is available in a height of 170 or 300 mm.