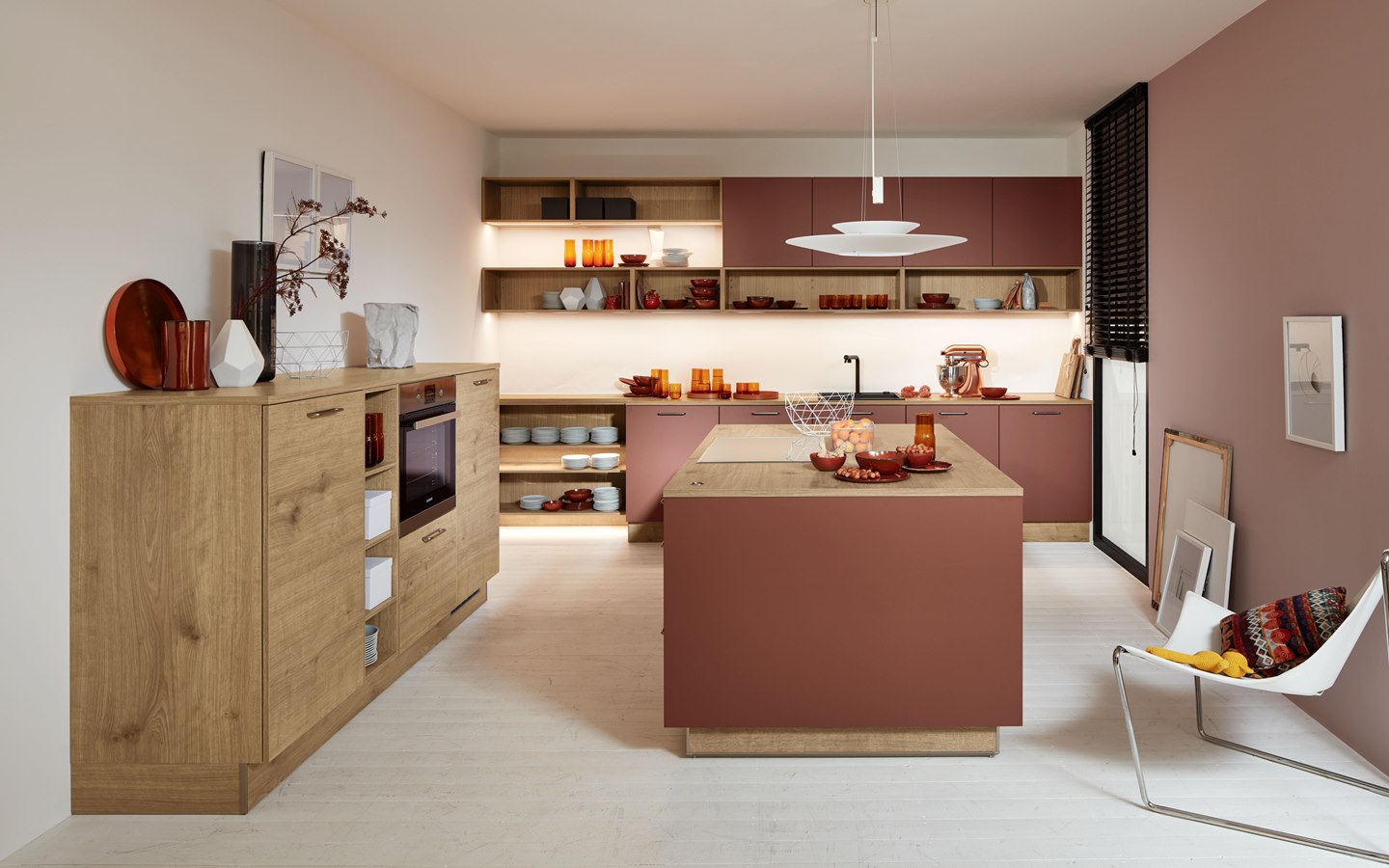 Kitchen ideas
Two that harmonise: henna red and holm oak.
Two that were made for each other - perfect harmony! The fronts in henna red and holm oak will bring warmth into your kitchen and create a really cosy feeling of home. And before you know it, you'll have forgotten you're in a kitchen.
Each home is different
That's why our kitchens aren't ready-made products, but are designed for your individual needs by one of our expert trade partners: The shape, the front, the lighting fixtures and the handles – everything is designed especially for you.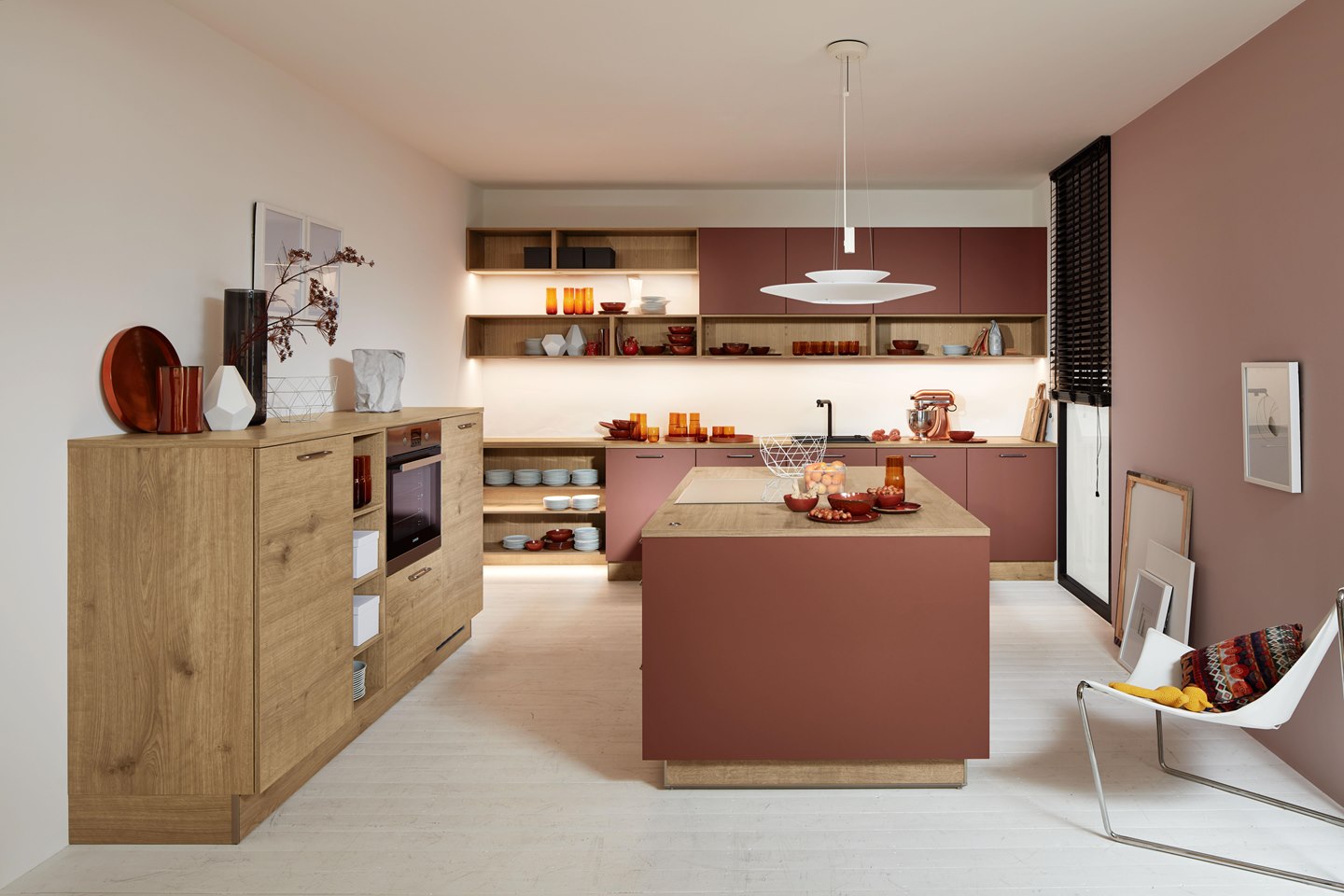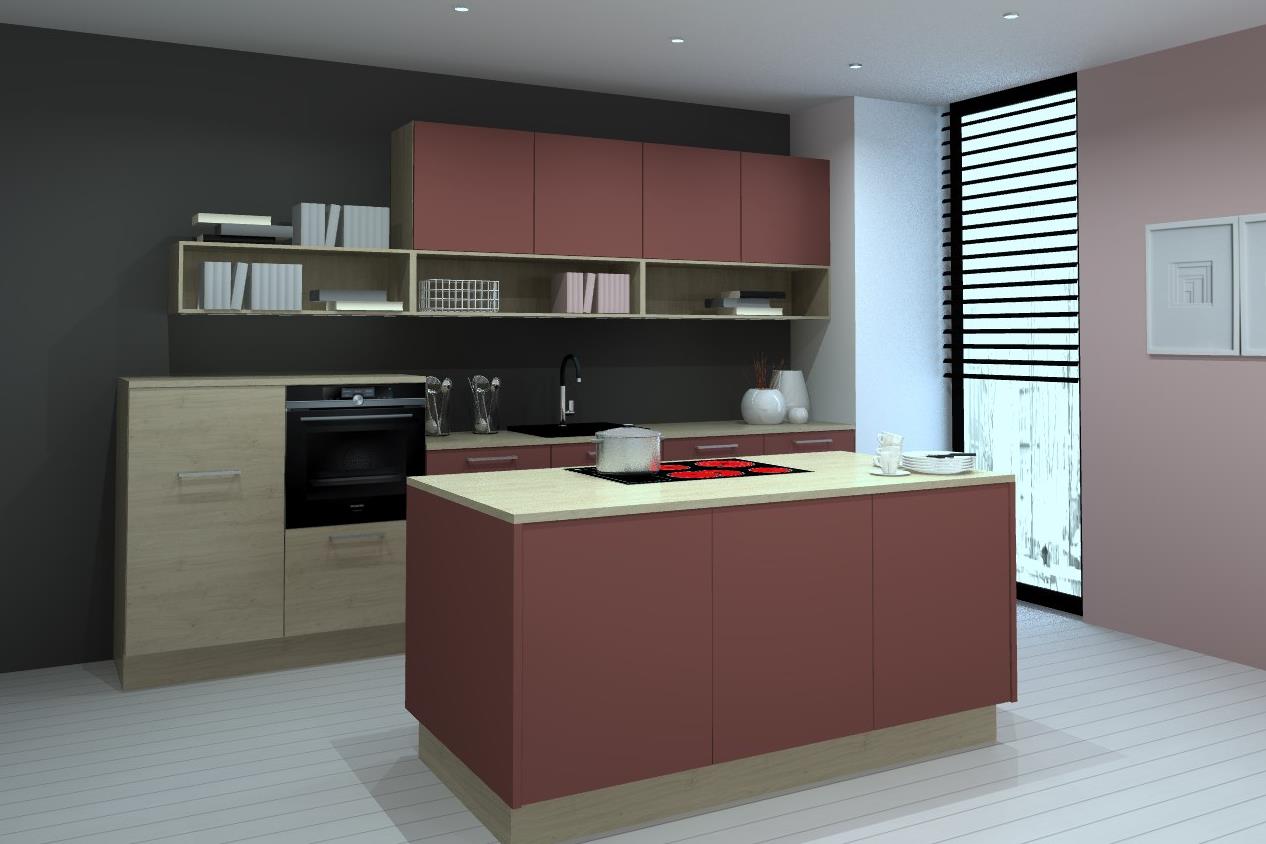 1/3
Reasons to love this planning example: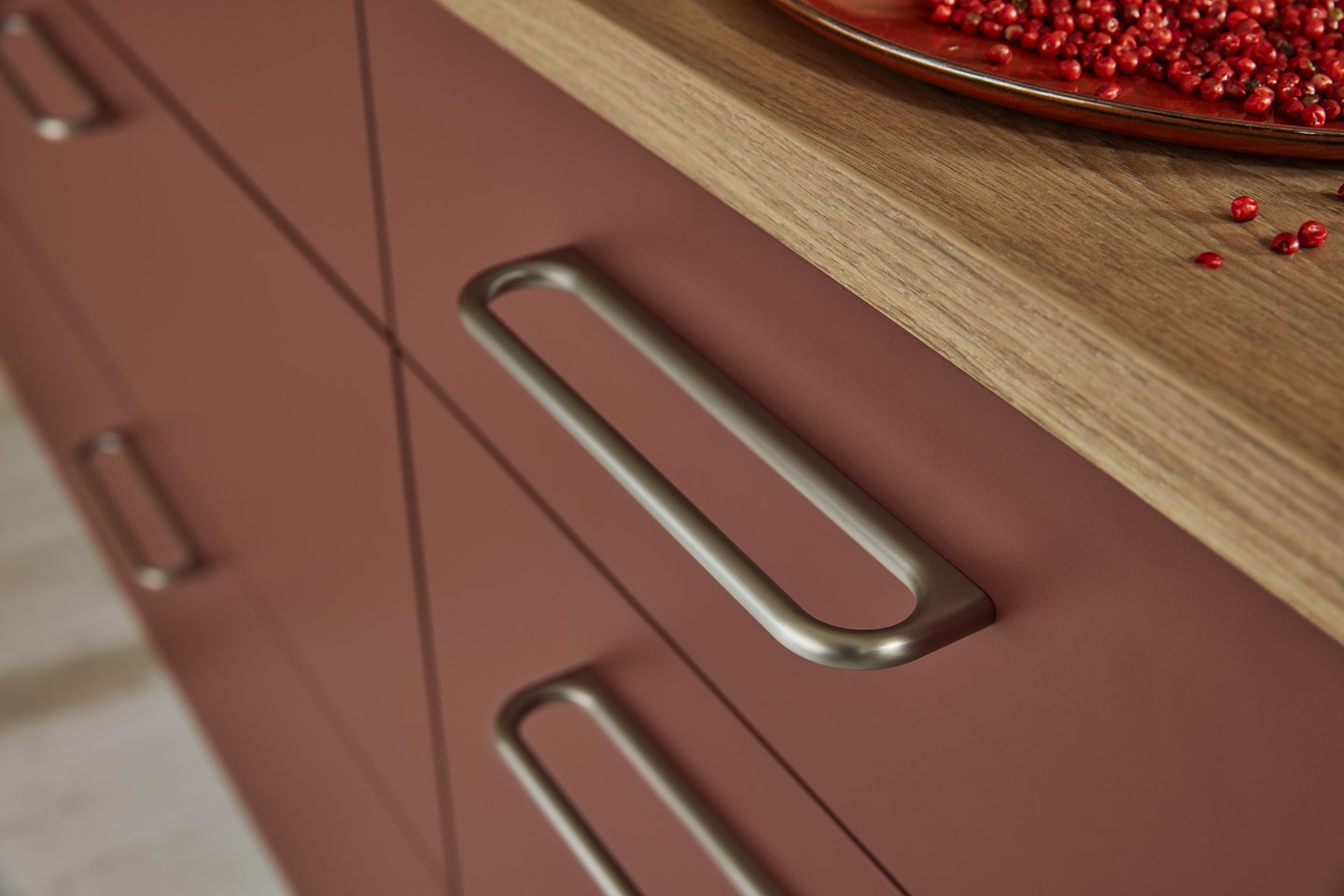 Fits the picture: rounded handle combination
The handles with rounded corners in mat stainless steel look also match in perfect harmony.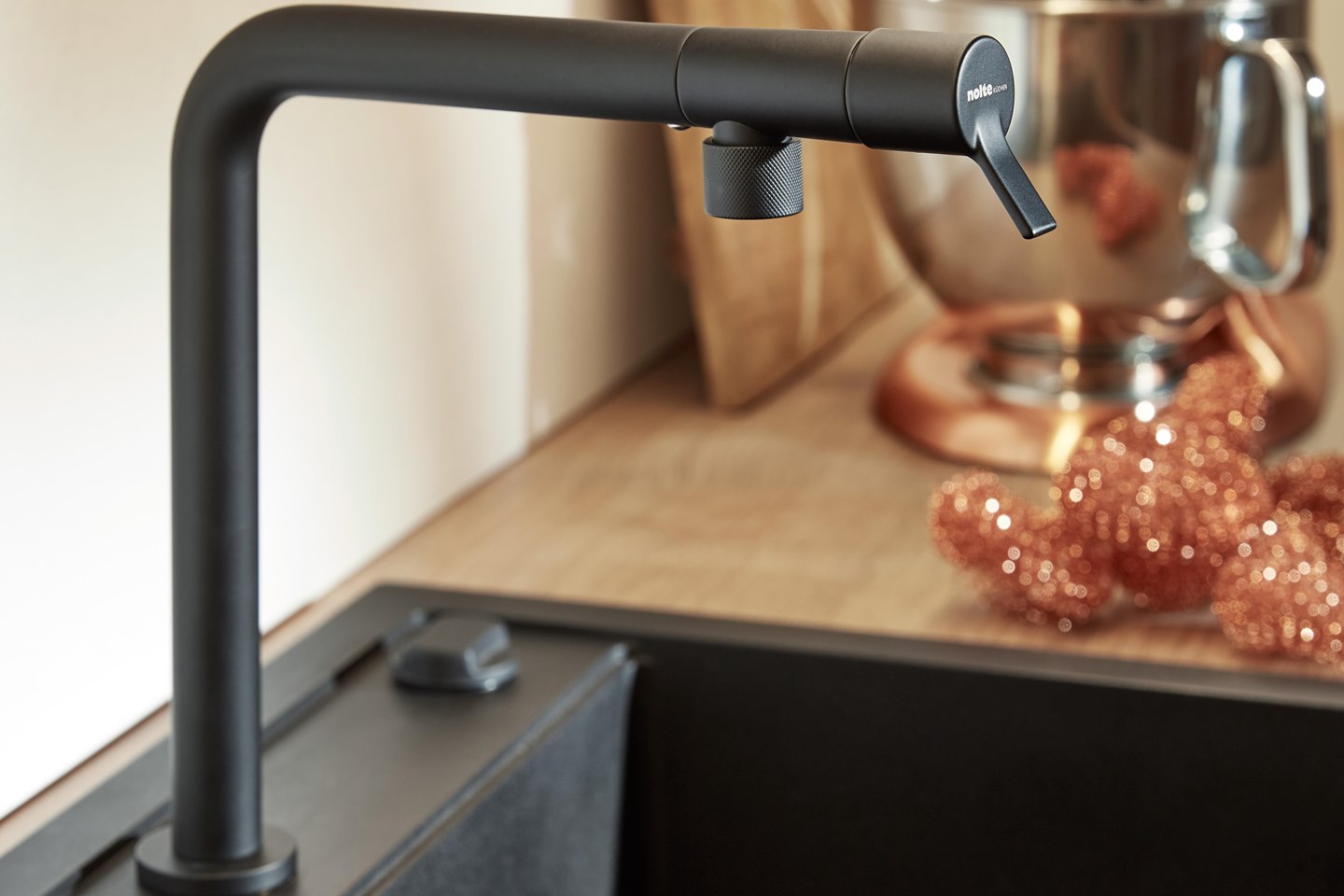 Strong detail: black sink
A clever contrast that is also right on trend: the sink and tap are entirely mat black.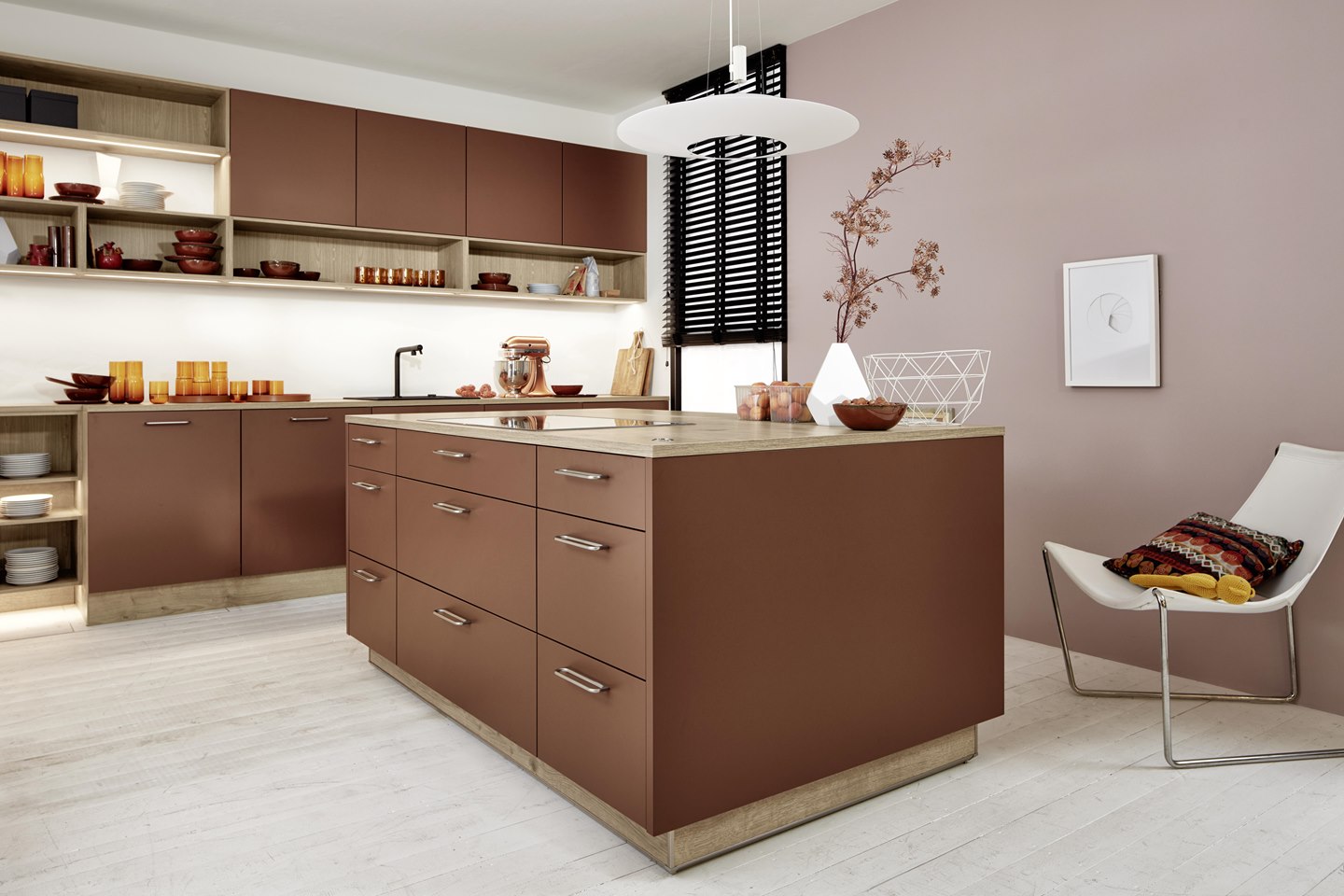 Concealed detail with a tremendous effect
Powered height adjustment of the kitchen island for quick and easy adjustment to the user's height - back-friendly working guaranteed.