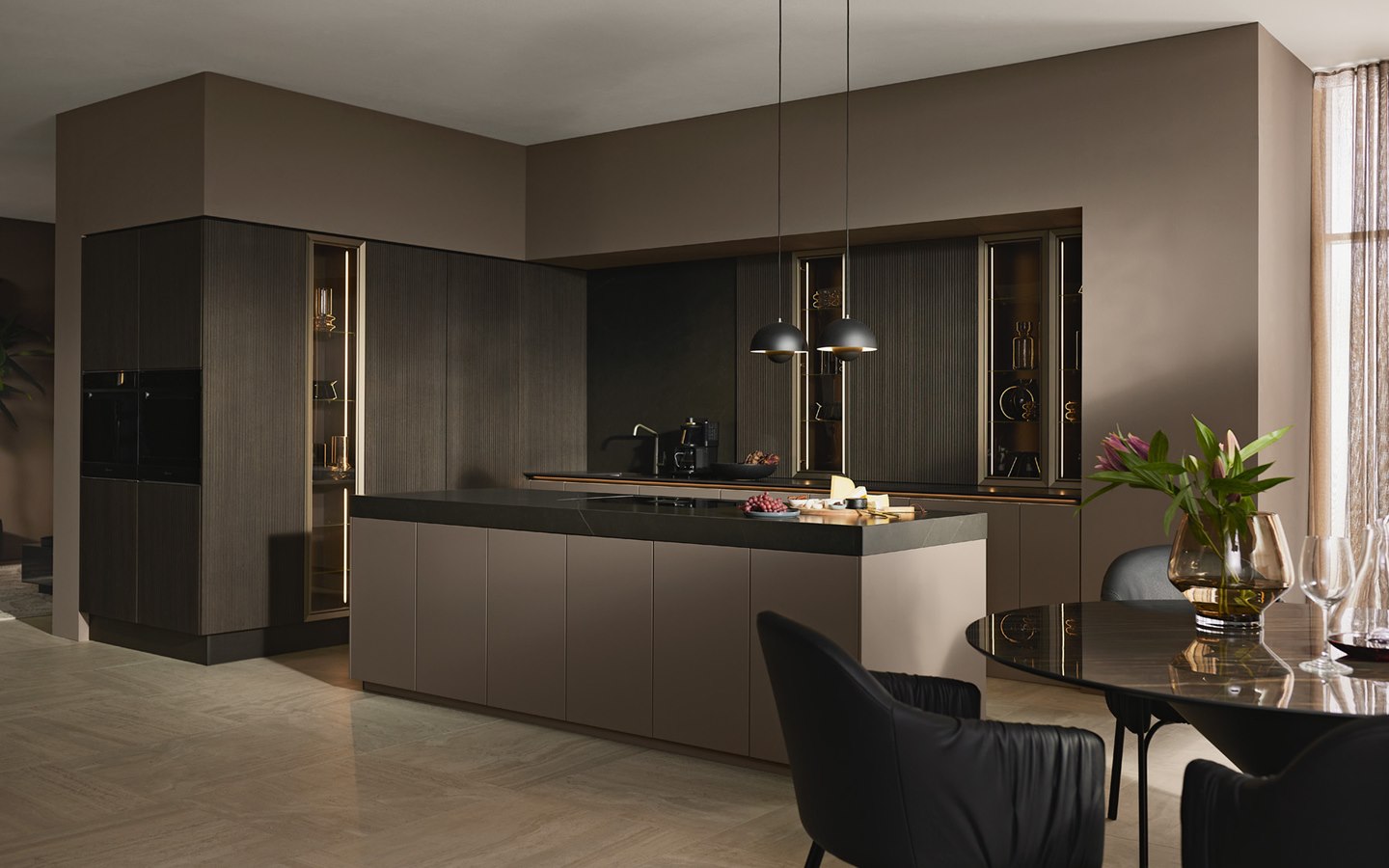 Kitchen ideas
Italian aesthetic
Feel good in exclusive style. The neoLODGE front exudes Italian aesthetic in a way that's second to none. The combination of sleek lines with classy colours and materials is complemented by intelligent detail solutions such as side-fitted ovens or the elegant display units in manganese bronze.
Reasons to love this planning example: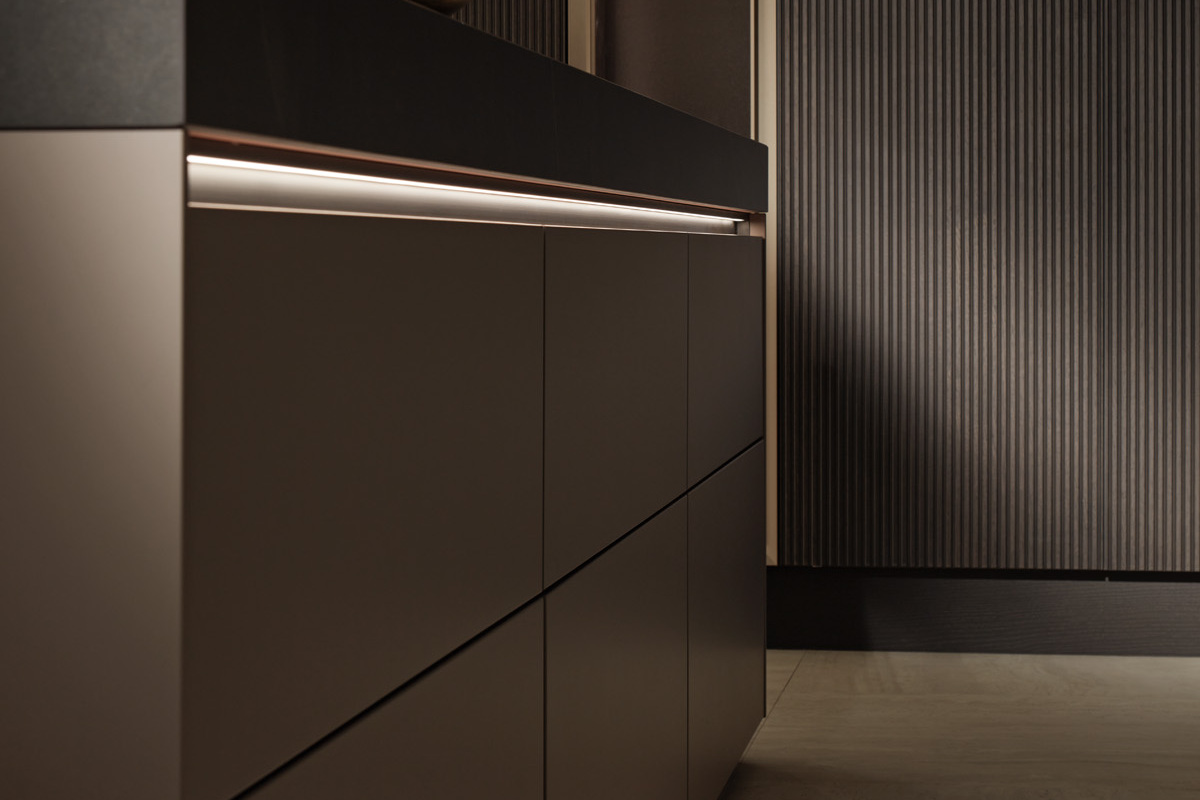 MatrixArt ONE
MatrixArt ONE is the design-focused, handleless kitchen: just one single handle trim profile below the worktop – which, of course, can be illuminated too, creates a par ticularly neat and graphic look. The top-most front is opened by the handle trim profile, the ones below by the PUSH-TO-OPEN assisted opening function.
neoLODGE front
Clean lines brimming with character – neoLODGE in grooved, blackened oak veneer brings aesthetic appeal to ever y space.