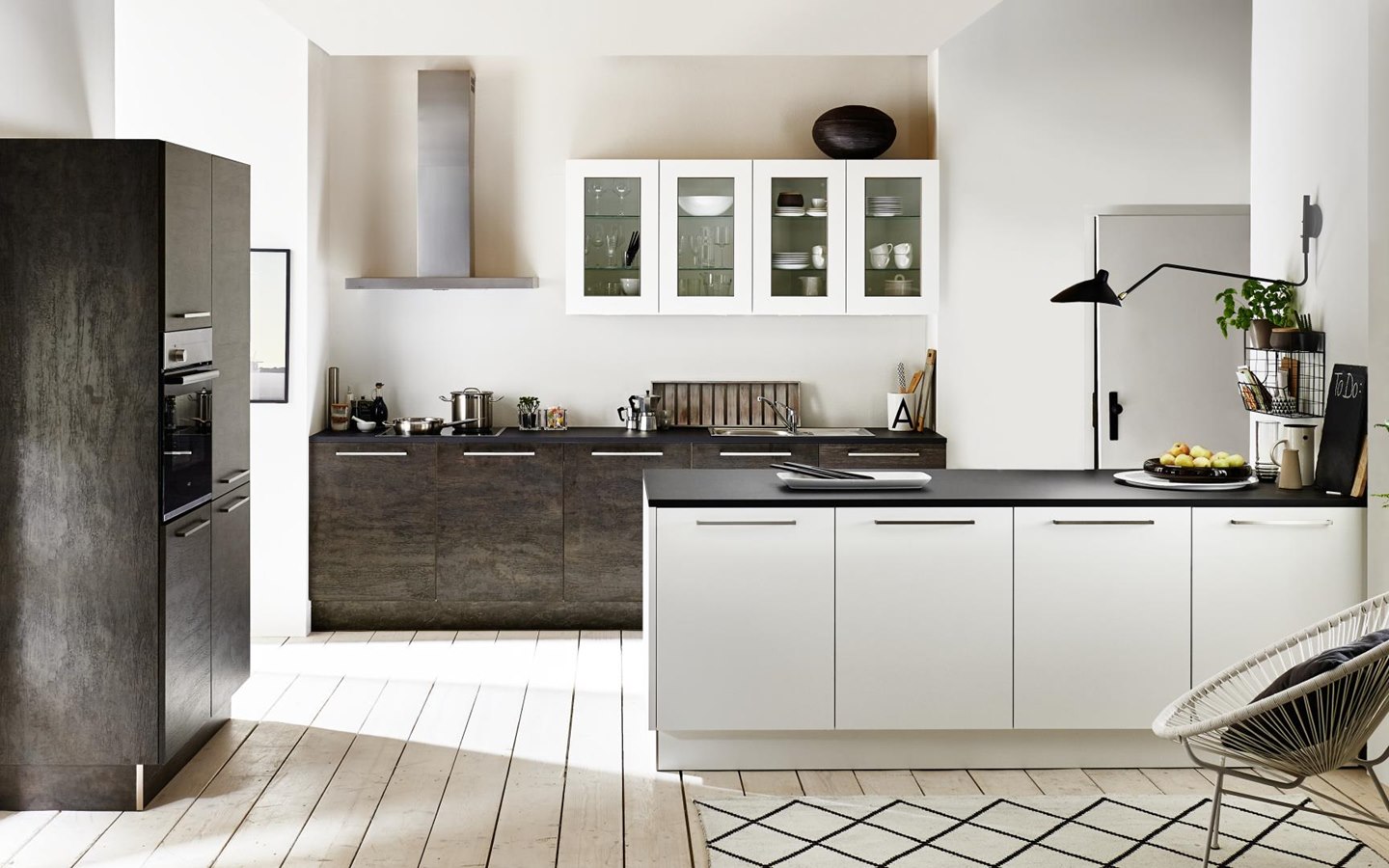 Kitchen ideas
Kitchen designs to please the eye
The feel of this kitchen design is just as inspiring: here, the mat PLUS front meets mottled wood, creating a perfect combination of a natural and modern look. Take a leaf out of this kitchen's book!
Reasons to love this planning example: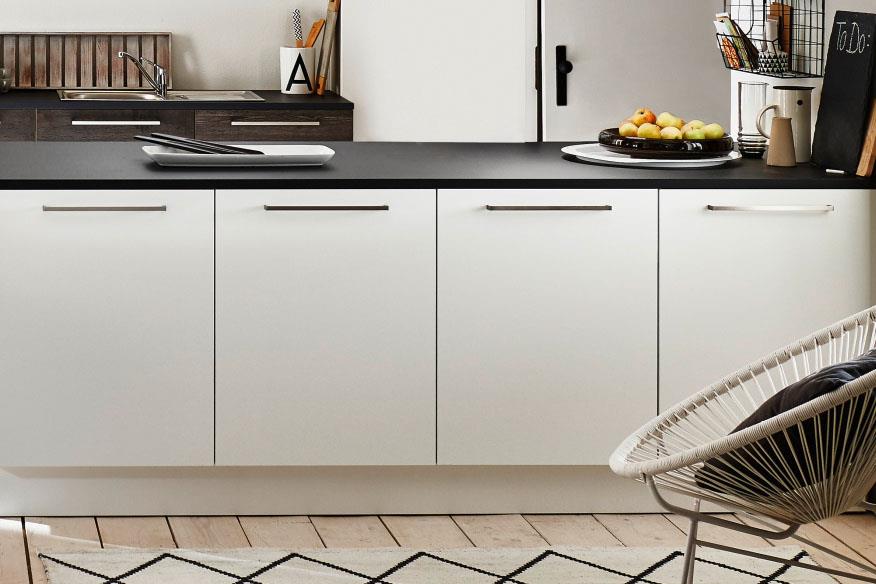 Please do touch!
Thanks to the anti-fingerprint surface, the Dekor PLUS design is particularly easy to clean. Small and large fingerprints don't stand a chance.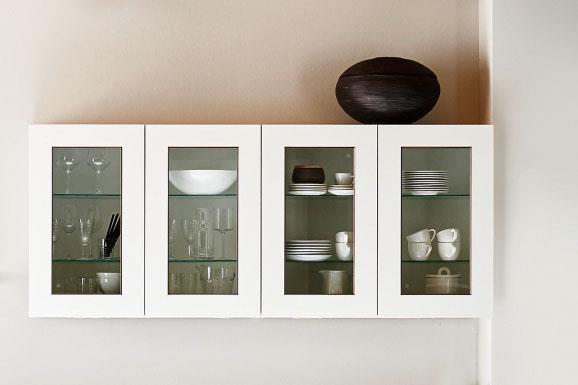 Safe and in sight
The glass doors of these wall units will protect your dishes and anything else you want to put in them from dust and moisture. Nevertheless, you'll have a clear view of all the contents.