Kitchen ideas
Small studio kitchens for a big effect
The grey of the fronts is inspired by platinum. That is why it blends seamlessly with the metal handle trims. With a black worktop that echoes the material of the electrical appliances, you will create an elegant, uniform look in a kitchen that doesn't require much space.
Take a closer look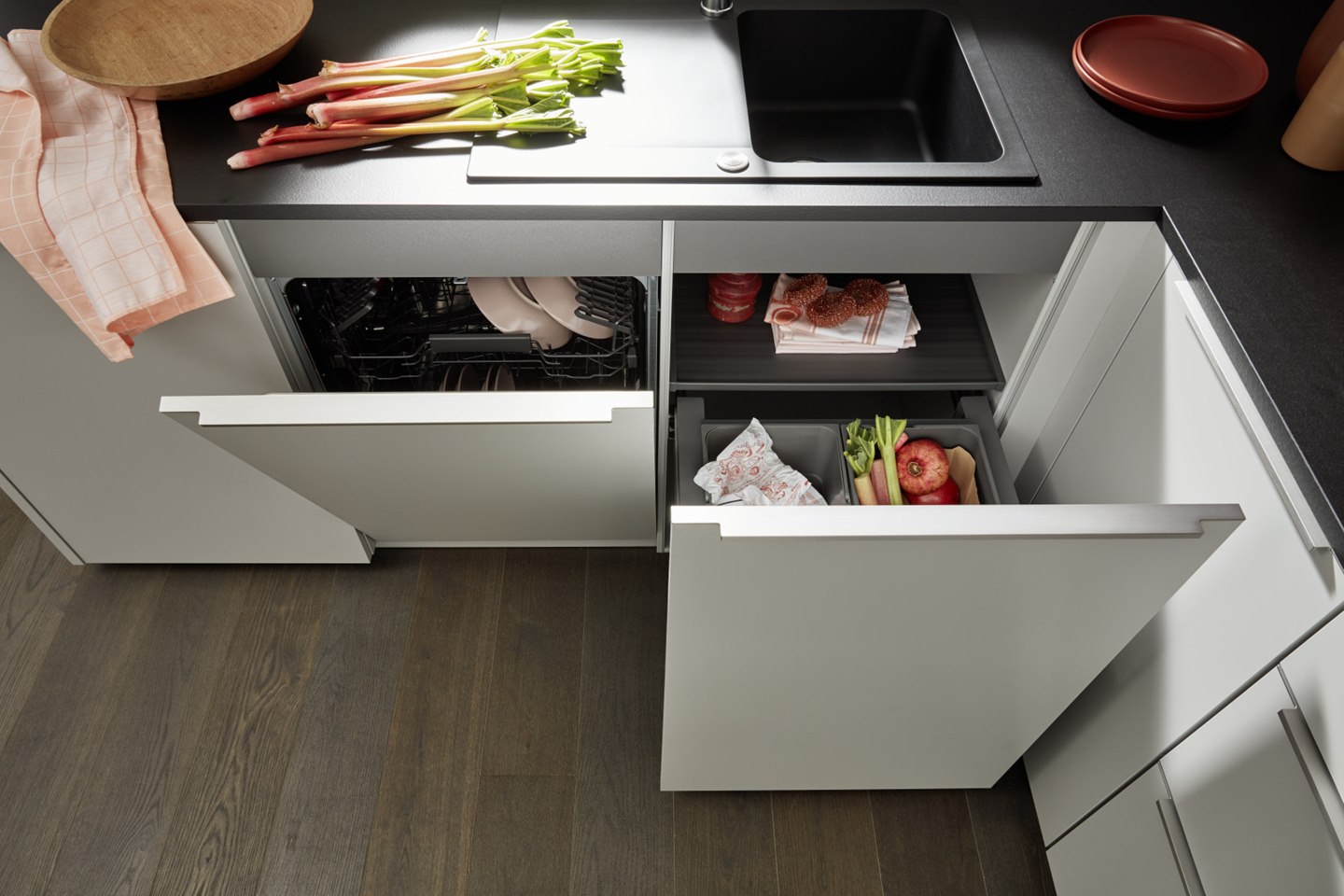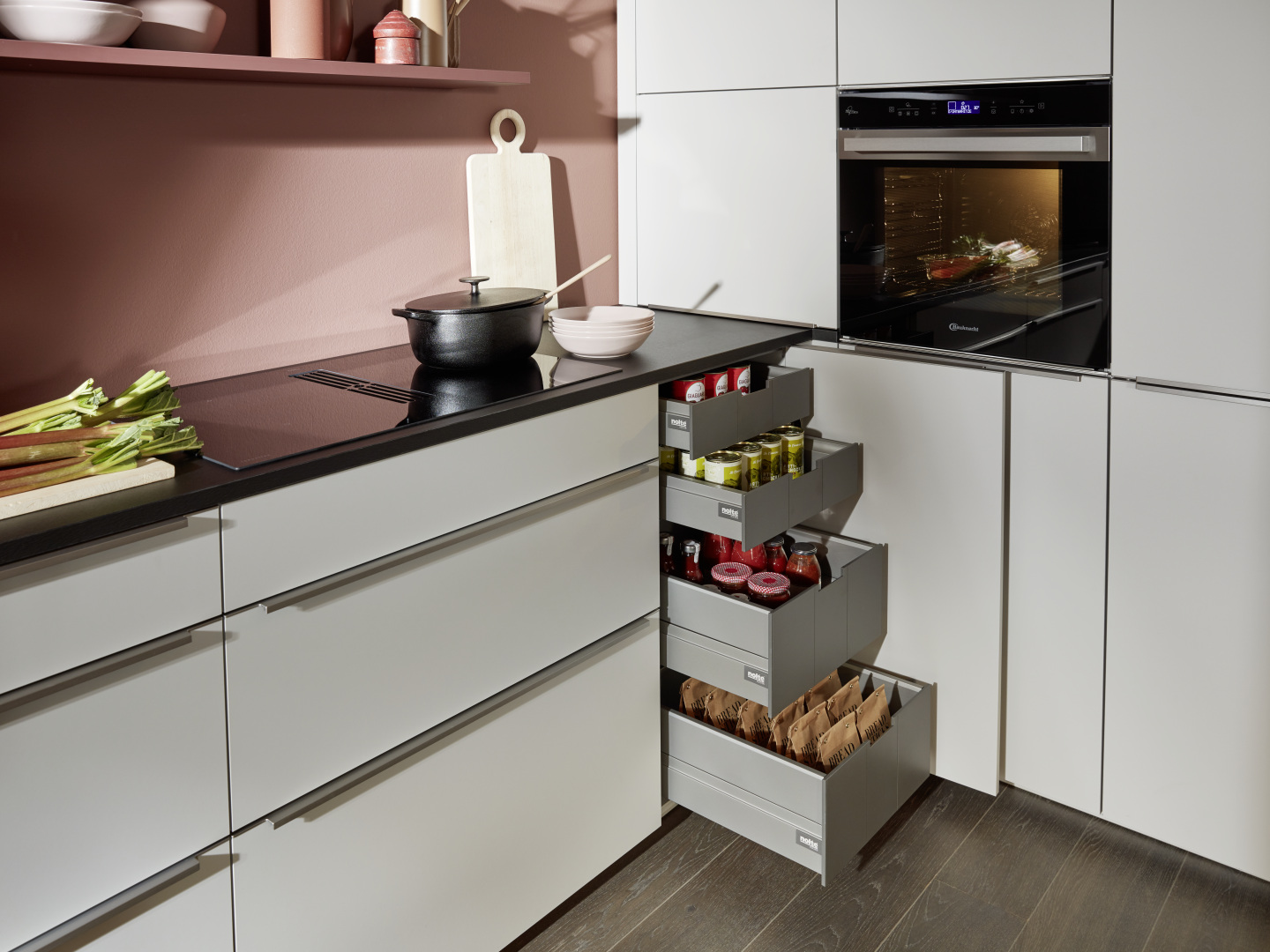 Reasons to love this planning example: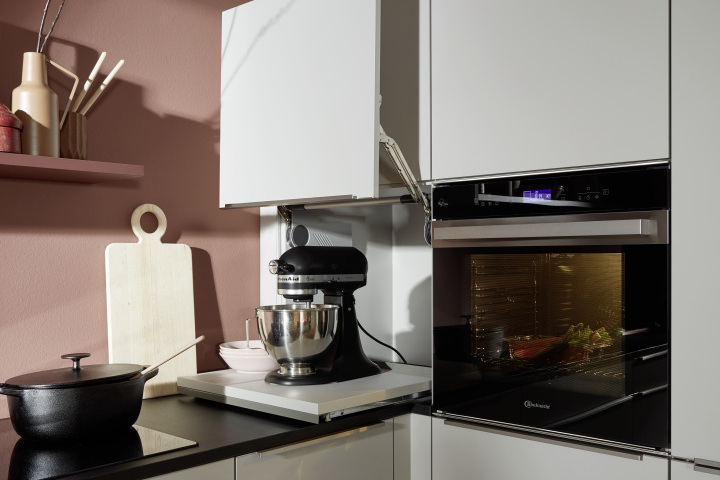 The corner trick
Next to the eye level oven there is a flap with a pull-out "tray". Coffee machines and other appliances disappear behind it as if by magic.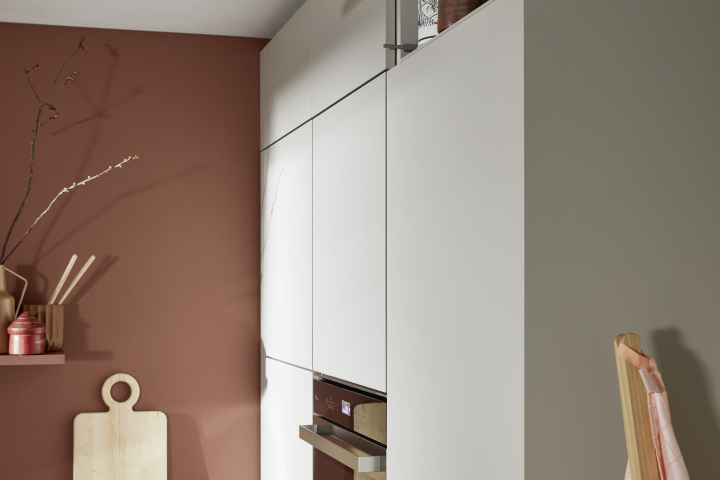 Cleverly fit into the height
If you have a small space, use the height. Here we have created plenty of storage space right up to the ceiling.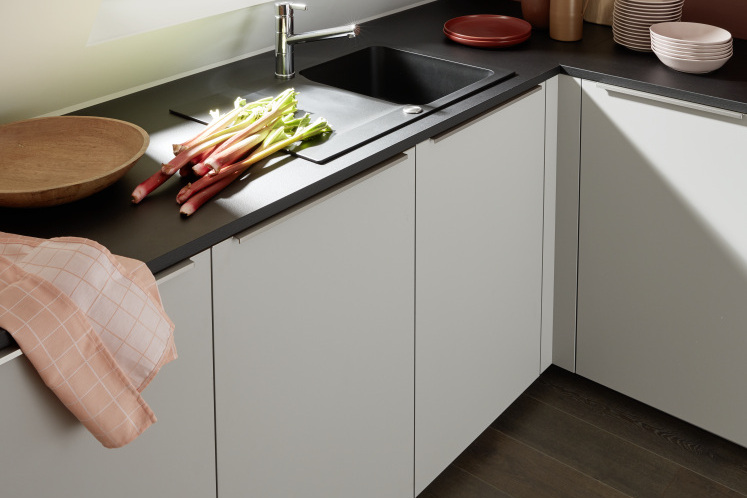 A perfect fit
Whether your kitchen has a sloping ceiling or any other unusual feature, our partners are so good at planning that every centimetre is used.