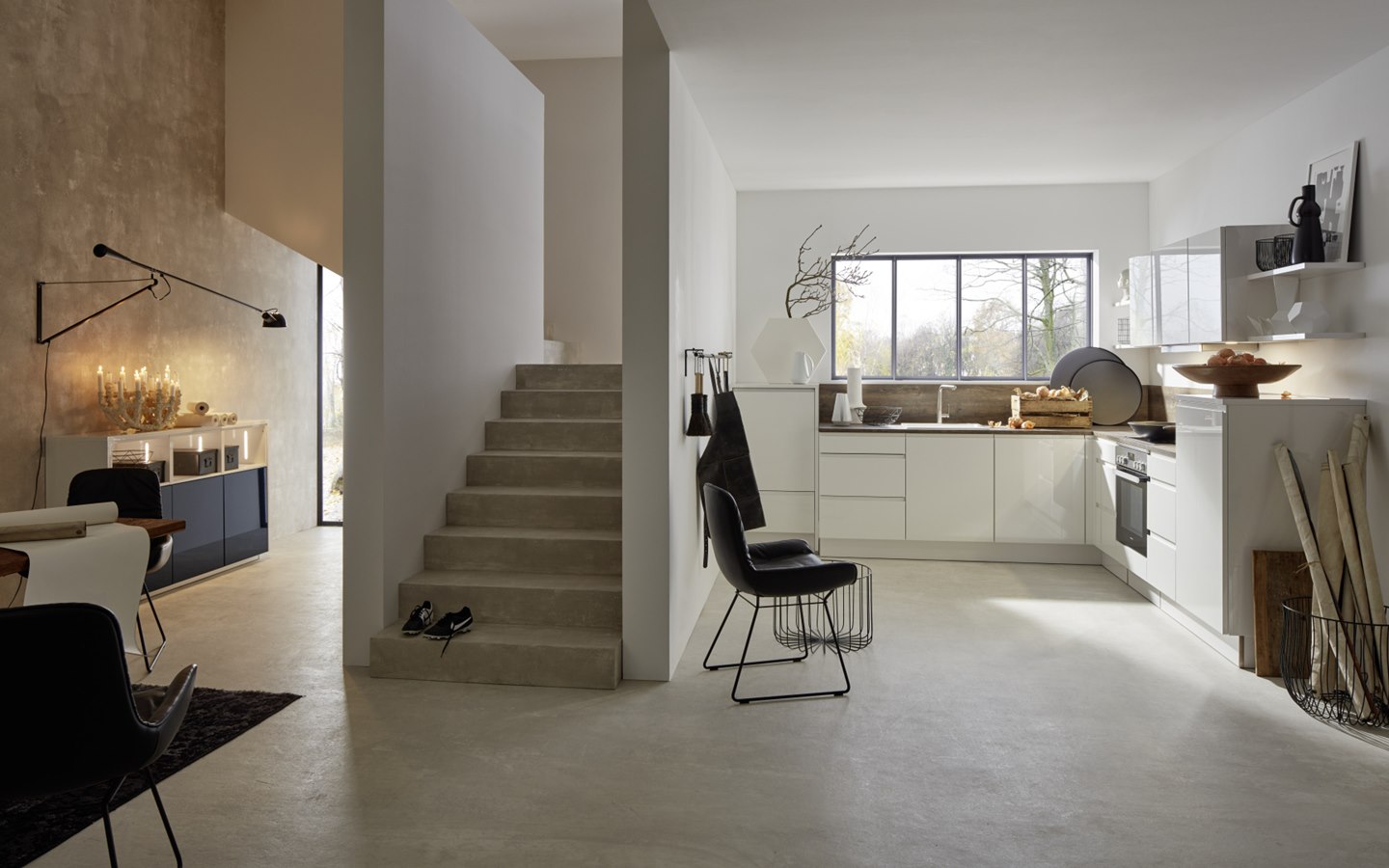 Kitchen ideas
Kitchen combines white high gloss and natural oak
The dishwasher at eye level; simple, warm design and practical touches: if all this matters to you, then this could well be the template for your dream kitchen. And with the right furniture, you can create a harmonious transition to the living area.
Take a closer look
Reasons to love this planning example: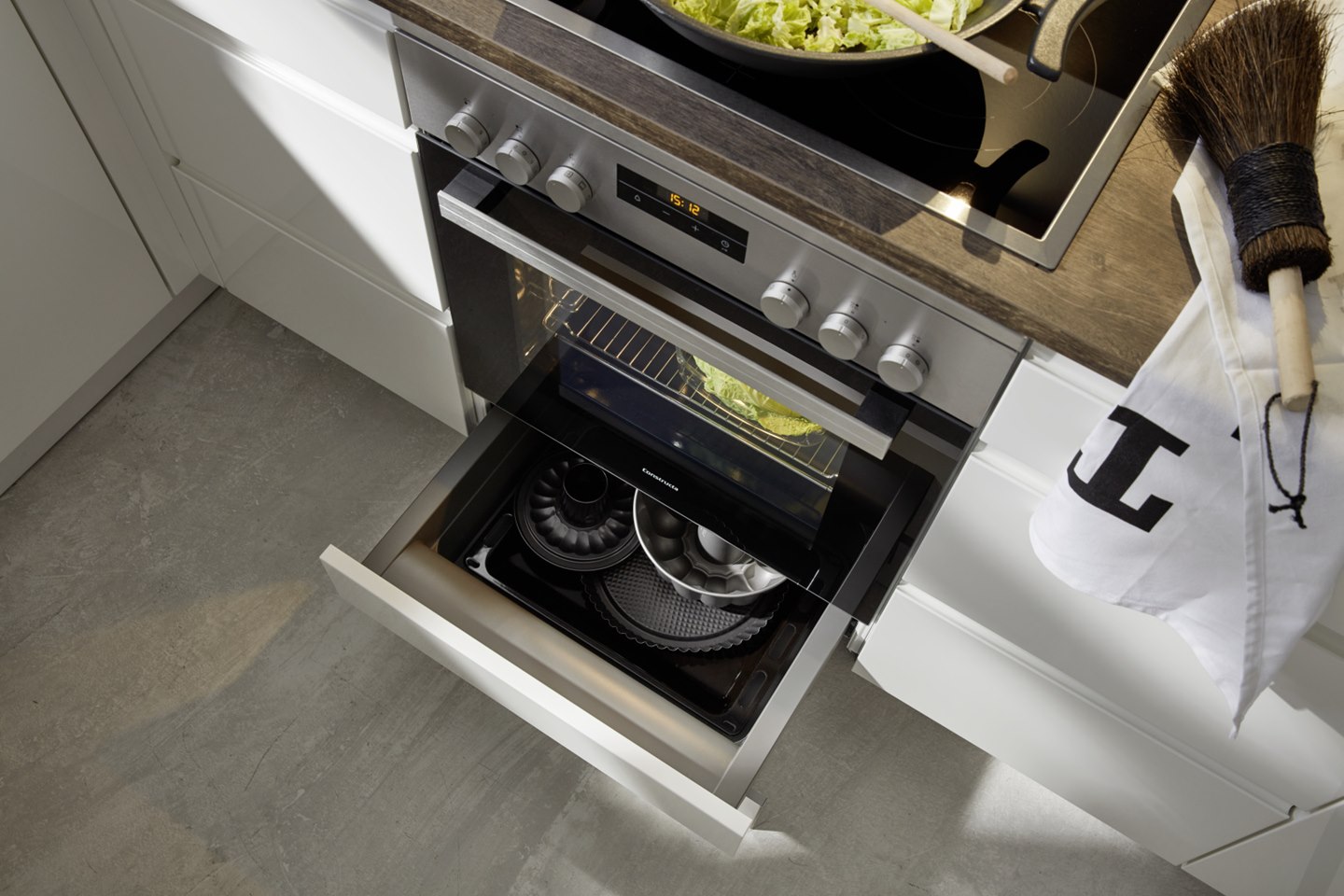 Concealed drawer for baking utensils
This drawer accommodates baking parchment, potholders or baking trays. It is integrated in the plinth, and can be combined with normal-sized ovens.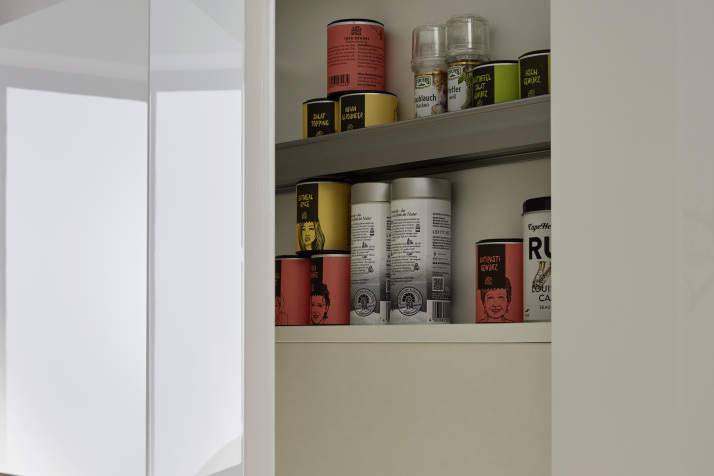 Spicy space-saving
The wall unit for integrated extractor hoods offers additional storage space. So you'll always have your favourites seasonings within easy reach.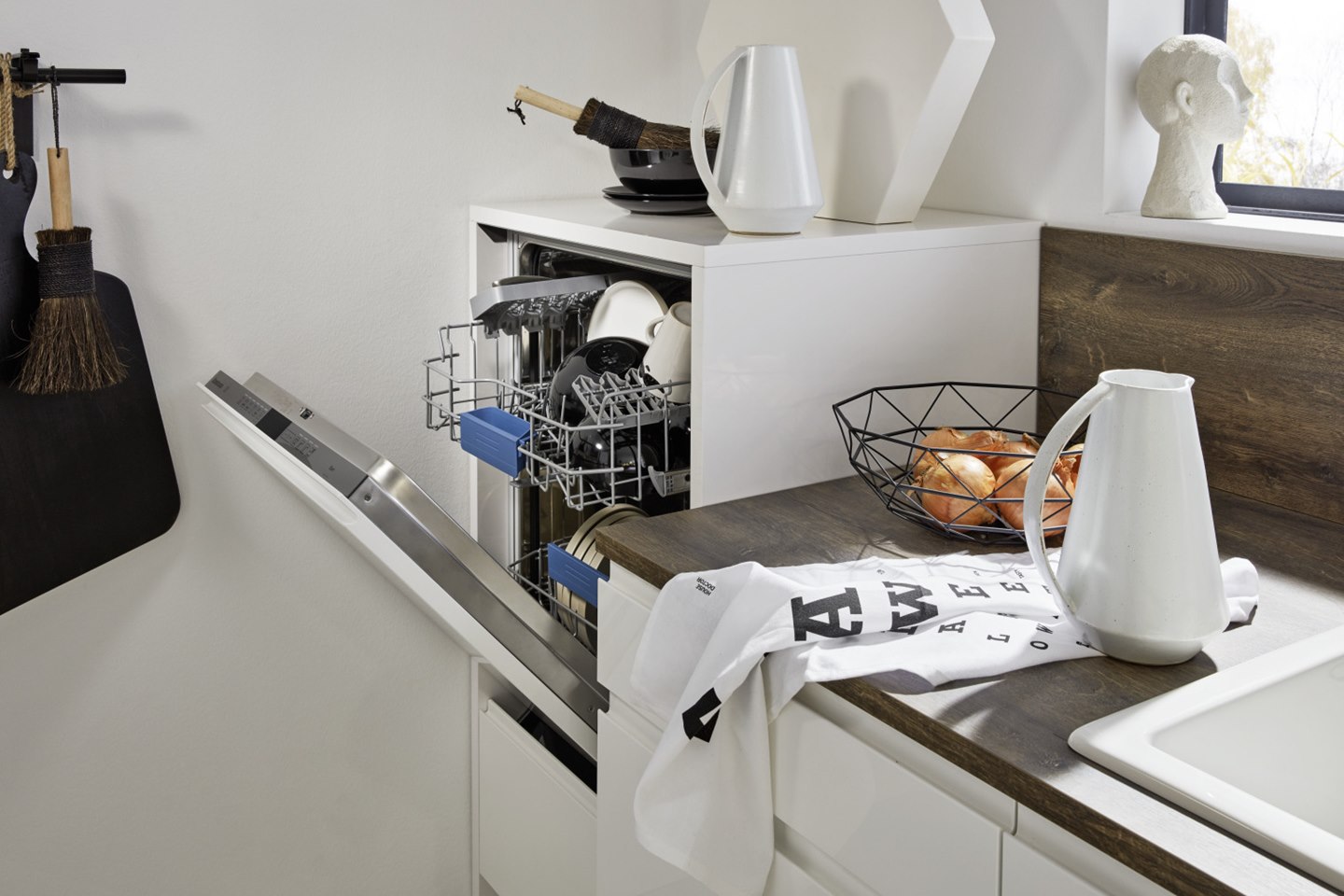 Dishwasher with no bending
The dishwasher is built in at an ergonomic height. So doing the dishes is twice as much fun.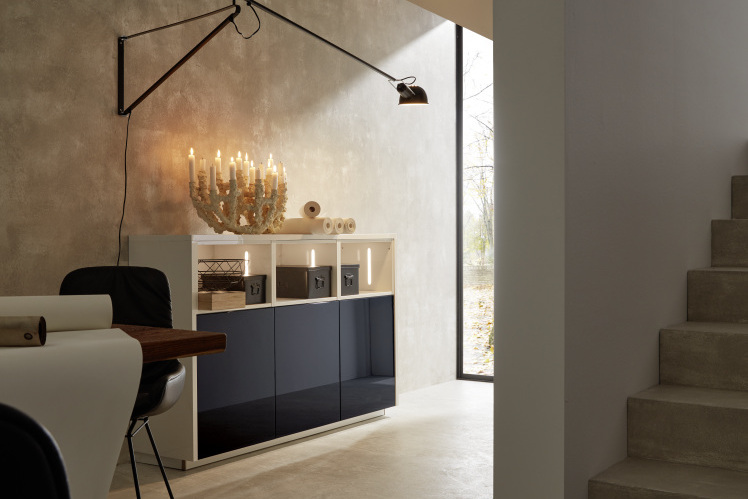 The matching living-room furniture creates harmony
This is how style works: use the same front in the surrounding living area as in the kitchen - just in a different colour.