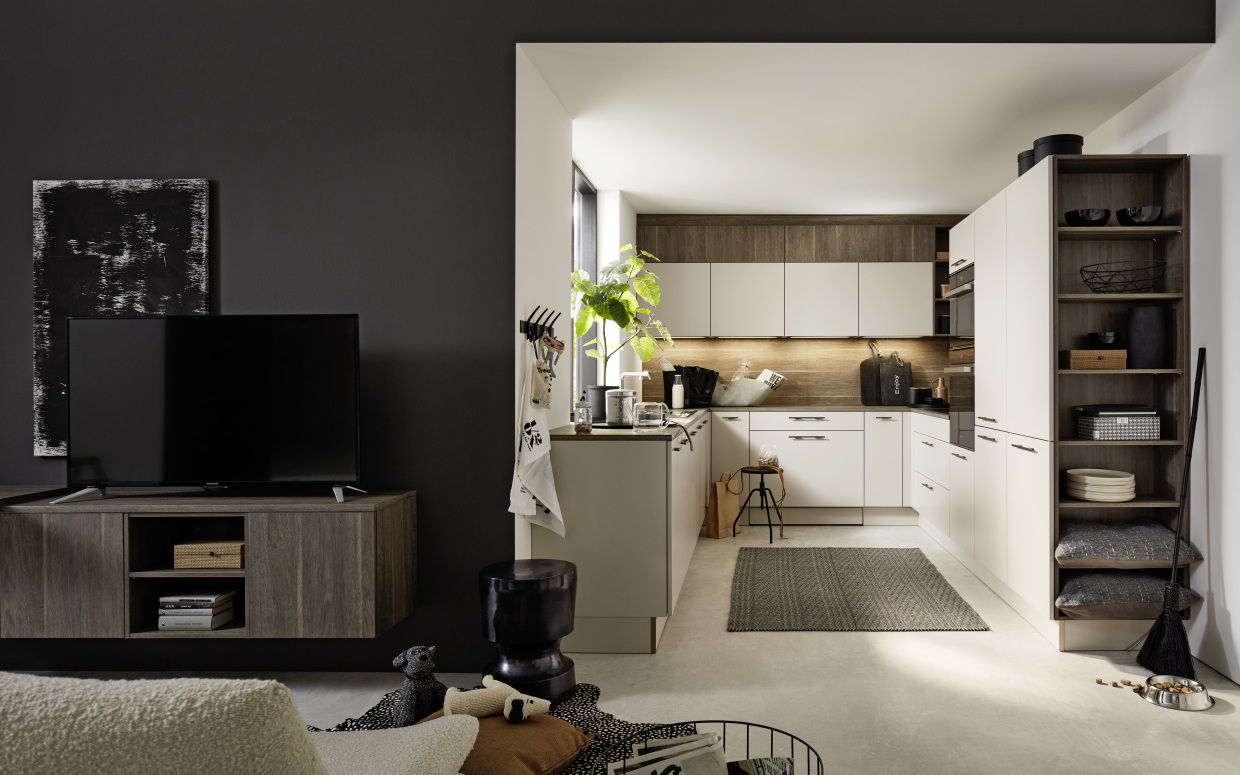 Kitchen ideas
Open kitchen corner for budding cook-aholics
Work and home furnishings in the same shade of wood as the worktop in the kitchen? Works well - harmonious and uniform. This idea has a number of tricks up its sleeve for perfect working in the popular corner kitchen, such as plinth drawers, a corner carousel and open shelf units to the living room.
Reasons to love this planning example: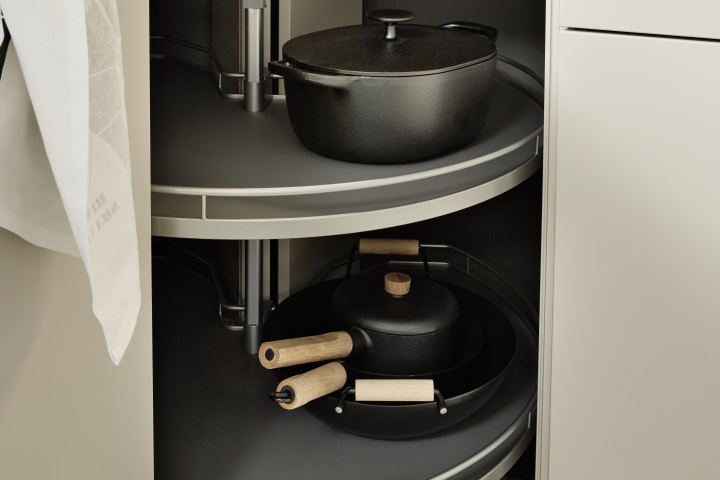 Bid goodbye to unused space
A corner carousel allows you to make use of spaces in U and L-shaped kitchens.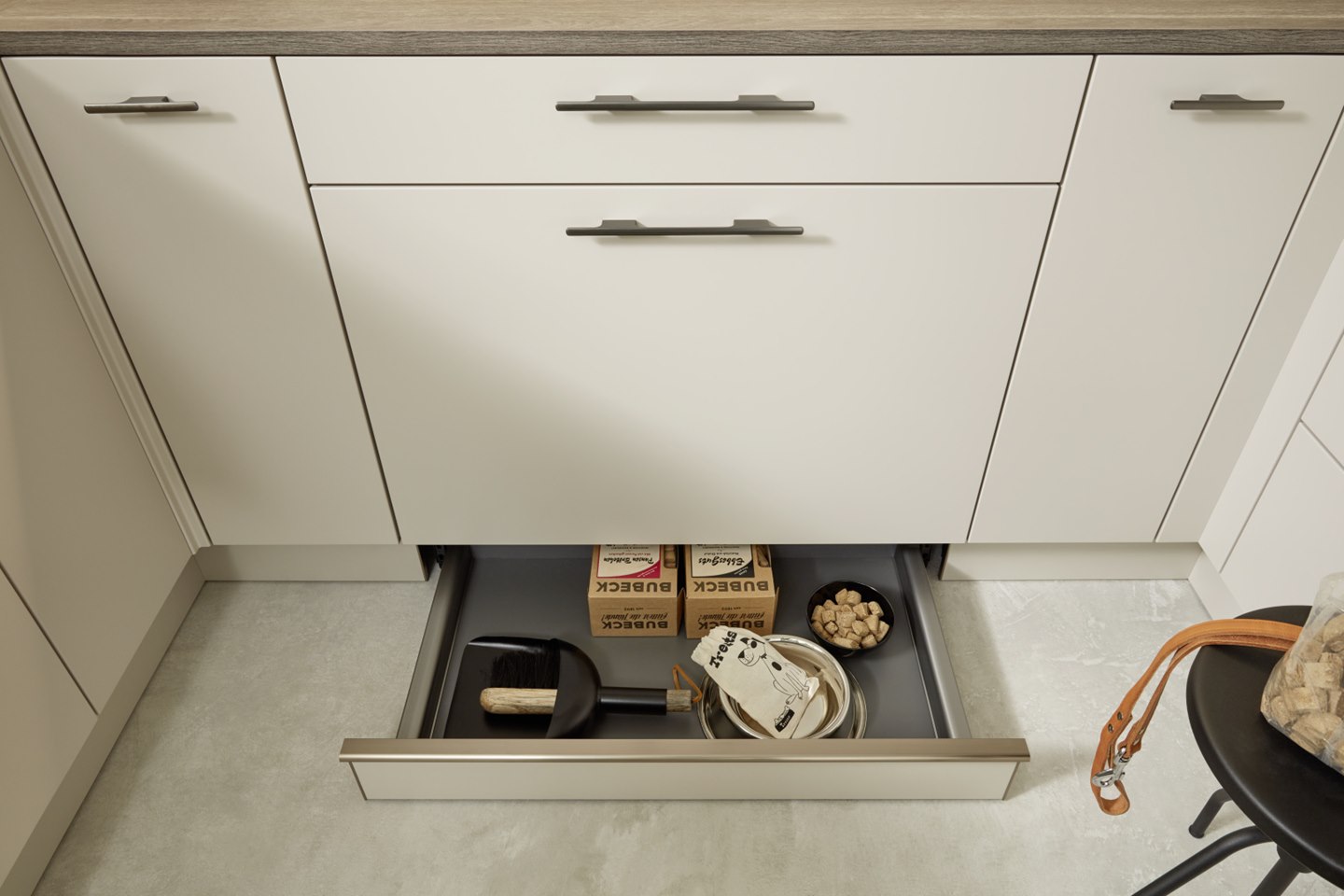 Storage space in the plinth
A plinth drawer offers plenty of space for all the things you don't need every day.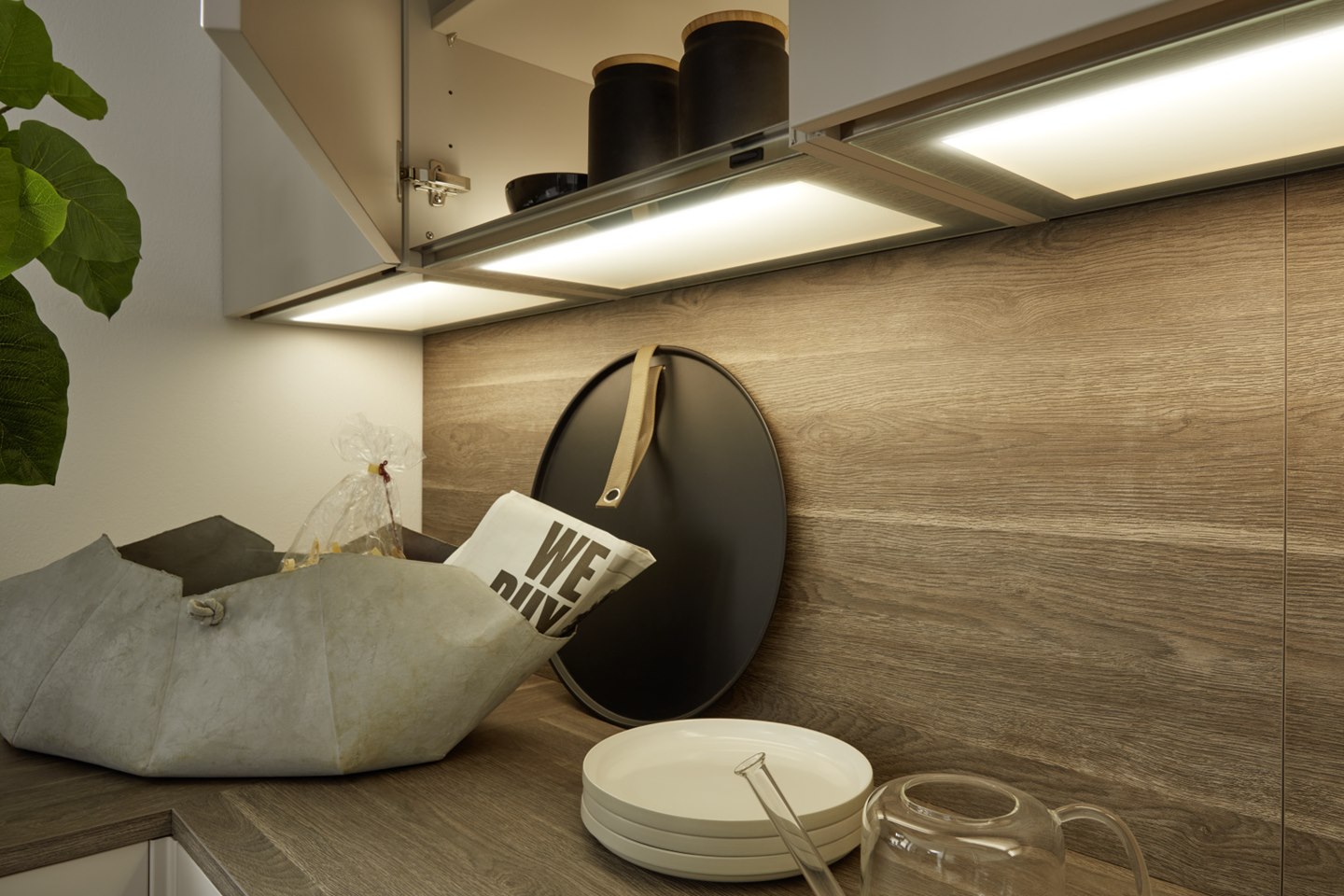 Light in and under the cabinets
With under-shelf lighting, you can illuminate both the worktop and the inside of the cabinet.
Moving into the living and working area
Matching furniture in the same decor as the worktop and cabinets creates a harmonious look from room to room.