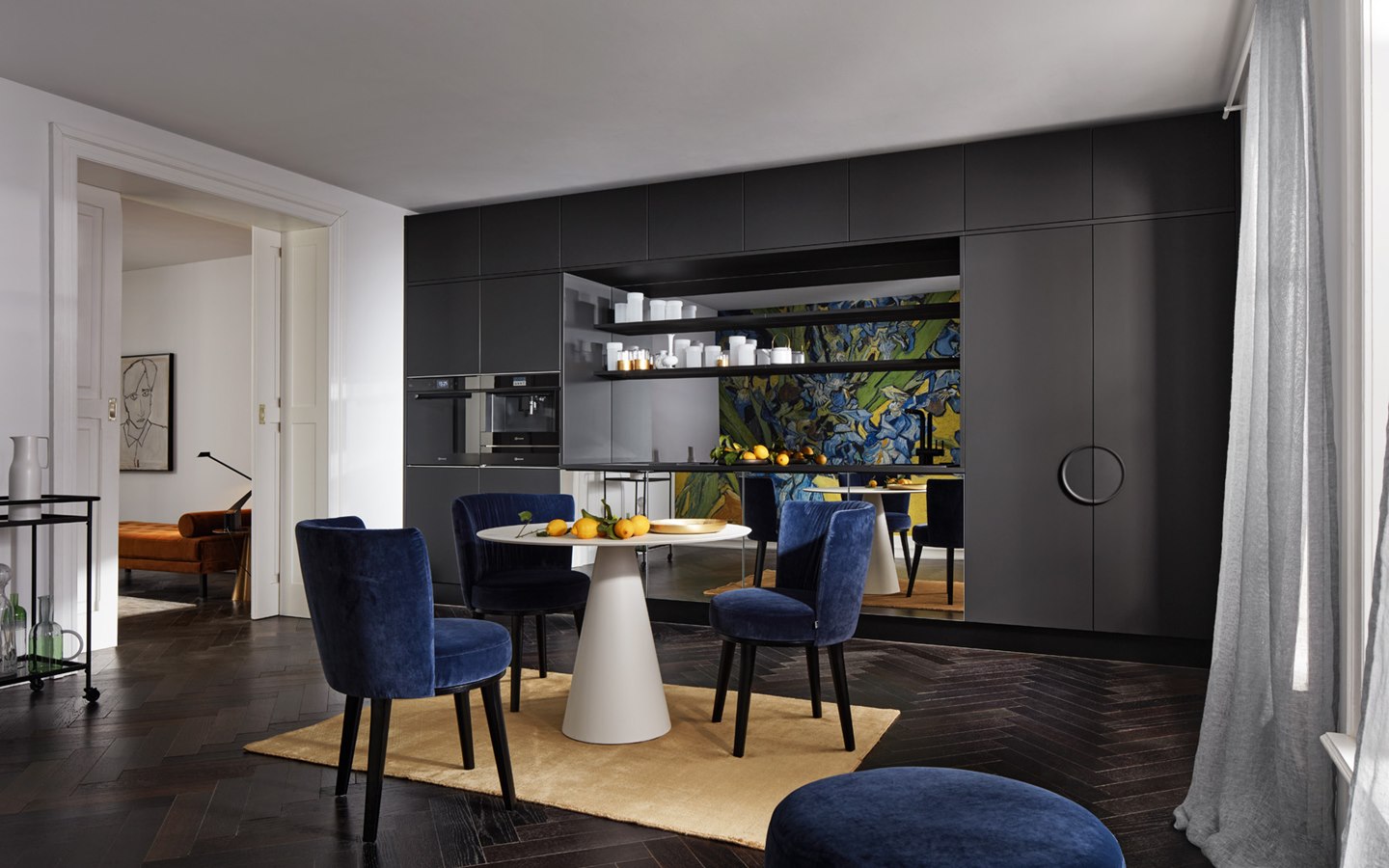 Kitchen ideas
Staged with artistic talent
So inconspicuous you can hardly see it yet so conspicuous that you can't look away either - this kitchen ensemble is a veritable masterpiece that is perfectly integrated into the space, and the perfect example of a small kitchen with all the capabilities of a large one. A particular highlight is the neoMIRROR front which reflects the kitchen's extravagant design, replicating it with artistic competence.
Reasons to love this planning example: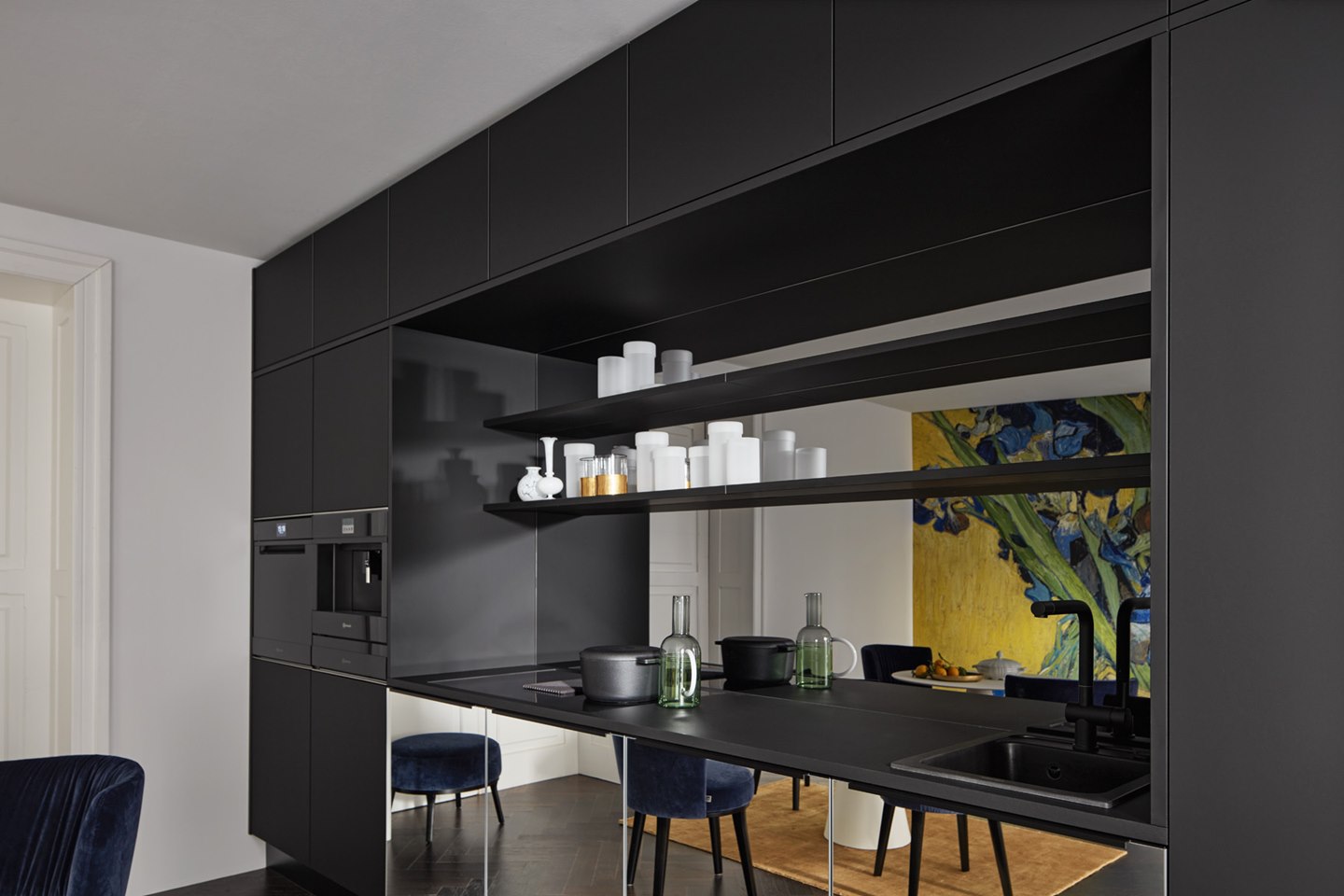 neoMIRROR with mirror glass
The neoMIRROR designer front artistically sets the scene for every kitchen. The mirrored front is something that's truly exceptional. It gives the whole space a new dimension while at the same time making it an attractive focal point. The matching mirror glass splashback adds space to the kitchen and complements the whole composition.
Designer handle
Above all, nolteneo is synonymous with the many ways of individualising a kitchen. Characteristic of this are exclusive nolteneo products such as the large, semicircular handles which, although discreetly understated in this kitchen, make stylish eye-catchers.