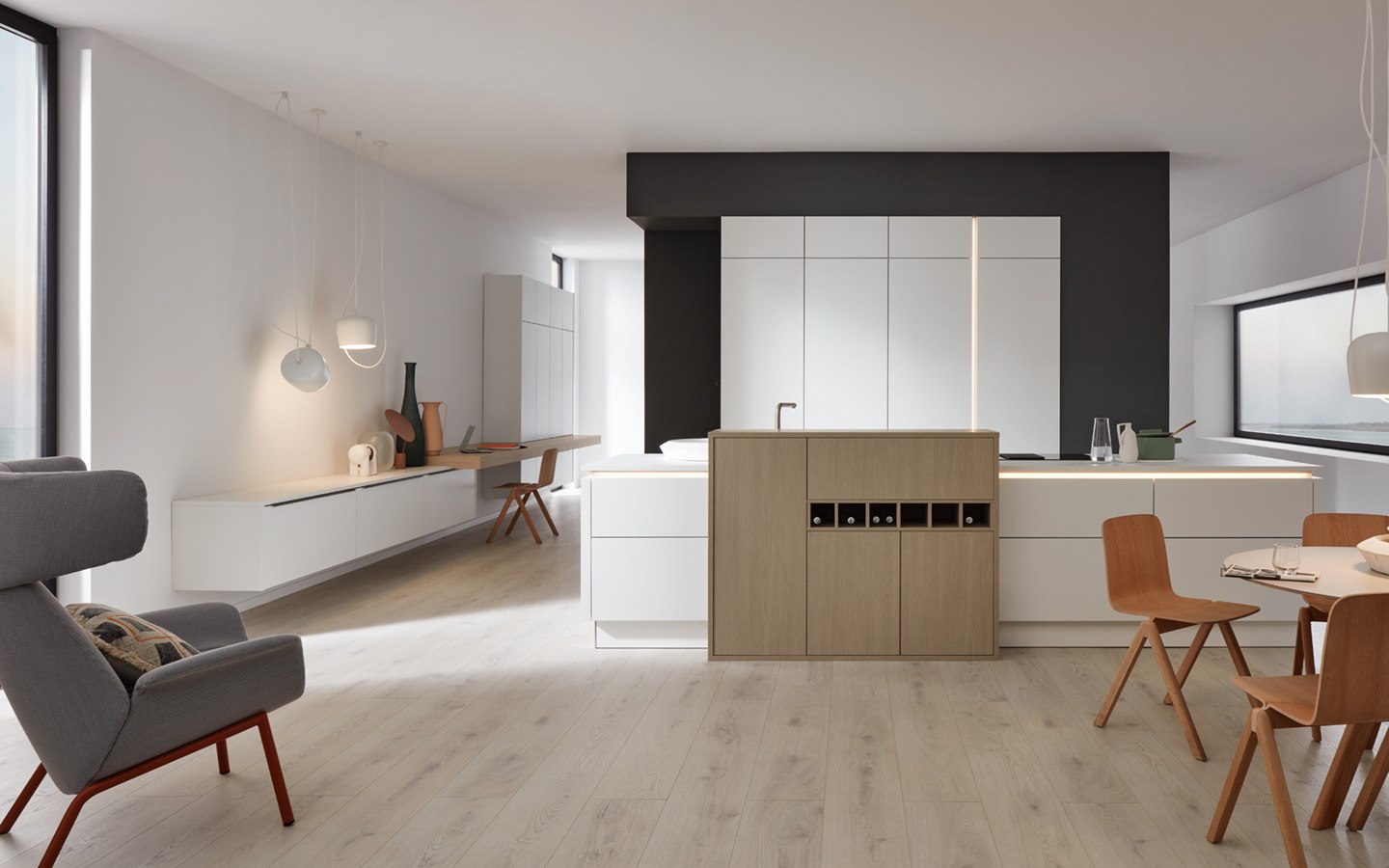 Kitchen ideas
Simply delightful
Kitchens with light-coloured fronts are as popular as ever because they integrate well into different spatial concepts, are discreetly understated and easily complemented with all sorts of designer elements. Exclusive nolteneo products offer a comprehensive range of planning options to feature precisely those detail solutions you want your dream kitchen to have.
Reasons to love this planning example: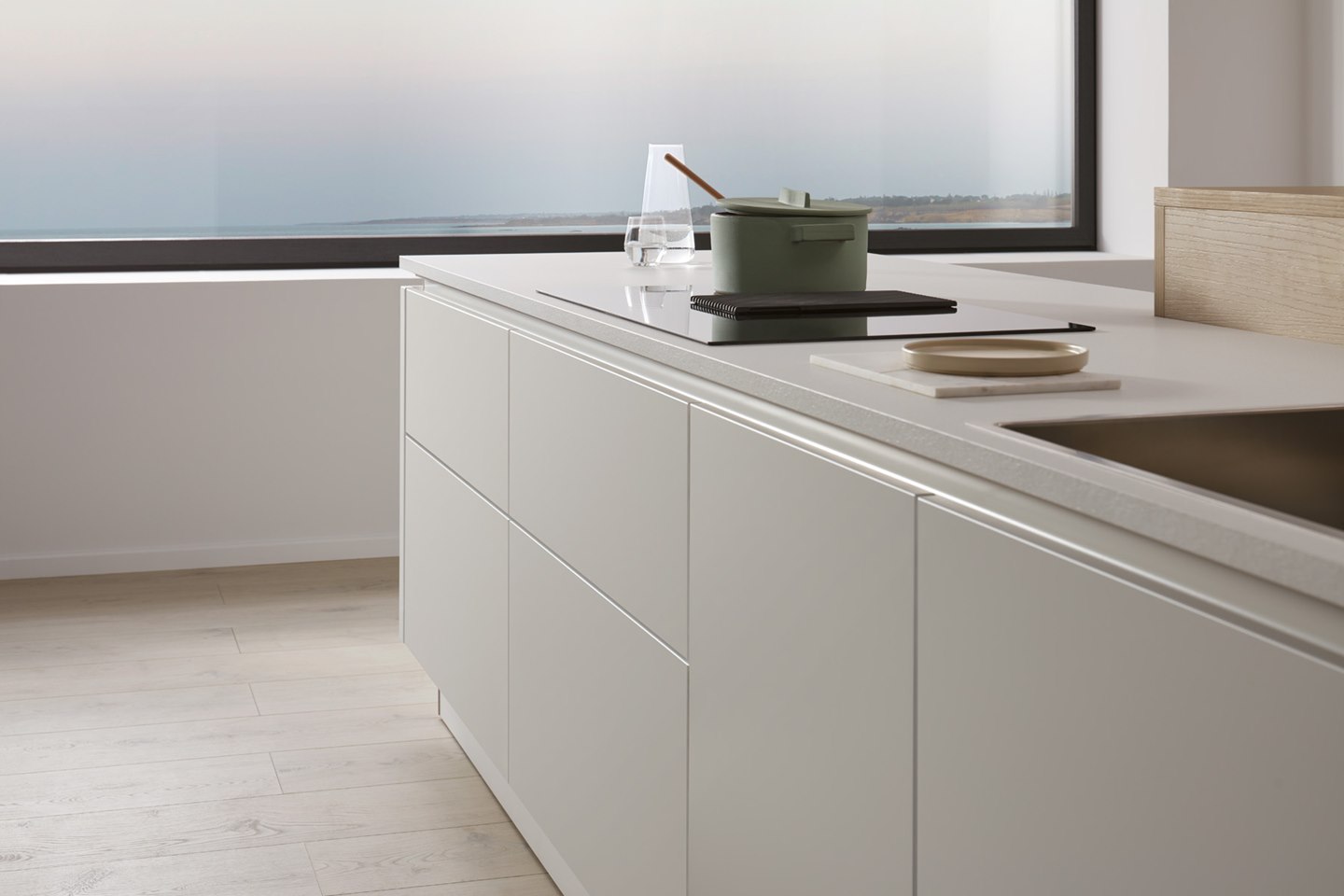 MatrixArt ONE
In this kitchen, the MatrixArt ONE handle trim profile forms a lovely contrast with the classic white soft mat front and the white worktop in stone look. Particularly in the evening, the handle trim profile with integrated lighting can be a stunning eye-catcher and also add a good measure of warmth to lighter-coloured kitchens.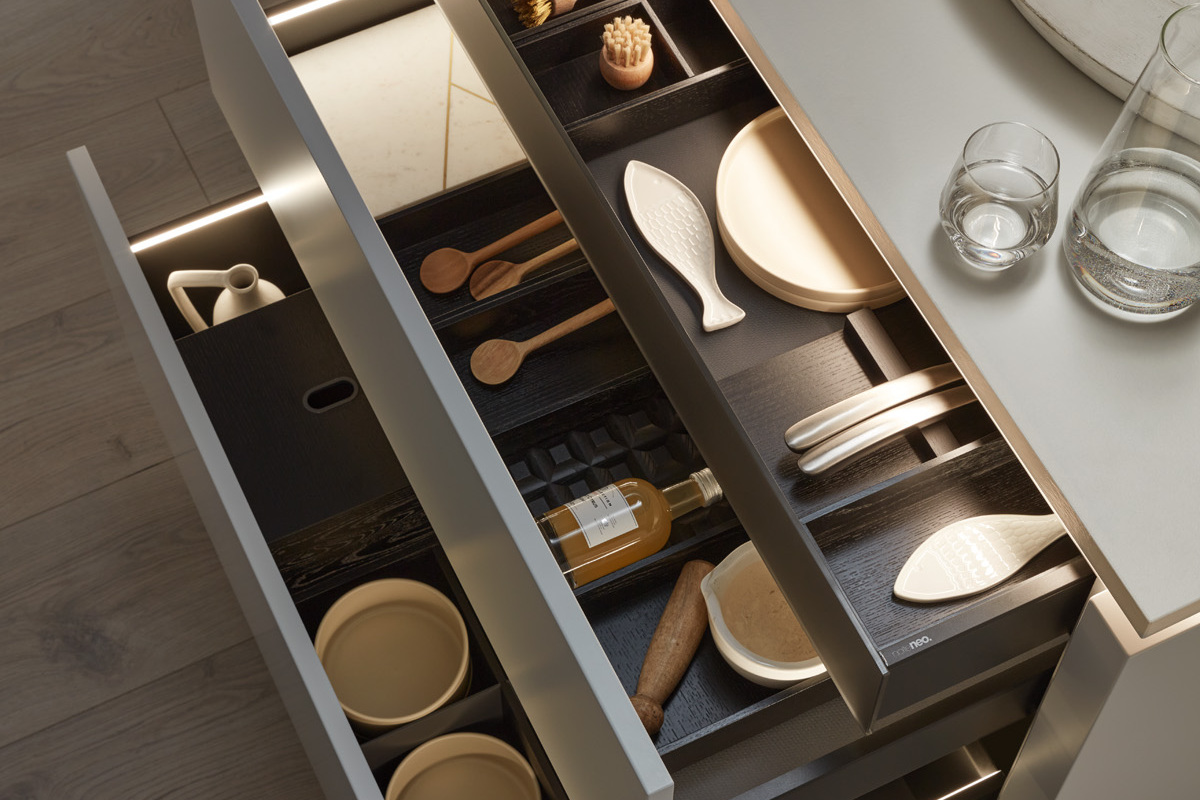 Interior organisation
Everything in order in the kitchen – true to this motto, nolteneo also gives you a wide range of options for practical interior organisation solutions to go perfect - ly with your kitchen. From saucepans to tableware, from cutlery to sorting waste – not only are drawers and pullouts perfectly organised with nolteneo, they can also be provided with optional lighting at the side. Fitted on the right and left of the drawer side frame, the LED lighting strip conjures atmosphere and shows where everything is when the drawer is opened. The system automatically switches off on closing, which means that the rechargeable battery (included) only needs recharging after around 450 – 700 opening cycles