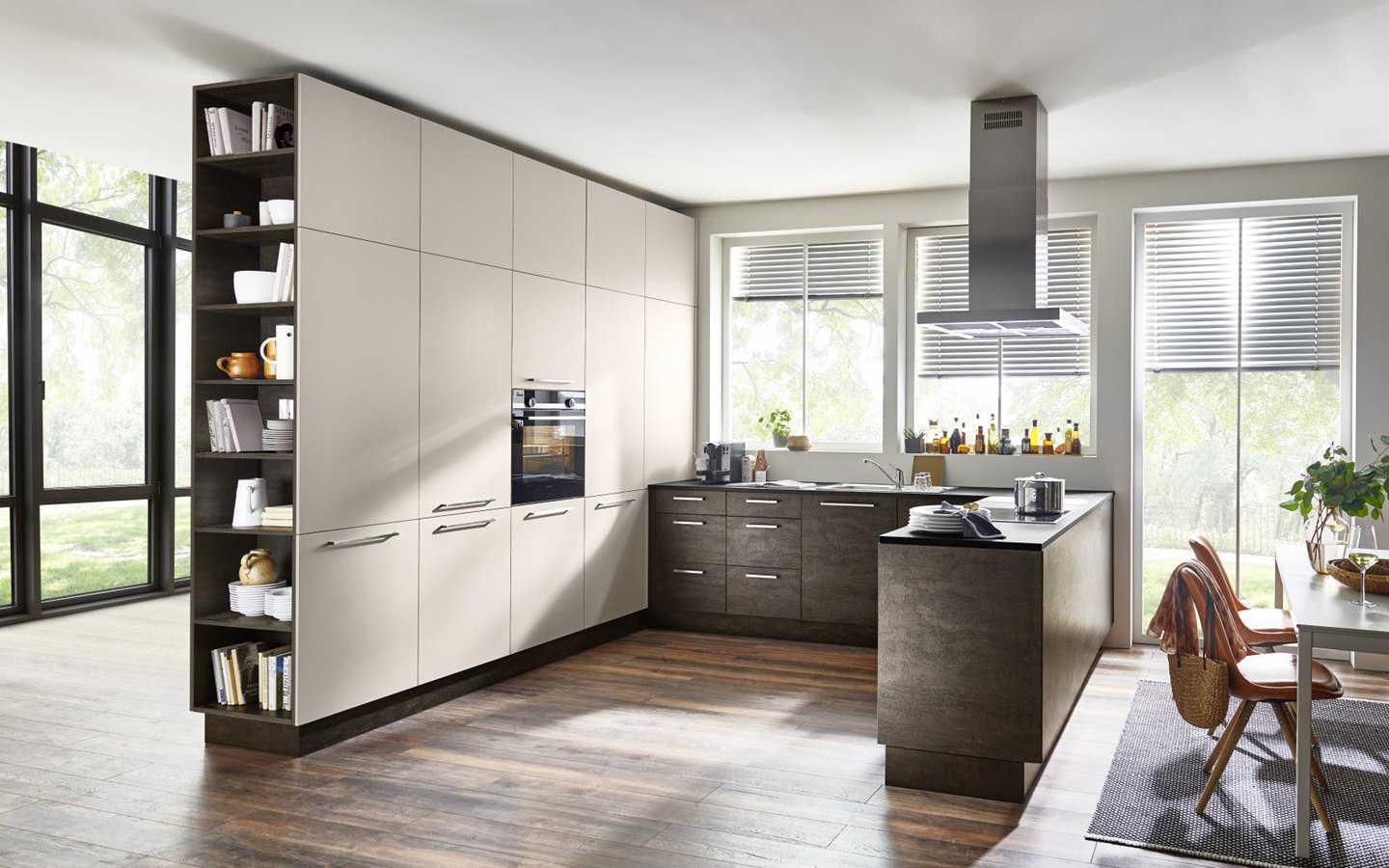 Kitchen ideas
This kitchen has soooo much space
This kitchen enters the stage as an elegant room divider with plenty of storage space. Its colour concept is equally elegant: rustic mottled oak, a black worktop and light sahara.
Reasons to love this planning example: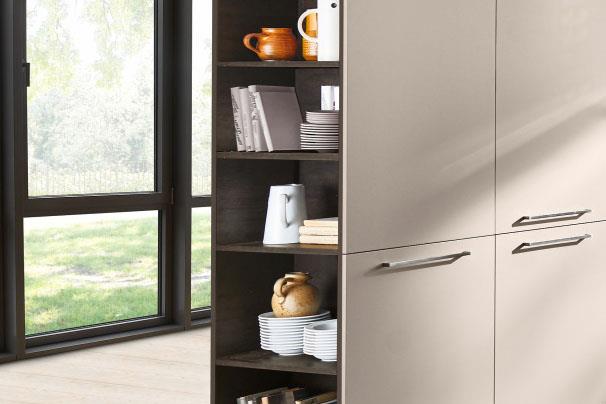 The perfect combination: Cabinet & shelf
There are things you want to display and some you would rather keep out of sight. This combination of an open shelf and cabinet lets you do both.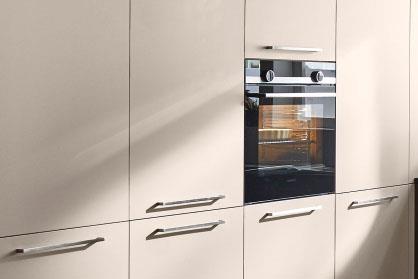 Oven installation without covering panel
Clean lines, thanks to an oven without a covering panel: The Matrix150 modular dimensions ensure that electric appliances such as ovens will fit perfectly in your kitchen furniture.
A clever room divider
Why not use side cabinets as room dividers? You will save space and create an elegant and intelligent plan.