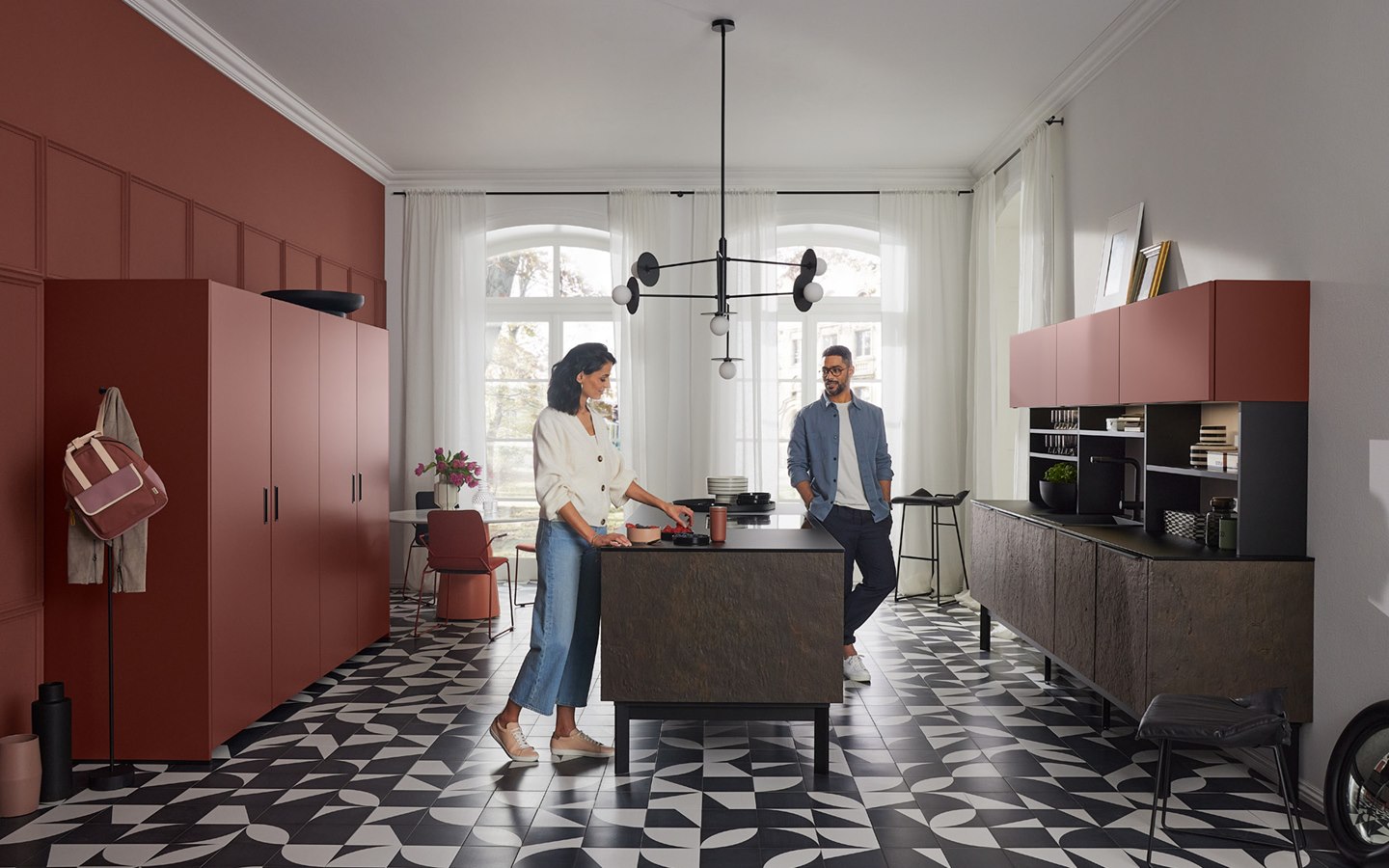 Kitchen ideas
Urban extravagance
High ceilings, rooms flooded with light, ornate coving – old-property charm meets natural stone garnished with urban lifestyle. neoSLATE in black rosato slate makes a bold statement. Incombination with the henna red surrounding elements, the stone veneer front is a veritable eye-catcher. A modular design with concealment doors on the one side and, appearing to float on the plinth frame, the island and sink block on the other.
Reasons to love this planning example: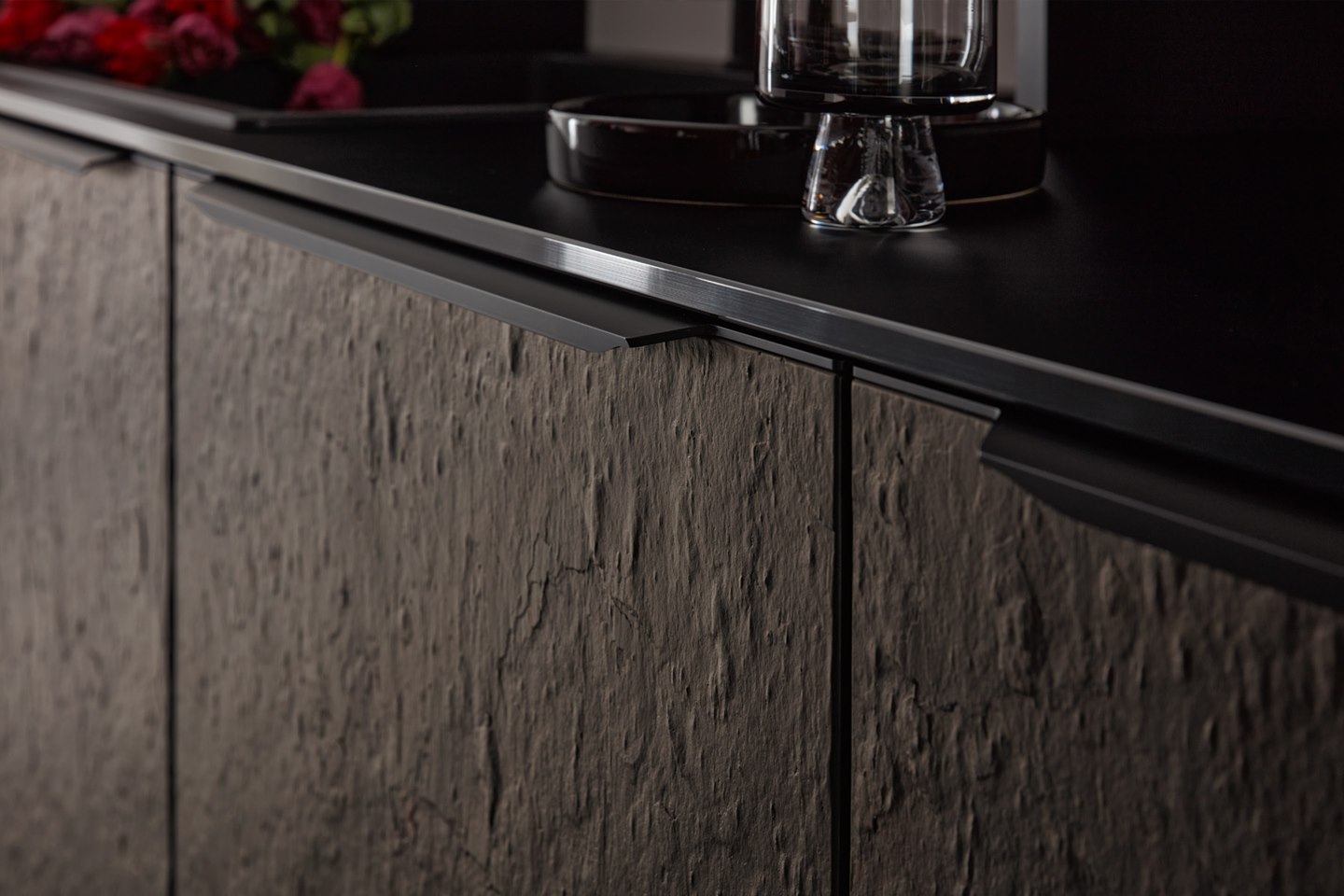 neoSLATE
The neoSLATE front is a unique stone front with a threedimensional slate surface. Looking so natural, this front comes with very special aesthetic appeal.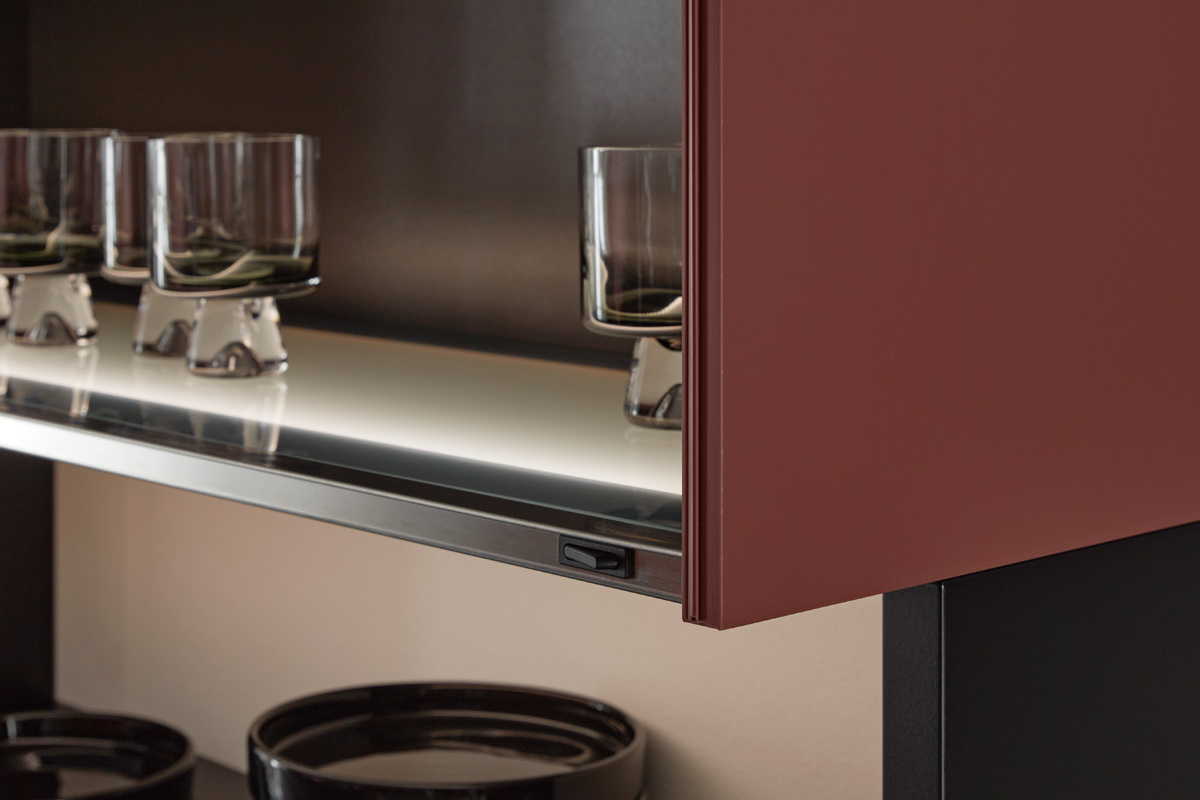 Visible sides
One aspect that makes nolteneo kitchens so special is the extensive selection of visible sides in mat lacquer, high-gloss lacquer and veneer on any chosen carcase interior colour. The extended visible sides logic no longer ties you to just one colour for the carcase interior. These can be combined with different fronts in any way to provide a perfect match with your chosen front or to create a striking contrast – entirely to suit your very own particular taste.