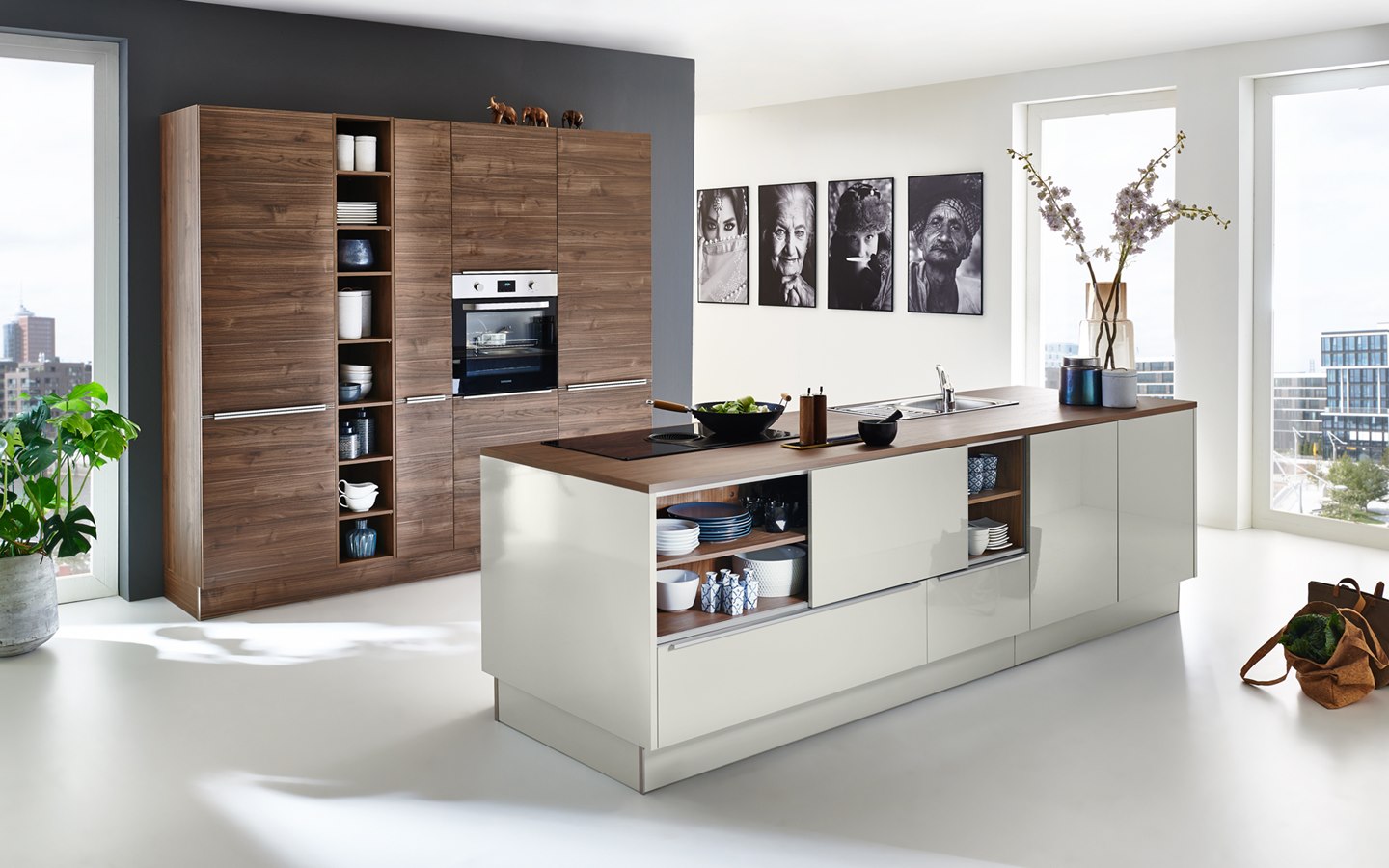 Kitchen ideas
Warm wood decor for cool kitchens
Wood exudes warmth and comfort. This design is the proof: The royal walnut wood decor will immediately catch your eye as you enter this kitchen. Together with the light papyrus grey, we have created a dual highlight.
Take a closer look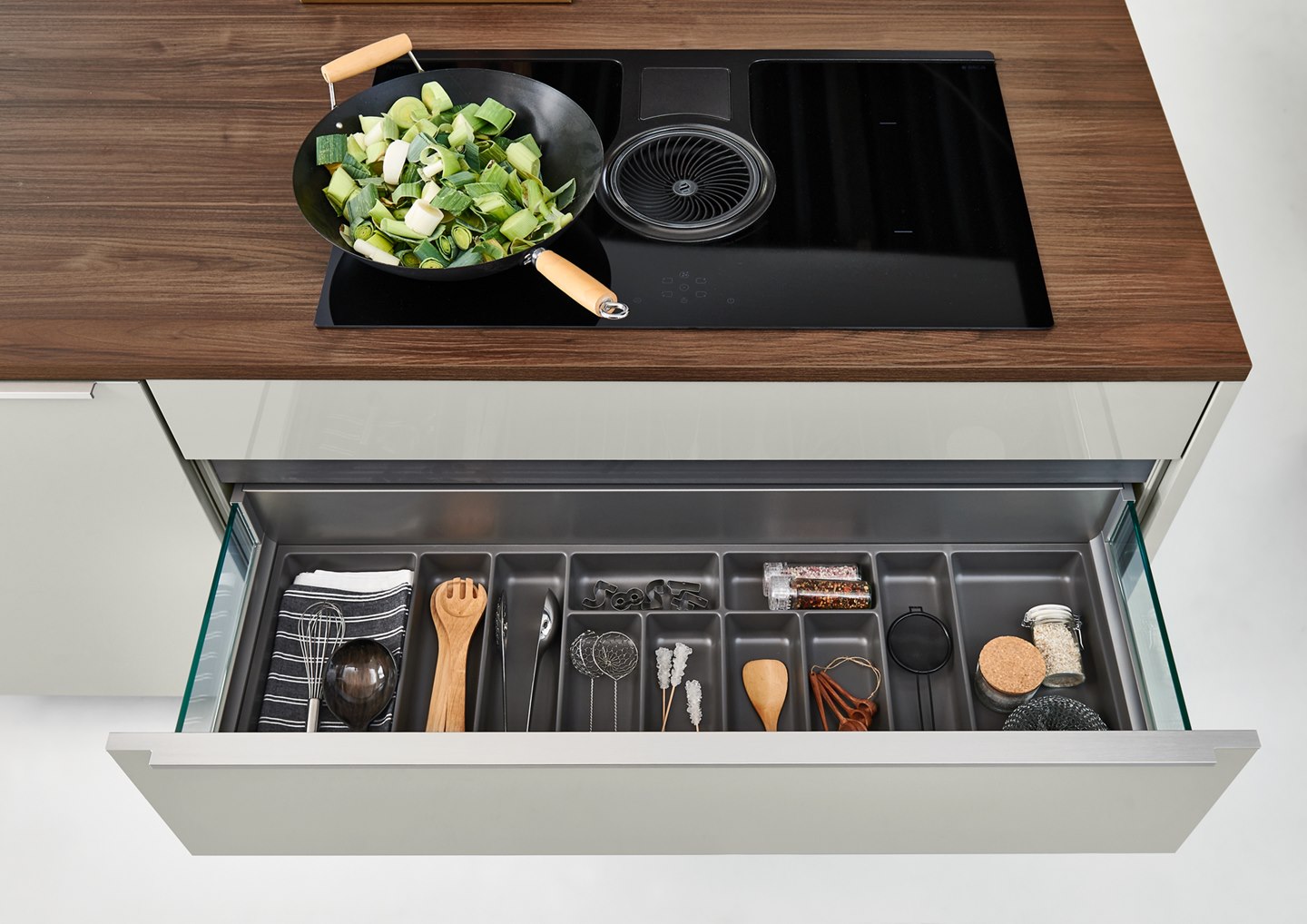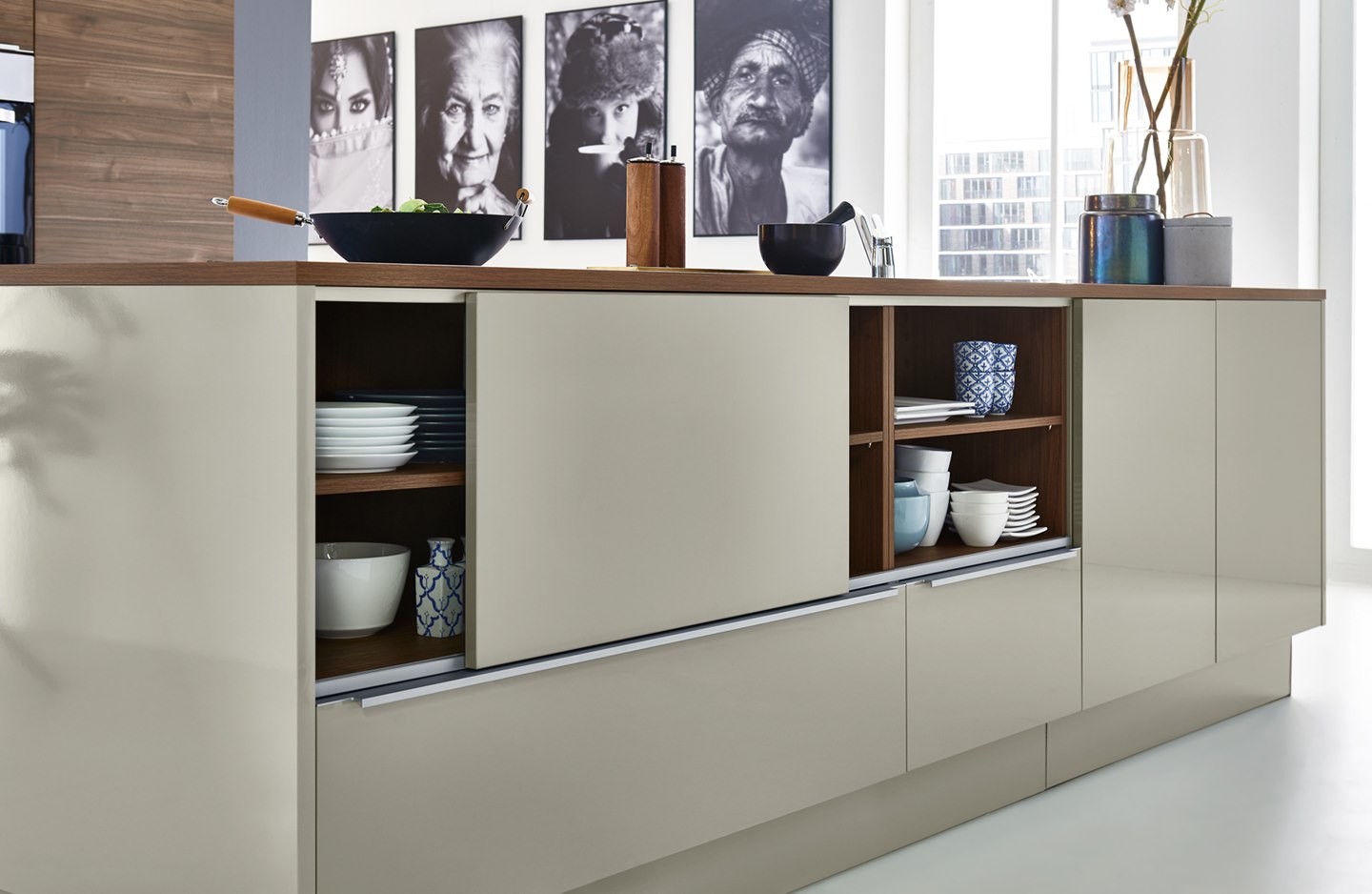 Reasons to love this planning example: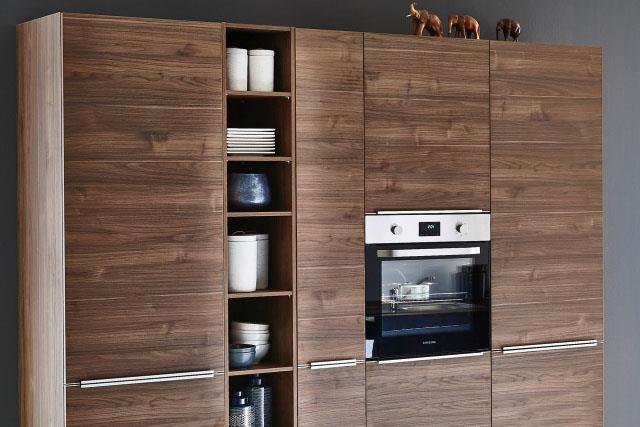 Baking at eye level
This design puts an end to the hassle of bending down. The oven is installed at an ergonomic height to ensure that you can see everything at a glance.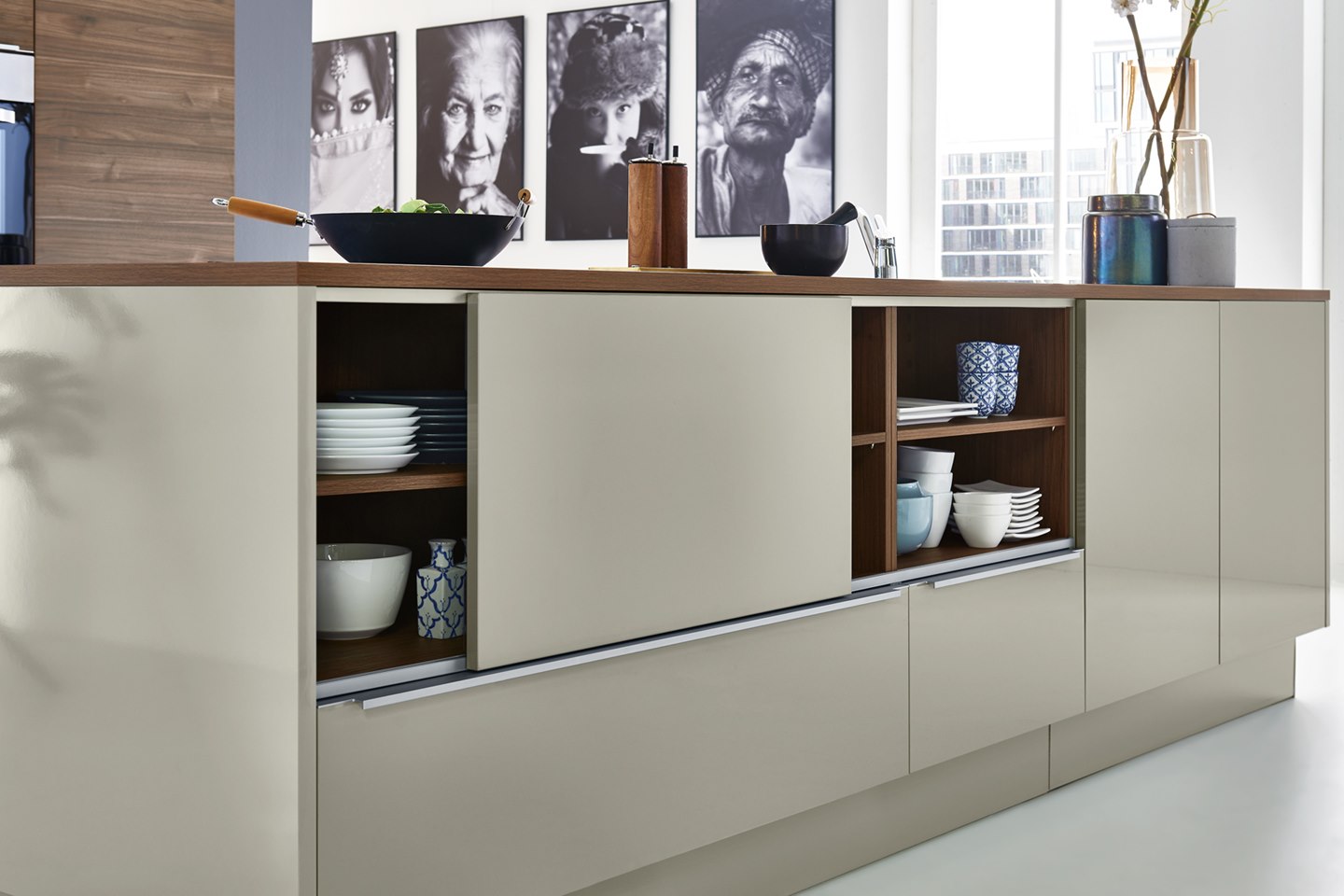 A shelf with a sliding door
Sometimes the most practical things are the easiest: This shelf with a sliding door in the kitchen island opens up a whole range of new options.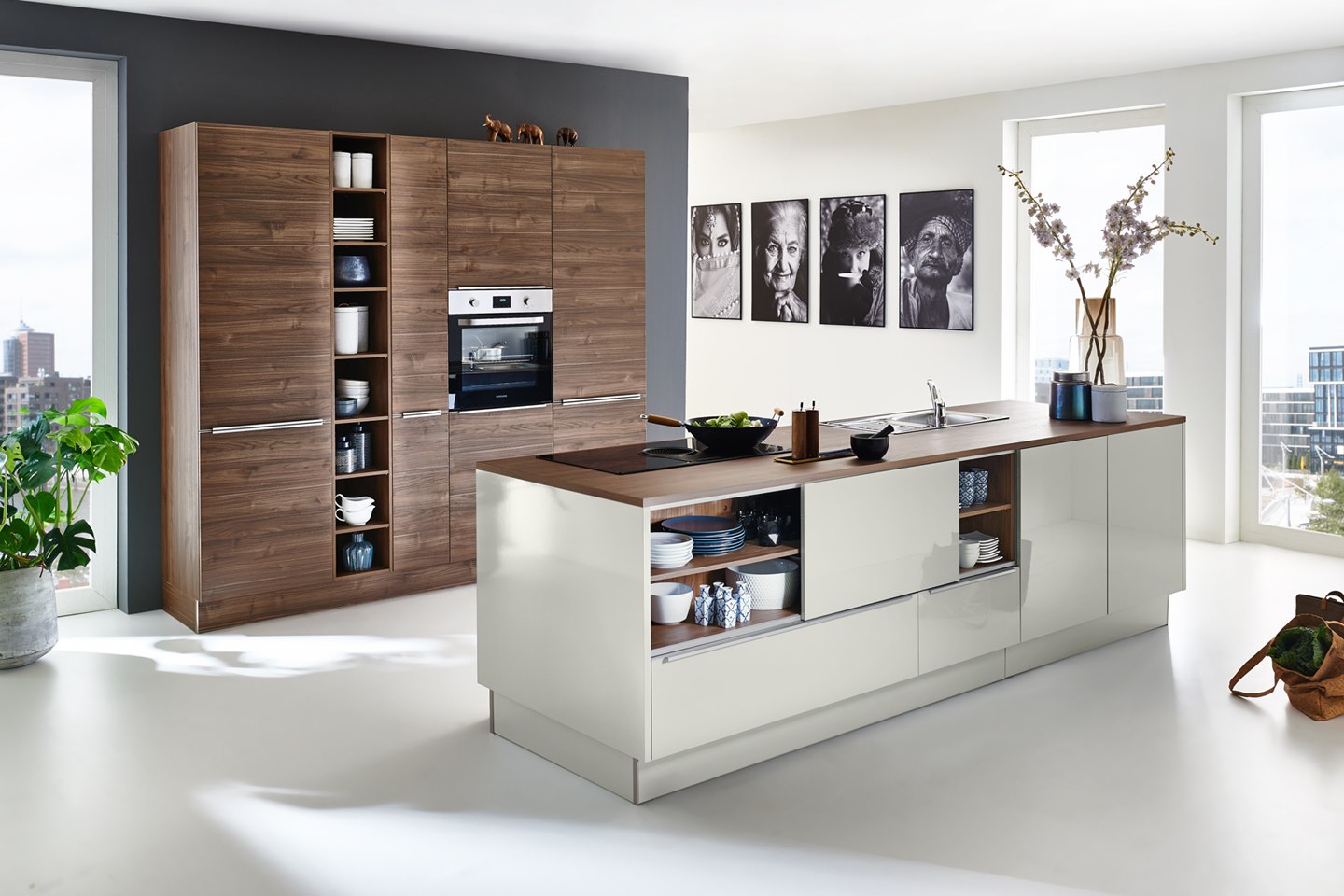 An extractor without a hood
Downdraft extractor fans are a perfect alternative to conventional cooker hoods, especially for kitchen islands. The downdraft extractor fan is integrated in the worktop.