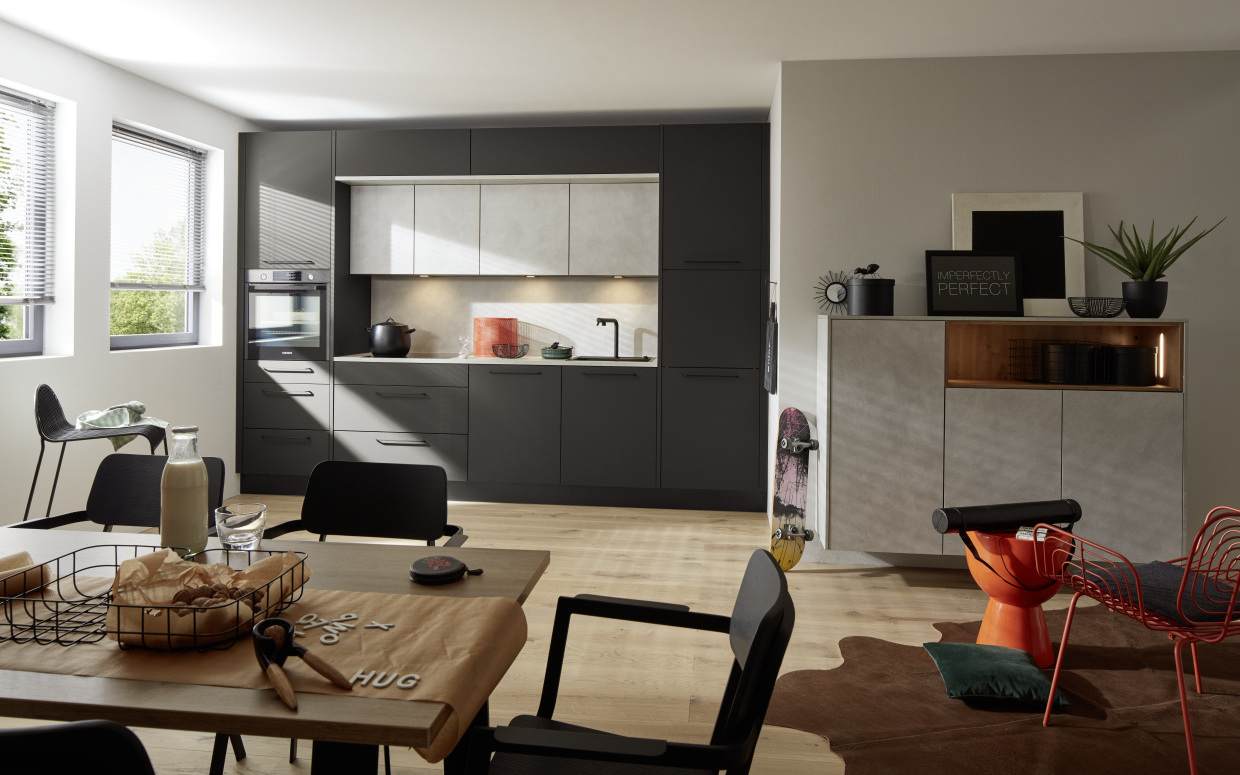 Kitchen ideas
Living-room kitchen meets black and white
Cooking needs a setting. This kitchen design takes that literally, and doesn't only create an eye-catcher. There is also plenty of storage space in the ceiling-high units. The areas open the kitchen up perfectly to the living room.
Take a closer look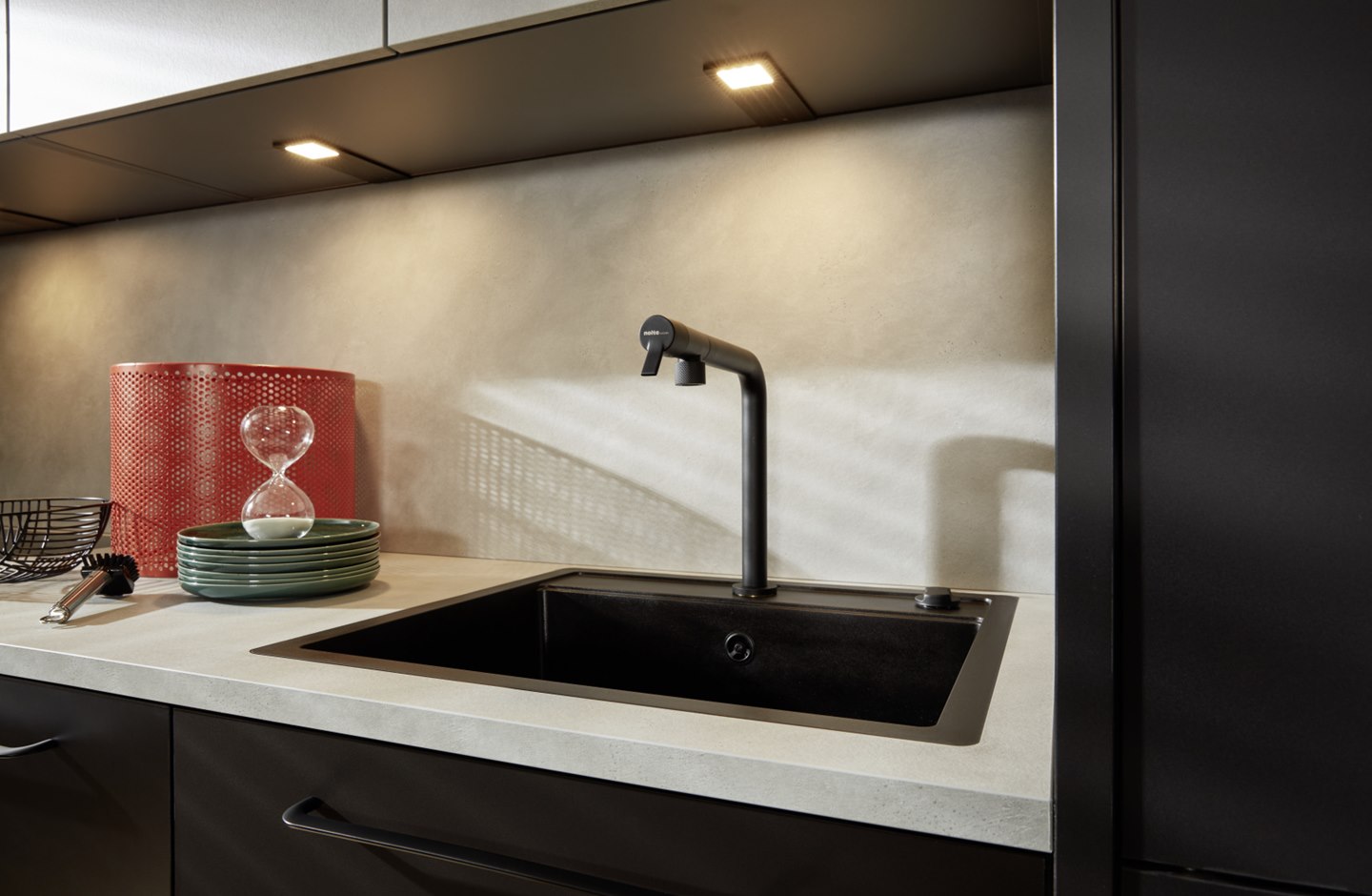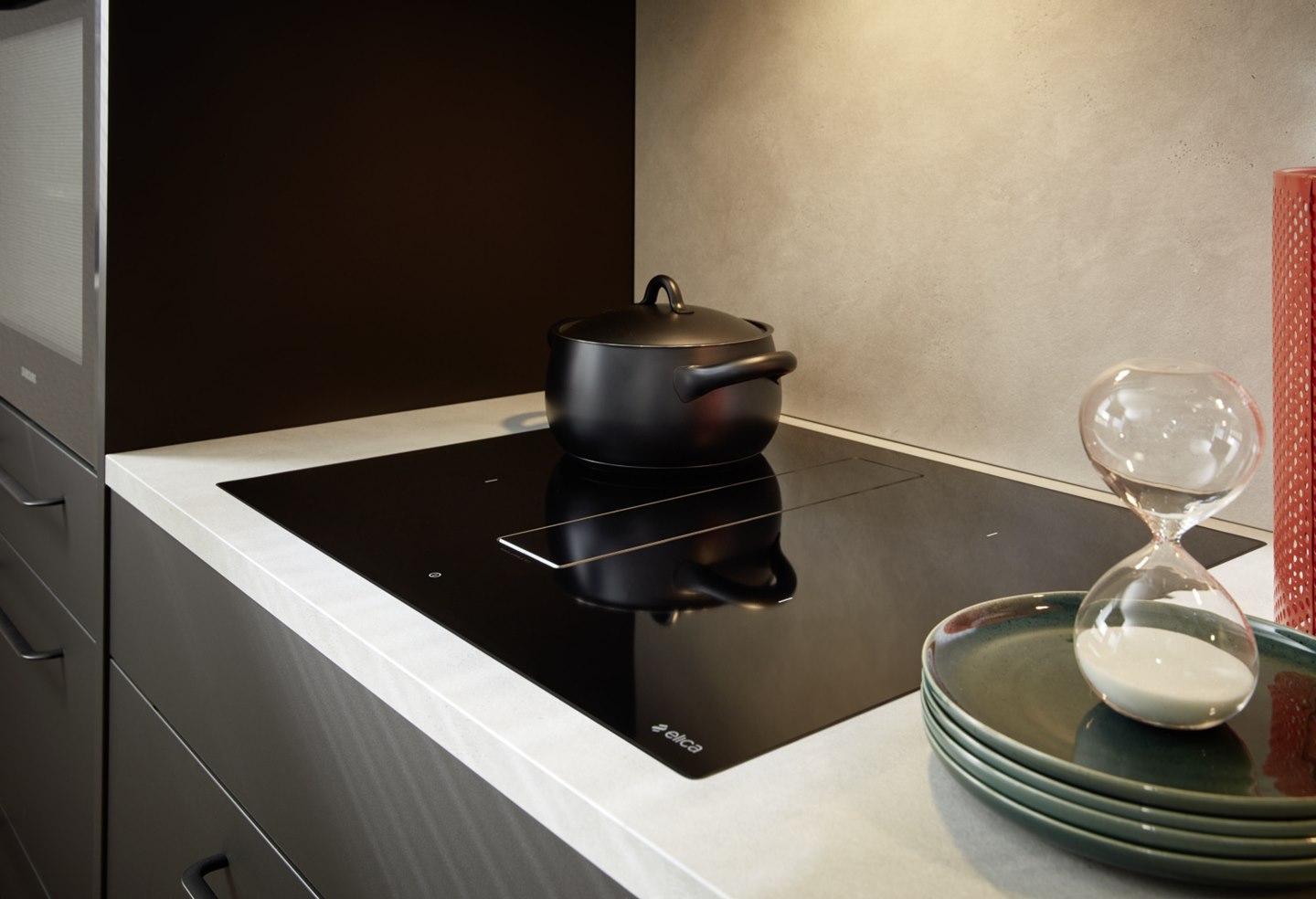 Reasons to love this planning example: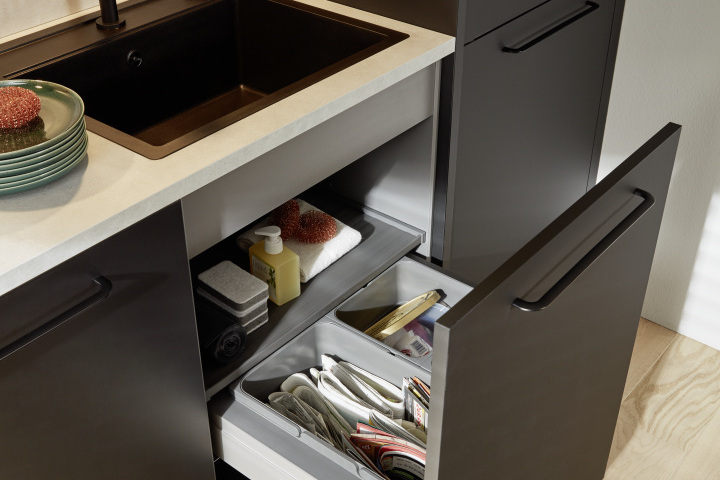 Floating waste bin system
The right place at the right height with the right layout. Sometimes good can also be simple.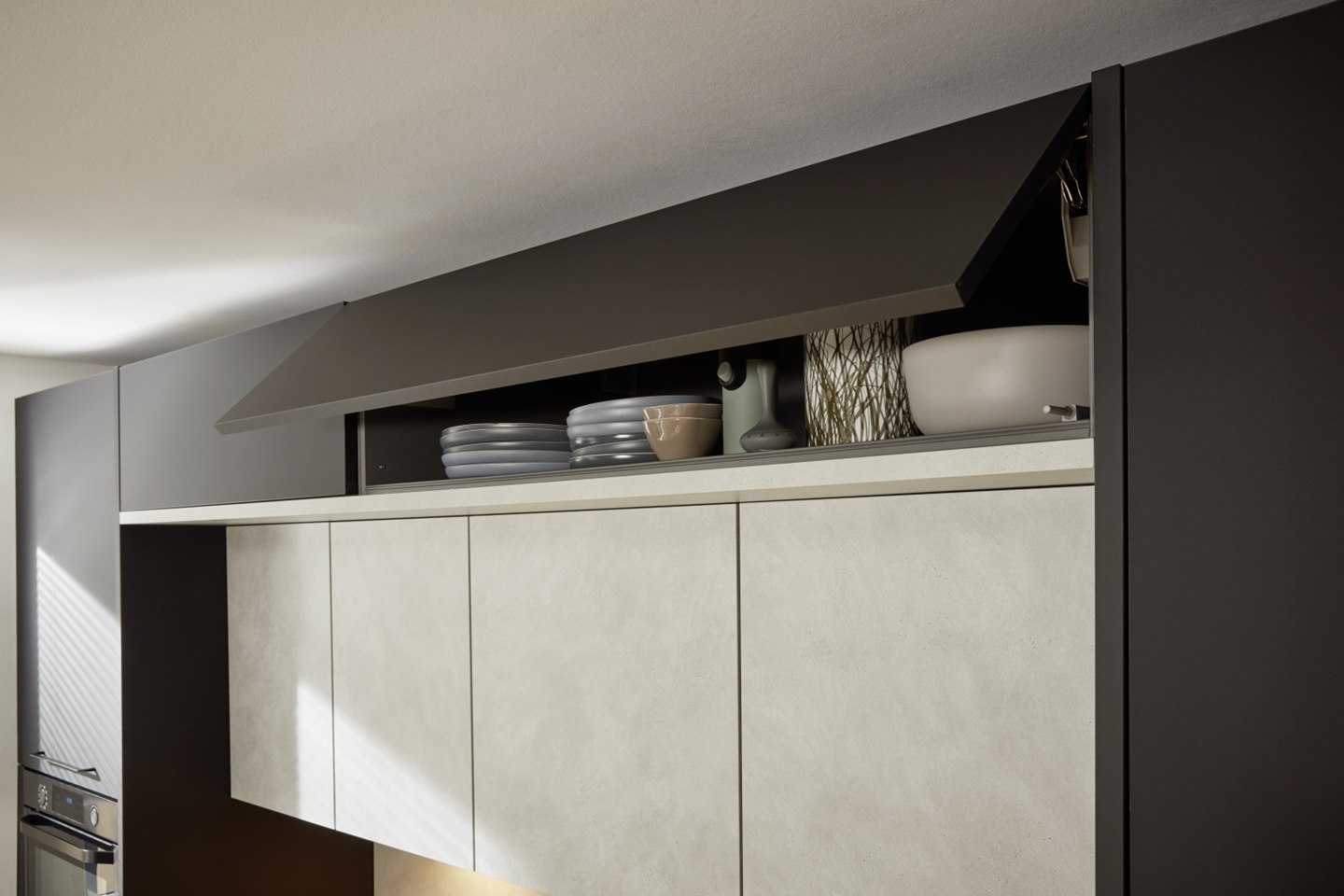 Up to the top
Don't waste any space! These cabinets create an elegant finish to the kitchen and create even more space.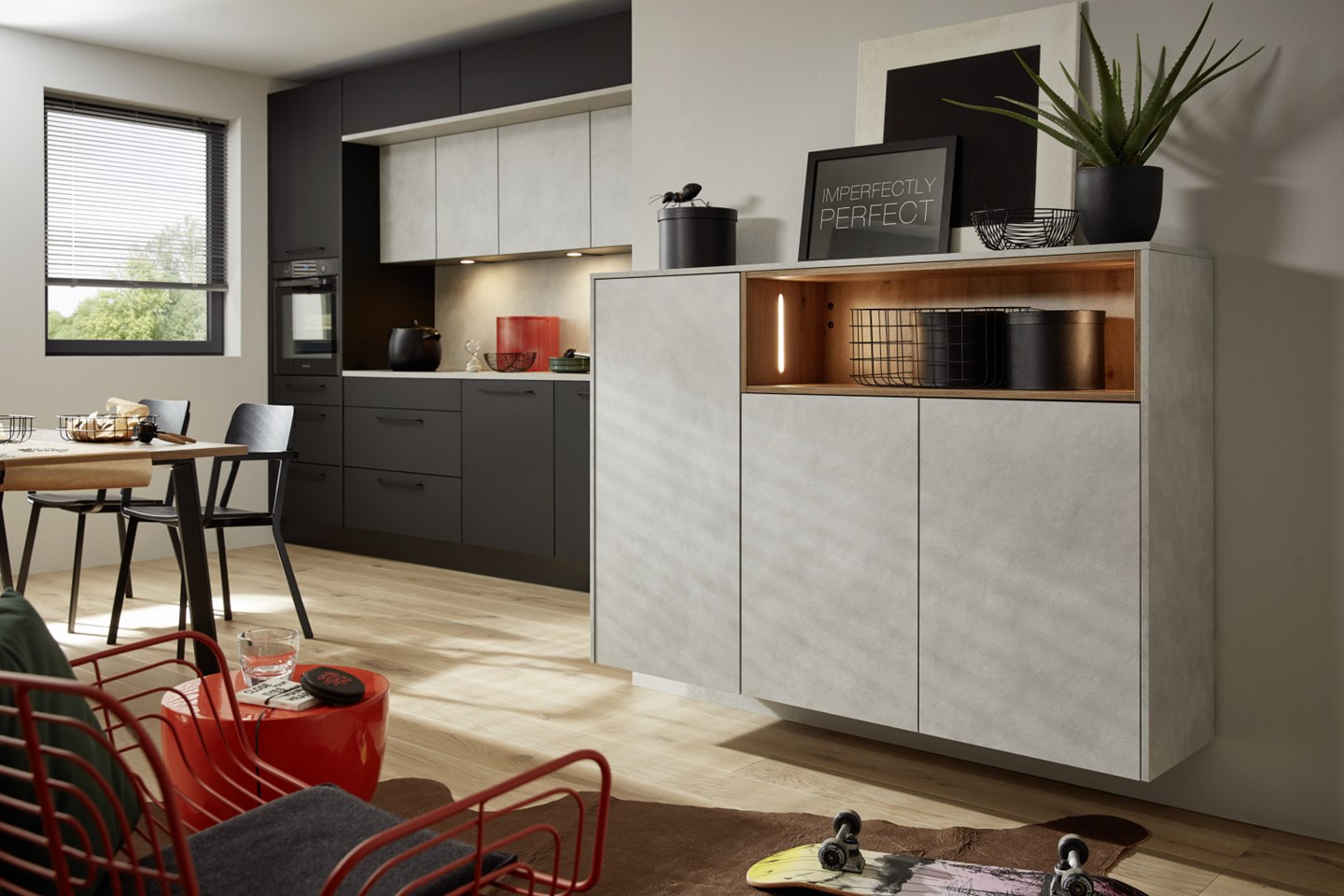 Kitchen and home life merged
The matching sideboard is a piece of furniture that creates an elegant transition into the aesthetics of your living-room.