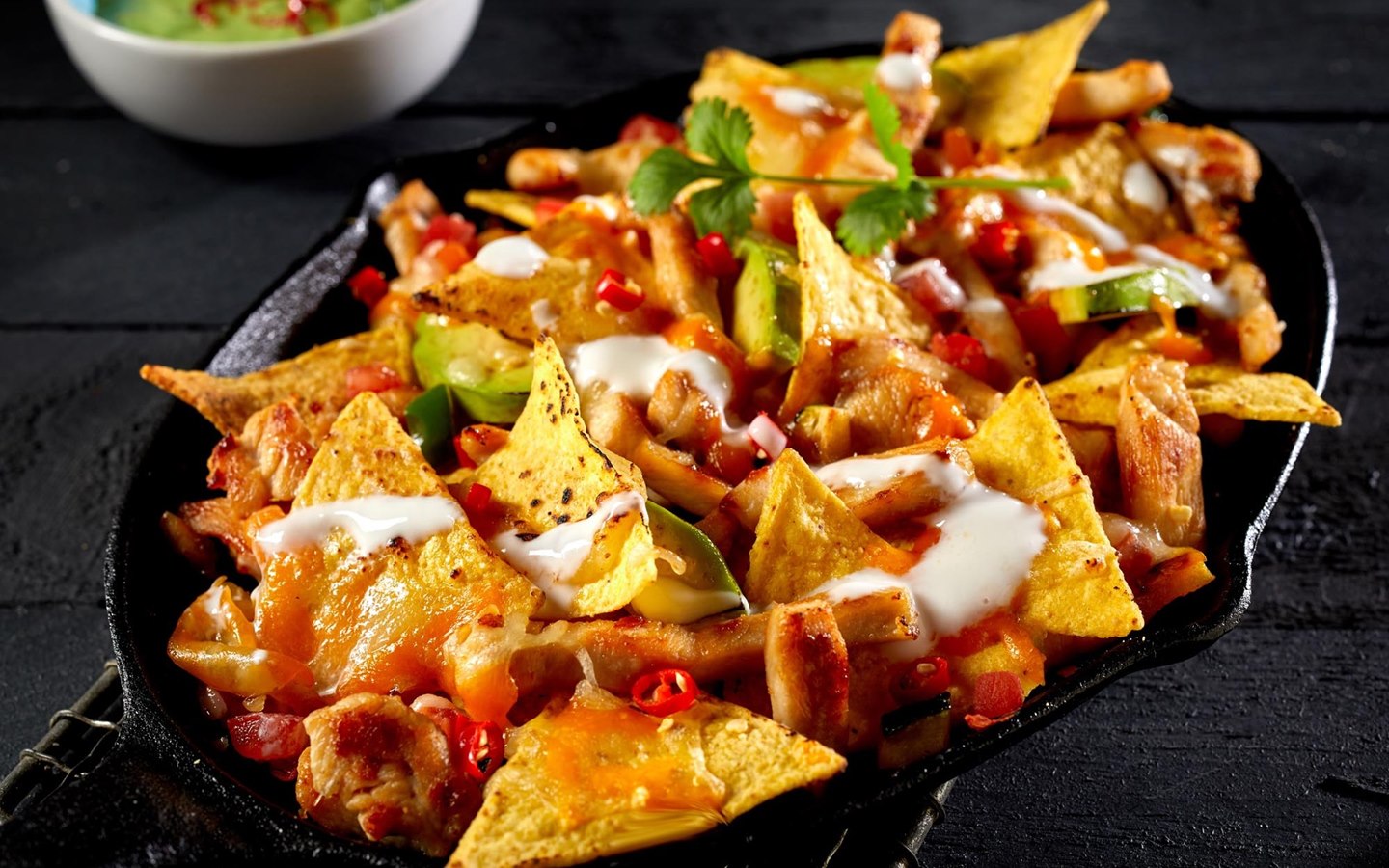 Recipes
Nachos
Few snack choices are as popular on Super Bowl Sunday as nachos - you can cover them with cheese, salsa or guacamole. But with our recipe you don't have to choose! So get ready, set, go!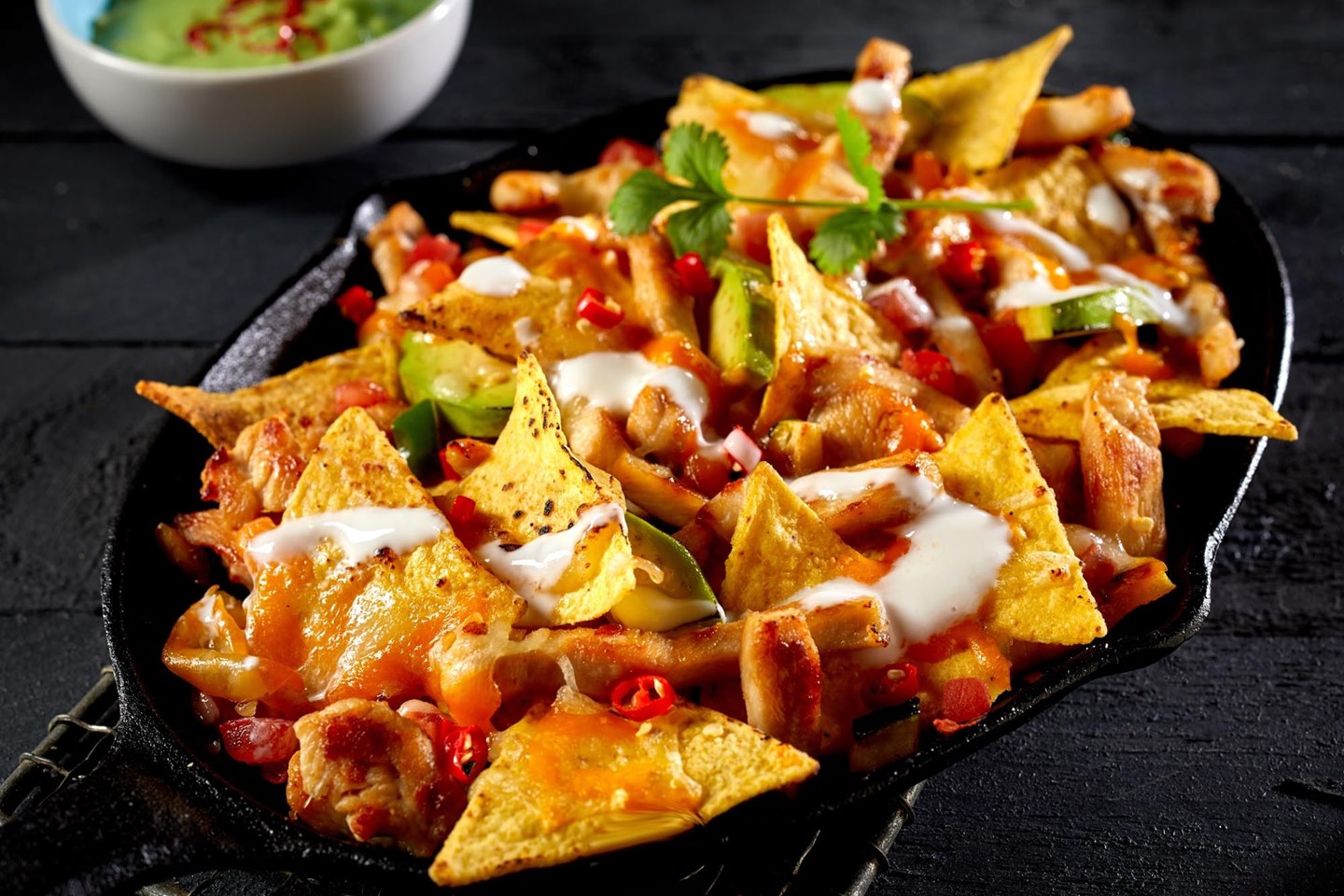 And here's how to prepare your nachos:
Cut the chicken breast into pieces. Then chop the clove of garlic and heat it in a pan with oil. Add the chicken pieces with salt, pepper, garlic and chilli powder. Then add BBQ sauce and cook for approx. 5 minutes.

Spread 2 hands of tortilla chips in a casserole dish. Top with half the chicken pieces. Then top with cheese, onions, tomato and avocado. Repeat this step until all ingredients have been used.

Bake for approx. 15 minutes at 175°C. Serve with sour cream and parsley.
Now all you need to do is sit back, enjoy your snack and wait for the next touchdown.