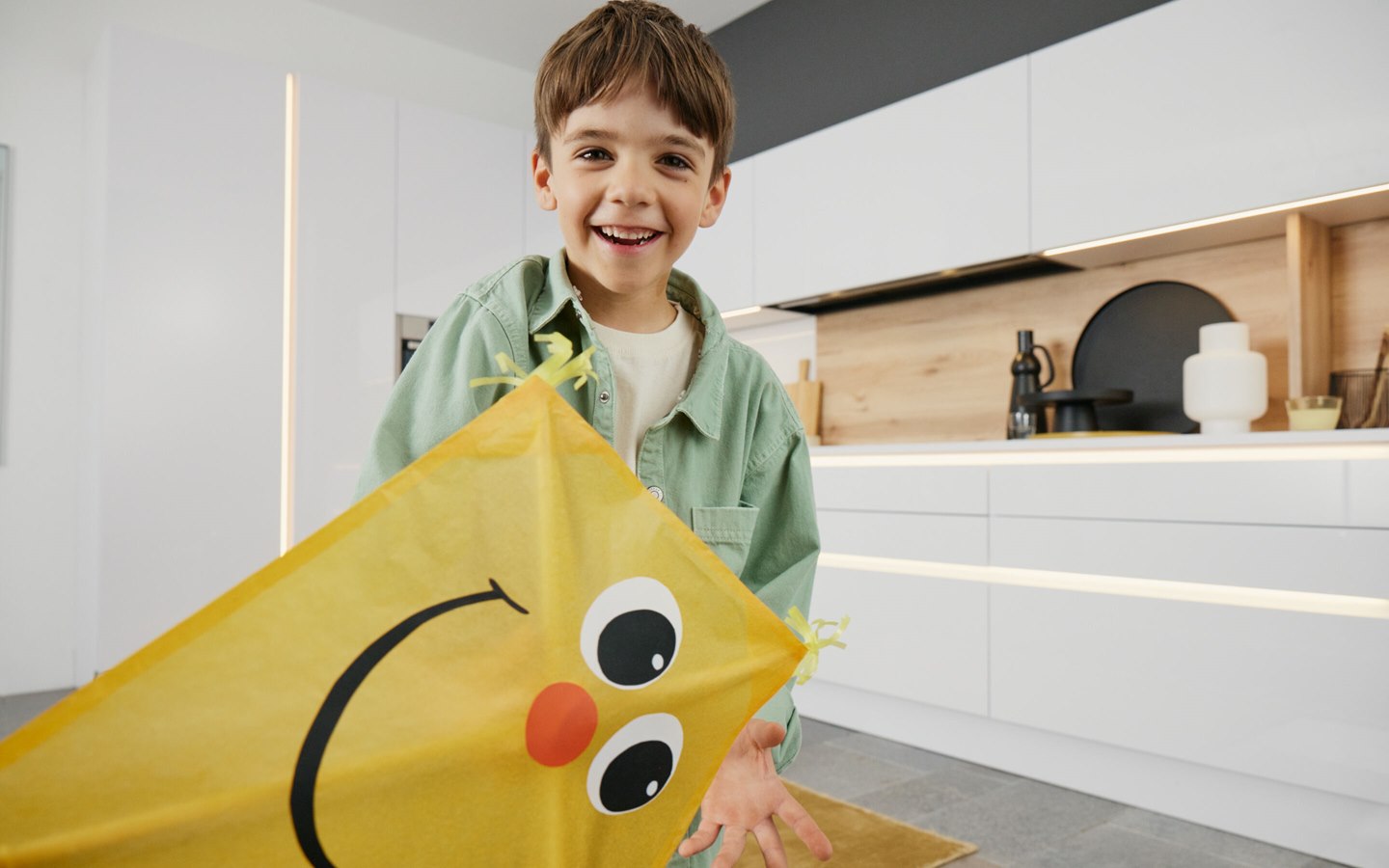 Tips & Tricks
Craft instructions for your paper kite
Making your own kite is great fun in any season. We show you how to make your own kite very easily, so you can fly it in all wind and weather conditions!
You will need these materials for your paper kite:
A sheet of paper (DIN A 4)
Sturdy yarn (a few metres)
Crepe paper
A sewing needle
Different colours (e.g. wax crayons or watercolour)
Scissors
Ruler and pencil
Glue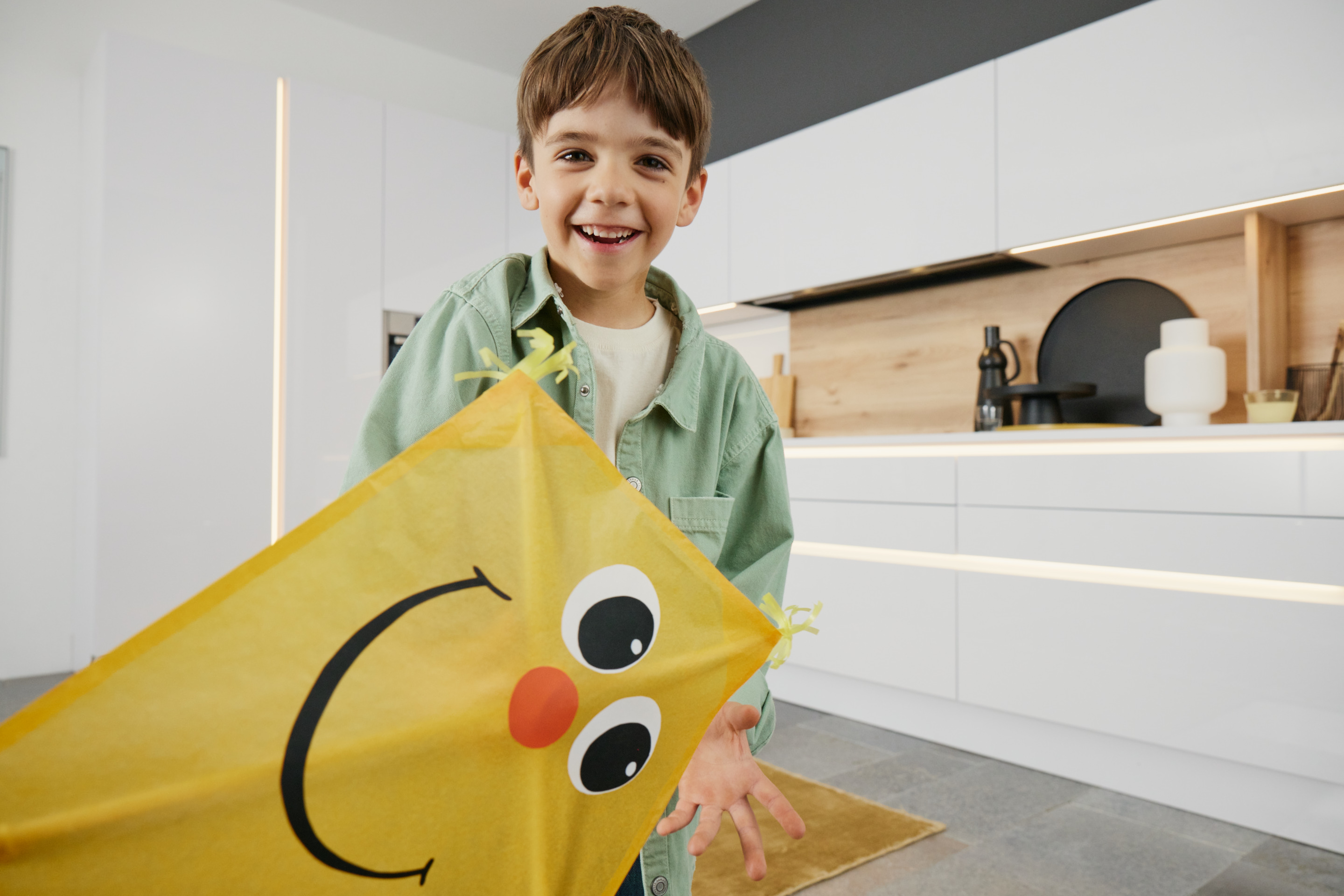 DIY instructions:
Draw a rectangle (12x 16 cm) with a pencil on the paper. Then draw the outline of the kite within this rectangle with the ruler. Cut out the outline with the scissors.
Now, you can colour the kite. To give it a fun look, draw two big eyes, a nose and a mouth, preferably with a thick black marker.
Next, cut two 1 cm wide strips of paper, one 12 cm long and one 16 cm long. Fold both strips lengthwise and then cut them in half so that you can fix them together in the next step.
Now, glue the longer paper strip onto the long axis of the kite and then the shorter strip vertically to it. Cut off the protruding ends of both strips.
Thread a piece of yarn (about 80 cm long) through the back of the kite and knot it carefully.
Next, cut out some small rectangles (2x5 cm) from the coloured crepe paper. Fold them into small "accordions" and knot them to the kite string, which should be at least one metre long.
Finally, take the finished kite tail and tie it to the lower end of the kite at the back of the glued paper strip. That's it, your self-made kite is ready!
We wish you lots of fun with your DIY kite!