THE RIGHT INTERIOR ORGANISATION MAKES IT POSSIBLE
First think about what you want to do where in your kitchen. For instance, have you ever thought about keeping fresh food somewhere near the sink and rubbish bins? This arrangement will let you dispose of waste created during meal preparation quickly and efficiently. Of course, it makes just as much sense to keep everything you need right at hand for cooking near the hob. In general, everything you need often should be easily accessible.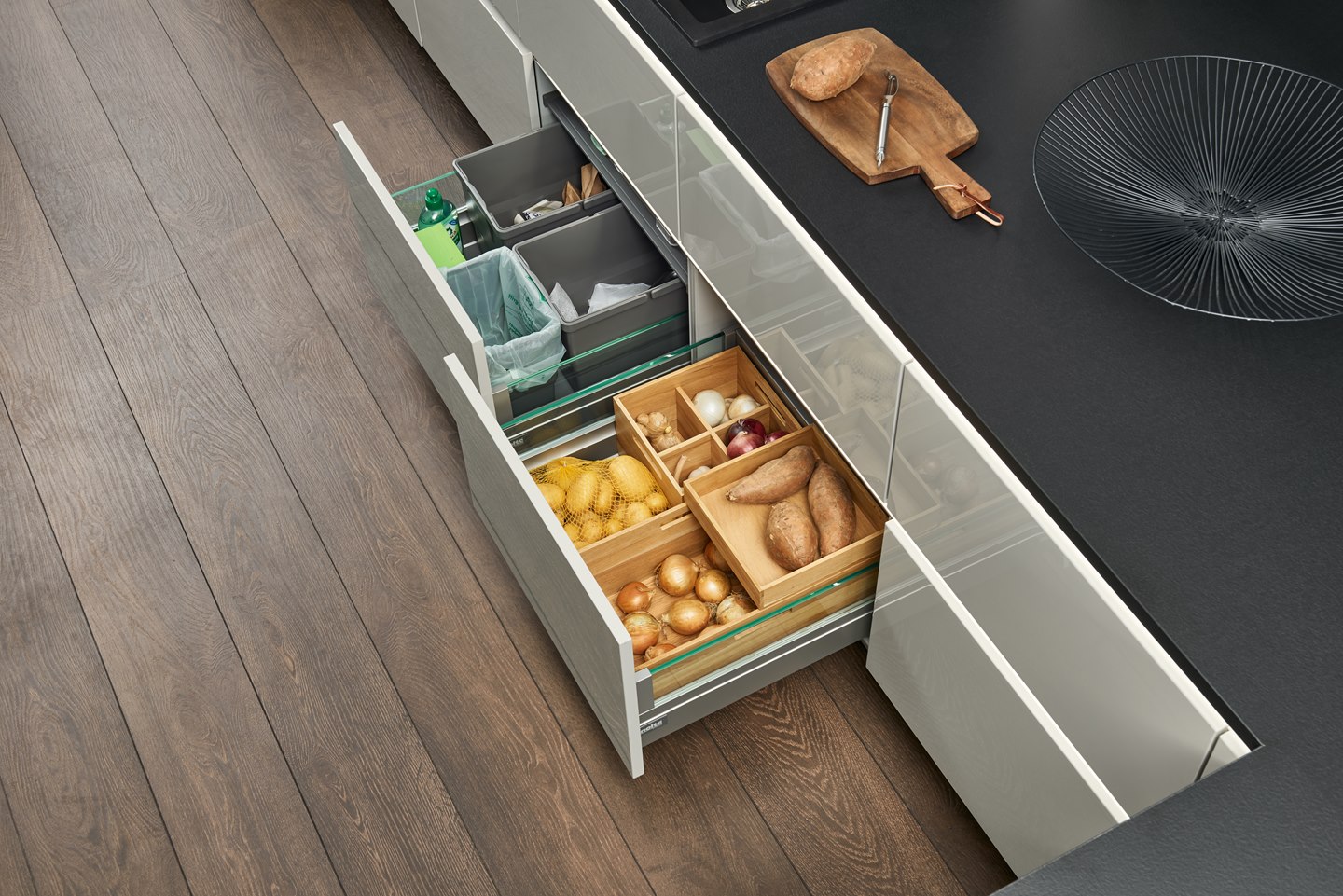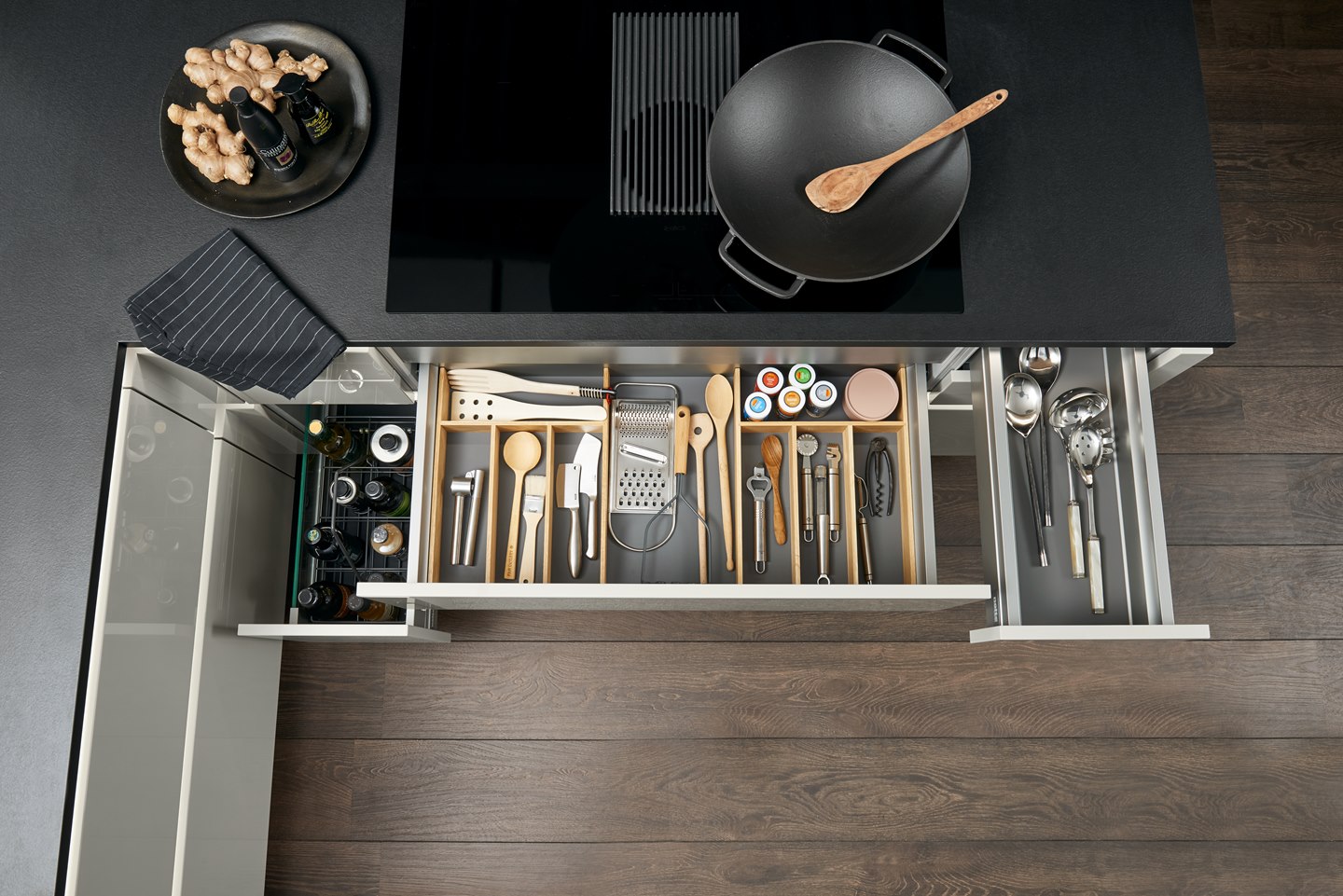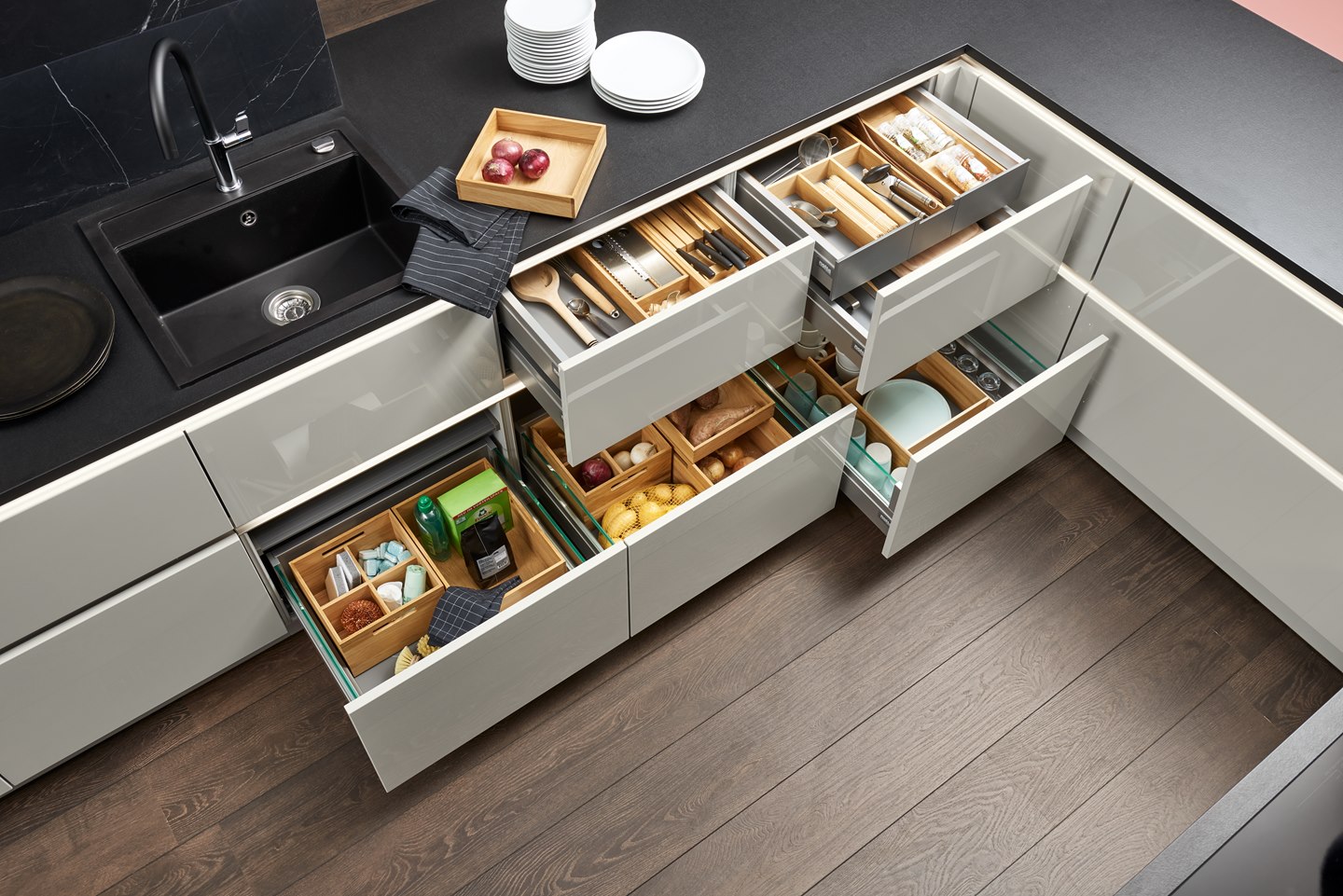 With this in mind, you can structure the different function zones of your kitchen and adapt them to each other. You'll see that once everything is well-arranged where you need it, your meals will practically cook themselves. If, on top of all that, the inside of your drawers and pull-out units is perfectly organised thanks to intelligent dividers, your daily kitchen work will feel like a game!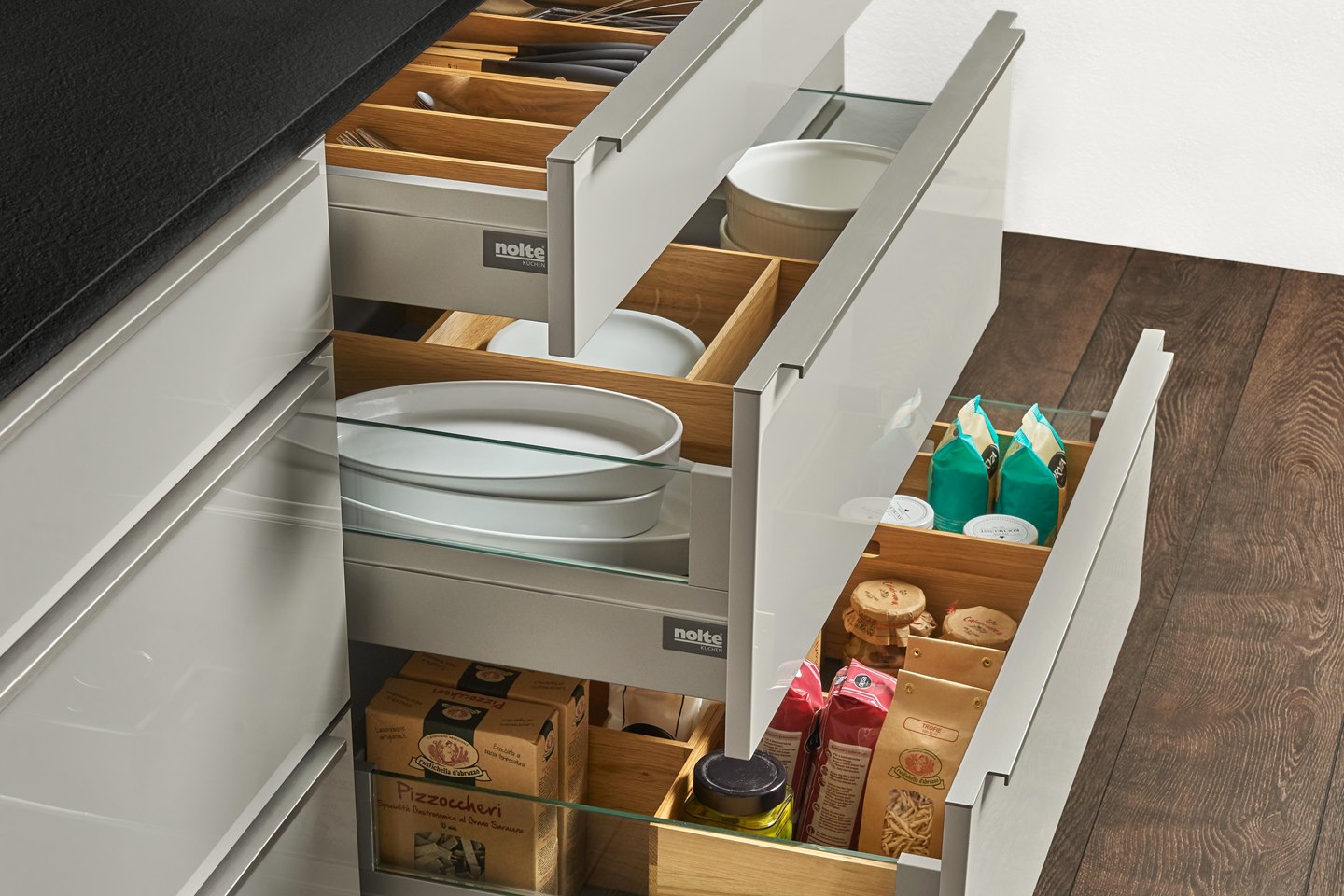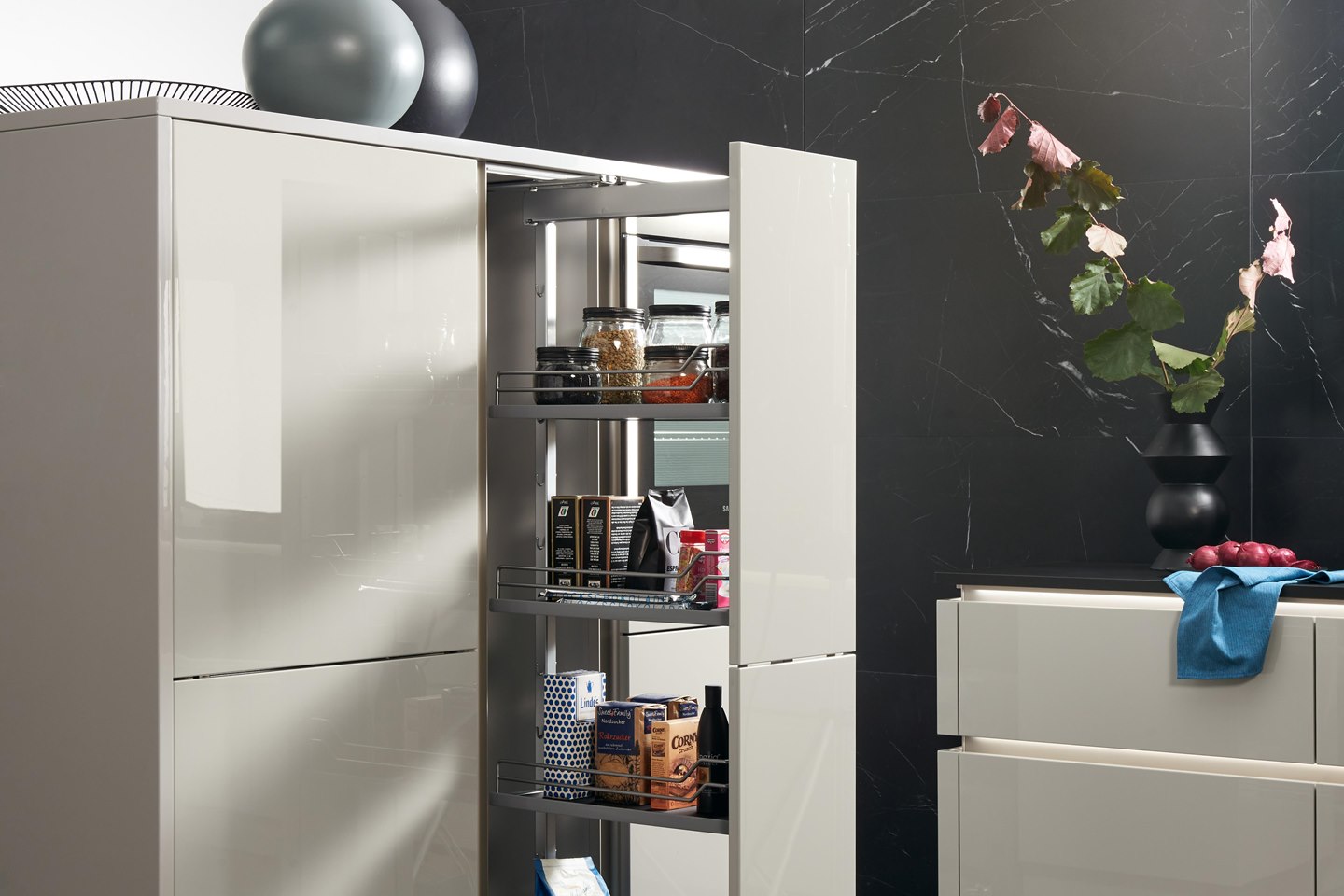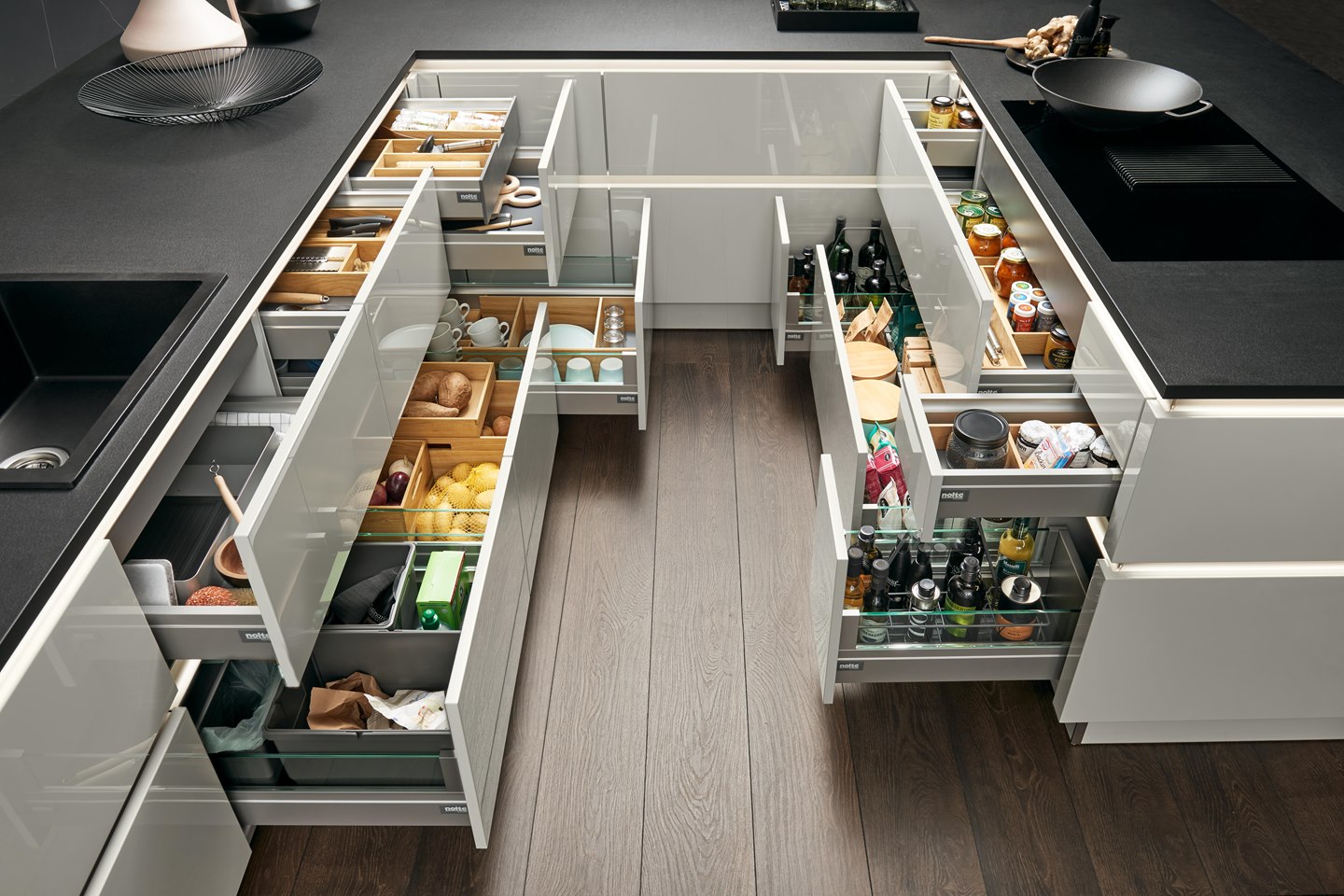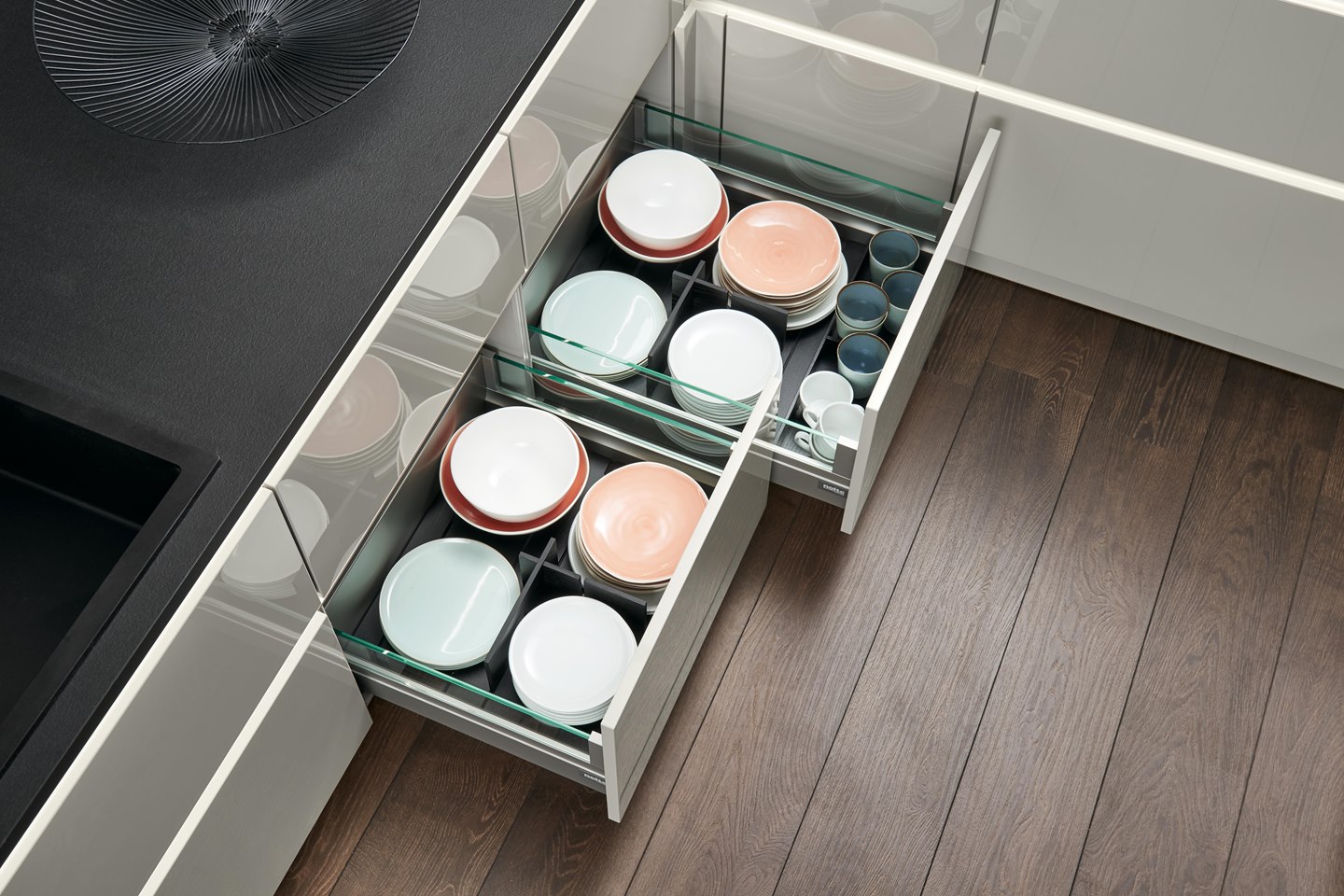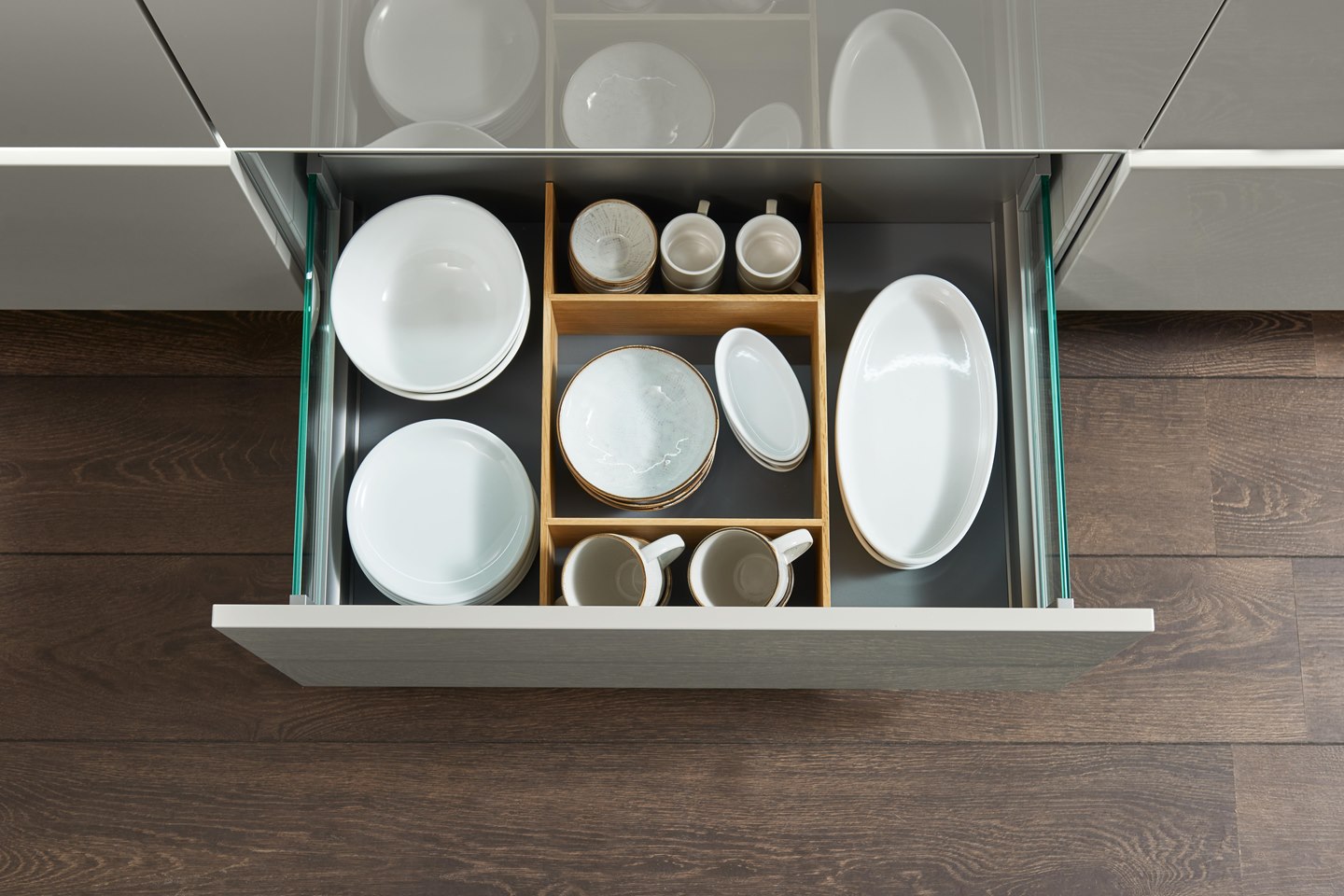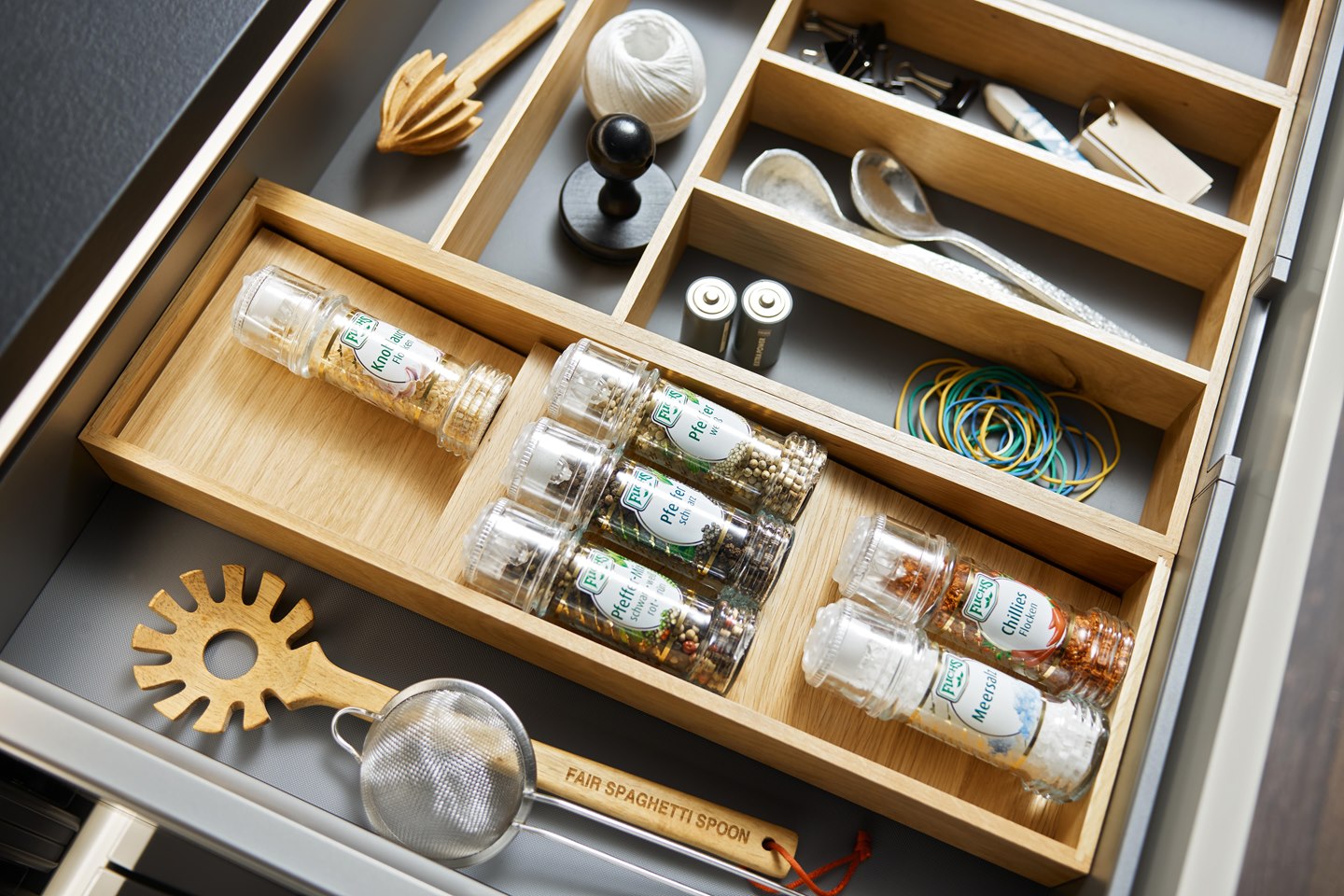 Three ways to keep order
You have a choice: Nolte Küchen provides a variety of organisation solutions from basic inserts to classy genuine wood designs. We have the perfect option for any requirement and budget: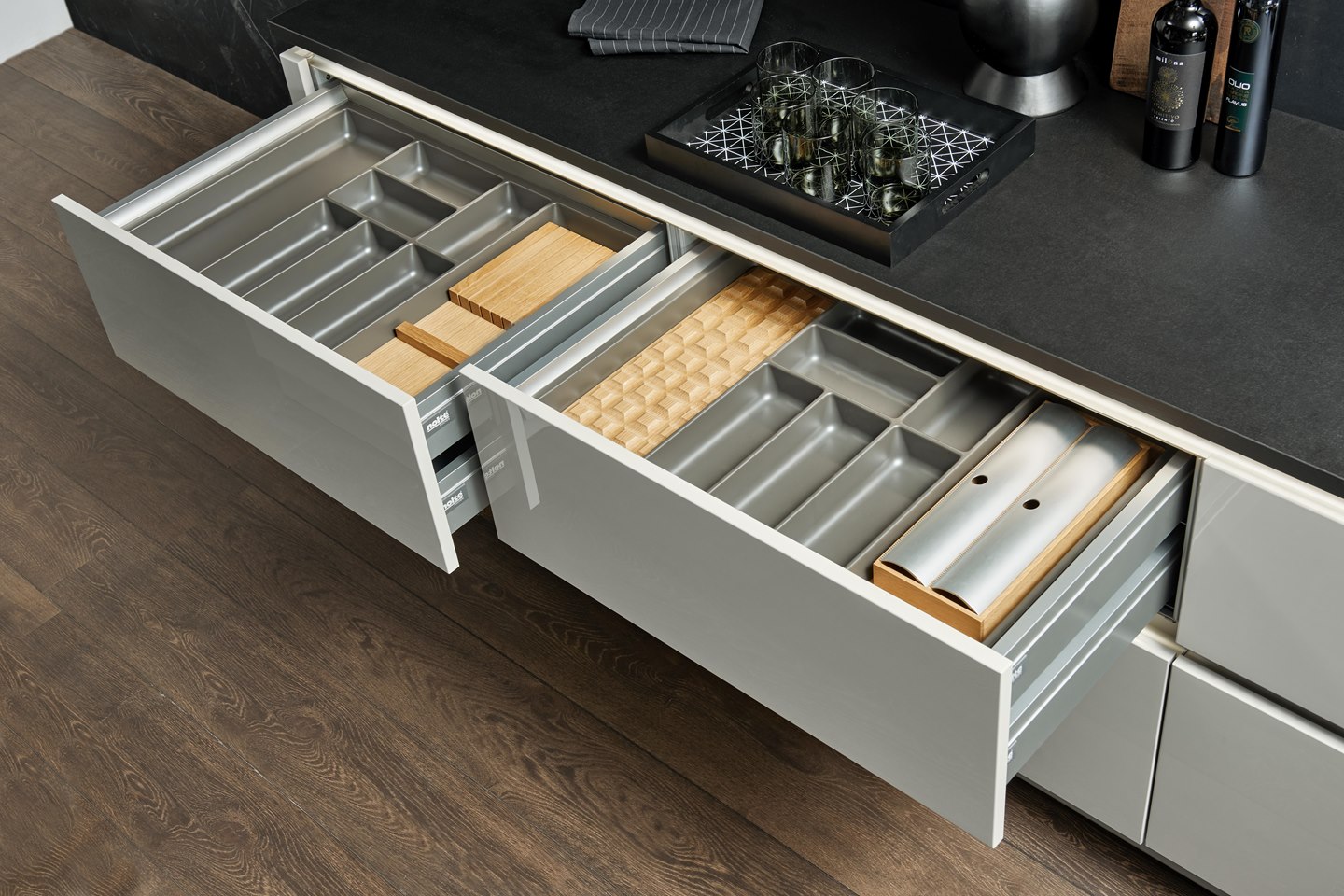 Basic plastic inserts
These plastic inserts are easy to clean. They are available for any drawer width. Practical horizontal and vertical dividers ensure an even clearer arrangement in your drawers.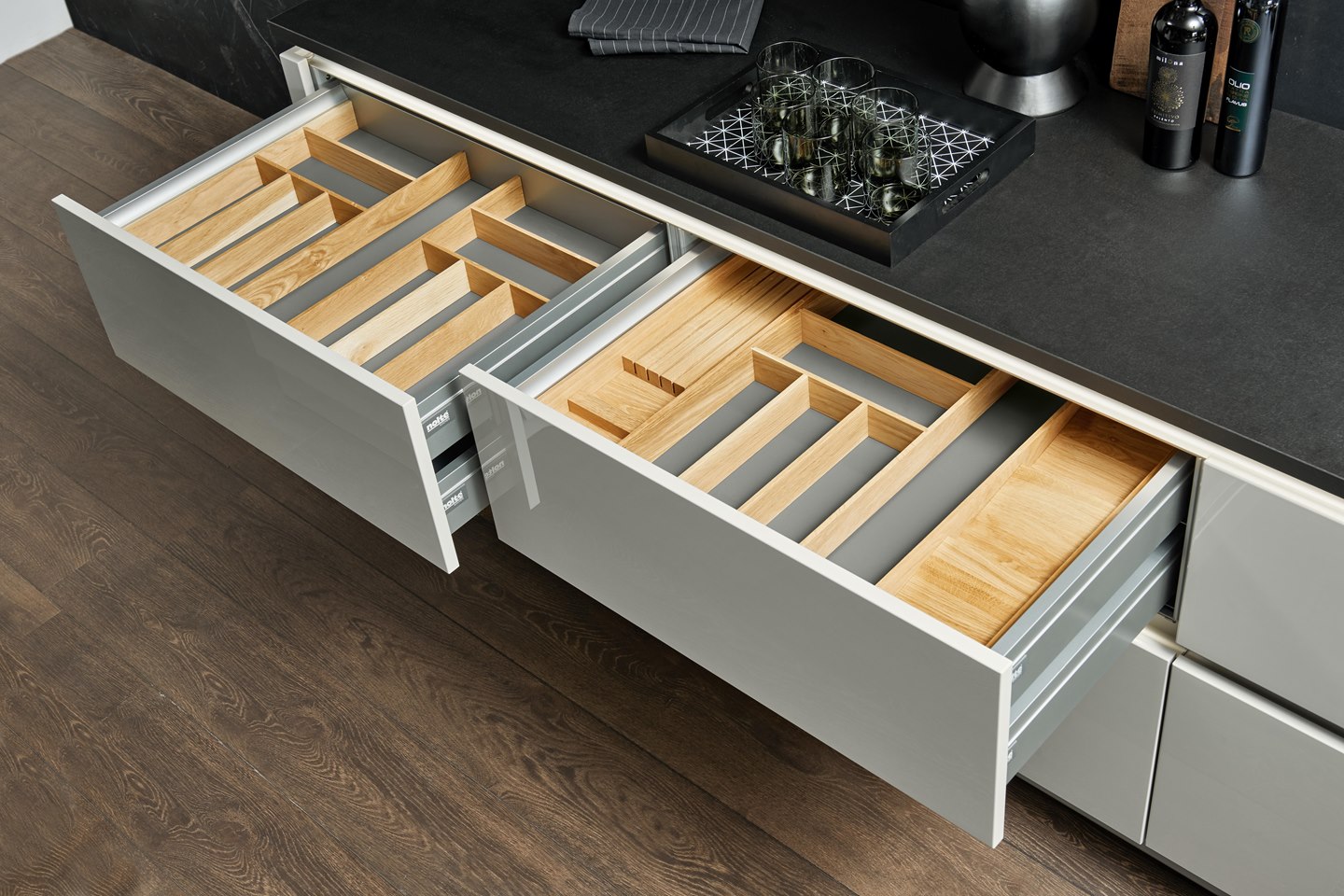 Genuine OAK
The perfect product for nature lovers! Look forward to cutlery inserts for any drawer width as well as a variety of organisers for pull-out units. The individual elements can be combined however you want.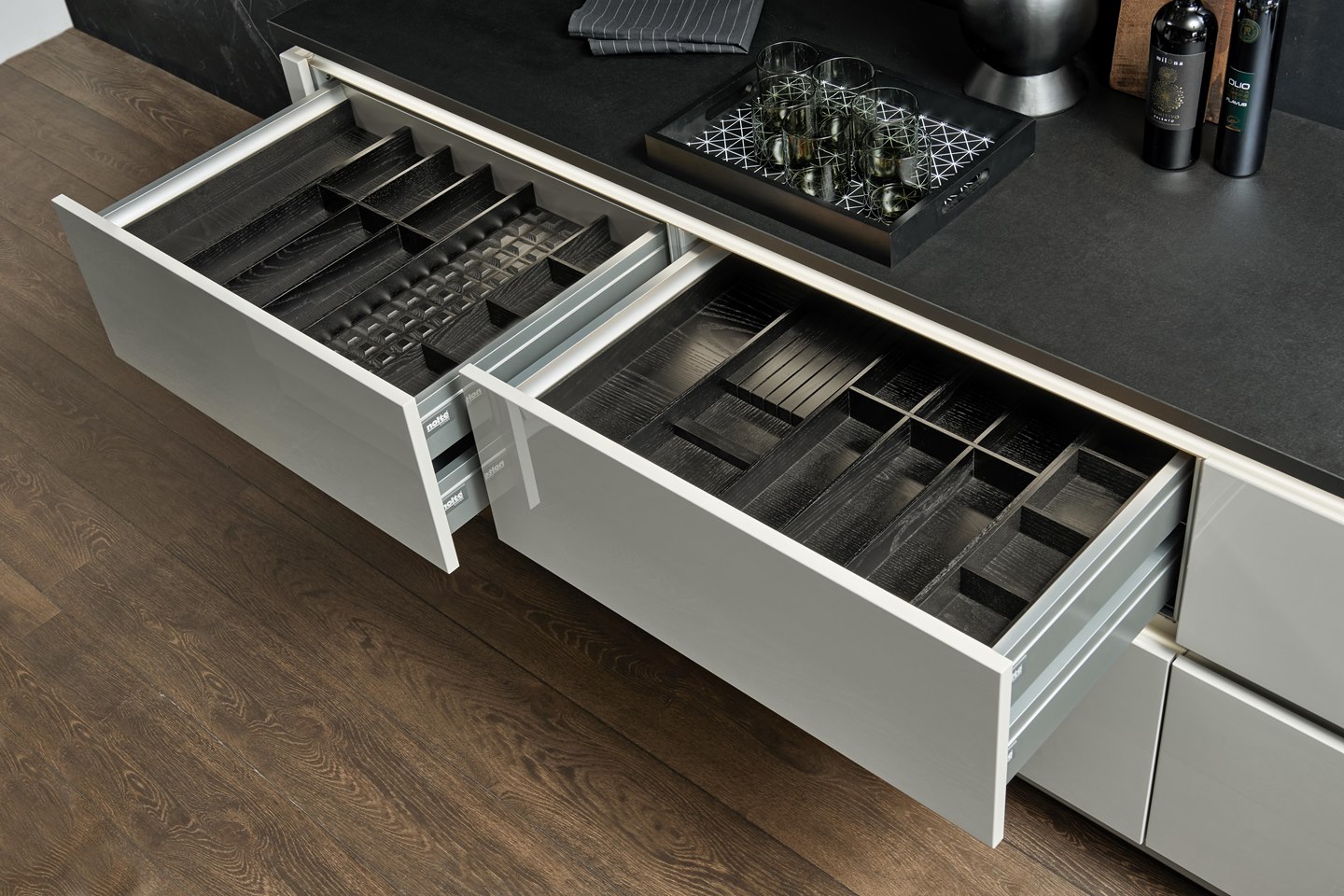 Genuine black ASH
This particularly high-quality option is also available as a cutlery insert for any drawer width, various pull-out dividers and a wide range of customisable individual elements.