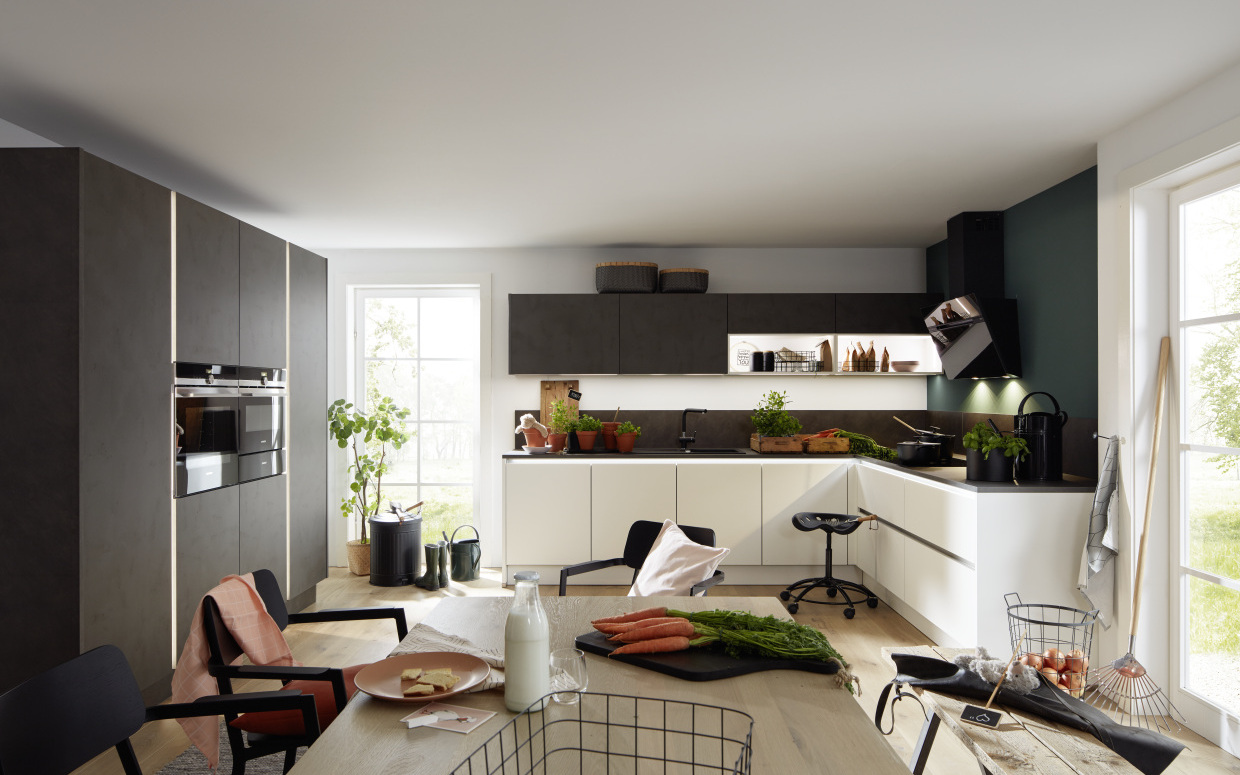 Kitchen ideas
Open kitchen for modern individualists
A kitchen dream in two acts: the main kitchen appliances are concealed inside the compact kitchen cupboard. Handleless and illuminated fronts in real cement connect the cabinets with the kitchen row. Here we have opted for a light material with an anti-fingerprint finish. It fits!
Take a closer look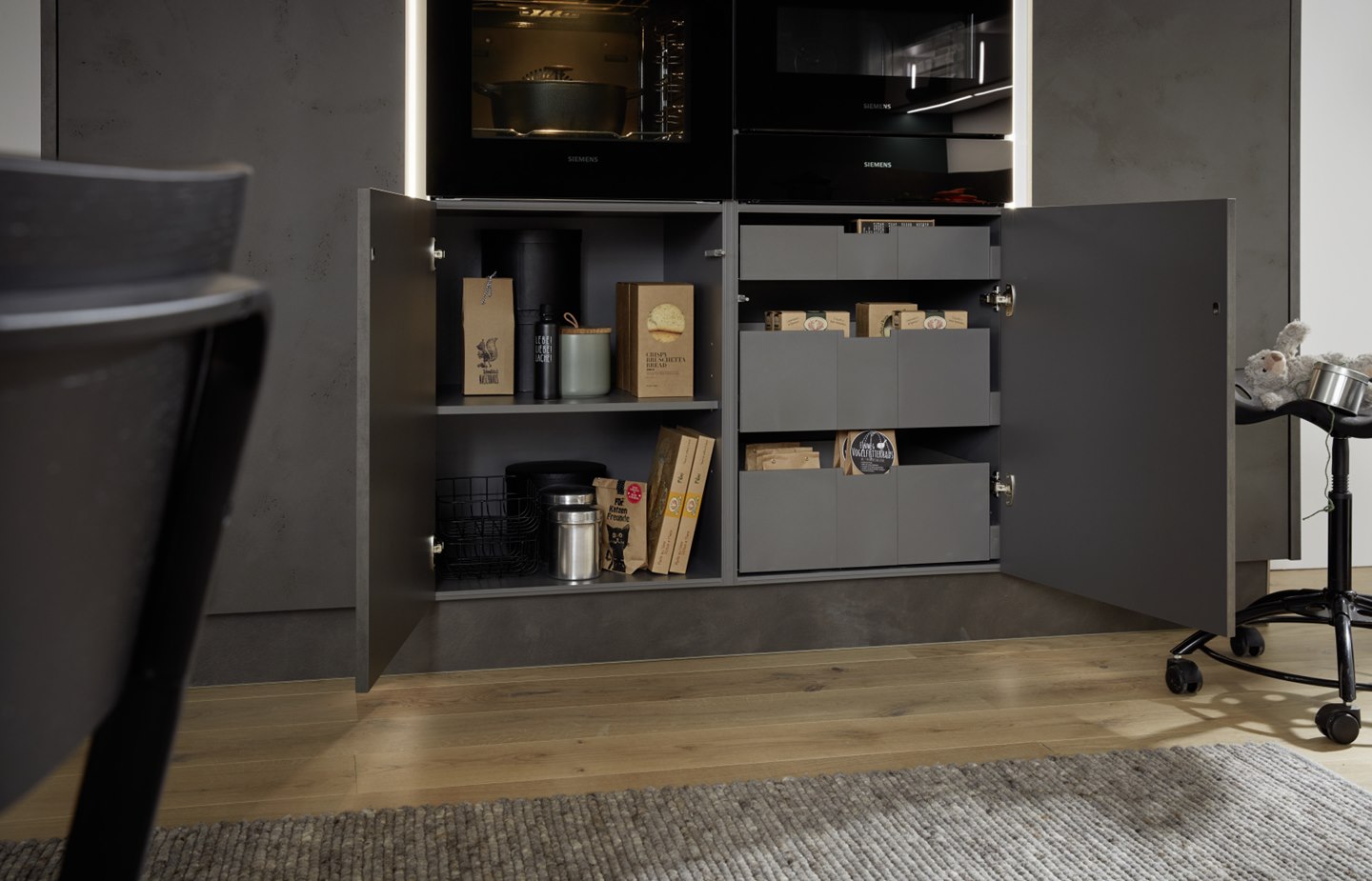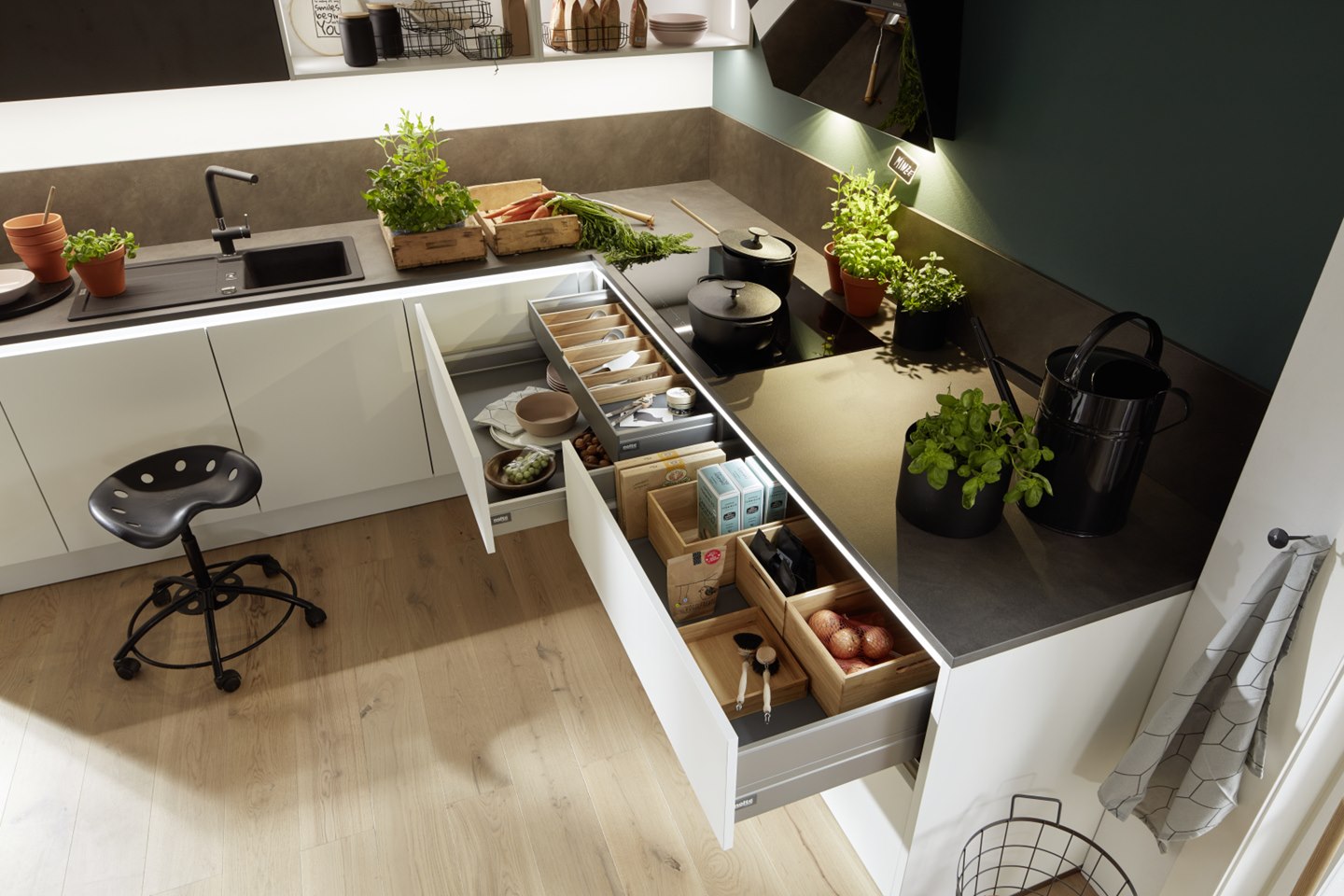 Reasons to love this planning example: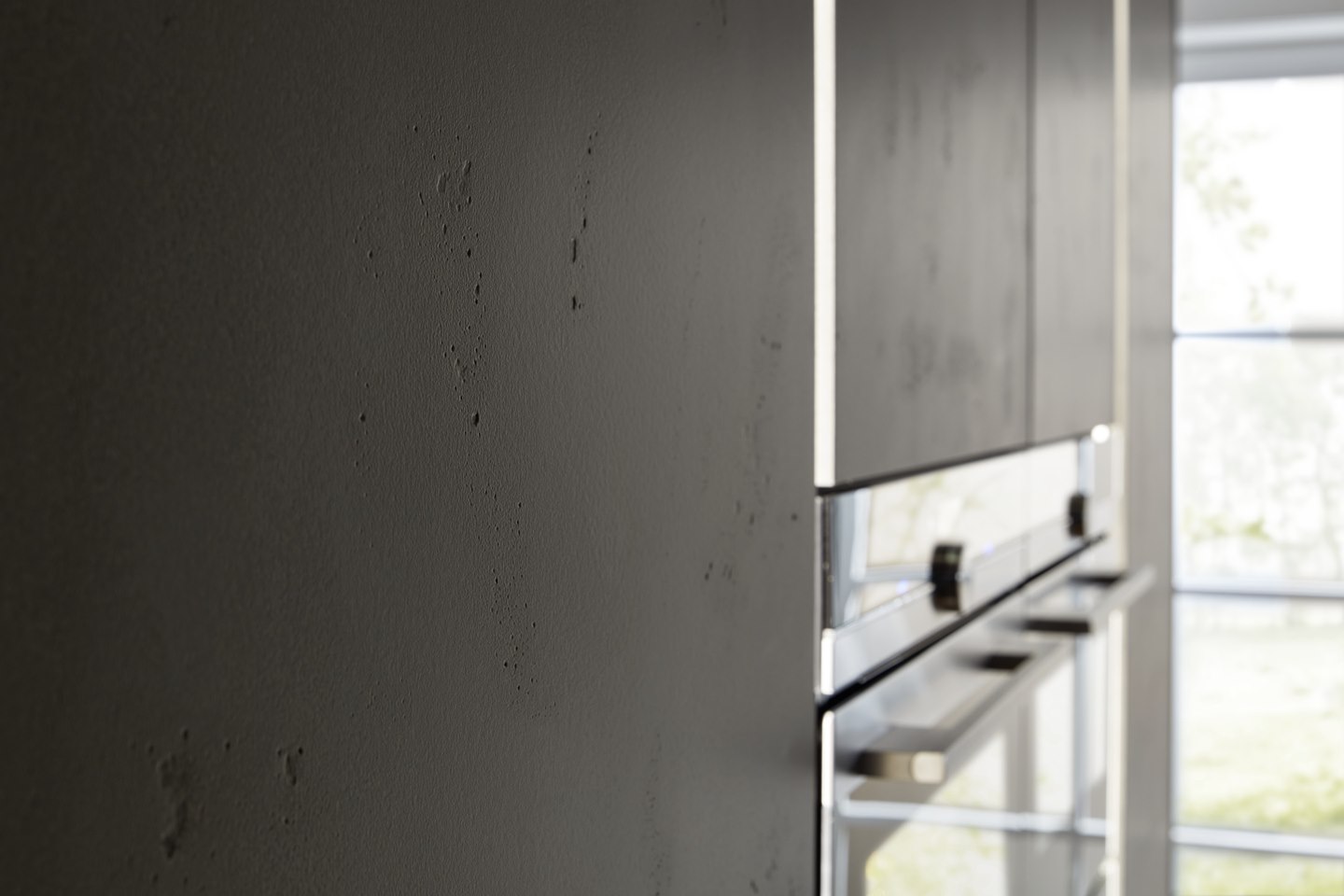 Unique items made of real cement
The surfaces of the front are made of real cement. So every surface has a unique pattern and grain. For true individualists.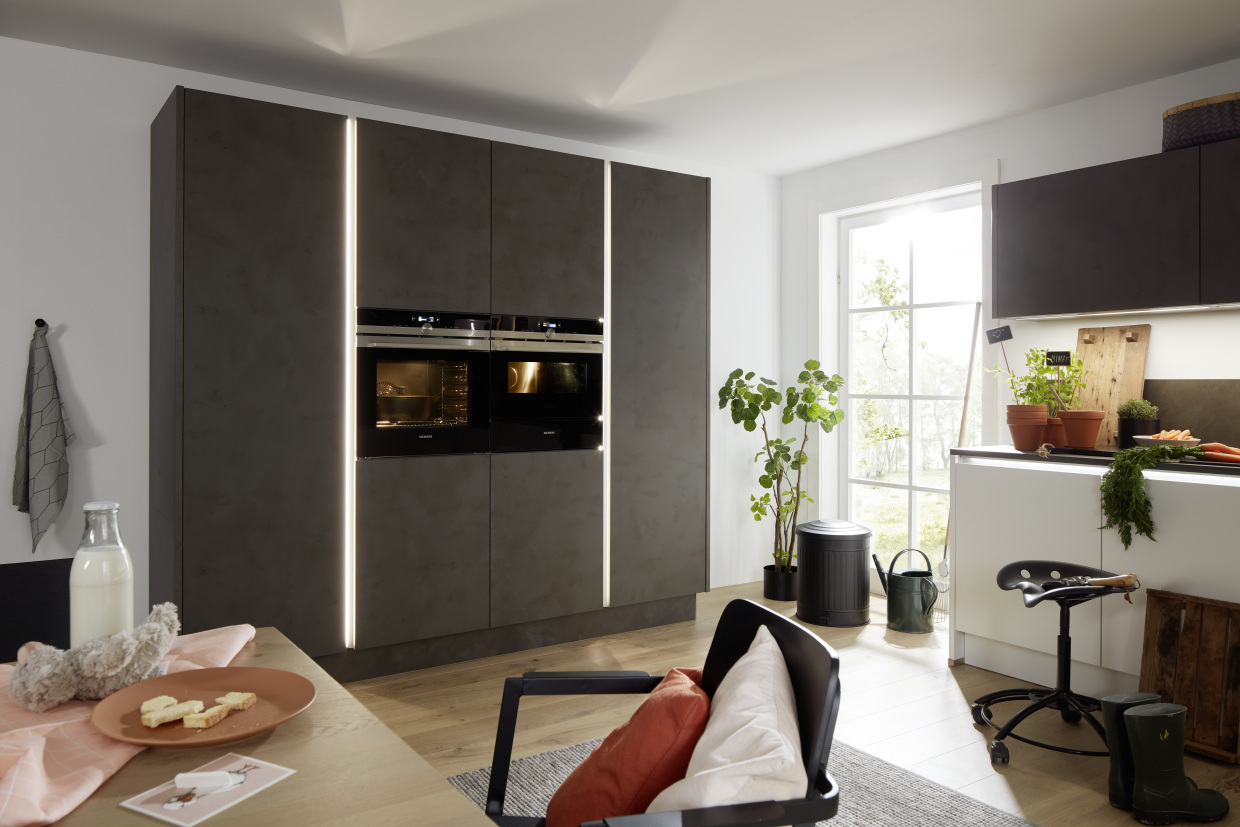 Lights from top to bottom
Finger pulls can also shine in the vertical. Our MatrixArt series also emphasises the lines that streamline the room.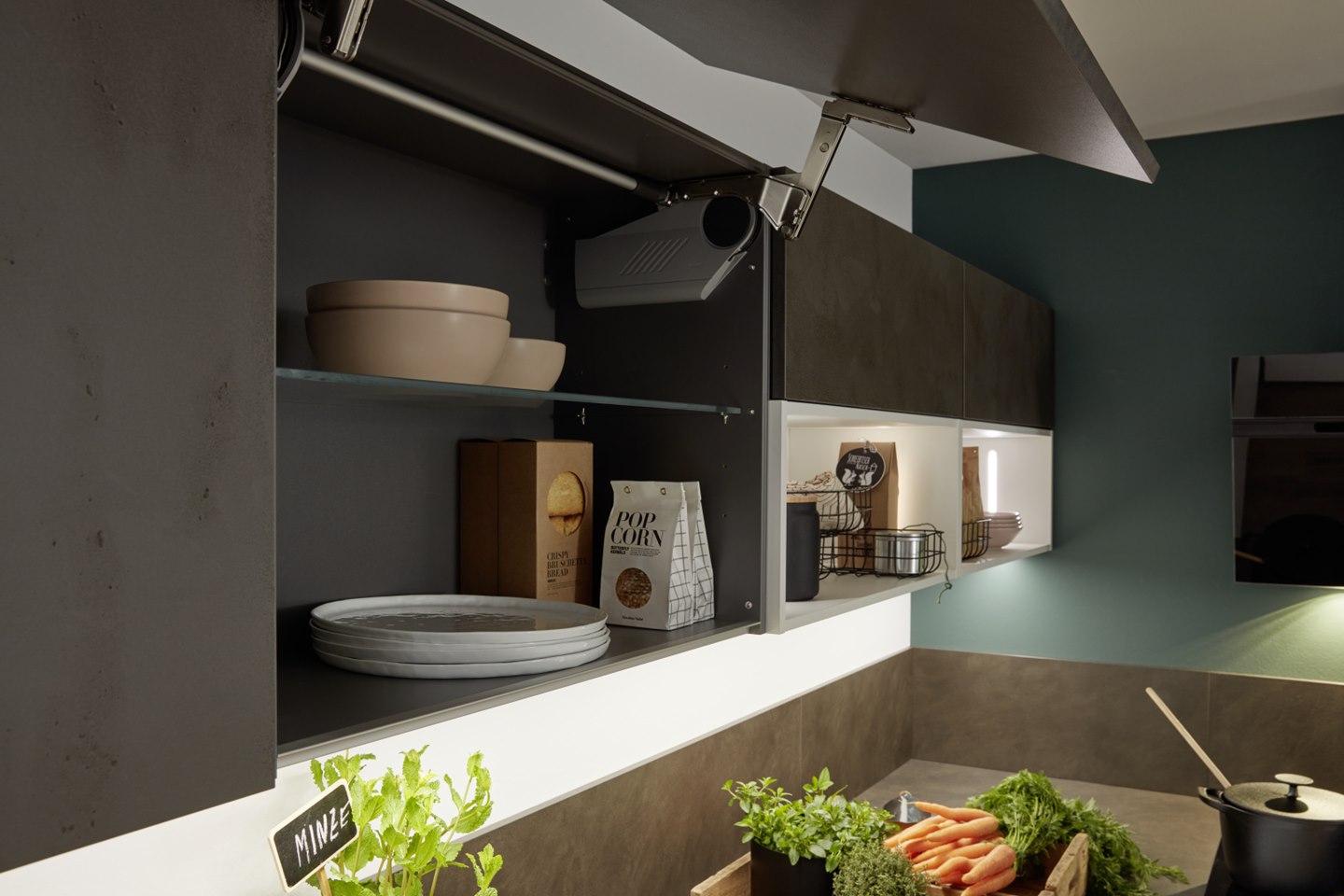 Floating cabinet that opens upwards
Out of the way! No door in the way with this flap cupboard. The glass shelf provides additional air and clarity.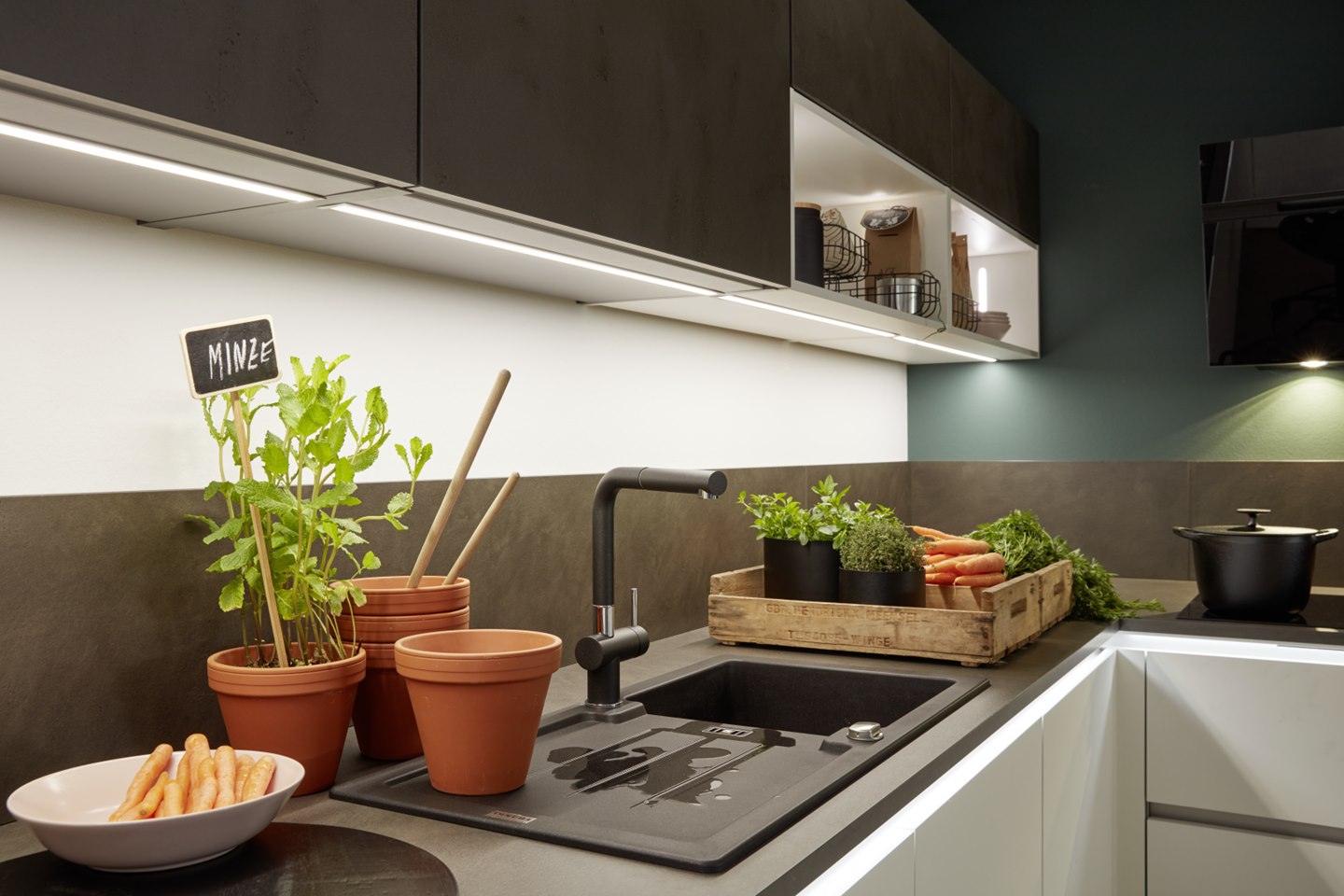 In the best light
At last you have the perfect lighting for your workplace. The modern LEDs look particularly delicate when paired with the rough concrete.