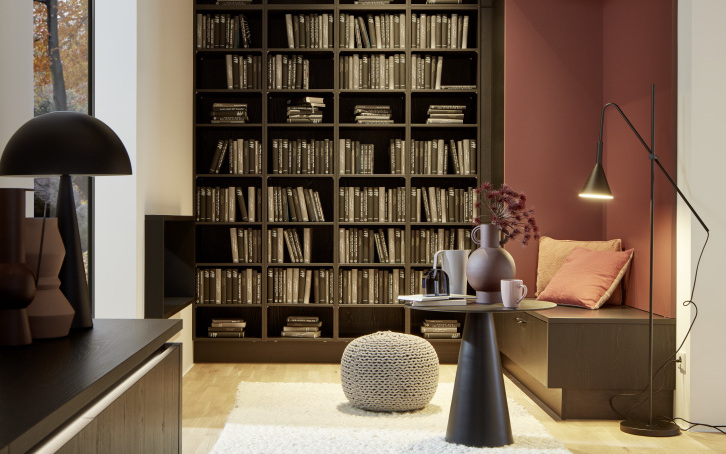 Kitchen ideas
Your personal haven
nolte living furniture lets you create a living room where you can feel relaxed and at home. Our wide range of products offers you a broad selection of open shelves, lighting elements and a cosy atmosphere thanks to our fronts.
Reasons to love this planning example: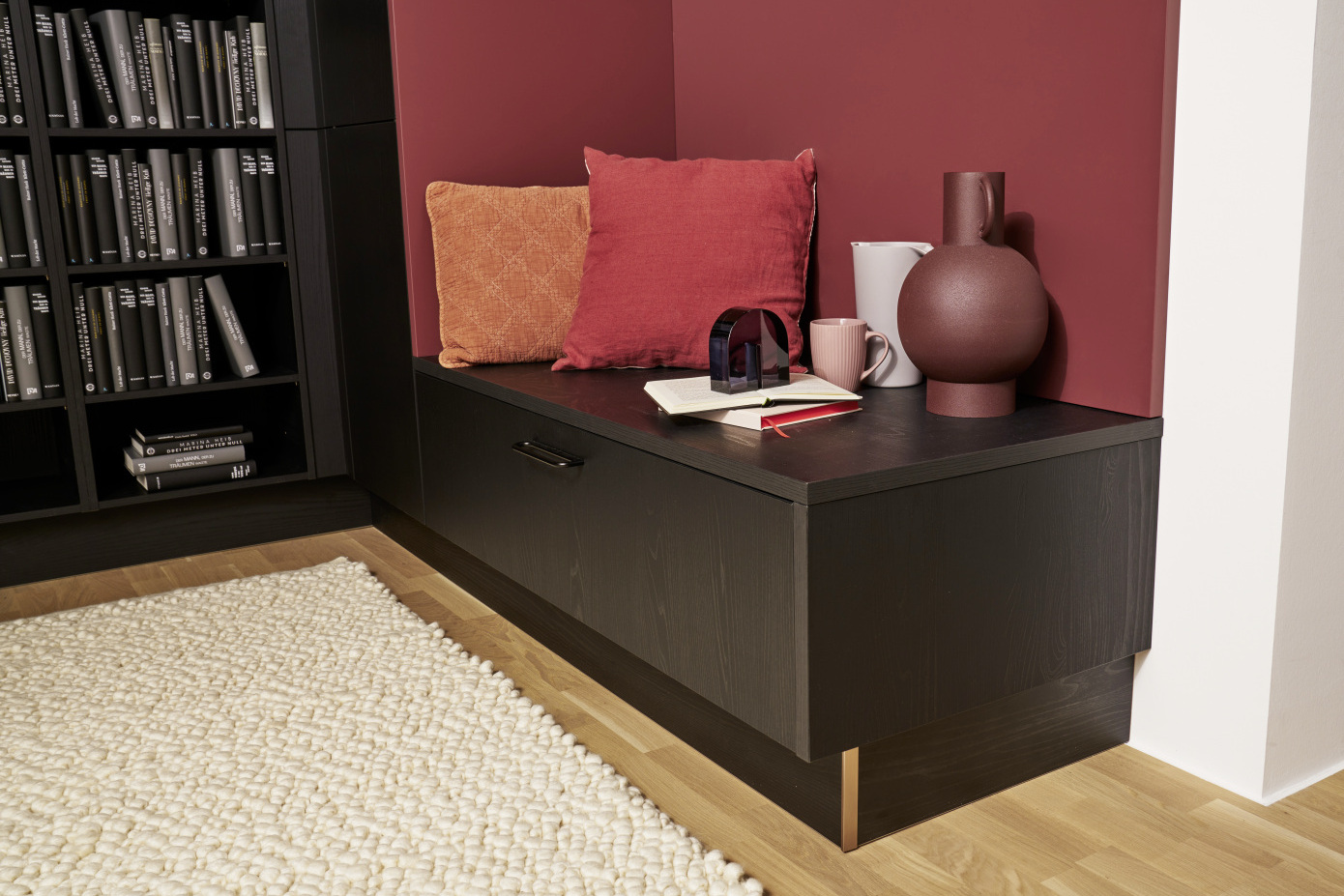 Seating with integrated storage
The perfect place to sit back and relax, while also keeping your surroundings tidy thanks to plenty of storage space!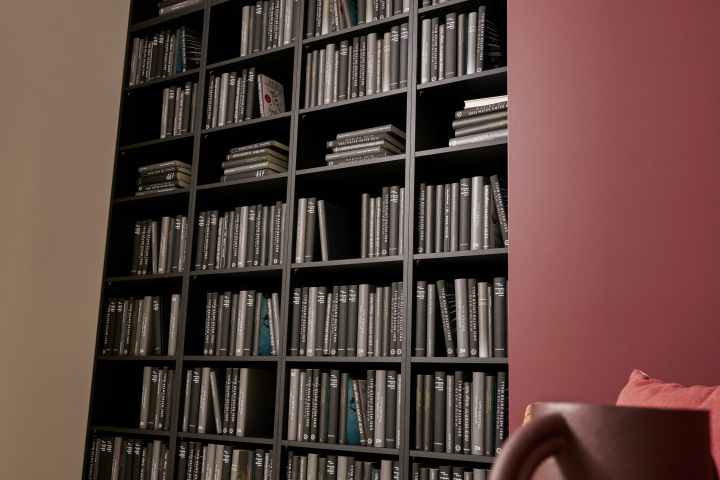 Maximised storage space
The nolte living shelf offers maximised storage space. This piece is the perfect way to store books and more!