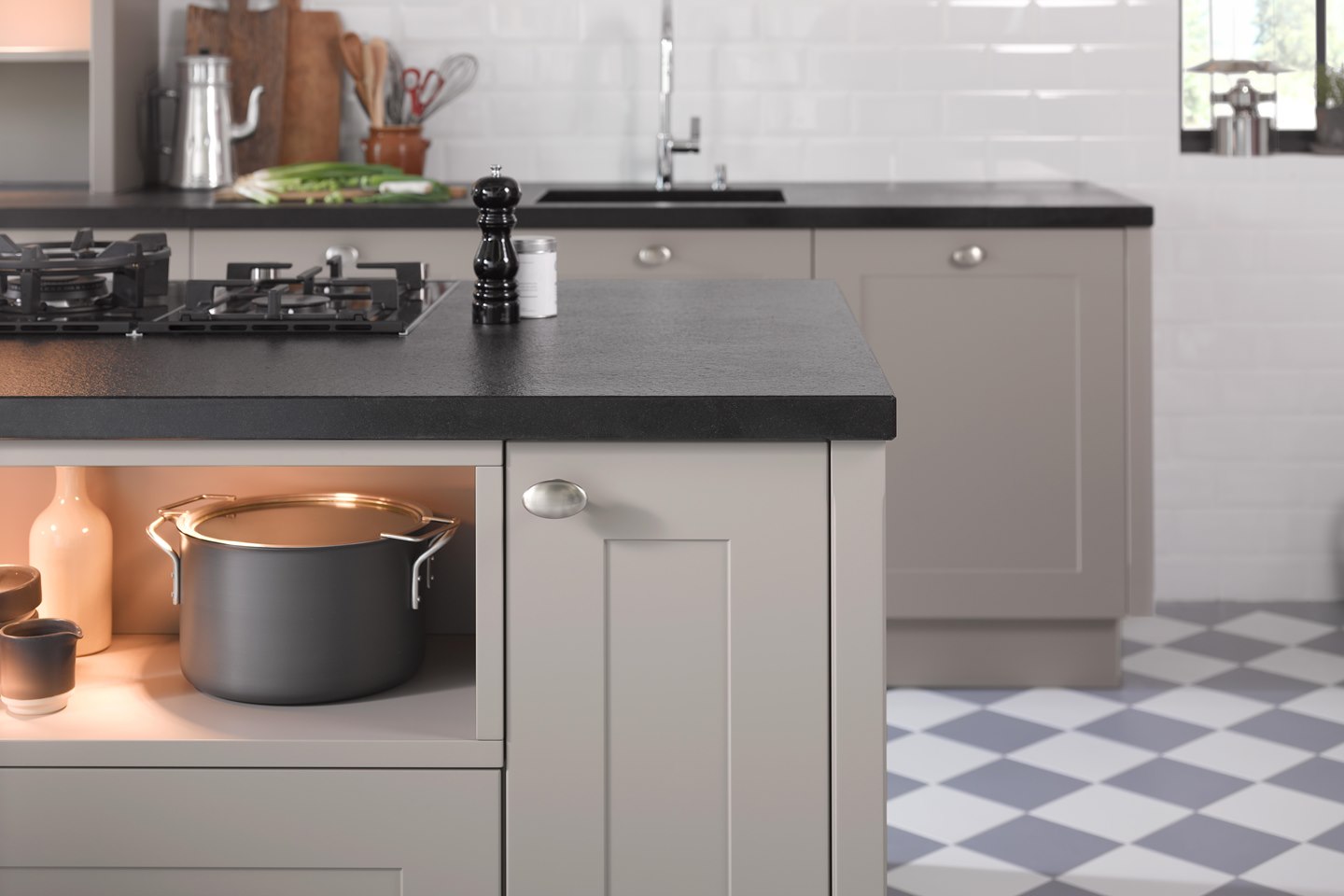 Fronts
FRAME LACK
Soft mat finishes in the greatest colours - the FRAME LACK front combines modern colours with the classic elements of a country-style kitchen. The result: a kitchen that makes a real statement.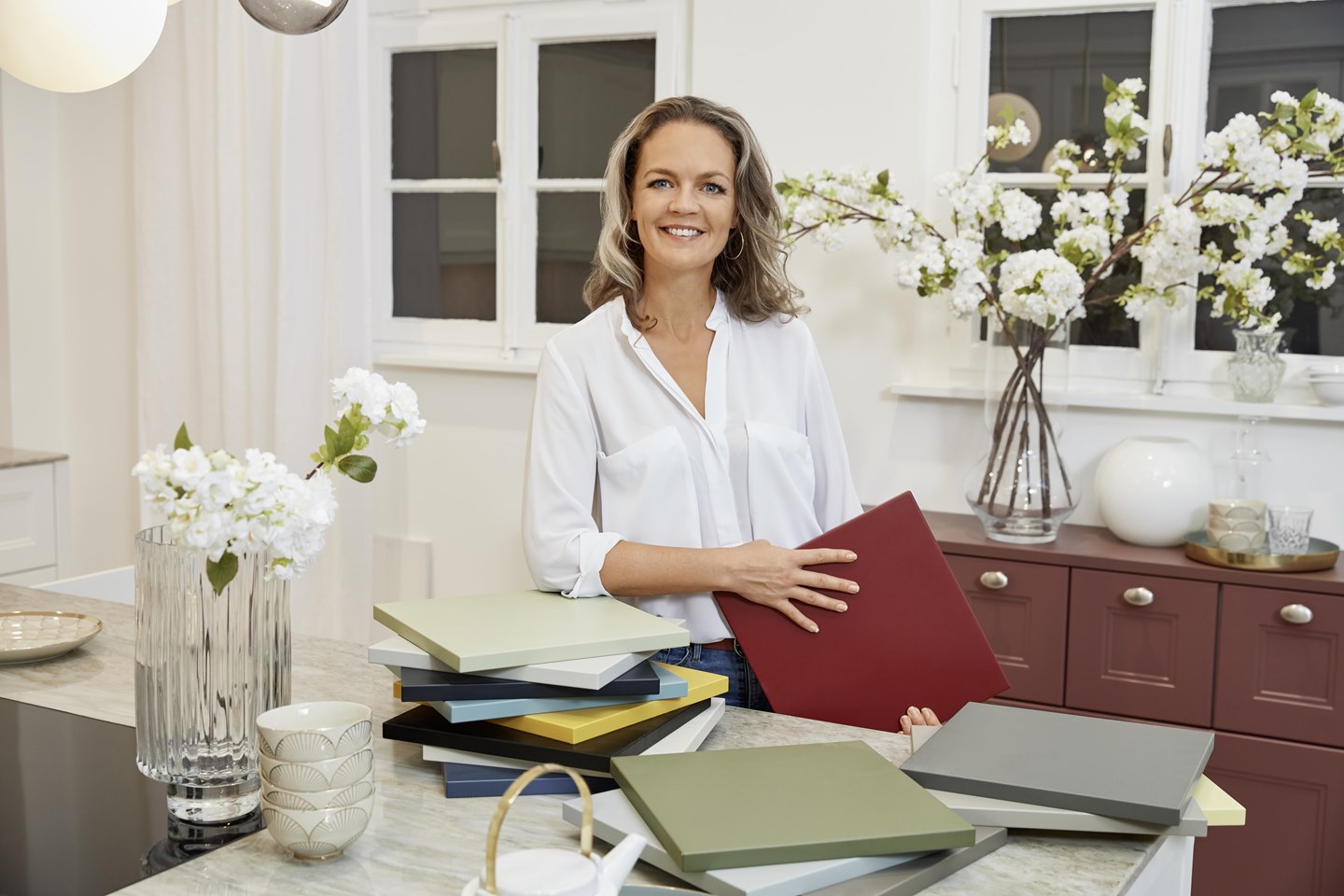 Material
The front features a soft mat finish with a high-quality genuine lacquer application and lacquered edges all round.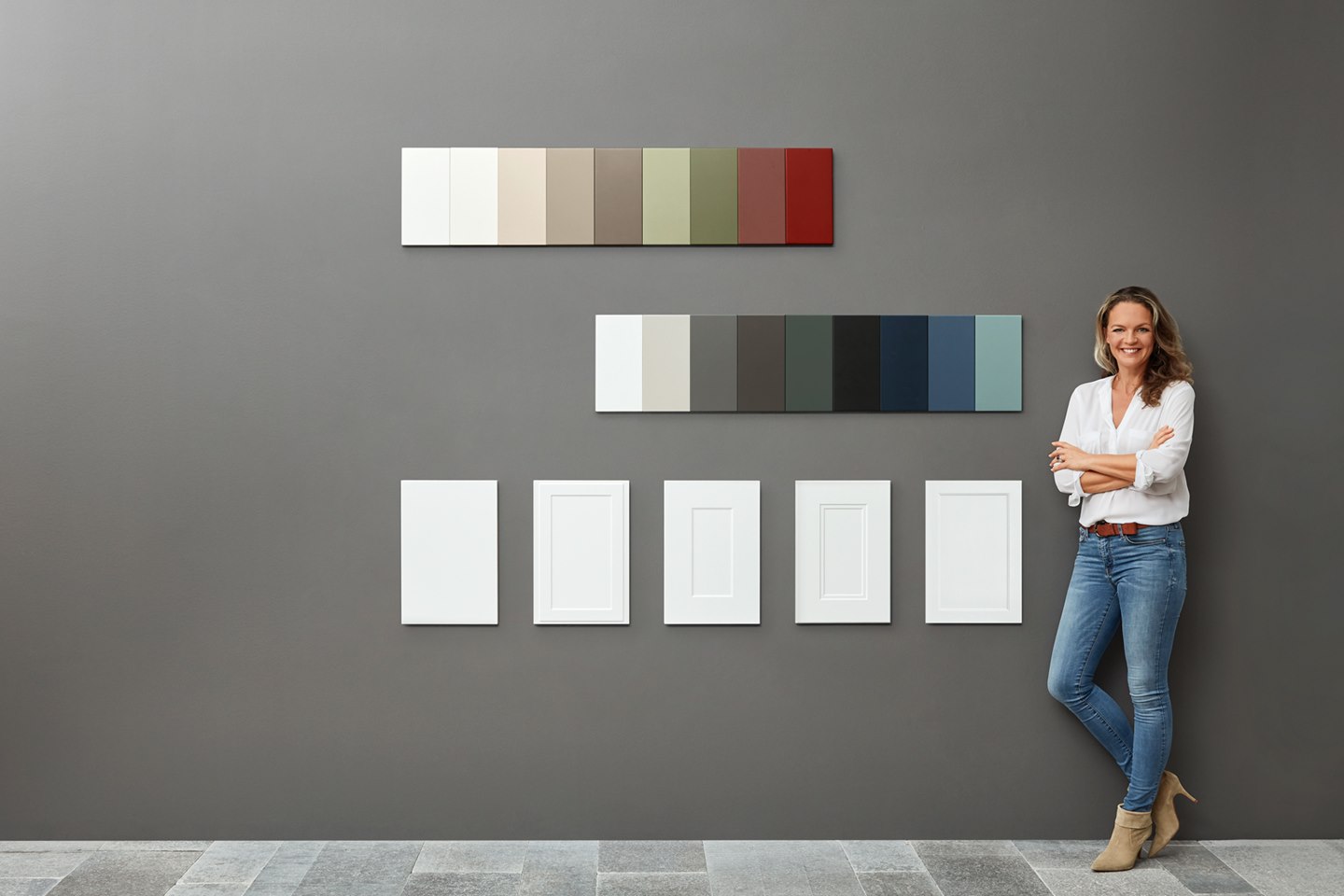 Mat lacquer concept
A total of 18 colours are available, divided into a cool and a warm colour palette. All shades have been developed such that they combine extremely well as colour pairs.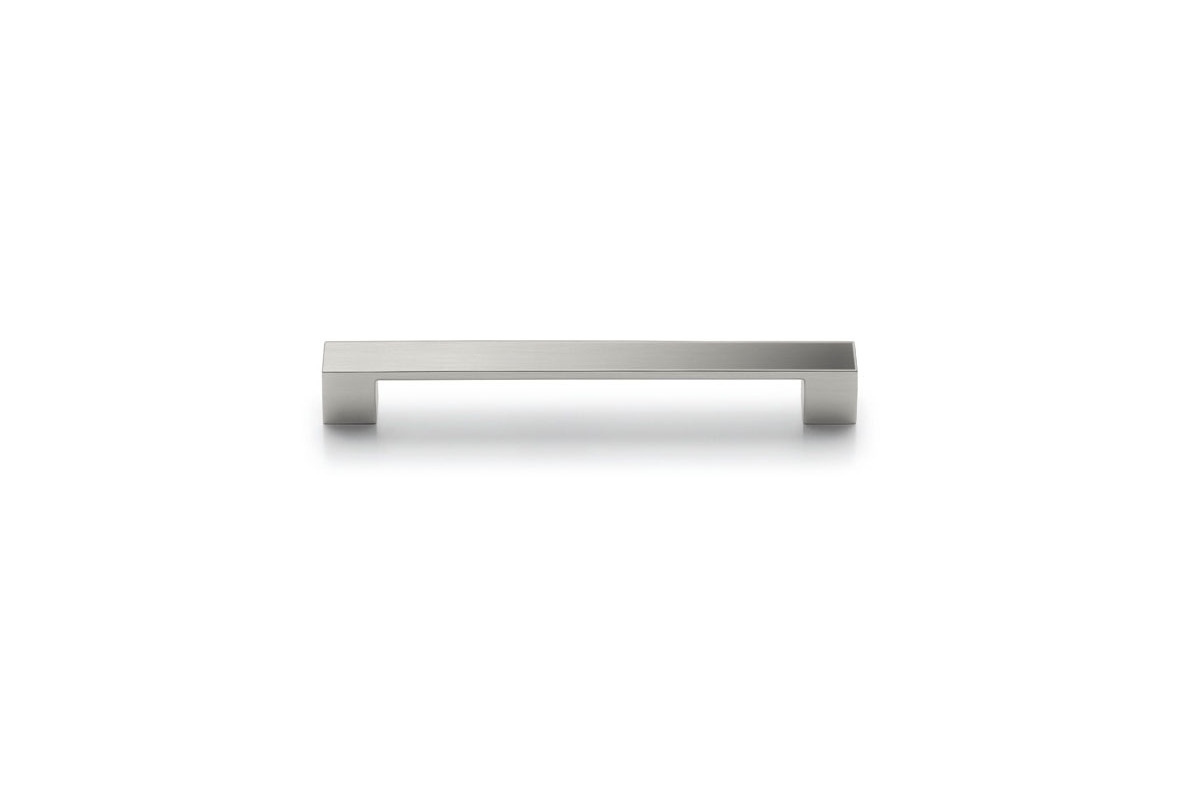 Handle recommendation
Our handle recommendation for this front range: handle 352