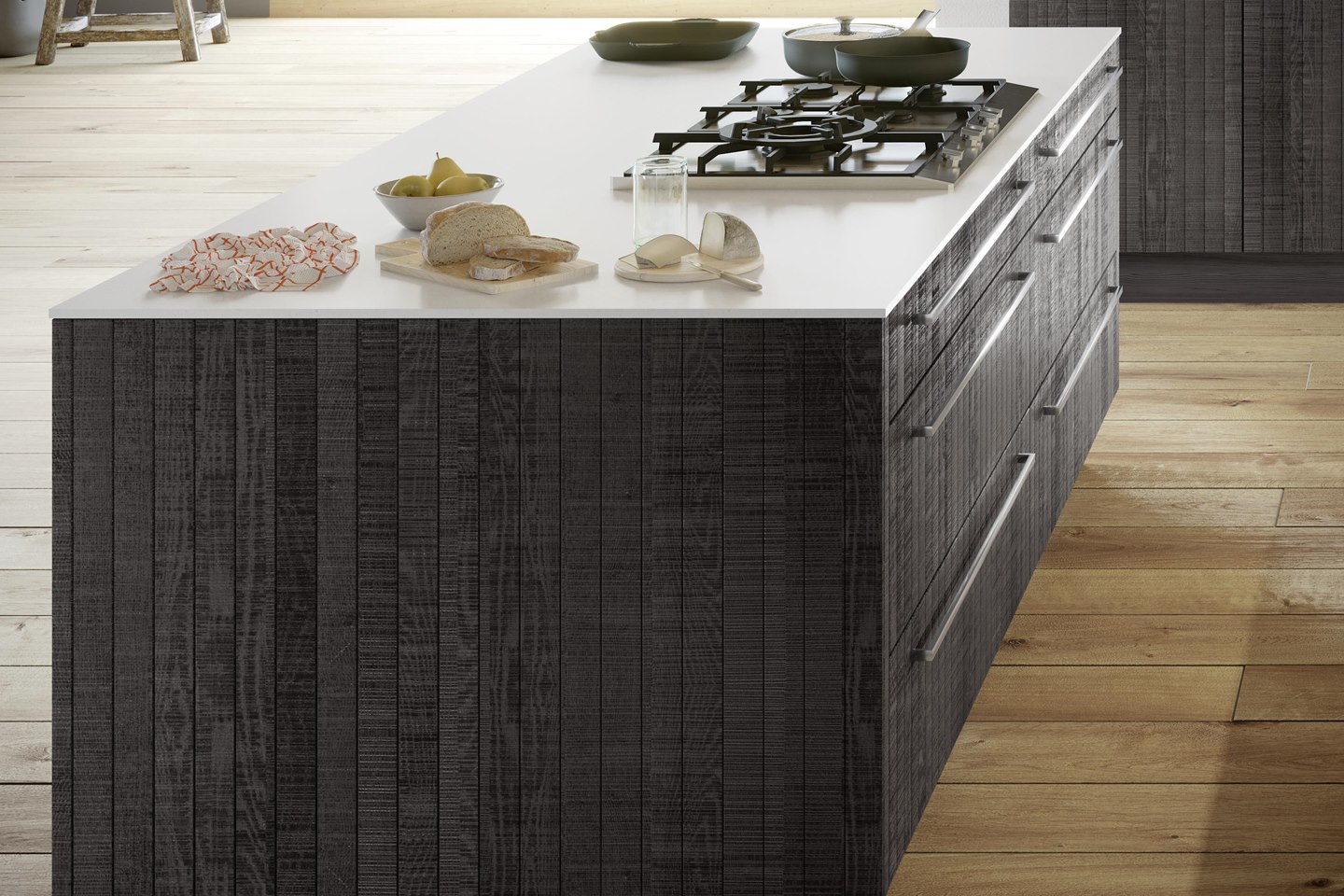 Fronts
neoCHALET
The neoCHALET front impresses with its marbled surfaces and dark oak wood, which emphasises the real wood character with its special rough cut surface.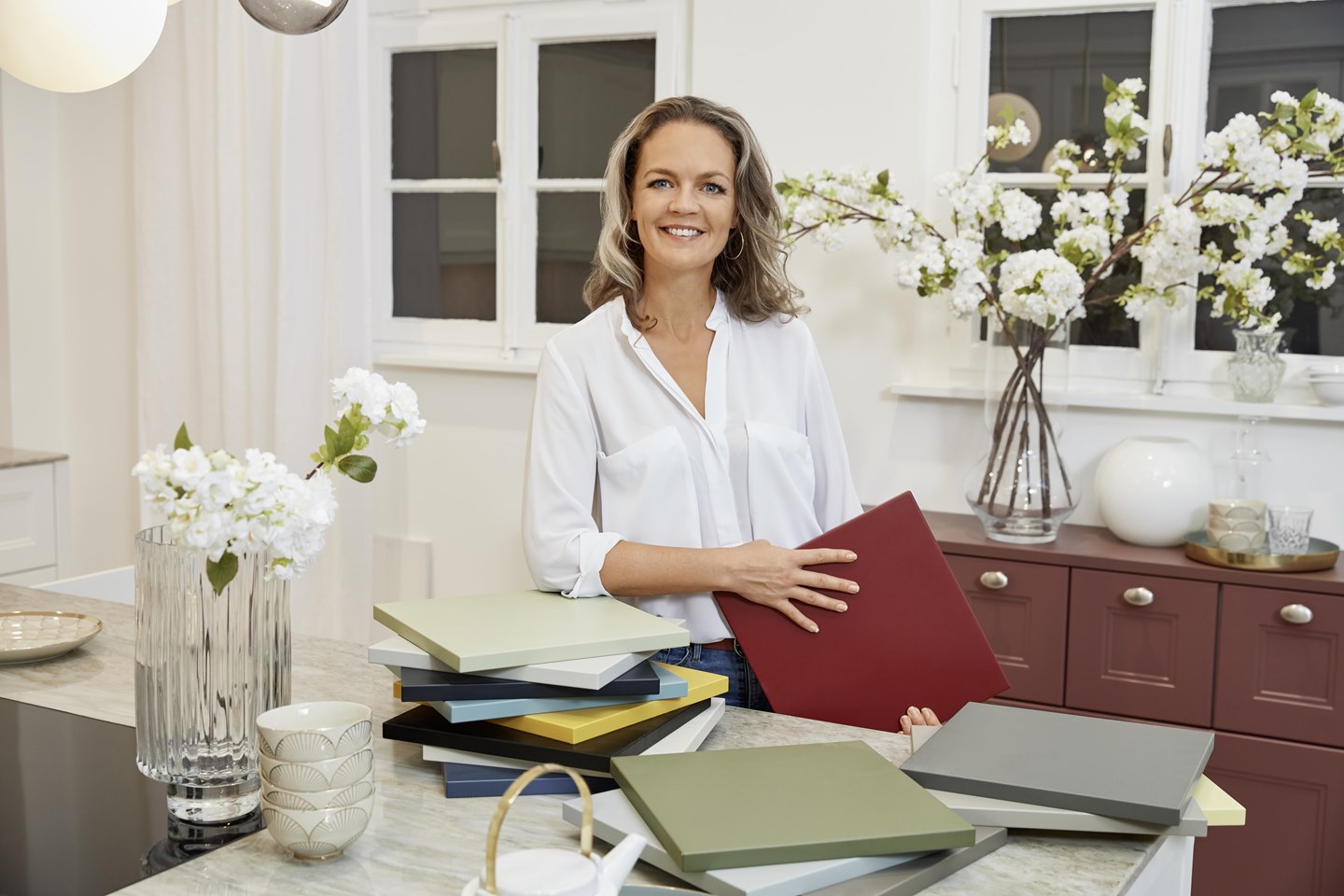 MATERIAL
The surface consists of a matt lacquered veneer with milled grooves and a veneered edge.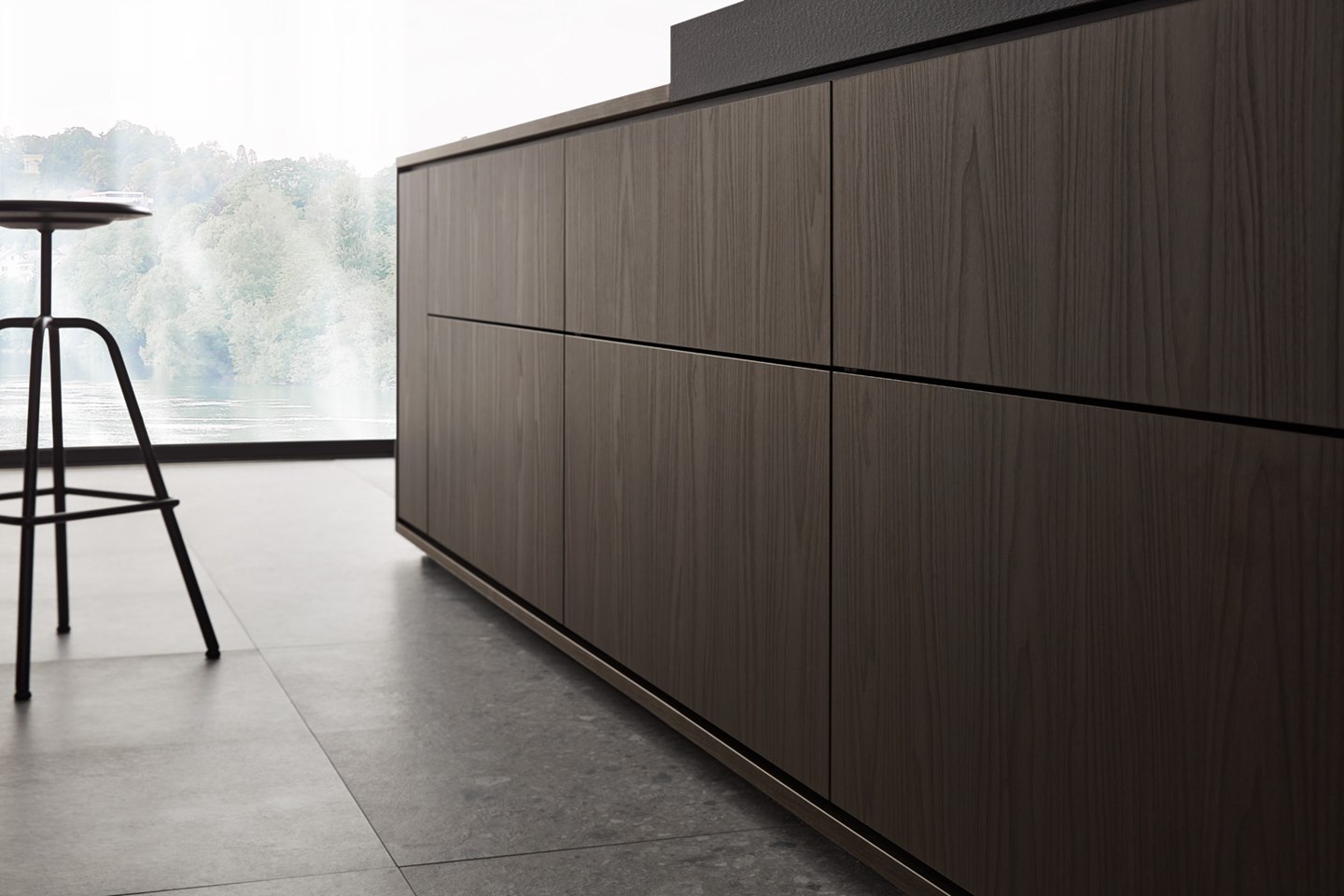 MatrixZERO
This front programme is available in MatrixZERO (PUSH-TO-OPEN only).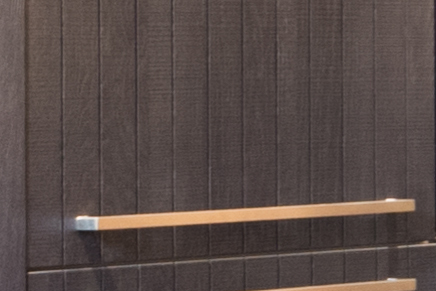 VISUAL HIGHLIGHT
An MDF fibreboard is coated on both sides with a high-quality veneer. The naturally grown raw material is given its natural beauty and individuality by colour staining and a resistant lacquer finish. The vertical milling grooves are handcrafted and create a perfectly shaped image.
HANDLE RECOMMENDATION
Our handle recommendation for this front range: Handle combination R45