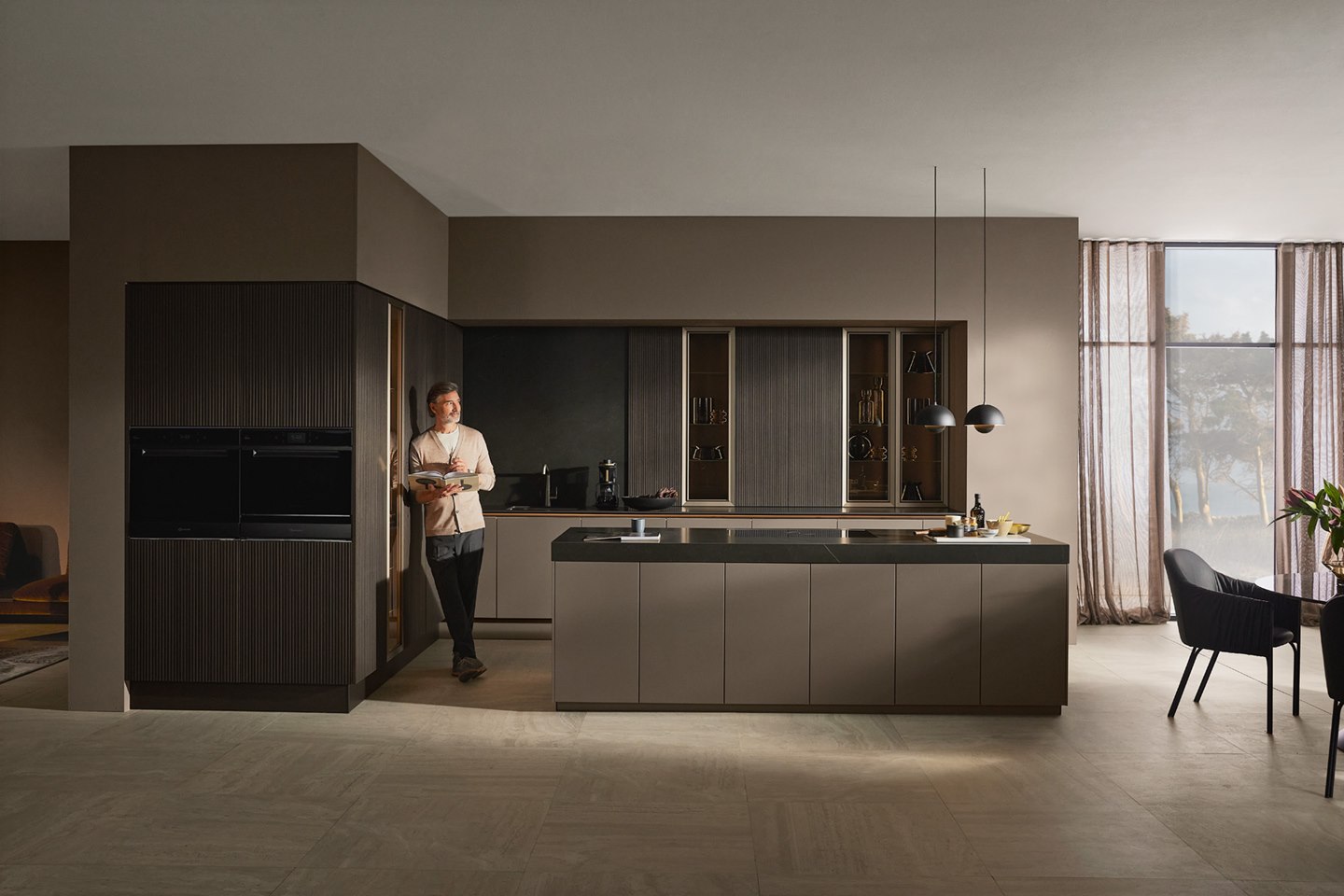 Fronts
neoLODGE
neoLODGE: Clean lines brimming with characterin grooved, blackened oak veneer brings aesthetic appeal to every space.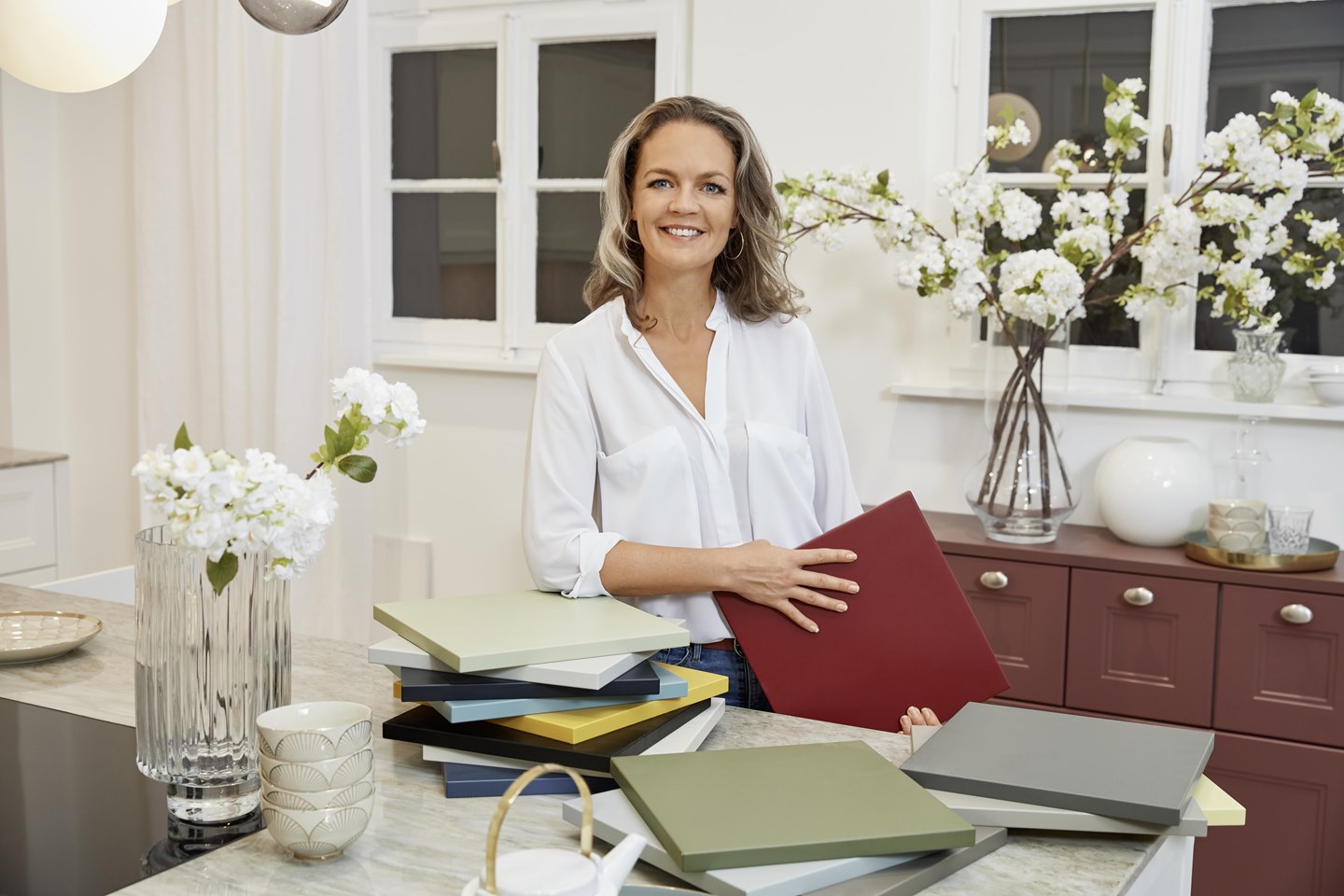 MATERIAL
The surface consists of a matt lacquered veneer with milled grooves and a veneered edge.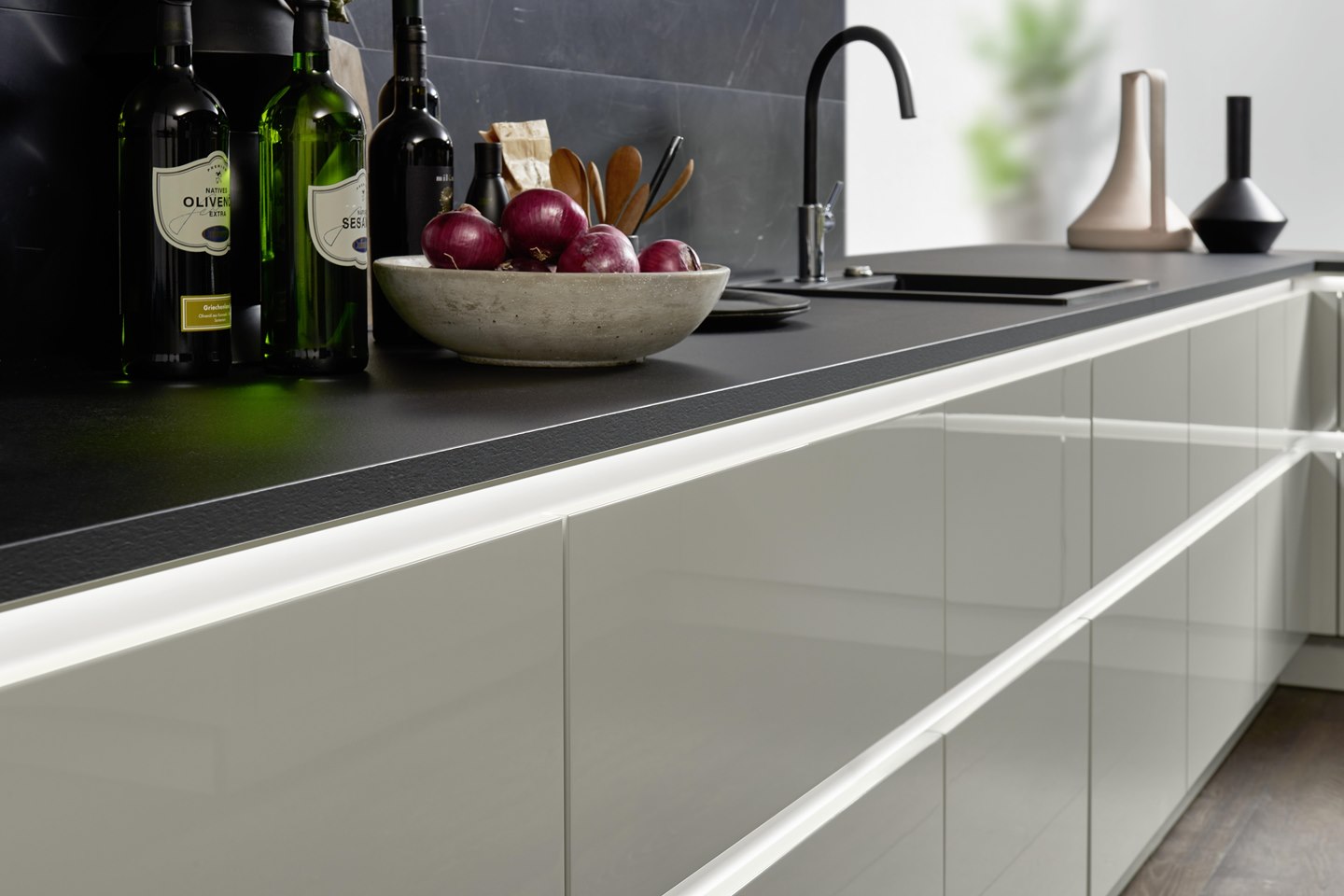 Matrix Art
This front range is available in MatrixArt (handleless).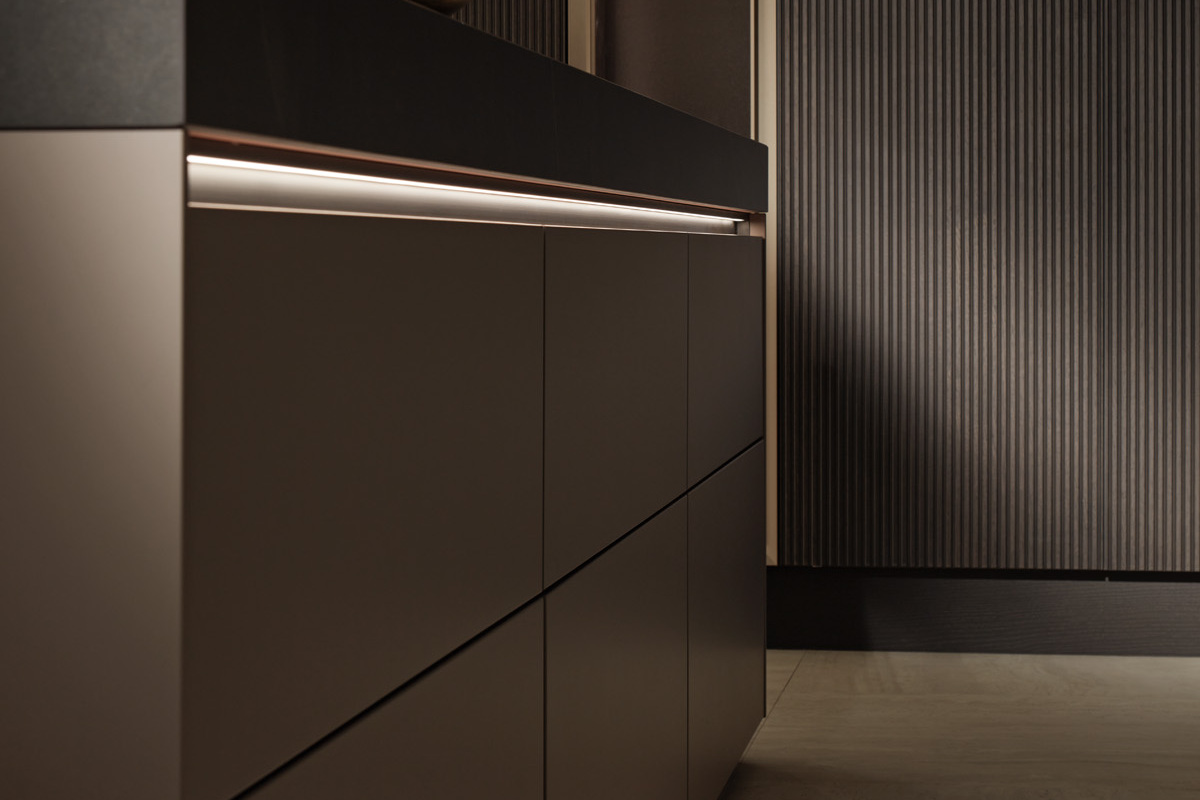 MatrixArt ONE
This front programme is available in MatrixArt ONE (with one handle track).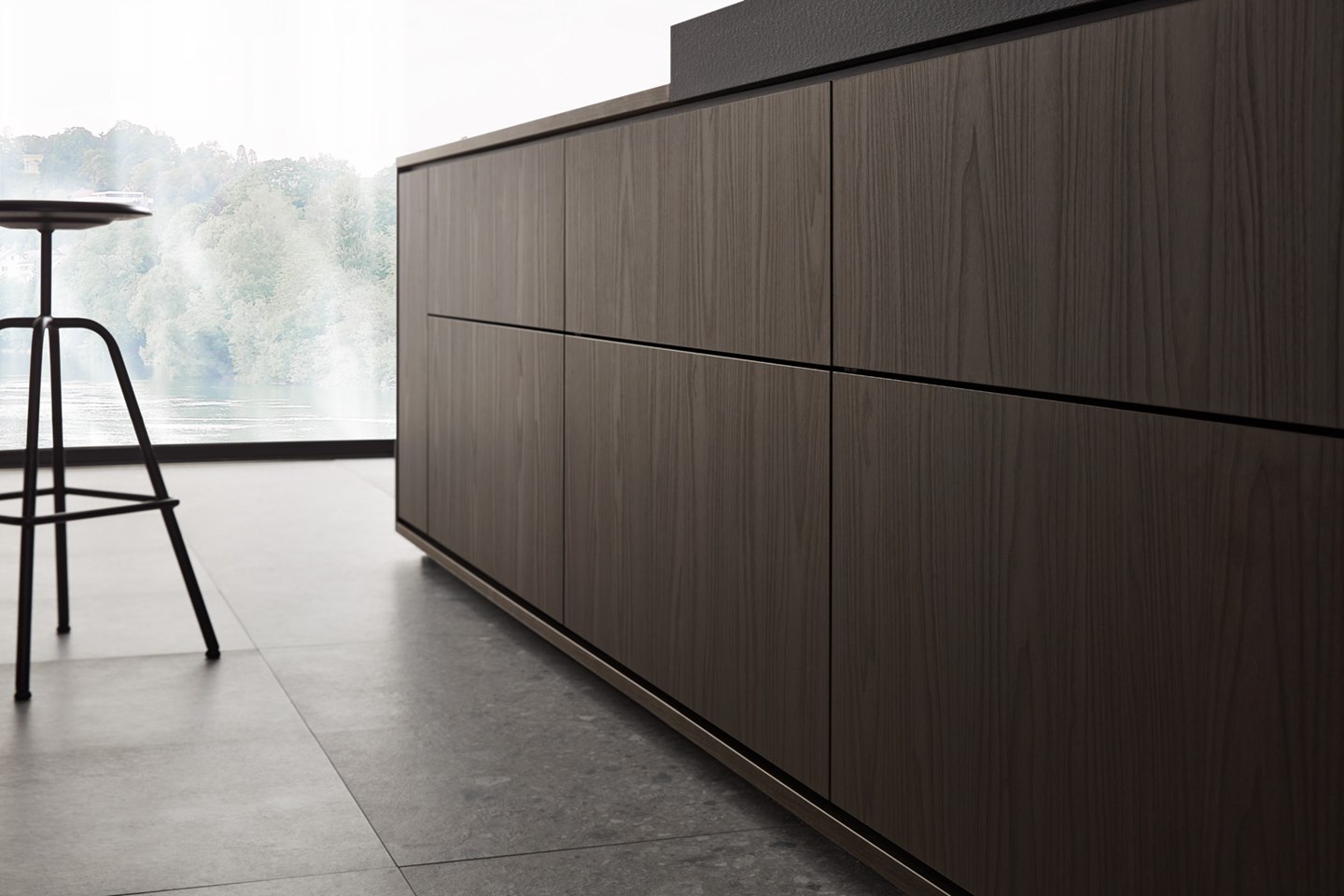 MatrixZERO
This front programme is available in MatrixZERO (PUSH-TO-OPEN only).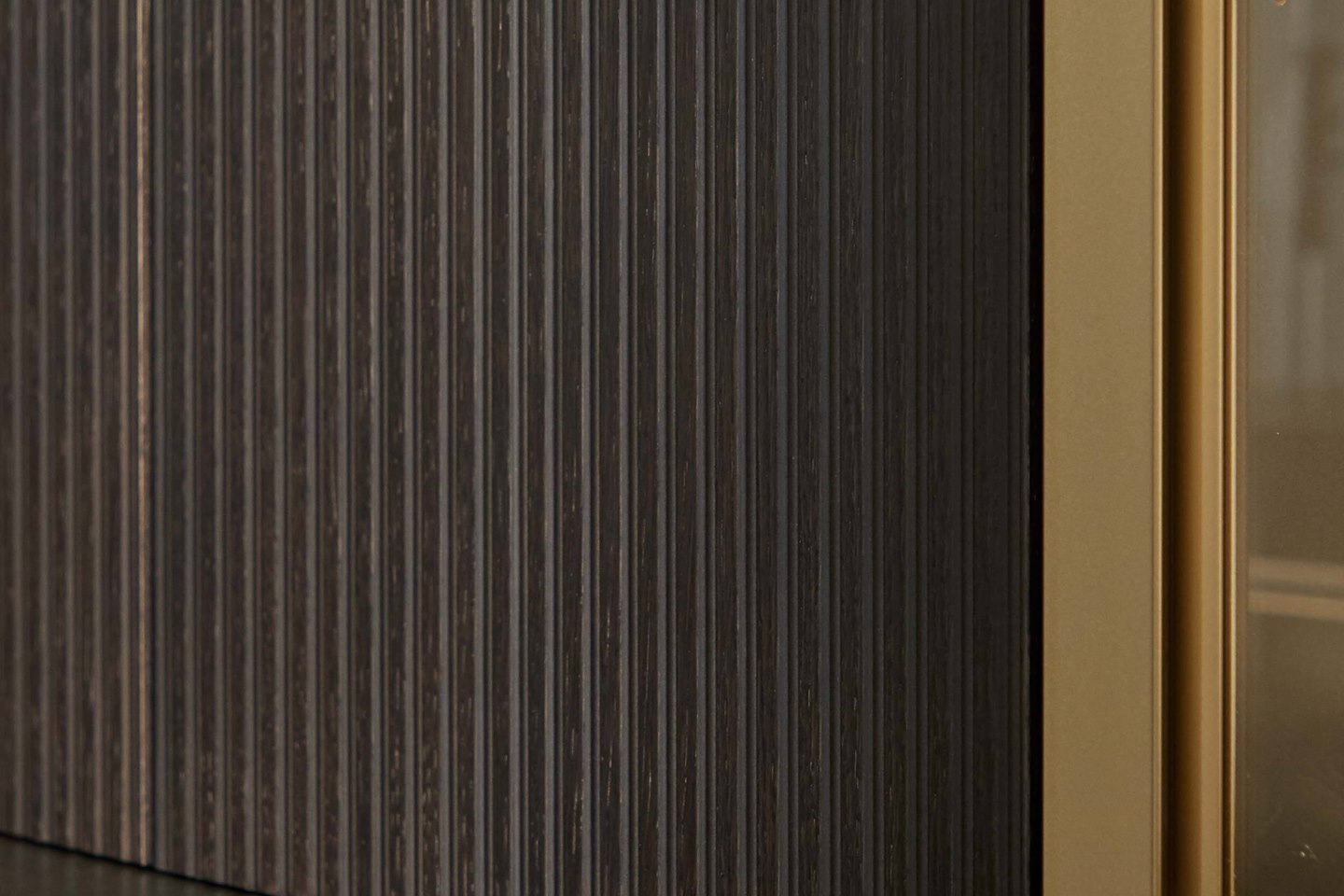 VISUAL HIGHLIGHT
An MDF fibreboard is coated on both sides with a high-quality veneer. The naturally grown raw material is given its natural beauty and individuality by colour staining and a resistant lacquer finish. The vertical milling grooves are handcrafted and create a perfectly shaped image.
HANDLE RECOMMENDATION
Our handle recommendation for this front range: Handle strip 621